Payton Pritchard knows how it feels to win. In high school, he led West Linn to four consecutive 6A state titles. In his freshman year, he helped the University of Oregon men's basketball team make their first Final Four appearance since 1939.
"Going to the Final Four is easily the best memory I've had so far," the 6-foot-2 junior point guard says. "You're never going to play in front of a crowd or atmosphere that can come close to comparison. Just to be a part of that, and to make it that far, is something I'll remember forever."
However, last season as a sophomore, even though he averaged 14.5 points and 4.8 assists per game, he felt a bitter taste when the Ducks barely missed getting back into the NCAA tournament.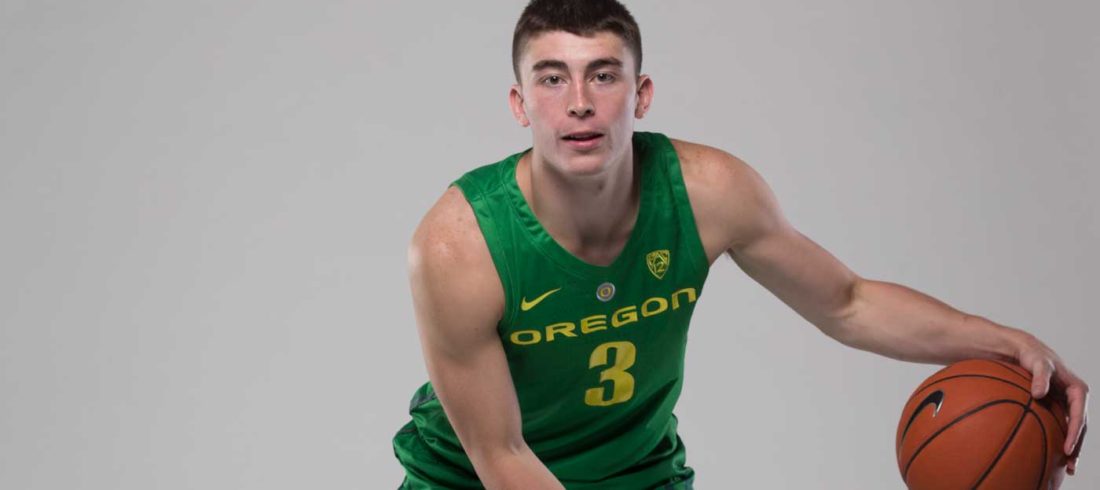 "The biggest difference I learned was making it to the tournament and not making it," Pritchard says. "It was definitely frustrating not making it where you want to go. But I think that just fueled us for the offseason, because a lot of us have been making big strides to get ready for this season."
Pritchard has certainly been doing his part.
"I've been putting in a lot of time in on the court," he says. "I've also been putting in a lot of time in the weight room, and have gotten faster, slimmer, and able to jump a bit higher."
Whatever he's been doing, his coaches have noticed and acknowledge he'll be a key reason why Oregon could win the Pac-12 this year.
"We need for Payton to have another good year," head coach Dana Altman says. "I think his performance last year was undervalued by a lot of people. His assist-to-turnover ratio and his shooting percentages were just solid. I didn't get him in enough opportunities to shoot three-pointers, where he shot 42 percent. But he's worked awfully hard this offseason, and he's trying to give the team everything it needs, whether it's defensively, more vocal leadership, even getting his nose in on the boards. We're going to depend on him a lot."
Pritchard's peers also respect his attention to detail.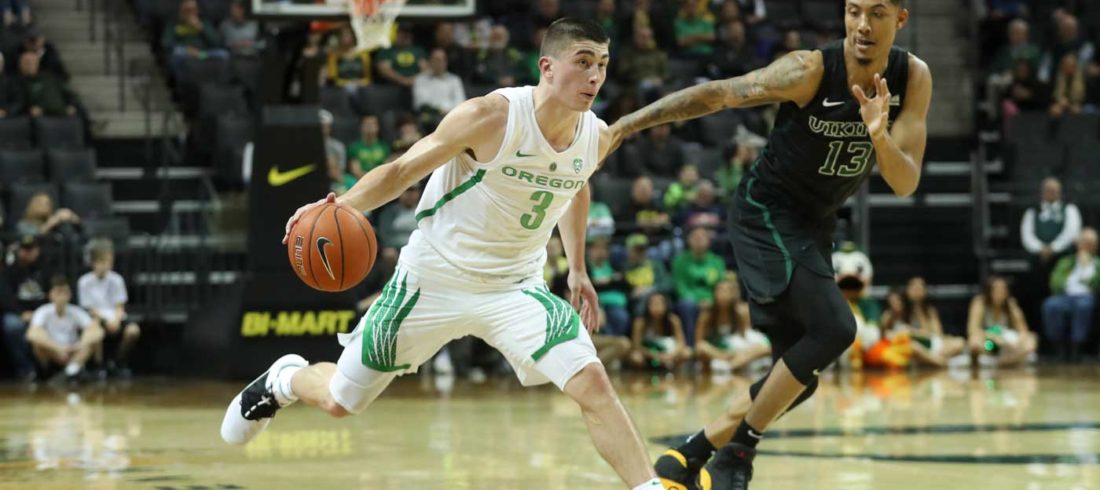 "Payton is an amazing teammate," sophomore forward Kenny Wooten says. "He's always at practice first, and he's a great guy to work with every day."
Pritchard says he tries to be the best teammate he can for his fellow Ducks.
"I always stay positive with my teammates," he says. "I'm not one to really ever be grumpy or mad at my teammates. But I always make a point to hang out with the guys and joke around with them. I just try to keep things positive."
Pritchard hopes his attitude will convince many more of his fellow Oregonians to see the UO as a true basketball destination.
"Oregon is home for me," he says, explaining why he came to play in Eugene. "My family is reasonably close, and I knew we were going to be great when I came here. I also knew I would learn so much playing for Coach Altman, and I have. I really felt that this is the place I could become the best player and person. Being from this state, I'm hoping to set the path for other kids from Oregon to go to school here."
Toward that end, he has come to see the UO's location in southern end of the Willamette Valley as a selling point. "It's a beautiful campus," Pritchard says. "I like the city of Eugene a lot. There's a lot of good food spots around here, you've got the river, and there's a lot of stuff to do. My teammates and I stay busy and we're always out and about, so I enjoy it."
In the meantime, Pritchard is enjoying his team's potential to have an amazing year. He says there's unquestionable talent on the offensive side of things, but other things also need to come together. Still, he's more than optimistic about the journey ahead.
"It comes down to games and attention in them," he says. "Playing better defense is a key, and it will be a focus. But it's also everyone doing their roles to the best of their abilities. Figuring that out is very important. So, whatever your role is, whether it's being a great shooter, great defender, etc., everyone has to do their role to 100 percent. None of us can be iffy about that. But, I think we're going to be really talented."