Swimming, biking, and  running: The deceptively simple, incredibly strenuous triathlon is built upon this triumvirate of challenges. For some athletes, it is a way of life. For others, it is a bucket-list achievement undertaken once and never forgotten. The Rolf Prima Tri at the Grove has been putting both types of participant to the test for eight years now, and it's only getting better.
Considered by many in the triathlete universe to be one of the best triathlons in the country, Tri at the Grove draws a national and international group of participants to Cottage Grove Lake, many of them returners who fell in love with the event and the gorgeous location.
"It's a race I keep coming back to because I love not only the location and the course, but the fun, social atmosphere," triathlete Kate Bevilaqua says. "Tri at the Grove has everything you want from a triathlon experience."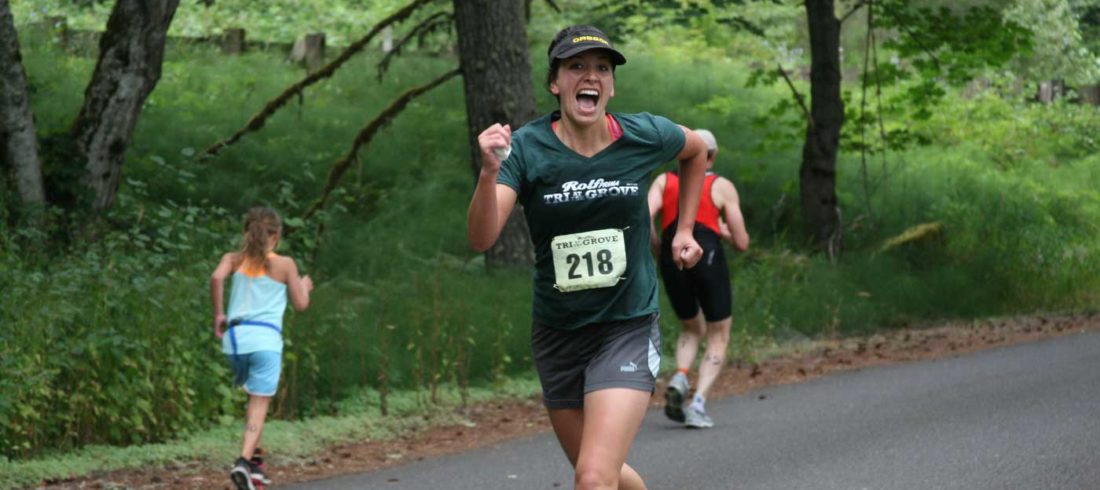 Bevilaqua would know, as she is a die-hard triathlete who travels from her hometown of Perth, Australia, in order to participate in the event. She has made this pilgrimage for seven years straight now.
"This eighth year is a big step for us," promoter Blair Bronson says. Bronson works with Best in the West, a promotional firm that focuses on endurance sports. "Tri at the Grove is a beacon for athletes. There was a triathlon out in Cottage Grove before my time that was part of a Bud Light series, but for the last seven years, it's been us."
The Tri at the Grove is sponsored by Rolf Prima, a company that produces high-end bike wheels for both serious and commuter cyclists. The triathlon itself is broken down into numerous categories. All participants run, bike, and swim, but there are multiple groups and subsects. Most of the groups are broken down by age, in approximately five-year intervals determined by the age of a competitor on Dec. 31 of the race year.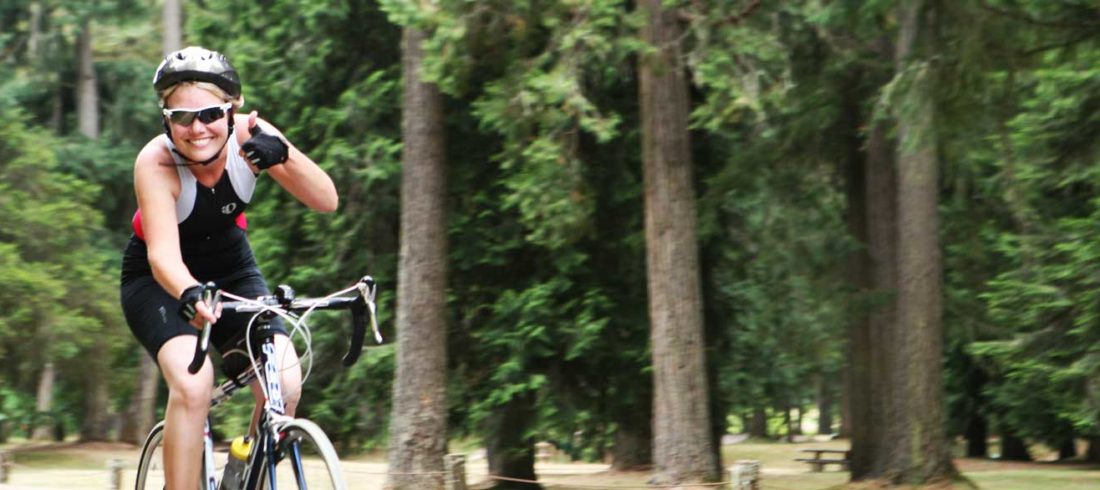 But it is not just an individual challenge. There is also a relay category where teams are formed using a group's collective age. The "Youngster" group, for example, can participate with any combination of three athletes whose total combined team age is 57. The "Experienced" relay group may compete as any combination of three athletes with a total combined age of 136 years or more. This year, the event is going even one step further.
"This year, we have the youth tri," Bronson says. "We're trying to get as many of our kids active instead of just sitting around staring at screens. There is room for 50 kids but we are hoping to get more than 100."
As you would expect, the youth triathlon has modified rules. With a suggested age of 7 to 17–younger participants permitted at the discretion of their parents–the youth tri challenges participants to complete a 200-meter swim, a 6.5-kilometer bike ride, and a two-kilometer run. Adults, by comparison, compete in an Olympic Course, which pushes triathletes to complete 1,500 meters on the water, 40 kilometers on bike, and 10 kilometers on foot. That's much longer than the youth course, but no more difficult, really, when you consider the age difference.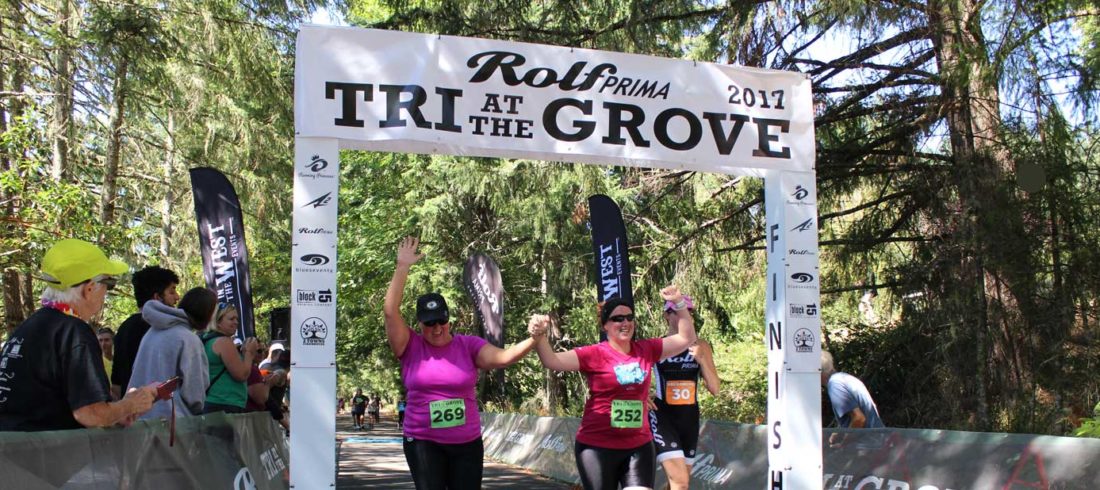 While the distances mentioned and the idea of pushing your body to the limit may seem extraordinary or just flat-out crazy to some, it is more than just the physical challenge that has people returning to Tri at the Grove and competing their hearts out. A great deal of the allure has to do with the beautiful location, something that we Eugeneans are fortunate to share.
"You can go to some races and only get part of what you get at Tri at the Grove… like a great swim, but a flat boring bike ride on a highway, or a fantastic fun atmosphere, but the run is totally exposed and 100 degrees," Bevilaqua says. "Every time I have been there for Tri at the Grove, you arrive race morning to the amazing view of the lake, sometimes with a little mist over it, but can't wait to get in there. It is an all-around great race for seasoned professionals or for someone doing their first triathlon."