Mark Wasikowski has been here before. As an assistant coach for the University of Oregon baseball program from 2012 to 2016, he helped the Ducks become a postseason contender. Now, he's back in the fold as the head coach, with a lengthy list of reasons why he's happy to be in Eugene again.
"It's too long to discuss," Wasikowski says. "There's a lot of plusses to living in Oregon. Being part of the university structure and the fabric here is pretty spectacular. There's a lot of national news being made with what this place is doing in other sports, like men's and women's basketball, football, track and field, etc. It's a very special time."
Moreover, after having been the head coach at Purdue University in Indiana for the past three years, the Southern California native relishes being back on the West Coast. "Being closer to where I was raised is key," he says. "I'm closer to family and friends, and Eugene has touched me and my family's hearts."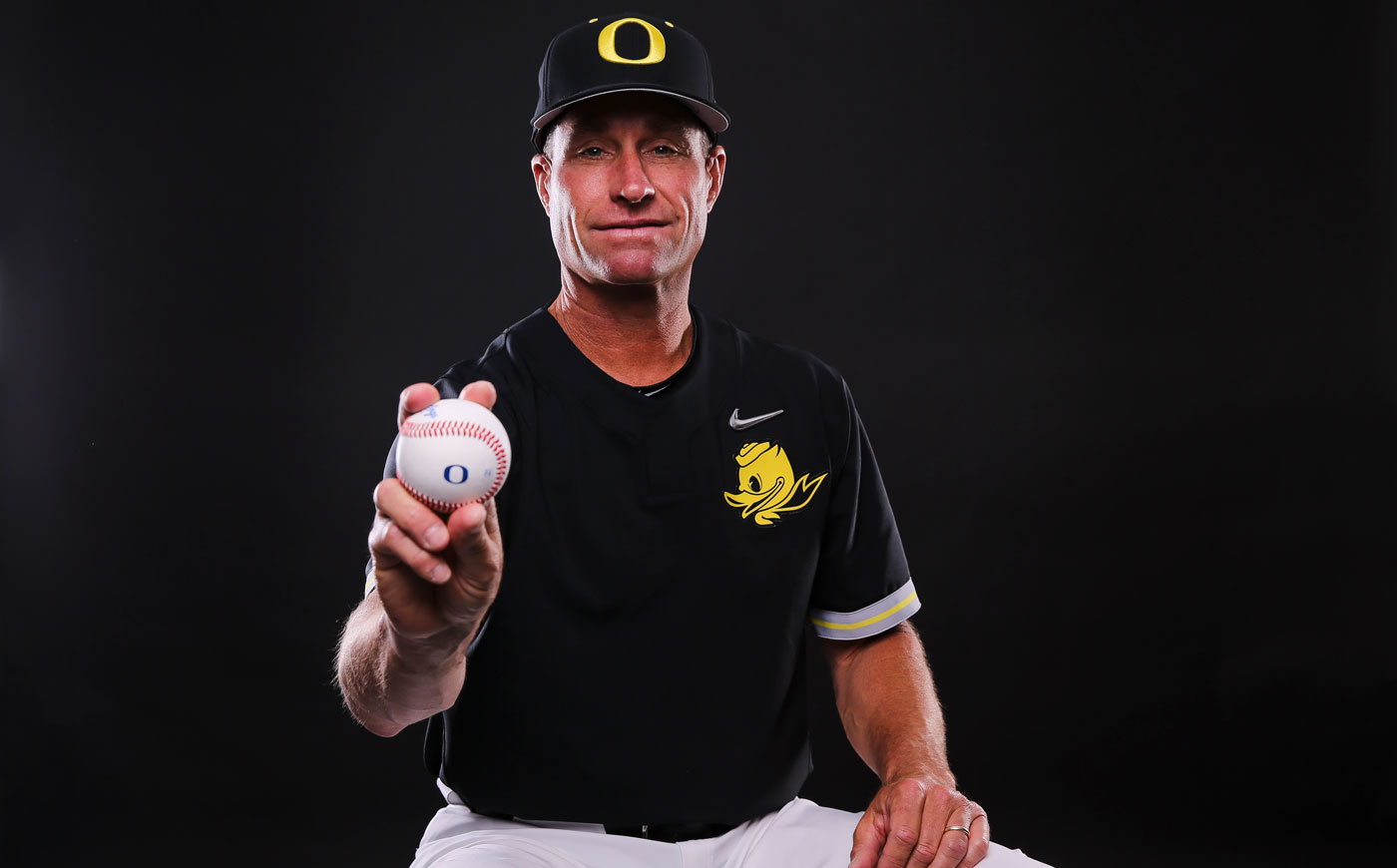 That being said, he knows he has his work cut out for him in his new role. UO baseball has been in decline in recent seasons and hasn't been to the NCAA Baseball Tournament since 2015. So, what is the plan to turn things around?
"There are a lot of great memories from my last time here, but I can't reflect on what happened in the past," Wasikowski says. "I wasn't here the past few seasons. So what I'm doing is focusing on improving what we already have. And we do that by continuing to preach the basics of baseball and try to teach the fundamentals to the best of our abilities. We're also really focusing our attention on player development through both technology and old-school ways, so we can get this group of players better with their abilities and confidence."
It goes beyond simply improving the wins and losses of the team, however. The Duck fan base has gone from being excited about the resurrection of the baseball program in 2009 to essentially being apathetic the past few years. Wasikowski knows that this has to change.
"There's going to be a large emphasis on trying to connect with the community," he says. "We want them excited and feeling there is a strong connection between them and the team."
If anybody can change the trajectory, Wasikowski certainly has the qualifications: He's been a winner everywhere he's been. As a third baseman at Pepperdine University in California, he helped the Waves win the 1992 College World Series. And in addition to the success he had as an assistant coach at the UO, his performance leading Purdue was remarkable. While there, he took a team that had won only 10 games in the season before his arrival, to making it to the postseason in 2018. While every situation is unique, he says, there is one constant to success.
"The biggest thing I've learned in coaching is that down deep, young people don't want to fail," Wasikowski says. "It's your job as a coach to try to connect and figure out a way that each kid can be successful and feel like there's a light at the end of the tunnel for them. We've given our young guys our word that we're not going to base our opinions of them on anything from the previous coaching staff, but on what we are seeing now. It's a clean slate where each of those guys can feel like they can impress this new coaching staff and be rewarded for it."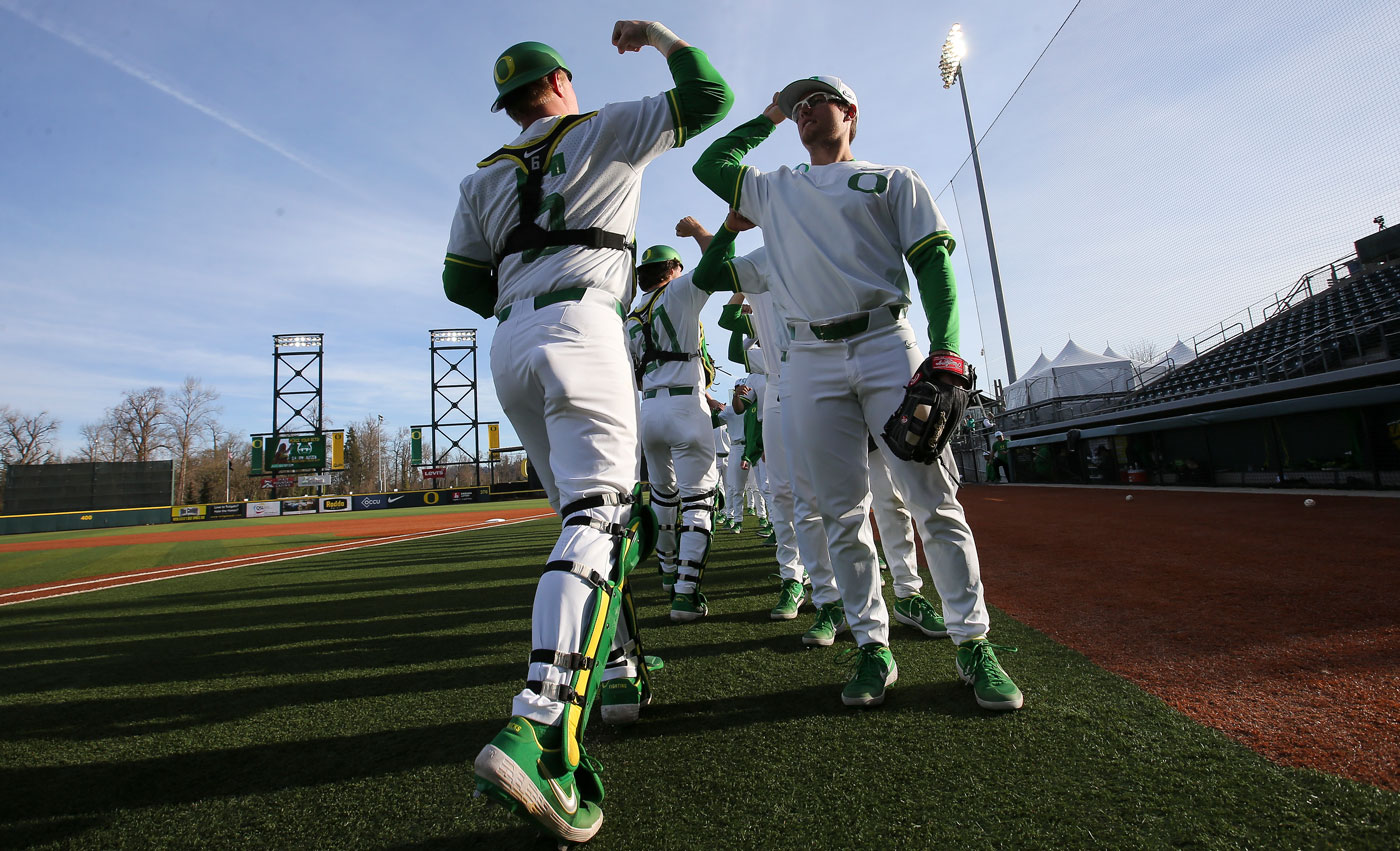 So far, his players have been impressed with the new coach and already feel a change for the better.
"It's just a different culture," senior infielder Gabe Matthews says. "Coach 'Waz' is really competitive, fiery, and wants the best of us at all times. I think that's what he's brought to the table the most for us. We all want to get up to his standard."
Getting up to that standard may seem daunting, but Wasikowski says it is all about three simple things for the new season underway: "Pitching, defense, and timely hitting."
"How do we teach that?" Wasikowski says. "We try to get the kids confident, because if there's anything that's a red flag on paper, it's the fact that the success of the individual at the college level is not widespread on the roster. So getting those players with ability to get confident with themselves to where they can be a success at this level is how we'll turn this around. But these guys are eager and are ready for the challenge."