Sometimes a well-worn, 85-year-old chic home shows its age as it takes a beating from nature year in and year out.
That's especially so if it's nestled in 78 acres of tangled woodland featuring magnificent rhododendrons, Douglas firs, magnolias, and dogwood trees, along with generous dashes of trilliums and irises.
Wedged in a tight space, just a stone's throw away from the Hendricks Park parking lot, is a small, artsy 1930s Craftsman-style home where many of our local, famous rhodies got their start.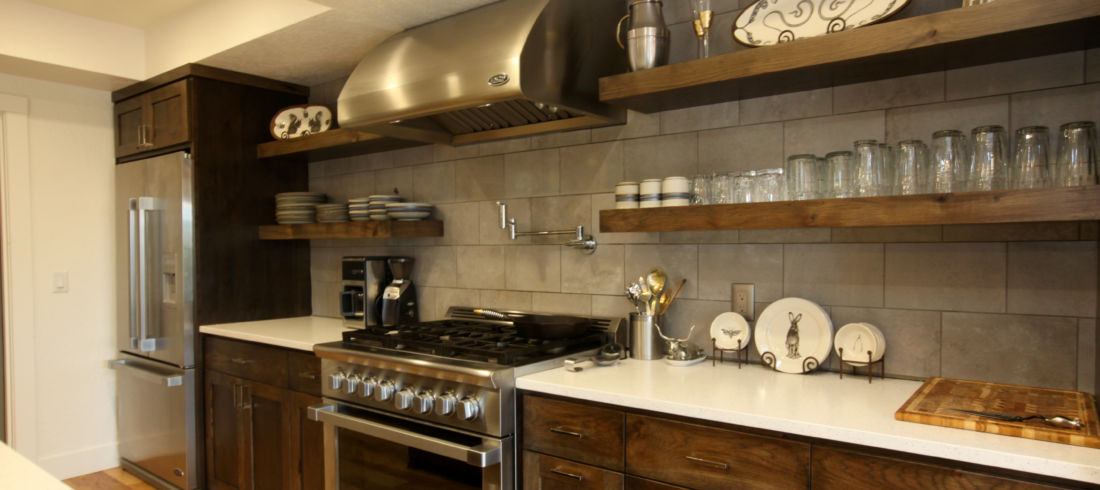 Delbert James, a train engineer and gardening superstar on the side, moved to Eugene in 1939 with his wife, Rae, who had built the cozy little home earlier in the decade.
James started with two rhodies in the backyard. Then he added hundreds more, and, finally, thousands. He moved most of them to the park adjacent to the house beginning in 1963 to help start and populate the famous rhodie gardens that attract countless visitors today. His pioneer rhodie breeding work is admired worldwide.
Now, fast-forward to the present. This Hendricks Park home was past due for modernizing and upgrades in 2014 when the owner put the property up for sale.
But this was special.
"We knew the history," says Jordan Kellogg, co-owner of the building/remodeling firm R2S Build. Jordan and partner DJ Larson were entrusted with bringing this home into the 21st century. They increased the home's size from 1,600 square feet to 3,000, adding an additional bedroom and half bath to the unit. Upgrades and modernizations were made throughout the home.
"We tore it down, redesigned it, and put it back up," Kellogg chuckles.
In reassembling, modernizing, and, in the process, pruning back decades of overgrowth, Kellogg and Larson kept as many of the original rhodies as possible. "We knew these were planted by Del James, his sons and daughters, and we were very respectful of that," Kellogg emphasizes.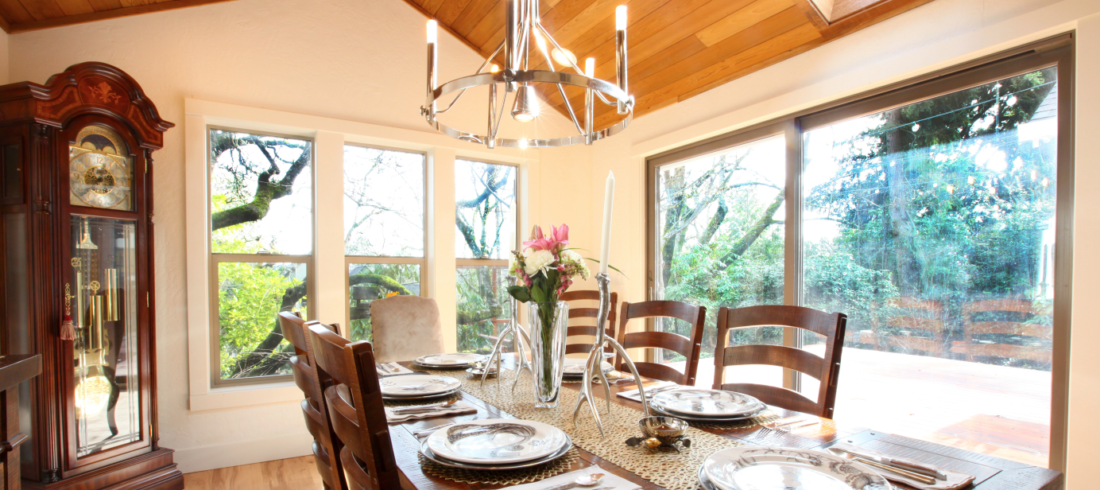 "It's now a modern, eclectic Craftsman, a mix of styles," the designer/builder explains. "Everything around here is very artistic, so we wanted to keep with that. We stayed with the same rooflines. We reused the original cedar, and we really liked incorporating natural wood in the house," he says.
Original low ceilings were lifted up and—where possible—rooms were made bigger.
Modern industrial touches were added throughout to create a clean, crisp look that was softened in areas thanks to the home's original warm hues.
White brushed quartz countertops accented with a gray tile backsplash and open shelving, along with gourmet appliances, give the kitchen space a cozy restaurant feel.
Natural elements, such as reused cedar and a hickory floor, in harmony with big windows that welcome in natural light and the forest outside, make the home's interior as magical as ever.
Springfield pediatrician Dr. Greg Hemsley and his wife, Chloe, bought the property in 2014, and they are mesmerized by the lush forest setting, along with owning a small, much beloved spot where local botanical history unfolded. Hemsley has lived in the neighborhood for decades. He especially appreciates how Kellogg and Larson showcase some of James' original rhodies and magnolia trees that still stand majestically on the grounds.
But it was that careful, artful remodeling by R2S and architect Jim Whaley that sealed the deal.
Greg and Chloe have four kids and two greyhounds. The family needed a practical, functional living environment, not just a showcase. Here they hit the jackpot and got both.
"We love the setting and we enjoy entertaining," says Greg. "Chloe is a great chef, and this kitchen really allows her to do her stuff." He particularly praises the new kitchen island, which naturally draws people in. "This is the space where we all gravitate to." And if not there, the enhanced dining room and great room off the kitchen gracefully handle the overflow of visitors indoors.
A very special aspect of the estate is the outdoor front entrance, which climbs up a two-level ascending deck, those big, ancient rhodies and magnolia trees framing the scene. It gives a tantalizing hint of the beauty ahead; walking up into an expansive deck area, a rare dove tree sits in the middle. The couple liked it so much that they chose the space as the scene for their wedding last August.
The Hemsleys joyously embrace this welcoming front outdoor area and use it as you might a traditional backyard. The actual backyard is usually reserved as family-only space.
Rejuvenation and sprucing up of the Del James home has not escaped the notice of longtime neighbors, whose dusty memories are being stirred up.
"It's incredible how many neighbors have memories of this place," says Greg. "They're happy it got brought back to life." The home was once a hot spot on the hillside social scene, starting with the legendary Del and Rae James eight decades ago. Now, it's regaining traction. Greg and Chloe love the tradition they've tapped into.
R2S Build | 541/255-9130 | r2sbuild.com