After a year of renovations, the owners of Egge Seed and Nursery opened a shop in downtown Coburg. Farmfancy brings new life to found treasures, selling gifts, flowers, and local cupcakes.
"It was my husband Chad's idea to start it," Jennifer Egge says. "I think he wanted a place for me to sell some of my rusty gold I was hoarding. He saw potential in having a building on the main drag in our small town."
Egge describes "rusty gold" as metal that has not only survived the test of time, but also been enhanced by it. "Rusty gold shows off its amazing, aged patina, only making it even more impressive," she says. "Rusty gold gives people goosebumps thinking about where it's been and what it has been through."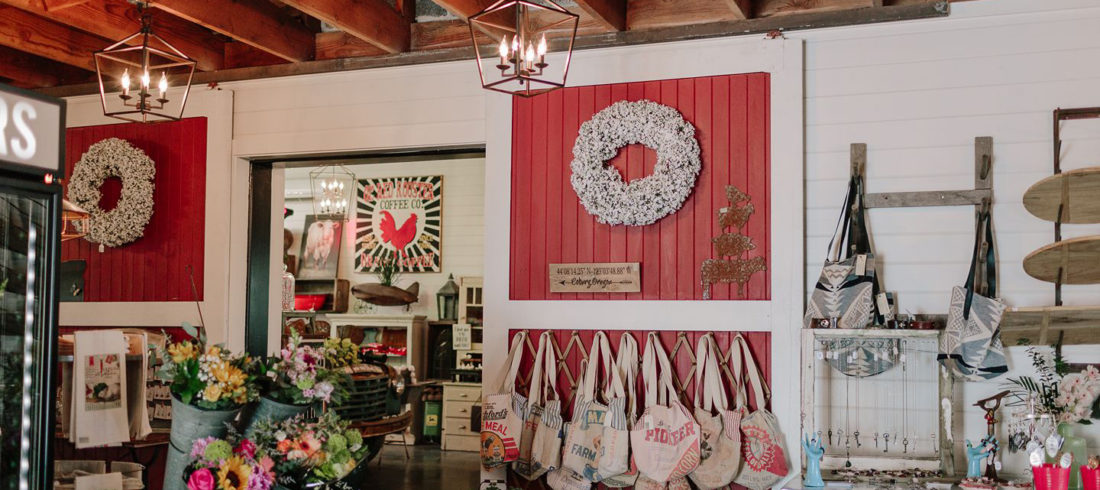 This celebration of repurposed materials shows in the products they sell. Their gifts are curated from estate sales and vintage shows, and also collected while they travel. Because their products are personally selected, Egge is often drawn to what they have on the shelves.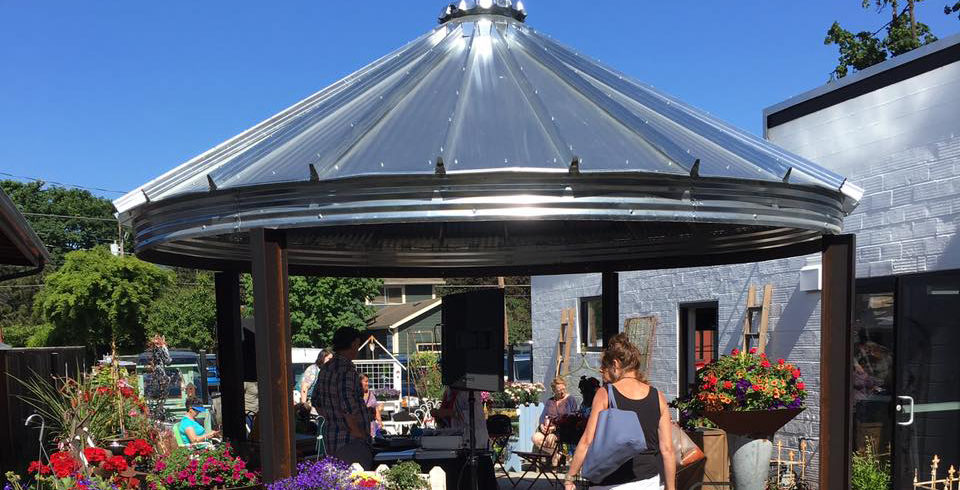 "Currently my favorite item is a huge antique bread bowl on original stand," she says.
Their flowers are also carefully selected. "I go to the Portland flower market weekly to hand pick our flowers," Egge says. "In the summer, we grow flowers as well."
They strive for uniqueness in all these selections. "In our flower shop, we always have customers looking for something different," she says. "Our rusty gold planters made us very popular at our nursery over the years and we have carried that idea to the flower shop. I'm always hunting for something other than the typical vase. People enjoy our beautiful vintage/unusual vases we use."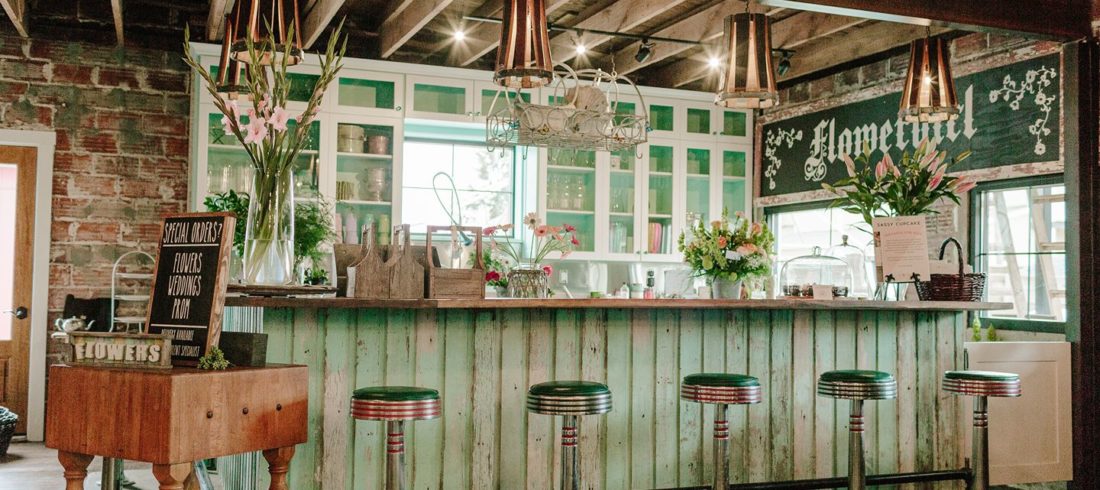 For Valentine's Day, they are seeing that the celebration of love is extending beyond romantic partners. "A popular trend this year is Galentine's Day, the celebration of your female friends," she says.
No matter how you're showing your love this February 14th, Farmfancy is definitely worth a visit, even if just to show yourself some love.
Farmfancy, 91109 N Willamette St., Coburg, 541/852-3772, eggeseedandnursery.com