The past year of pandemic living has spurred a huge increase in both do-it-yourself and professional home remodeling projects. And it's no surprise—by necessity, our homes are being used more and in different ways than they ever have before. Investing in the new home construction Houston for improvements to accommodate the changing ways in which we are living and working can be a comforting thing to do, and one of the few things we can actually control.
Whether it's adding a playhouse for young children, a backyard cottage for the in-laws, or an office for working parents, US homeowners are on track to spend more than ever on home improvement this year. Lowe's reported a $6 billion increase in sales from second-quarter 2019 to the second quarter of 2020. Home Depot's third-quarter 2020 press release reported sales of $33.5 billion, a year-over-year increase of $6.3 billion, or 23.2 percent. Porch.com said searches on their site for home improvement projects were up almost 50 percent from the same period last year.
Locally, calls to contractors surged. Dan Cooper, founder of custom homebuilder DC Fine Homes, says inquiries about home remodels quadrupled in the early days of the pandemic. "We were getting calls from people who had never thought of doing a remodel before, but because of being stuck in their homes, they realized their homes weren't what they wanted," he says. "Many people discovered that with some slight modifications, that they could get everything out of the house that they want."
Dean Lamoureux, partner at Rainbow Valley Design and Construction, says their call volume is up 30 to 40 percent from last year, and the challenge has been sorting through the requests to find ones they can actually do while practicing safe social distancing.
Matt White, general manager of Eugene operations for Neil Kelly, a full-service residential design-build contractor, says they, too, have seen a huge increase in both calls and referrals from past jobs, although most people aren't citing COVID directly. "The calls we're getting are a range of projects," White says. "People have been resourceful about working from their kitchen table, for instance, but they have come to realize they need a longer-term solution. People are rethinking their homes as more of a retreat and a refuge as well as a more functional space to fit today's needs."
Lamoureux says he's talked with many people who are remodeling because they've known for a while that they've outgrown their home, but the shortage of houses on the market leaves little inventory, and the prices on homes that are available are out of reach for many. People are spending at least twice as much time in their homes and they've become acutely aware of what leaves them dissatisfied. And, he says, his clients are more educated. They have the time to peruse the internet and find exactly what they want.
Rainbow Valley currently has two projects taking advantage of daylight basements. "Because of distancing concerns, many of our clients are focusing on converting little-used peripheral spaces into something more usable," he says. "One converted a grungy basement into another bedroom and a family room where the family can hang out, and another client did a conversion of a daylight basement to a full dwelling area that can either be used by visitors or Airbnb'd out."
The kitchen remains a solid place to invest, quickly followed by bathrooms. Lamoureux says that since Eugene and Springfield passed ordinances easing the way for more accessory dwelling units (ADUs), people have been requesting them nonstop—out of 10 requests, he says two will be for ADUs.
"These are new buildings or converted spaces designed to be either fully separate homes or auxiliary spaces like a home office, an artist's studio, or a guest suite that's distinctly separate from the house," he says. "These tend to be really good investments, especially with COVID, but also in keeping with the changing demographics of what the market wants, because spaces like that add value and can be used in so many different ways."
Most people don't have the luxury of having rooms dedicated to only one purpose. For instance, a guest bedroom is likely to be turned into a home office and/or gym. Cooper says people are conceiving of their home as places for comfort and living in general, and not necessarily in COVID-specific terms such as needing a home office. "People want a place for their kids to congregate with friends or make a mess that is not right in the kitchen," Cooper says, "so a lot of remodels are about changing some insufficient space in general."
For instance, DC Fine Homes added a mudroom with a dog wash and a better laundry facility in one home. Another homeowner improved the laundry area and the kids' hangout areas. One current job is focused on improving a kitchen and indoor-outdoor connectivity. Builds of multi-use spaces are a big request. White says people are reimagining their kitchens, not so much for entertaining, but instead adding a separate place to hang out that's not in the middle of the kitchen work zone.
Yes, for those with the means, home improvement has clearly become a primary goal during the pandemic. But it's not as easy as simply calling up a contractor and scheduling them for a new bathroom or covered deck. Many contractors aren't entering homes, and those that do either require or encourage the homeowners to vacate the premises in order to avoid contact.
Lamoureux says Rainbow Valley is only scheduling jobs that keeps the contractors in a different space than the homeowners, and DC Fine Homes is only taking on unoccupied remodels. Rainbow Valley has about 15 projects in their queue that have been on hold since March 2020, because they're too invasive. A kitchen remodel is disruptive even in the best of times, but now that people are home more and cooking more meals at home, it's even more challenging. Some clients could move out temporarily, but that adds a chunk of change that many people wouldn't be able to manage right now.
Improvements to outdoor spaces such as coverings and decks are on the rise, and these are projects that are typically easy to manage while maintaining distance. Cooper says people want to use their outdoor areas more, and are looking to increase the connectivity between these spaces and their homes. "COVID got people thinking about outside covers, heaters, fire pits, and fireplaces, and that's a really big component of the inquiries that we're getting," he says.
White says for most people he talks with, the emphasis is on life in their home for the next 10 years and creating flexible spaces. "They're not thinking about resale," he says. "If they want a bold color, they are going for it."
Along with bringing new safety requirements, the pandemic is likely to make remodeling cost more and take longer. Remodelers are booked to capacity already, and pandemic-related increases in demand have resulted in supply shortages and increased prices. White utilizes a polycarbonate awning for many outdoor projects, and he's had to tell people that it would be three to six months before they could get it from their suppliers, and it's more expensive. Appliances are also challenging. White says many people purchased refrigerators, as just one example, in the early days of the pandemic, and it took months for retailers to restock them.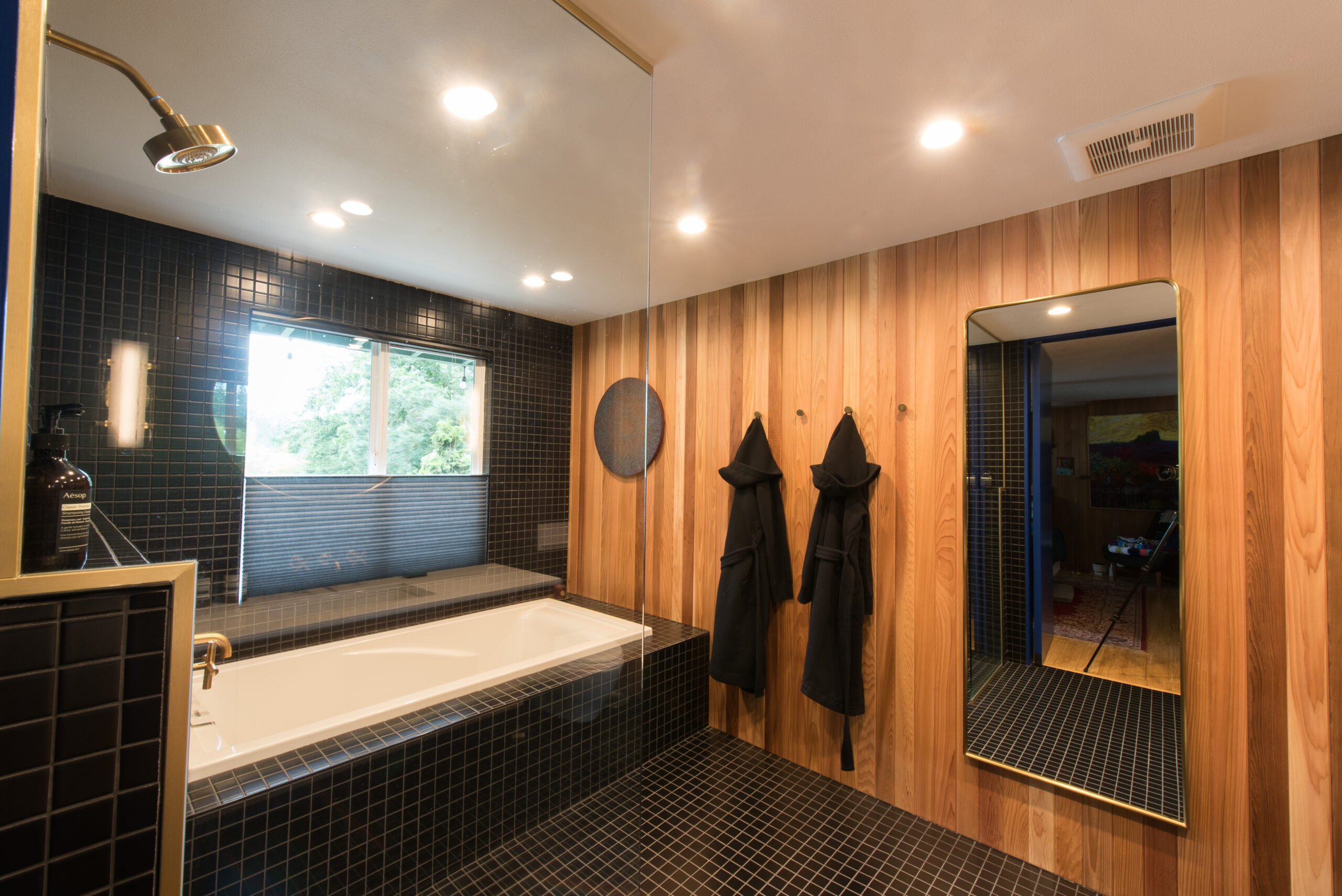 "When we were remodeling kitchens, we used to have our clients wait to order appliances until the work was mostly done," White says. "Now we tell them to order as soon as they know what they want, and then we design for the appliances that are coming."
White says they are spending much more time in the planning process so that work moves as quickly as possible once it commences. If you do schedule with a contractor, expect one of their critical tools to be Zoom or other videoconference programs. "We can actually do a lot of designing on the fly, on the screen," White says.
For many homeowners, with travel and other entertainment options off the table, there's more money to spend on different things. Whether that means you finally get your yoga studio, study space for your kids, or that pool you've always wanted, home improvements have taken on a new importance. It's impossible to say whether the changes we're dealing with today will become permanent or not, but either way, being happier at home is always going to be a good thing.