Driving into McMinnville from any direction, past pastures and hills, it's easy to sense a nexus of agronomy and culture, a concentration of the obvious multitudes of bounty that surround this wine hamlet in the central Willamette Valley. McMinnville, once a quaint country crossroads, has developed in recent years into a burgeoning wine tourism destination. The quality and availability of vinous delights, from established brands to up-and-coming producers, makes McMinnville a must-stay location for folks looking to explore outside of the Eugene area.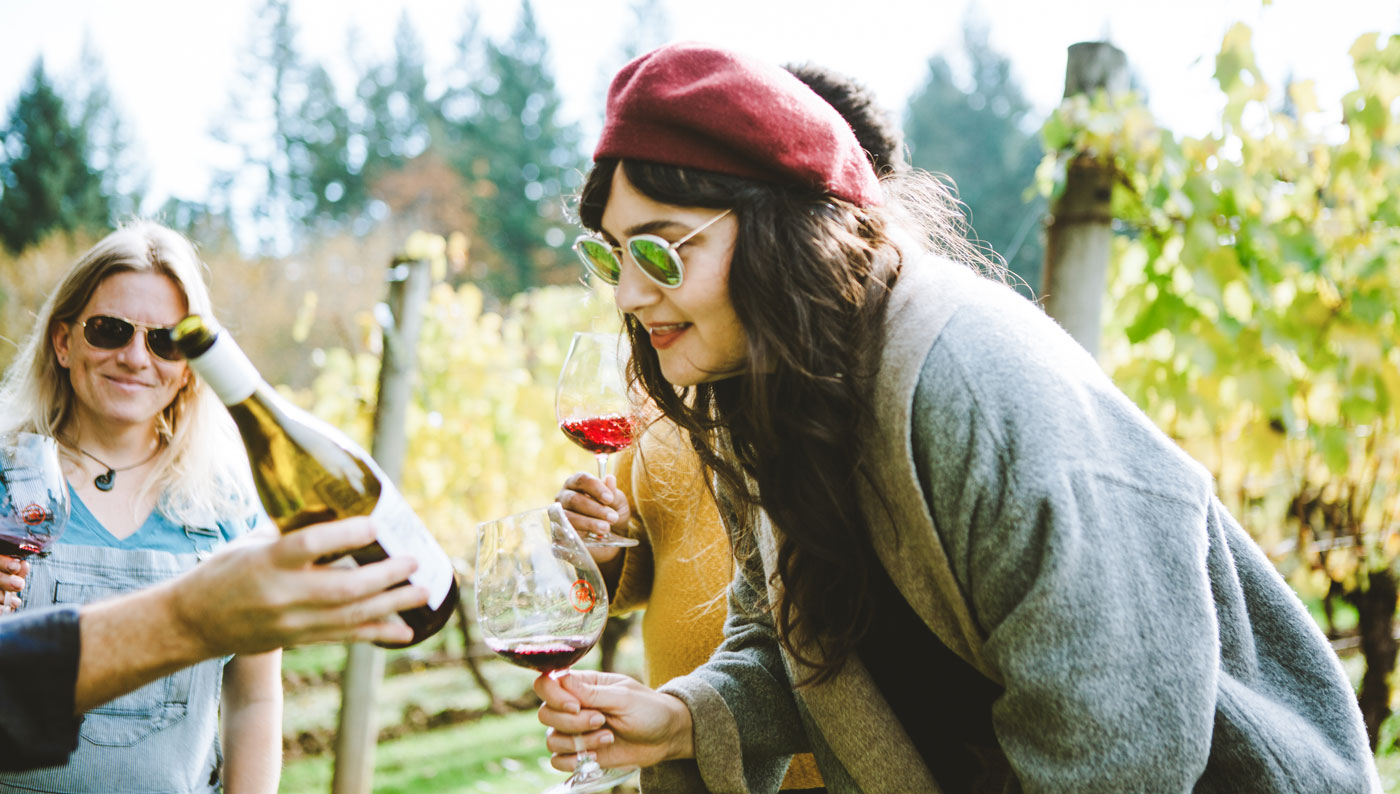 Beyond the constraints of the McMinnville wine-growing AVA, which follows the coastal foothills south and west of town, the city's location allows for a wide variety of wine styles to intersect. This is particularly true in the corridor adjacent to downtown, where an enclave of urban wineries have created a community of supportive collaboration. Along with the nearby production facilities, a plethora of tasting rooms and wine bars line the streets of downtown McMinnville, nestled between a wide variety of restaurants, shops, and boutique hotels. R. Stuart Wines, to take one representative example, both makes its wines in town and has a separate nearby tasting room where you can enjoy a flight and compare and contrast several pinot noirs made in the same winery. It also shares its winery with other producers. "This is a hub for winemaking," says Deven Morganstern, owner and winemaker for Joyful Noise, a label in the R. Stuart facility. "There is space here for folks who want to grow but might not have the same opportunity elsewhere."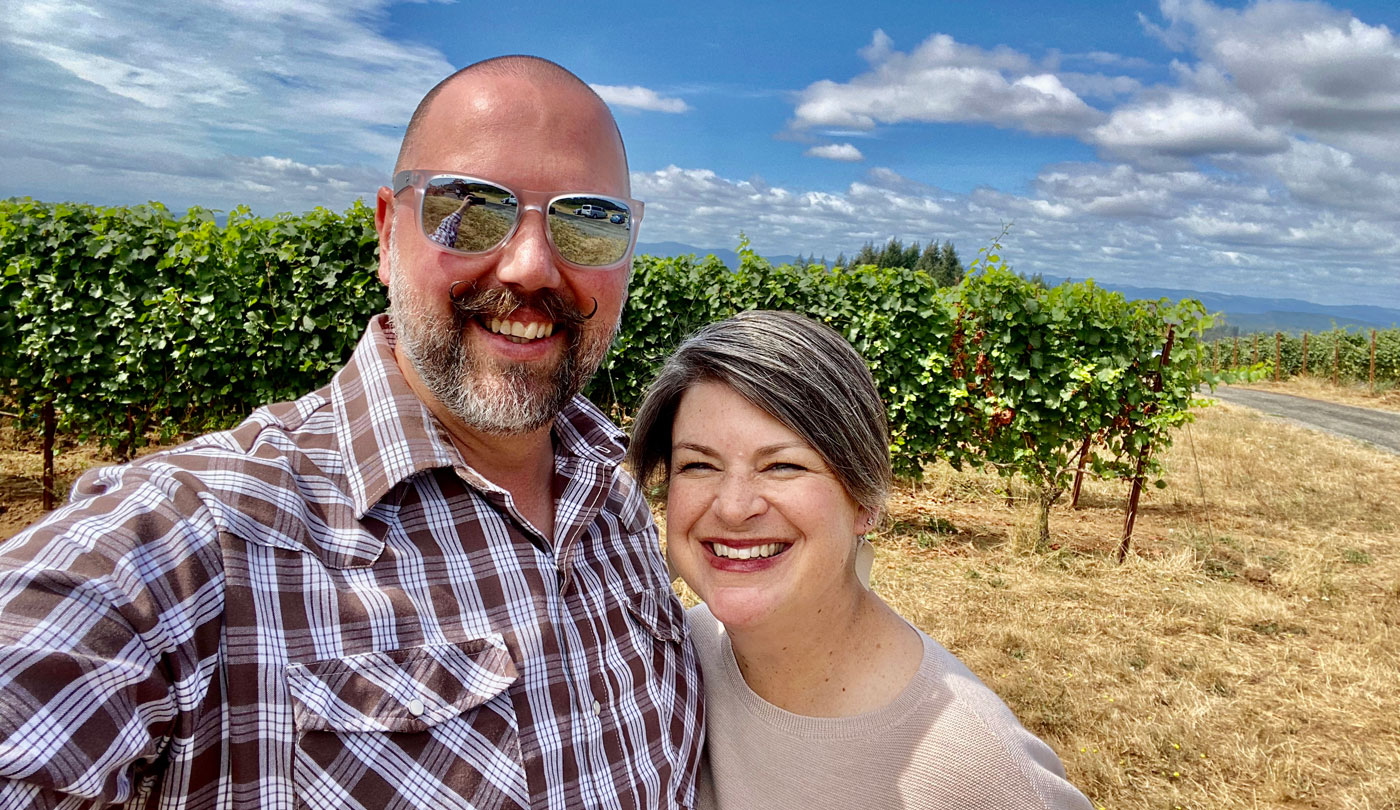 Rather than looking toward the big estate vineyards as inspiration, McMinnville has followed "more of the Burgundy model," says Morganstern. "Everything is in town and centrally located." During the fall harvest, it's common to see trucks coming in from surrounding vineyards with loads of grapes, and "everyone is out and seeing how and when everyone else is picking, or maybe borrowing equipment from each other," he says. Indeed, the community has cultivated a real culture of wine drinking, replete with wine-forward restaurants that act as a crossroads for tourists seeking all levels of knowledge.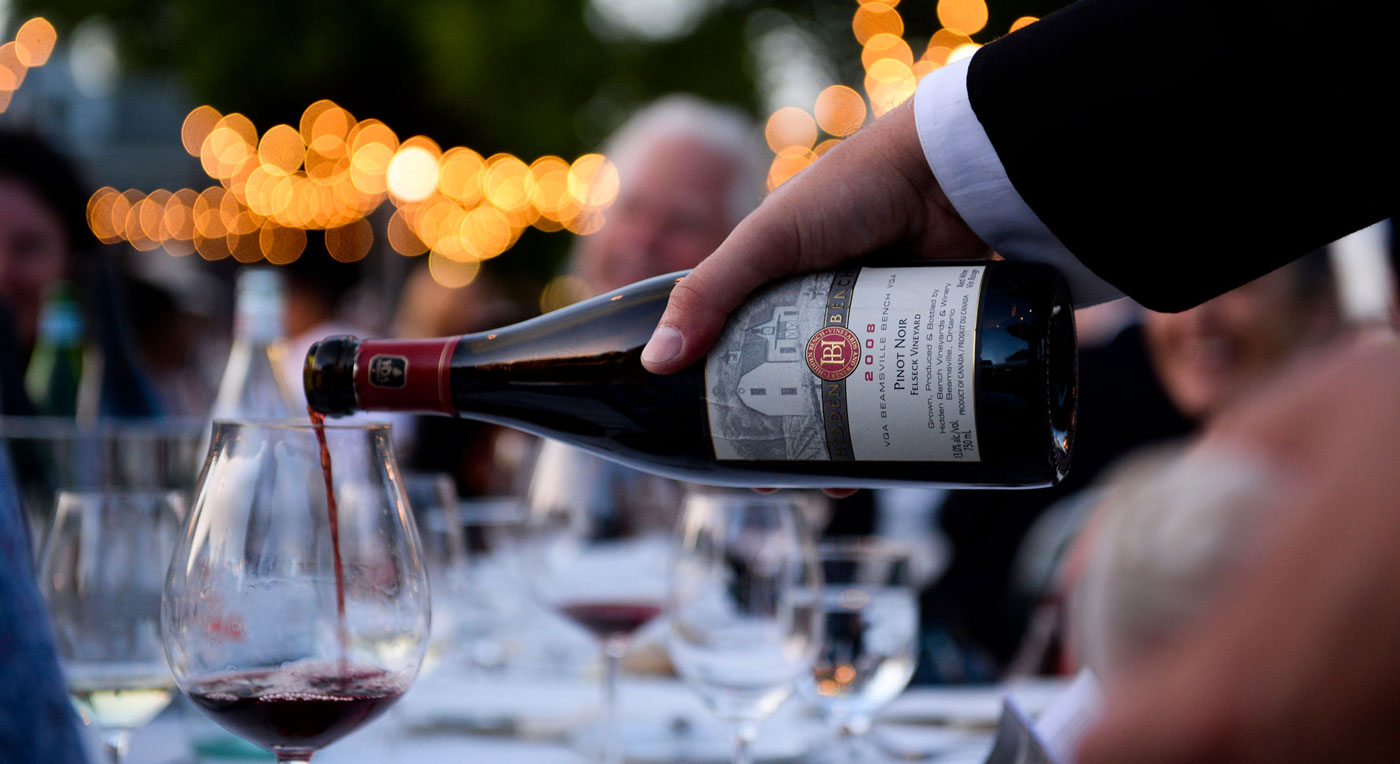 From casual tastings to private tours to the annual celebration of all things pinot, McMinnville has a place for everyone to enjoy. Each July since 1987, Linfield College has hosted the International Pinot Noir Celebration, a three-day event focused on education, connection, and the accessibility of Oregon's most important grape variety. The full weekend of programming includes visits to local vineyards; a grand seminar featuring world-renowned panelists; and the University of Pinot, an opportunity to take smaller, more intimate workshops and classes from leading grape growing and winemaking experts. The legendary Saturday night salmon bake feast features the food of some of the finest chefs in the Pacific Northwest — and, of course, all the pinot you can imagine. "The salmon bake is really central to the spirit of IPNC," says John Hernandez, the event's associate director. "The opportunity for old-world connections throughout the beverage industry is amazing, not only for attendees but also for the participating wineries. This isn't just a big tasting, but more of a space for partnerships, acquisitions, and collaborations to occur, a nod to the spirited wine culture McMinnville exhibits."
The event features 40-plus Oregon wineries along with 20 California producers, all of which go through a double-blind expert tasting panel to ensure quality, consistency, and variety. In addition, 20 to 25 wineries from around the world (France, Germany, New Zealand, Chile, Tasmania, and Canada) are also invited to participate, resulting in one of the largest and most well-regarded premier wine events on the West Coast. IPNC strives to present a diversity of wines and styles and intentionally leaves space for new participants each year, including for the first time Lane County's own Brigadoon Winery. While the price of admission is steep, "the value of it all as an intentional and upscale program offers so much more than you can imagine," says Hernandez. And for those on more of a budget, the Sunday walkaround tasting, "Passport to Pinot," offers access to all the wines and culinary celebration at a reduced price.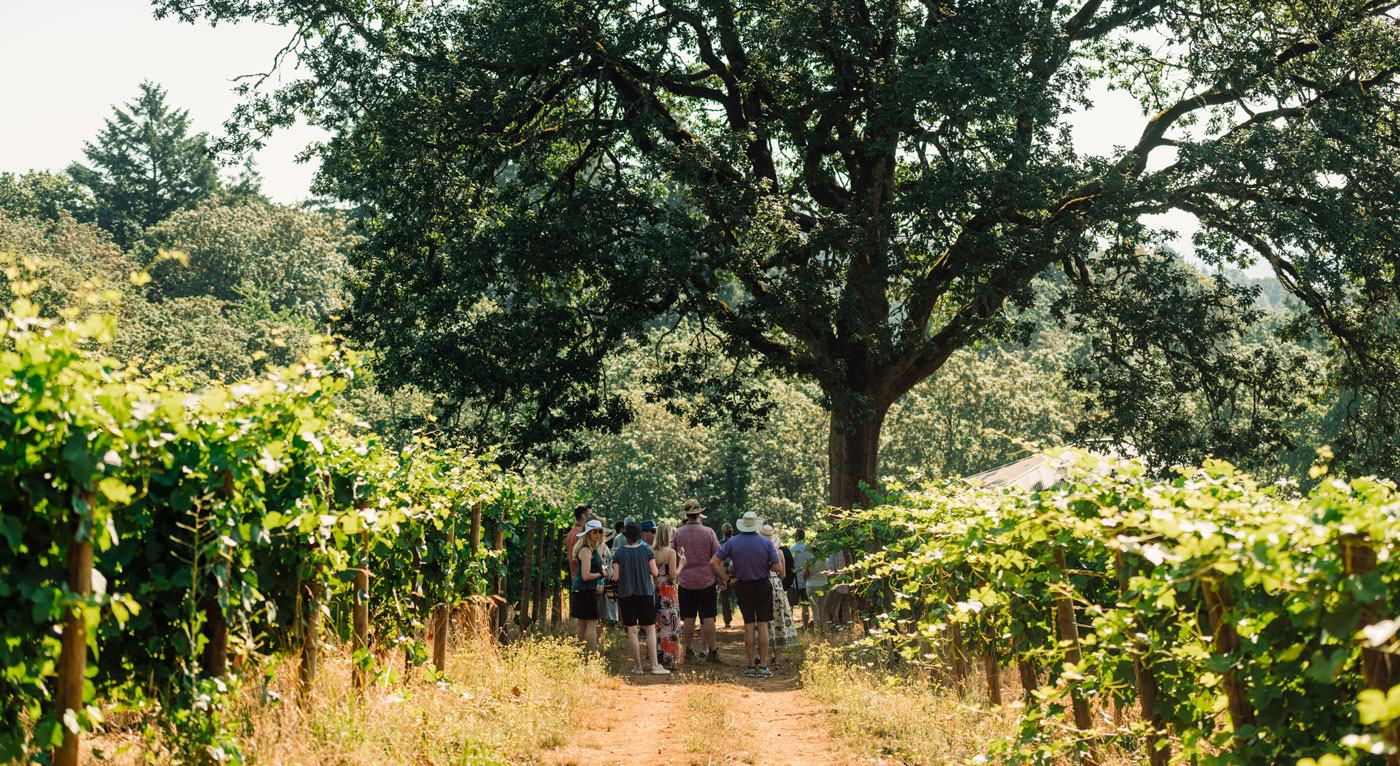 In addition to all the in-town wine experiences McMinnville has to offer, visitors have immediate access to the rest of the nearby wine country and its opportunities for exploration. Wine guide and hospitality expert Chevonne Ball, the owner and founder of travel company Dirty Radish, recommends a stay at the Atticus Hotel and venturing out from there. Since 2017, Ball's company has specialized in high-end custom wine tourism, with options for guided tours throughout the valley with her as your new (wine) best friend, or self-directed excursions with itineraries and tasting appointments organized to suit your needs or preferences. After a day out, Ball suggests checking out Nick's Italian Cafe for dinner and then stopping by the HiFi Wine Bar, industry hangouts where McMinnville's cellar workers, wine makers, viticulturalists, and hospitality staff congregate to share bottles and talk shop.