This year marks the 100th  anniversary of the National Park Service, and what better way to celebrate this historic event than the creation of a brand new travel trailer. And not just any travel trailer. It's called a Pendleton and it's a masterpiece created by two of America's most iconic companies synonymous with outdoors and adventure — Airstream and Pendleton Woolen Mills.
Officially dubbed the Limited Edition 2016 Pendleton National Park Foundation Airstream Travel Trailer, this tricked-out mini mansion on wheels is an outdoor lover's dream. At 28 feet in length, its cozy interior sleeps six and is filled with all the modern conveniences, including a full kitchen, a flat screen LED TV, and even a rear exterior hatch for added open-air enjoyment. And, of course, the trailer's rustic décor is pure Pendleton, featuring everything from wool blankets to hand towels to throw pillows.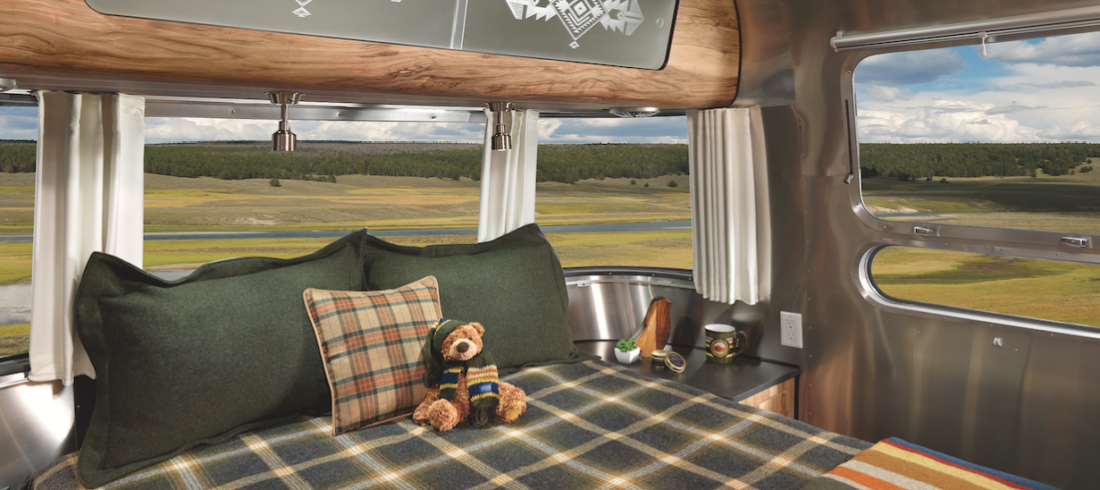 "The Pendleton is not your standard Airstream," says Eric Benson, general sales manager at George M. Sutton RV. "There were only 100 Pendletons made (each with an individual ID number); we were issued two of them and both have sold."
It takes roughly 450 hours to produce a Pendleton travel trailer; each is priced at $120,000 to $125,000. "It's a huge investment, but it's such an emotional purchase because there's such nostalgia associated with it," Benson says. "People who buy Airstreams usually keep them forever."
He notes that Airstream, which will donate $1,000 to the National Park Foundation for every Pendleton sold, is a company that "has probably done the greatest job of building products that are highly sought after. . . they've figured out how to build something that goes up in value." He adds: "It's about offering something that no one else has."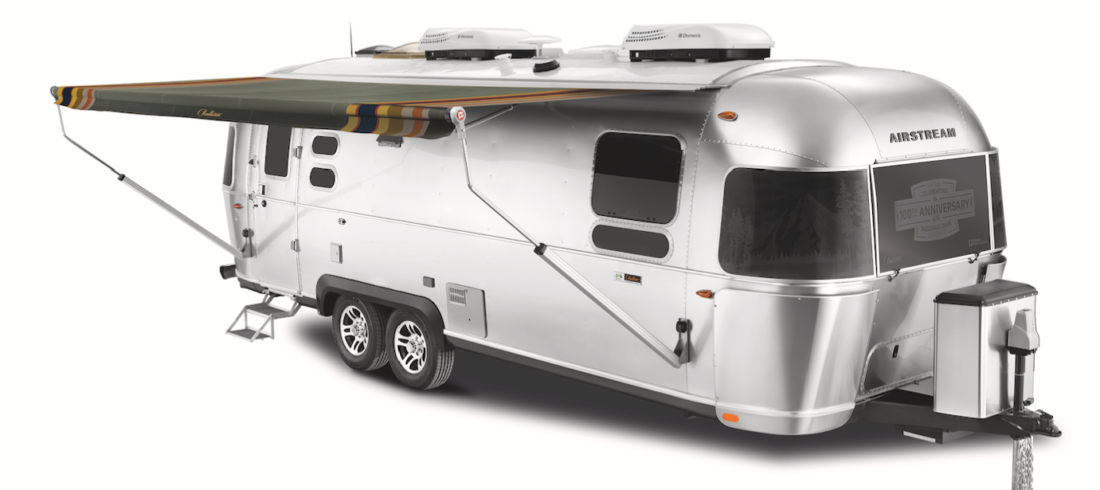 Gary Akin, regional director of sales for Airstream Western, explains that all 100 Pendleton trailers were manufactured in Ohio and all have sold. The Pendleton trailer, he says, is the result of a great partnership between two longtime American companies. "You've got two brands that are well-established and overwhelmingly successful," he added. "This is our 85th year and Pendleton has been around since 1863. It just seemed to be a natural fit."
According to Akin, the Pendleton travel trailer is so much more than a regular trailer; rather, it's a symbol of the culmination of two longtime brands that represent the great American outdoors. "It's the whole element of adventure," he says. "The most common statement from buyers is that 'it's everything I've ever wanted.'"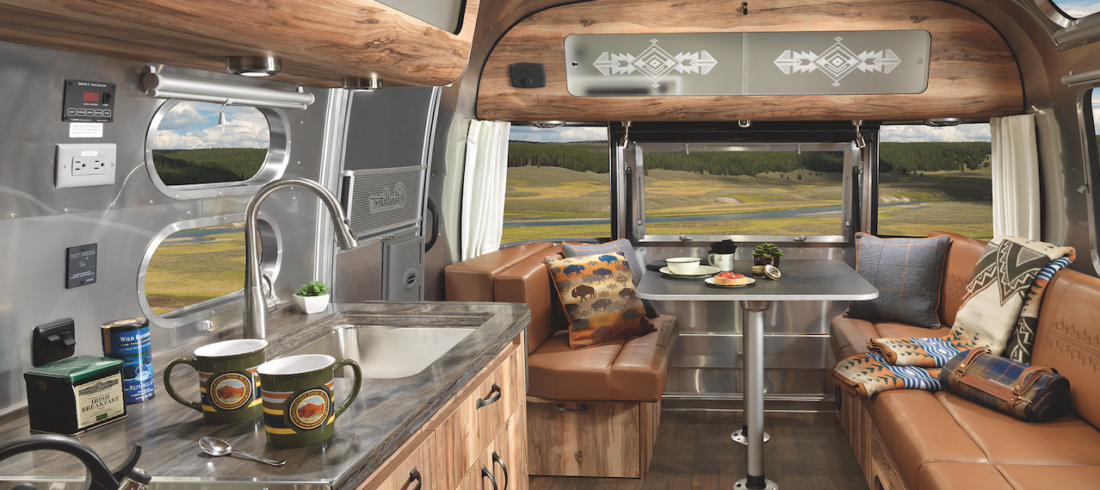 Linda Parker, corporate communications/PR at Pendleton Woolen Mills in Portland, is in full agreement. What makes the Pendleton special, she says, is that "from the beginning, the Pendleton Airstream would be a synergistic creation, from two iconic outdoor companies, blending the attributes of both into a completely unique travel experience."
She notes that the decision to produce only 100 Pendleton travel trailers was based not only the 100th anniversary of the National Park Service, but also the 100th anniversary of Pendleton's Glacier Park National Park Blanket, which debuted in 2016.
"We could think of no better partner than Airstream, which like Pendleton, is known for innovation, love of the outdoors, and adventurous spirit to commemorate our America's treasure, the national parks."
Airstream | 877/596-6111 | airstream.com
George M. Sutton RV | 2400 W 7th Ave. | 541/686-6296 | suttonrv.com
Pendleton Woolen Mills | 800/649-1512 | pendleton-usa.com