On the west side of the Cascades, in the Willamette Valley, larger population centers like Portland, Salem, and Eugene get a lot of attention from those looking for day trips or long weekends. Many others look east of the Cascades or to the Oregon Coast for such excursions. But consider Silverton, a former timber town of around 10,000 people, about 100 miles northeast of Eugene.
Silverton blends Victorian charm with boutique sensibilities and a downtown full of historical architecture, bustling antique stores, coffee shops, restaurants, and breweries. An enjoyable afternoon could be spent simply touring the 30 historic murals in the area, maintained by the Silverton Mural Society. Turn east from I-5 on a clear day and be greeted by stunning views of the Cascades.
Whether you're there on a day trip or for an overnighter, Silverton is also the gateway to nearby Silver Falls State Park, Oregon's largest, with campsites, stunning views of a 170-foot waterfall, and some seven miles of hiking trails. The Canyon Trail at Silver Falls State Park is an especially popular attraction, offering full views of eight beautiful waterfalls on a roughly four-mile point-to-point trail. 
Silverton also hosts the Oregon Garden and its 80 developed acres of specialty gardens, including rose gardens, a children's garden, and an edible garden. The nonprofit's mission is to show the visiting Willamette Valley hobby gardener "what they might do in their home garden," according to Delen Kitchen, the Oregon Garden's executive director.
On foot or on four paws (it's dog-friendly), visitors can enjoy a conifer garden filled with a large collection of dwarf and unusual evergreens, or a tropical garden for exotic orchids and carnivorous plants, among other unique species. Kitchen says the tropical garden, a personal favorite, is "like stepping into a rainforest." The children's garden has a hobbit house, dinosaur dig, and model railroad.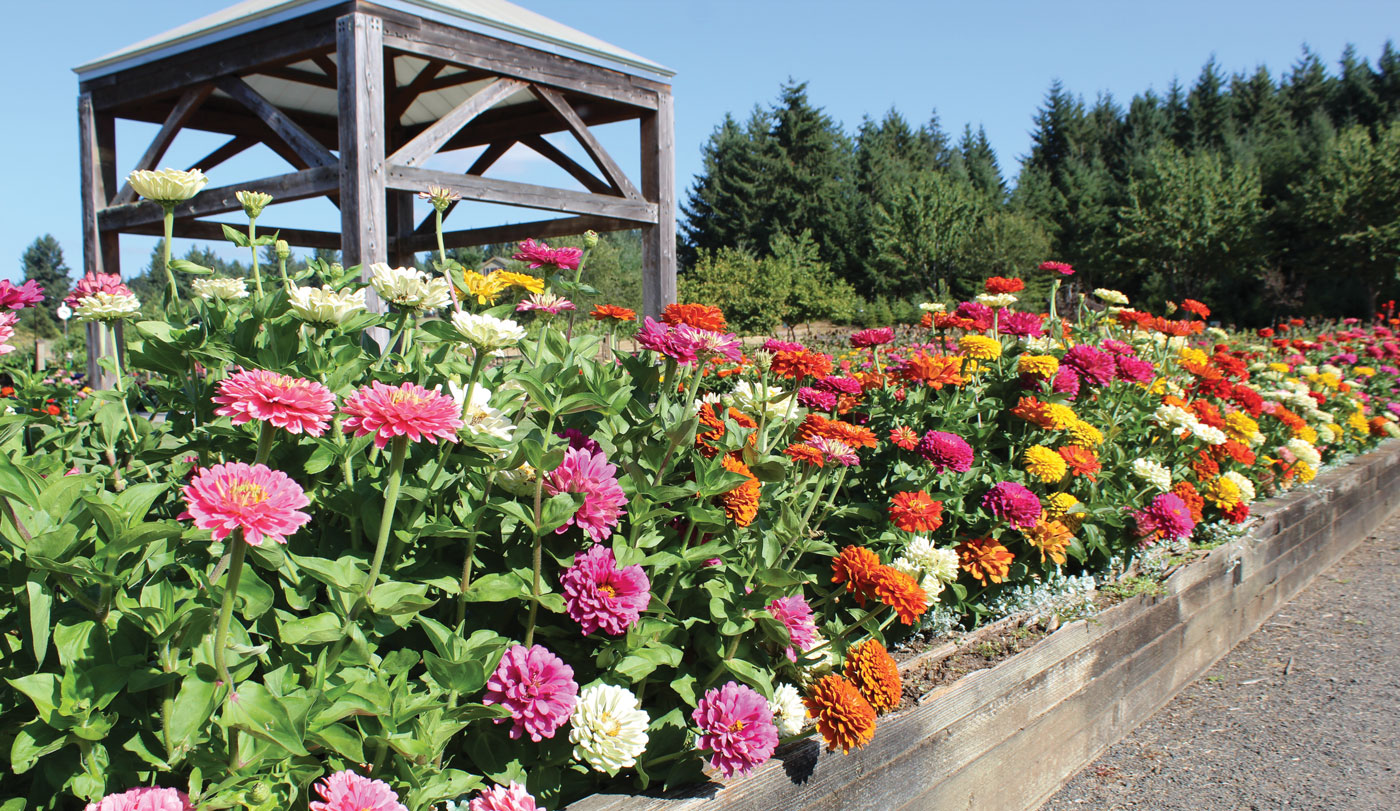 The Oregon Garden offers a seasonal tram for guided tours. Then you can walk through the park to see "whatever else entices you," Kitchen says. If you are at the Oregon Garden around the holidays, the grounds will be lit up with festive lights to set the mood, and those interested in Pacific Northwest history will especially like the Lewis & Clark garden, populated with plant species mentioned in the explorer's journals.
While in the gardens, be sure to check out the Gordon House, built in 1963 on a farm near Wilsonville and designed by acclaimed architect Frank Lloyd Wright. It was moved to the Oregon Garden location in 2001. When not available for a guided tour, the house, which is largely made of glass, still offers full views of the interior, all of which are worth seeing. The Gordon House is also available for catered gatherings.
For an overnight stay in Silverton, there's the Oregon Garden Resort, within walking distance of all that the gardens have to offer. Other resort amenities include the Moonstone Spa, the Garden View restaurant, the Fireside Lounge, and a seasonal pool. Before you take in all that the Oregon Garden and Silverton have in store, the full spa treatment at the Moonstone will leave you refreshed and ready to enjoy your day, or relaxed at the end of it.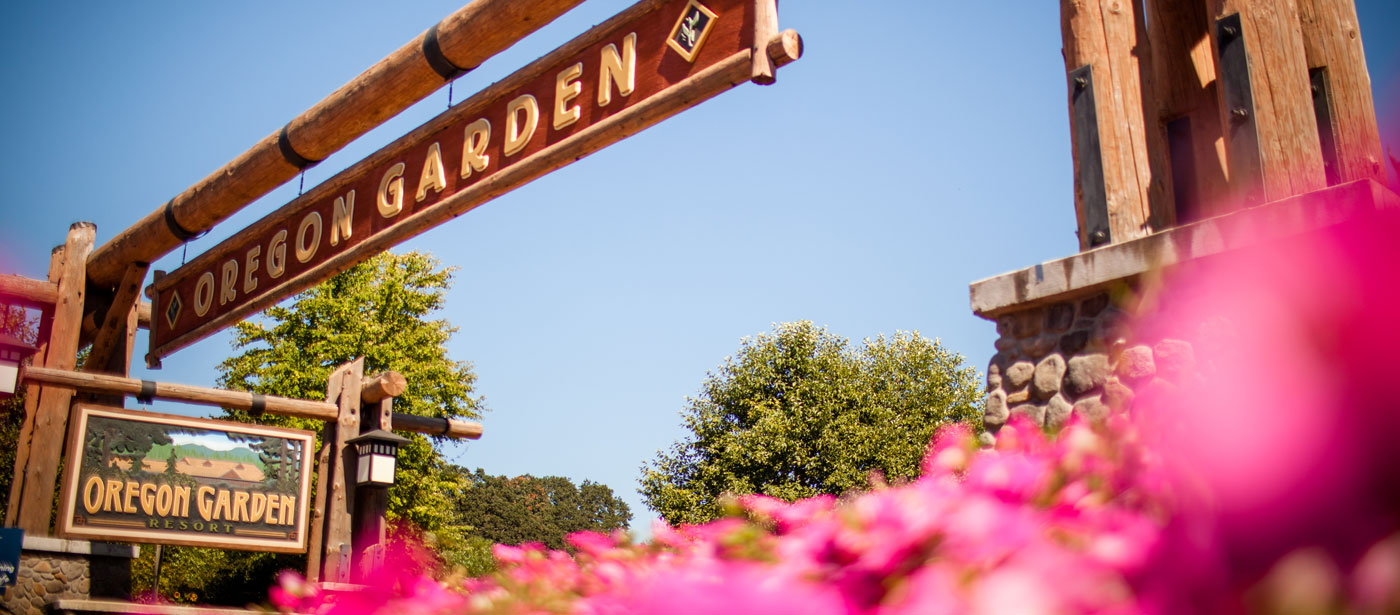 For lodging in downtown Silverton, there's the Silverton Inn & Suites, a European-style boutique hotel. When it comes time to eat, many establishments downtown boast outdoor seating on patios that overlook Silver Creek, which runs through the center of town, adding to Silverton's small-town scenic charm and highlighting the natural beauty of the area.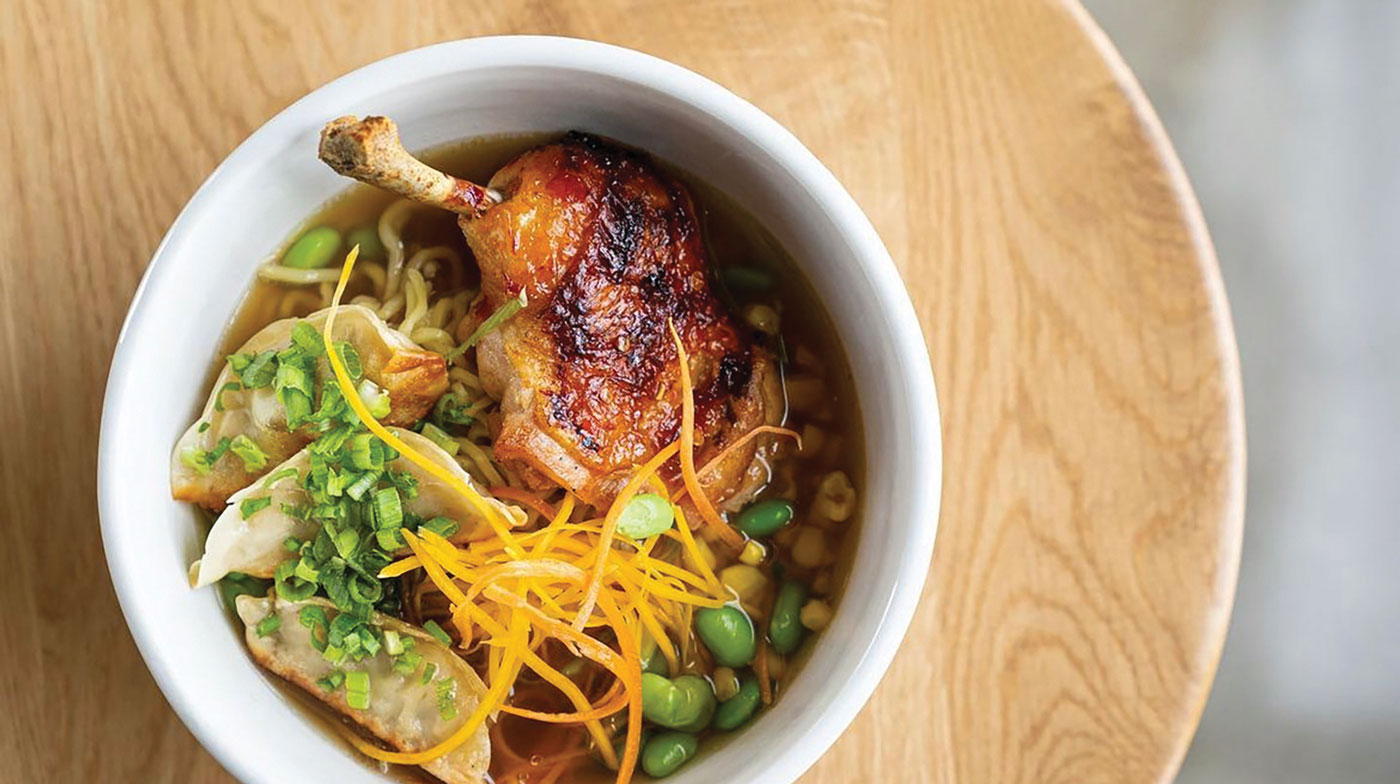 Fast-casual dining options in Silverton include Fin+Fowl Kitchen, with ramen bowls and other Asian-inspired fare, and Oso Silverton for Mediterranean cuisine. There are also a number of brewpubs in town, such as Silver Falls Brewery, serving pub food with recommended beer pairings. After dinner, treat yourself to dessert at Beloved Cheesecakes. While there, choose from award-winning key lime pie, white chocolate raspberry, or salted caramel, either by the slice or why not indulge in a whole cake of your own.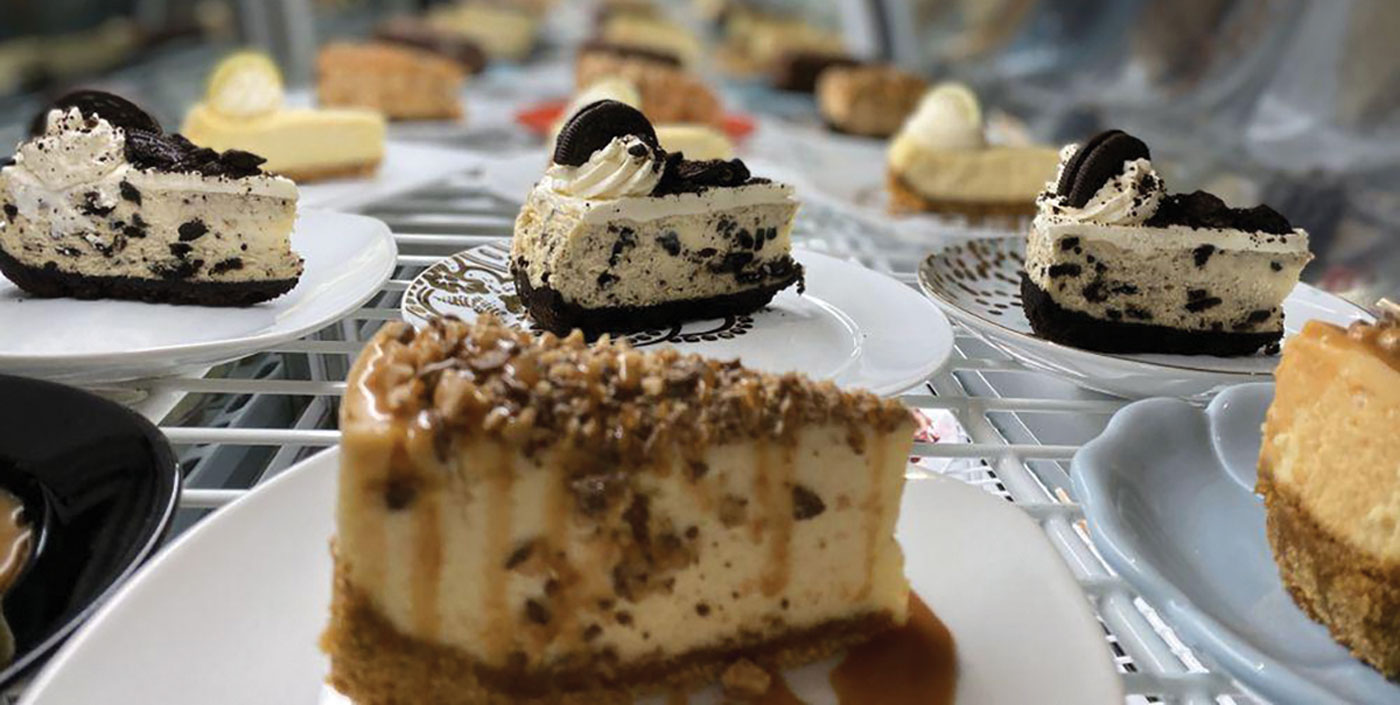 After getting your fill of nature-based sights and sounds, there's plenty of shopping in Silverton with boutique gift stores, antique shops, and more, all centrally located in downtown Silverton's shopping district. Visit Finds That Shine (formerly called Mayberry's) for furniture, toys, home decor, and gifts. While downtown, grab yourself a hot cup of coffee from Silverton Coffee Station and take in the view of Silver Creek from the covered pedestrian bridge, rain or shine.
Just a short drive from Silverton is Mt. Angel, a Bavarian town known for its Oktoberfest and Mount Angel Abbey, with a Benedictine-style brewery, guest house, and retreat center, among other events and amenities. 
These are just a few examples of all that makes Silverton so special — a historic destination in the heart of the Willamette Valley, and a fun getaway that's conveniently close to the Eugene-Springfield area.