For the first time in years, the Oregon Bach Festival (OBF) will open its 2017 season at Beall Concert Hall on the University of Oregon campus, with two performances of Bach's timeless St. Matthew Passion conducted by Bach Festival Artistic Director Matthew Halls.
Josh Gren, OBF director of marketing and communication, calls St. Mathew Passion "a quintessential sacred choral masterpiece." Gren also says the return to Beall Hall is a homecoming of sorts for the Oregon Bach Festival, and it is happening for two reasons.
"St. Matthew Passion will be performed on what's commonly referred to as period instruments," he explains, "designed to be replicas of what they would have been when Bach wrote for them." And instruments of Bach's time period weren't designed to fill spaces like the Hult Center's Silva Concert Hall.
"Because that sound is not as rich or as full as modern instruments, we decided to move the concert to this smaller venue," Gren says, "so that audiences can hear better and see better and feel the music in a different sense than they would in Silva Concert Hall."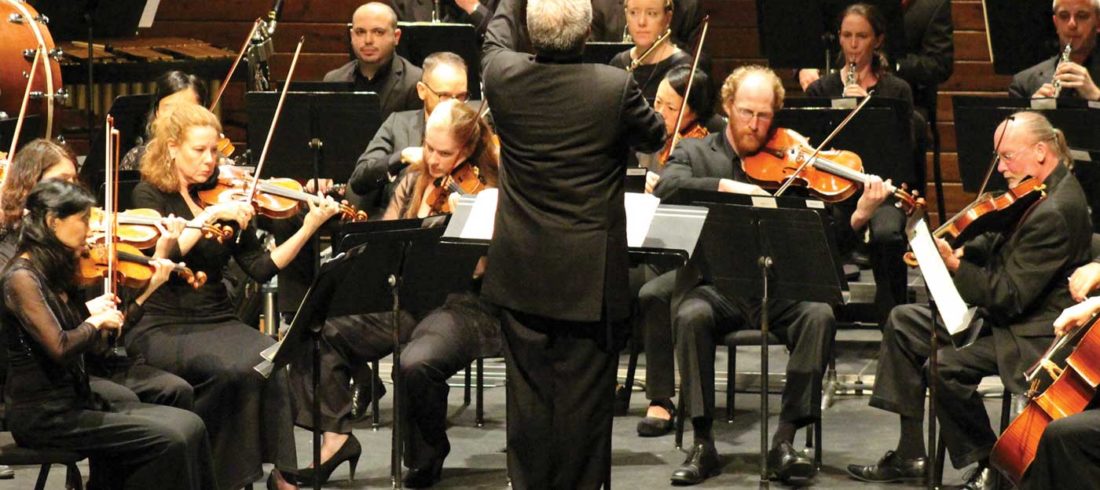 That leads to the second reason. "We're trying to give audiences a more intimate, close-up concert feel," he says. "It'll sound a little bit different, it'll be a little bit of a smaller crowd. Because of that, and the high demand, we are going to do two performances."
The first performance will be opening night, June 29, and "we'll follow up the next night with a second performance," Gren says.
OBF's commitment to historical authenticity will show up in other places during the 2017 season as well, Gren explains. "This is going to be the third year of the Berwick Early Academy, which is an educational program in historically informed performance." Everyone in the Berwick Early Academy plays period instruments, and they have three performances at Beall Hall lined up during the festival.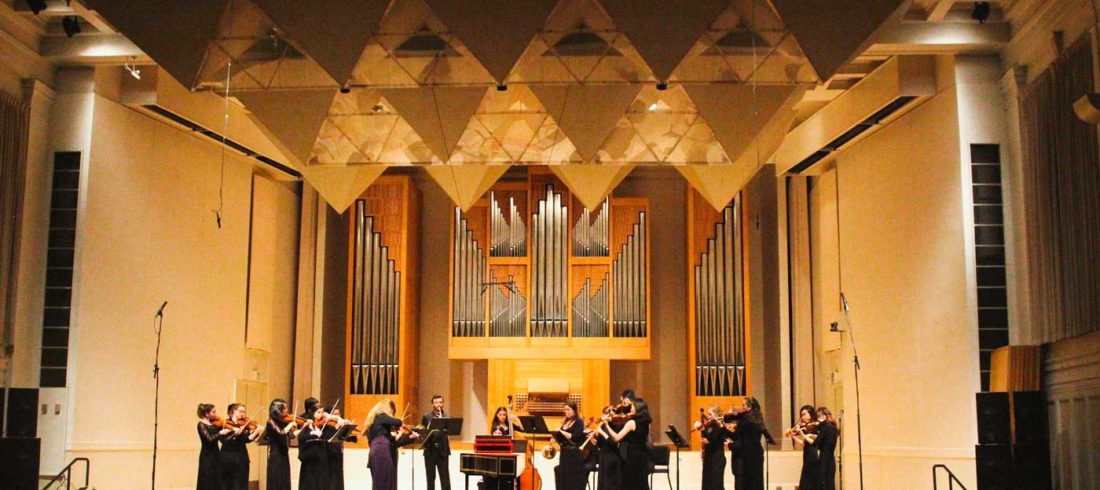 But there are plenty of opportunities to hear music at the Hult Center, too. For example, the 2017 season closes with a performance of Beethoven's Missa Solemnis.
What binds together all of the performances in the 2017 festival is the theme "Legends & Legacies." "We're covering a lot of really epic stories this year," Gren says. Stories like: The Passion of the Christ, Don Quixote, and Venus and Adonis. "The list goes on like this," says Gren, "stories you might be familiar with but in a different kind of setting."
"This year, there's really something for everybody," he continues. "You don't have to be a fan of classical music. You don't have to know a lot about it to come and be entertained. There are plenty of educational opportunities, a chance to dive into the music, but also nontraditional opportunities."
As an example of the nontraditional, Gren points to the group of Japanese Taiko drummers, On Ensemble, playing near the end of the festival. "While a lot of what they do is influenced by classical music," he says, "what you're really going to see is a lot of really strong, engaging artists hitting giant, table-sized drums."
Bach Fest 2017 offers plenty for families as well: a kid version of the Taiko drummers, plus four-time Grammy nominee Richard Perlmutter's Beethoven's Wig. Perlmutter "adds lyrics to classical music so you're hearing them in a different way," Gren says, making for "a great learning opportunity, a great chance for kids to sing along and learn classical music from a talking robot."
In recent years, OBF has expanded beyond Eugene, with performances in Ashland, Bend, Newport, and Corvallis. In 2017, the festival is returning to its roots, not only with instrumentation but also by refocusing on local performances.
"A lot of it is trying to assure folks that Eugene is our home," Gren says. "This is where we came from, this is where we'll be, and this is where we do most of our work. We've been concentrating on highlighting Eugene as a destination. There's so much to do in this town."
For more information and a full schedule of events, go to oregonbachfestival.com.
1600 Millrace Dr., Suite 200
541/346-5666