Tyler Fortier says to understand a producer's role in the recording process, consider a painter standing too close to the easel. "Oftentimes, the songwriter is way too close," Fortier says.
A producer gives the artist an outside perspective. "As producer," Fortier explains, "you can stand back, get a sense of what works—guide the project that way."
From his home, Fortier operates 4-tier Productions, producing, on average, about five albums a year. He works mainly with Eugene artists, but also with musicians from as far away as Spokane and Portland.
Fortier recently collaborated with former Eugene-based ukulele player Craig Chee, who is now located in San Diego. If there's room in a project's budget, Fortier says he's willing to travel, and he hopes to one day produce as many as a dozen records a year. "I think I can get there," he says confidently.
Artists bring material to Fortier in varying stages of production, from rough demos on acoustic guitar to nearly finished songs. "Songs can be half-written," he says. Fortier stresses that he is not a recording engineer or "an audio geek"; he prefers to work with local Eugene studios such as Sprout City Studios or Gung-Ho.
Instead, once Fortier agrees to a project, he offers everything from structural suggestions to general arrangement ideas. Most importantly, he says, he helps the artist identify and maintain the work's overarching theme and vision. "My role is making sure the artist's strengths are highlighted," Fortier says, and then helping the record become a cohesive work of art.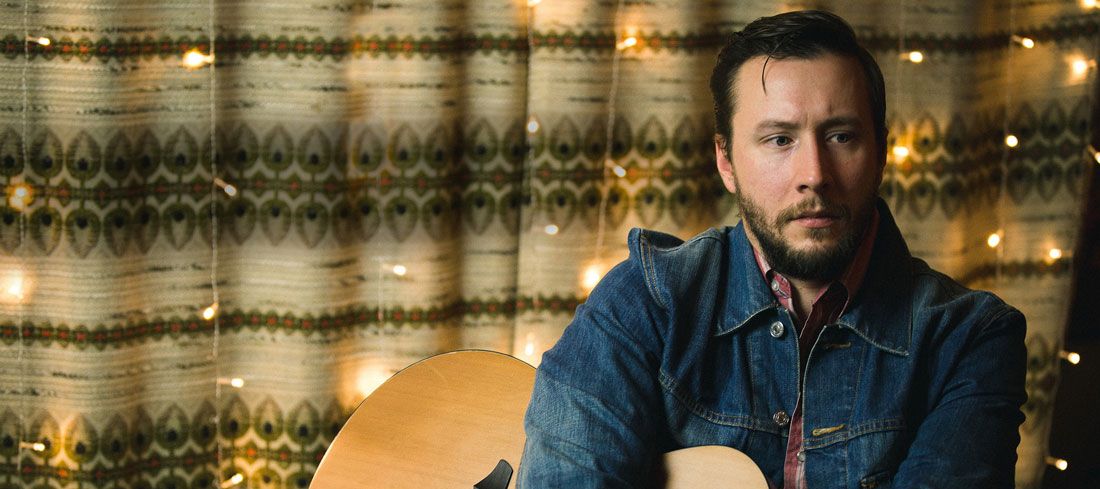 As a songwriter, Fortier has a loyal local following. He released his last record of original material, Black and White Heart, in 2014. Fortier jokingly calls writing and recording music a "horrible addiction," adding he's also prepping some pop-country demos to attempt to sell to Nashville, and working on a children's album. But for now, Fortier's focus is on selling his services as a producer. "It's an outlet for me," he says.
Those who've heard Fortier's music know to expect a certain sound. "The Americana thing is kind of my wheelhouse," Fortier agrees. And most of his production projects are along the same lines: Americana, rock, roots, and folk music. Fortier produced Portland-based folk singer Beth Wood's 2014 release Sometimes Love, and he says he will soon be working with Wood on her follow-up album. He has also worked with musicians Scott Austin, Jesse Terry, and Mike Surber.
One of Fortier's recent projects is the upcoming release from local gothic Americana band Jake McNeillie & Co. Fortier says the record will feature a repeating motif of an AM radio scanning through the channels, an aural device befitting McNeillie's dark and lonesome sound, frequently compared to Nick Cave and Johnny Cash.
"I treat the acoustic guitar—or main instrument—as the foundation," Fortier says of his production style, explaining that if he suggests adding instrumentation like violin, it's to enhance the story. When selecting projects, he says, he looks for musicians who "translate feeling to performance."
"It's not common knowledge," Fortier argues, but it's important who produced a record. He says when he likes an album, he immediately checks the producer's credit. One producer who has influenced Fortier's style is Phil Elk (Built to Spill, Fleet Foxes, Band of Horses).
Making it in the music business in any capacity is tough, a fact that's not lost on Fortier. But nevertheless, he remains optimistic. "For me," Fortier says, "it's about making a living doing something that I love."