Aaron Dick was a line cook before he was a potter. By then, he was used to following a recipe — balancing flavors, perfecting measurements, and working with his hands. But when he enrolled in a Lane Community College ceramics course, he had no idea it would put him on a new trajectory.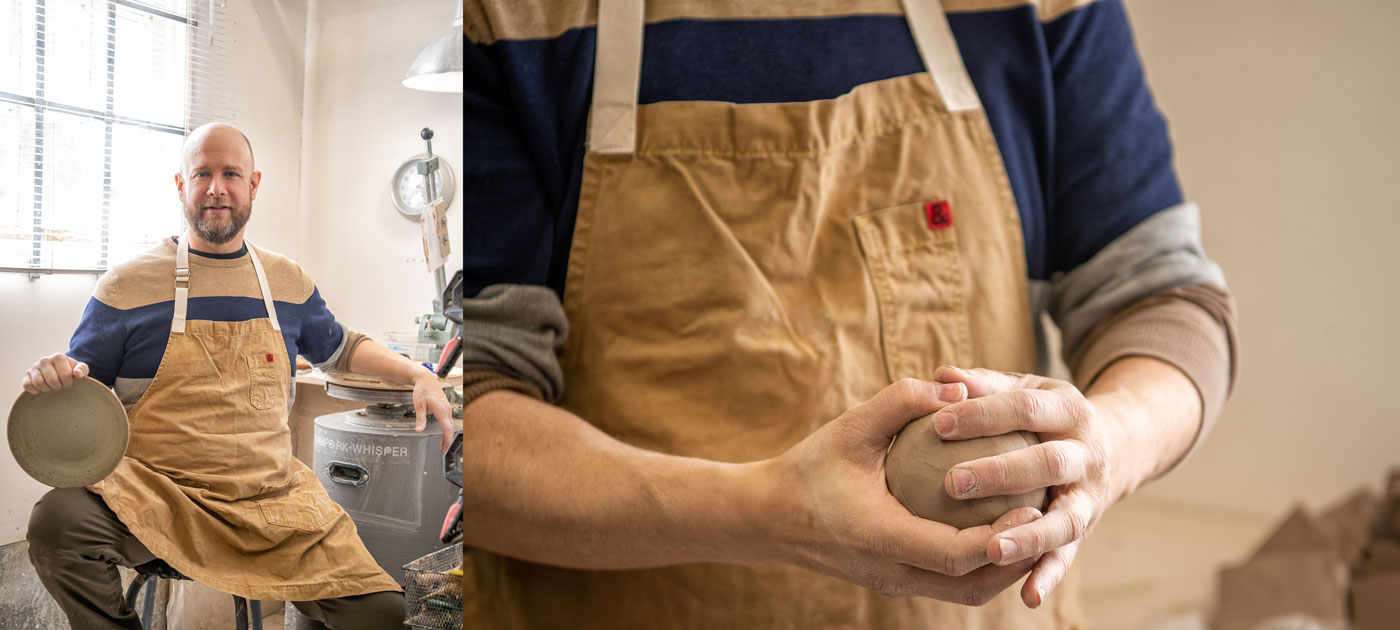 "Pottery was so familiar to me," he says. "I think it has everything to do with all the years that I spent cooking, moving, working with my hands, and carrying food around."
Today, he sells pottery through his business, Clay Stock, named to represent both creating everyday objects with a high-end feel and for the methodical and layered base of any good soup. His dinnerware melds style and functionality, inspired by and for the joy in a hearty meal.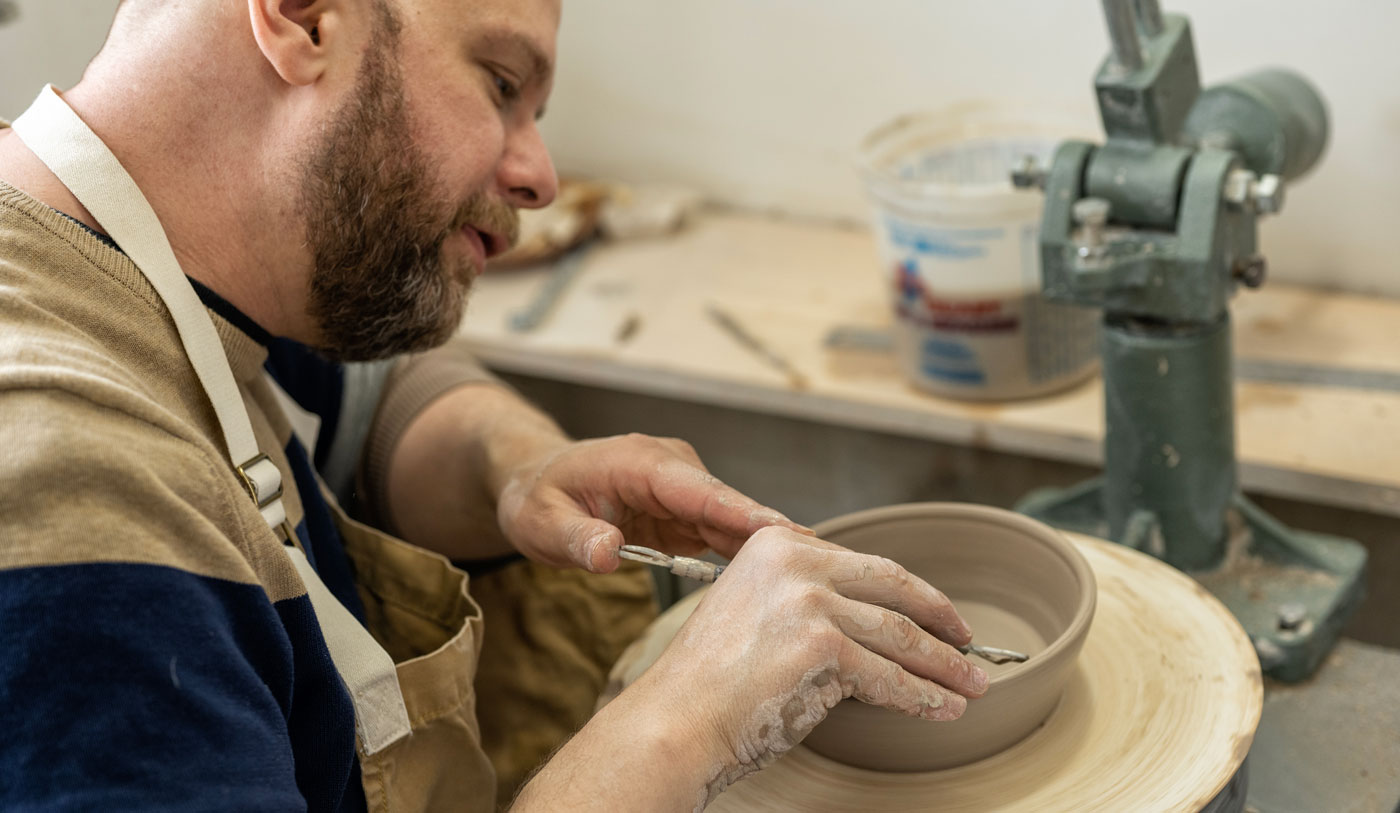 "When I was cooking, I really loved the process of refining a recipe," and there are lots of similarities between cooking and pottery, he says. "Some of the tools are the same. It's mechanical and it's assembled, it's peaceful. You are creative, with a specific goal in mind. You're measuring your ingredients and you're thinking about the final piece each step of the way."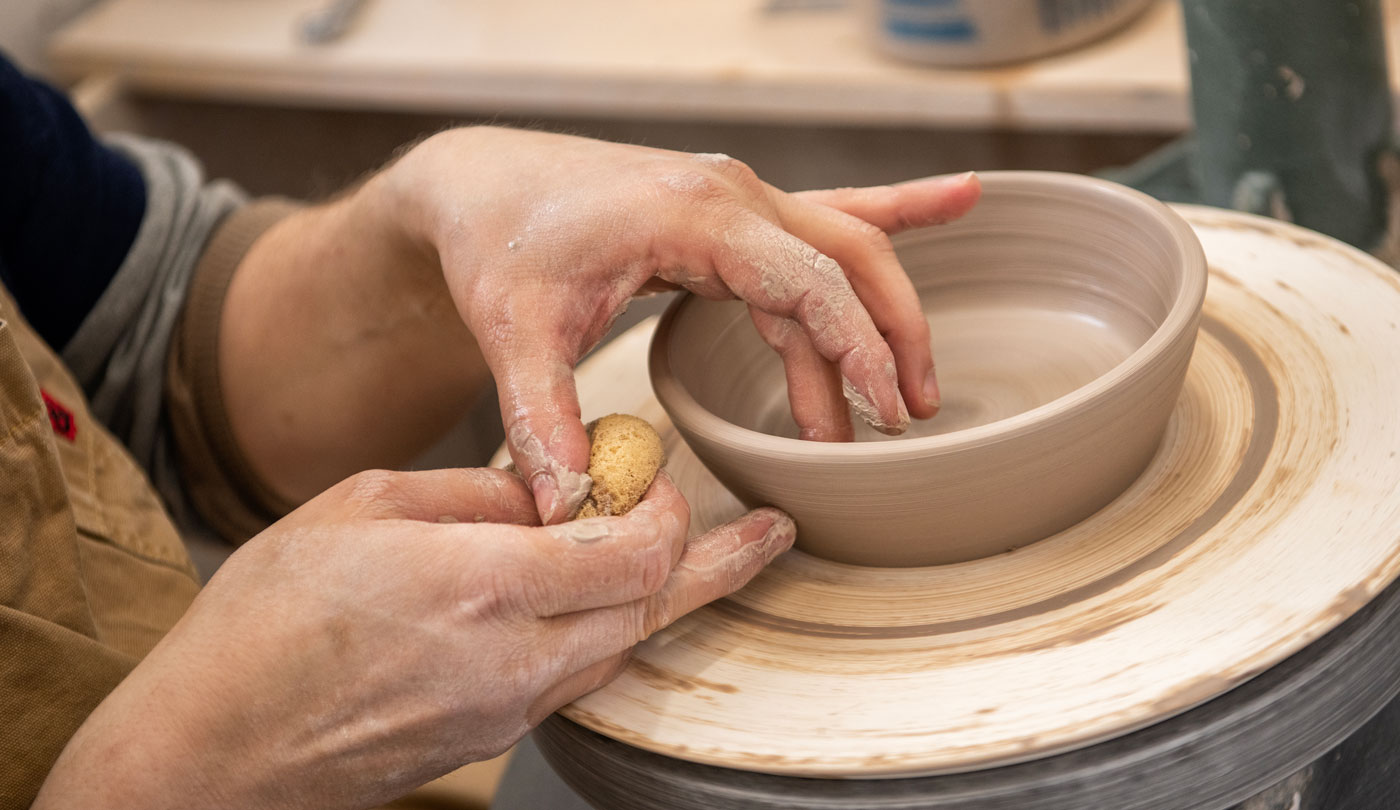 Dick was born in Guam to a military family. Eventually they settled in Eugene, where he bounced around from kitchen job to kitchen job, sometimes driving for Uber and Lyft, learning to work for himself, a key ingredient to creating his own business. "I've never been used to working for anyone," he says. "And I had the drive to make this, to stick with it, to learn. And I know the road of my life leads here. I couldn't have gotten here with any other life experience."
Dick works out of ClaySpace in Eugene, collaborating with and learning from other makers in the studio. "I've never thought of myself as an artist," he says. "I make functional pottery, which is inherently not artistic, but it serves a specific purpose — and I get to help that along."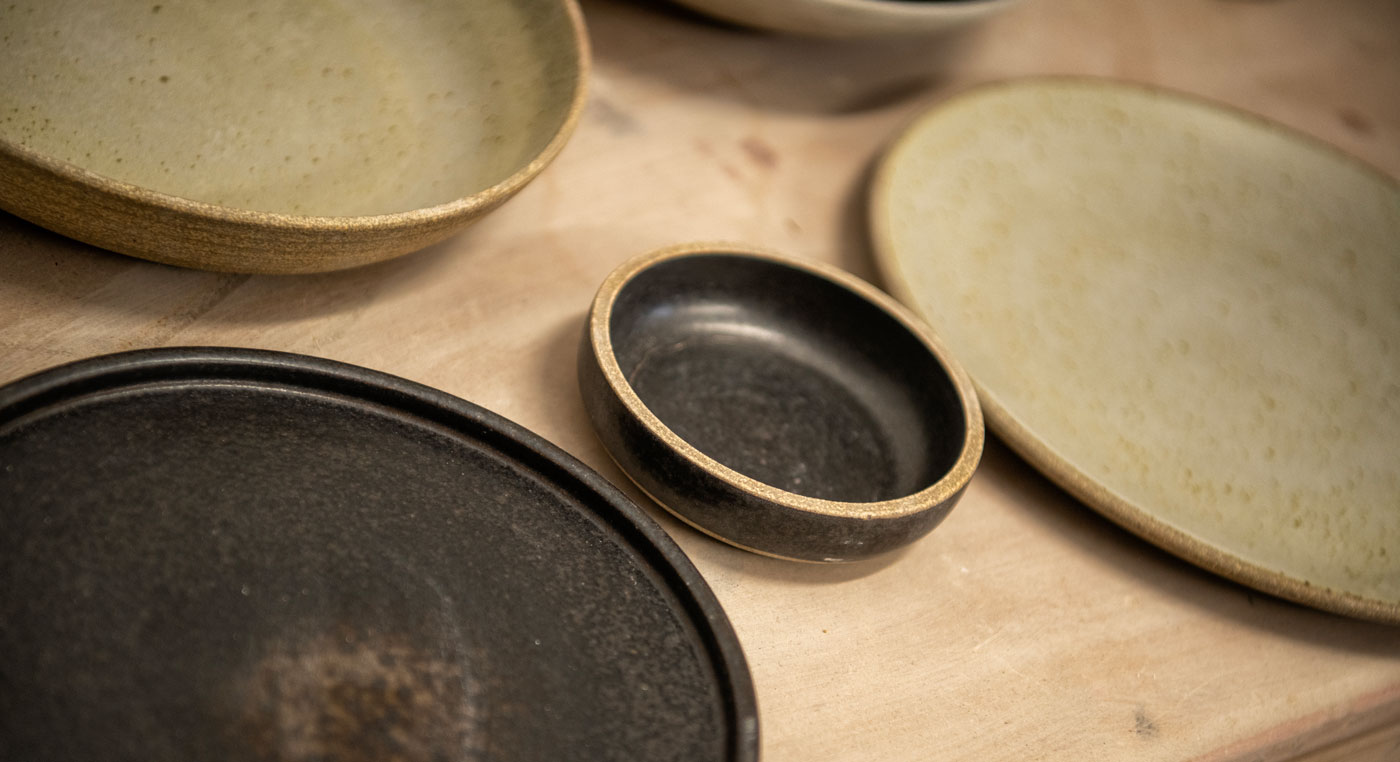 His work graces the tables of James Beard Award–winning chefs and upscale restaurants in Portland — and though he's quick to tell you he's not an artist, he treats each new restaurant project like its own gallery opening. "I've got thousands of people interacting with my work daily," Dick says. "What kind of an art gallery has that benefit?"
In school, he struggled to focus. When he was later diagnosed with ADHD, things became clear. "I wasn't encouraged to follow my own sensibility," he recalls. "And now, it's a part of everything I do, and I can see that. I'm good with my hands. I'm able to hyper-focus. That's why this is so ideal for me. I can get lost in a project. It's very zen."
Dick has set up a few pop-ups in town and hopes to create a retail line, bringing his designs into storefronts, kitchens, and restaurants. He's also beginning more extensive collaborations, and building a new studio space in Coburg in an old A-frame barn. He hopes it will inspire showings and more pop-ups and allow him to expand his wholesale reach.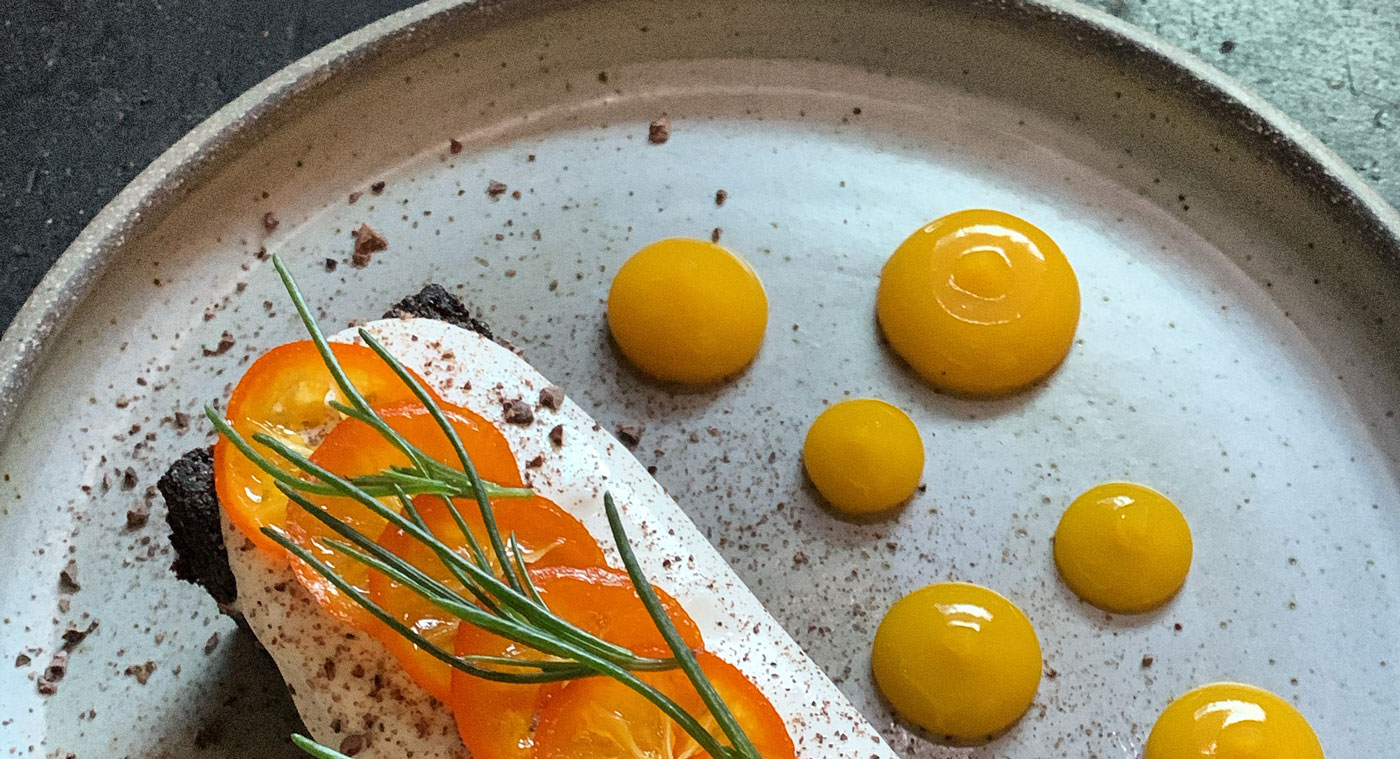 "The food, the clay, working with other makers, it's inspiring," he says. "And learning to be a production potter wasn't something I knew I could do before I tried. And so what ended up being filling an order for one restaurant suddenly became filling an order for another restaurant, then another restaurant, and it just hadn't stopped."
Follow along on Dick's Instagram account (instagram.com/claystock_studio) to find his next pop-up sale (his last was at Provisions South at the end of April).
"There's been an evolution in my work, and it's taken a life of its own," he says. "Ideally, I'll just keep building on the momentum. And the pop-ups are a great way to share that."