We all have ambitions to craft wonderful projects with our kids, but somehow the chasm between Pinterest inspiration and actual creations can seem pretty wide. (Lesson learned: Just because you see a picture of it on the internet, that doesn't mean it's so easy to pull off.)
Fortunately, our community is home to plenty of arts and crafts havens, scattered across a variety of neighborhoods, each overflowing with oodles of ideas, materials, and the supportive staff needed to help you make your crafty visions a reality.
Take MECCA, the Materials Exchange Center for the Community Arts, which offers classes, workshops, and open studio space, as well as a reuse store, replete with low-cost art supplies. For the crafter or artist, a trip through MECCA's shelves yields an unending variety of baubles and bric-a-brac, one-of-a-kind treasures, and artistic staples like papers, paints, and fabrics, at a fraction of the usual retail price. MECCA serves our community by rescuing perfectly good materials that might otherwise end up in the landfill and offering them to teachers and the community to create with. It's a win-win! Kids love MECCA, and paired with a trip to the adjacent train station to see engines pull in and out, MECCA makes a lively and fun outing for all ages.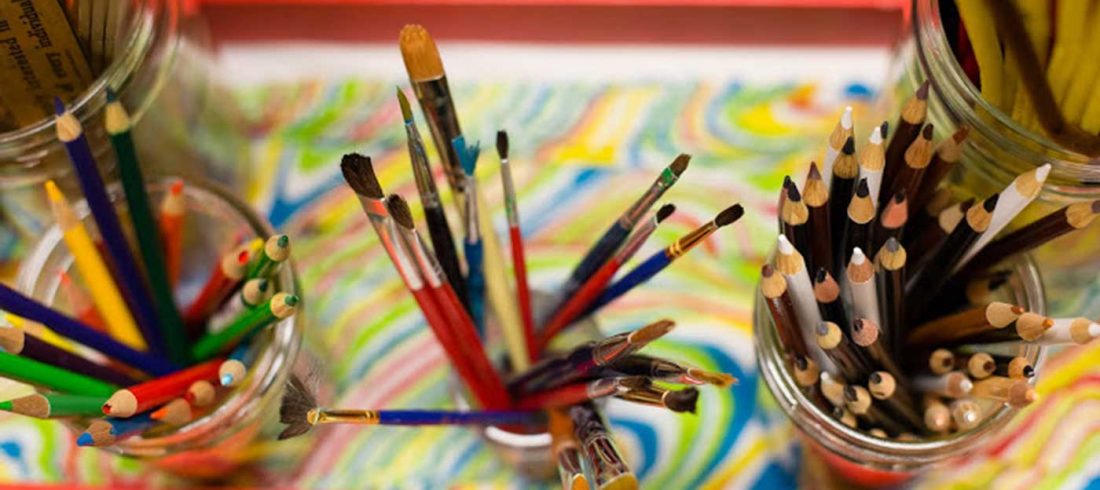 Fancy some carpentry but fear you've got two left thumbs? Well, Eugene's Woodcraft Store has a team of experienced instructors who can help even the most woeful novice complete projects to be proud of. Just walking into the tidy shop on Coburg Road is a treat, as the distinctive aroma of unfinished wood greets you, ready to be transformed into something delightful. (Fair warning: I once lost my father-in-law in this shop for three hours.) Whether it's turning, scroll saw, finishing, or just building a simple birdhouse or flower box, Woodcraft has you (and your kiddos) covered.
Opening mid-March, Adventure! Children's Museum is a place for kids age 2-12 to explore, create, and investigate their world. In its comfy new digs at the Valley River Center, Adventure! Children's Museum will offer crafting opportunities, as well as exhibits that excite children's imaginations. Upcoming exhibits include: Pacific Northwest Camping and Southwest Desert Paleontology.
Kids love clay, and they can explore this fun medium with professional ceramists at Clay Space, in the heart of the Whit, and Maude Kerns Art Center, east of the University of Oregon. Look for classes for children, as well as camps in the summer, in hand building, wheel throwing, and various glazing and firing techniques. 
Interested in techie crafting? Kids enjoy crafting code at Fidgets2Widgets, near Valley River Center, offering programs after school during the school year plus summer intensives. Fidgets2Widgets is a MinecraftEdu site with a private server, custom maps, and structured and supervised screen time. They strive to fuel children's innate curiosity with inspiring curricula and cutting-edge technology.
How about scrapbooking? South Eugene's Artist's Palette Studio offers classes and workshops in the popular art form as well as materials for a range of projects, from felting and Zentangles to origami and hand sewing.
And downtown, Piece by Piece Fabrics has a wonderful selection of beautiful fabrics as well as books, patterns, notions, supplies, and a knowledgeable staff who can put you on the road to sewing success. They also offer periodic youth classes and drop-in sewing times.