There's a certain crispness returning to the air, a reminder that it's time to get cozy. With the return of fall, there is nothing quite like that first night of cuddling up by the warm glow of a fireplace. Is your home fireplace ready? We talked with the experts to come up with a comprehensive list of considerations for selecting the right fireplace for you.
In any room, a fireplace becomes a focal point and helps create ambiance, warmth, and a place to gather. That's why it's important to explore the options to find what will work best with your space, intentions, and budget.
Work with the experts
Begin by getting a clear idea of any constraints your project may have. Are you remodeling an existing fireplace, building something new, or making a simple update? Will this fireplace be used primarily to heat your home, add a stylish centerpiece, or both? Are you interested in enhanced environmental considerations, or are there special EPA regulations in your area that should be incorporated? Any home will have limitations on what can or cannot be done.
Before you dive straight into the type of fireplace you'd like, take the time to meet with an expert for an assessment of your options. The staff at Midgley's Stove & Fireplace Center offers enthusiastic expertise on what's available as well as recent innovations in the industry. Sitting down with their team to talk through your home and project early on can help you assess room size, chimney options, and even narrow down fuel options. With a project like this, it never hurts to have an informed ally on your side to help you navigate all the possibilities and select a fireplace that will be perfect for years to come.
Select the right fuel
Each fuel type offers benefits and drawbacks, and the right fuel for you often determines what kind of fireplace best suits your needs.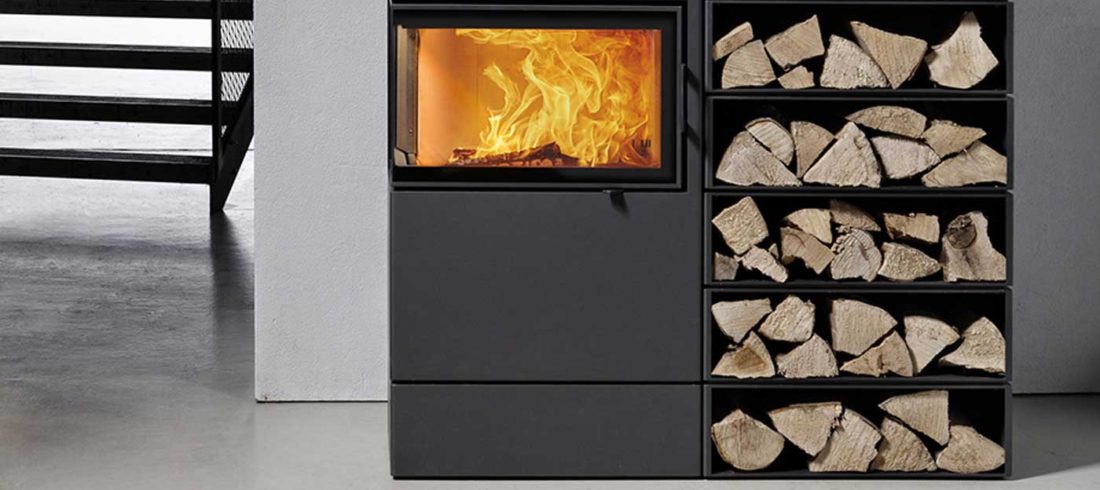 Wood
Wood-burning fireplaces are a great carbon-neutral option that use a renewable resource and create a warm and cozy environment in your space. There really is nothing like the crackling of a nice wood fire on a crisp fall day. This option creates both a warmth and ambiance that is challenging to beat. With a wood-burning fire, you can choose what type of wood to burn to make a fire that's aromatic, quick burning, or slow burning. If winter storms knock out the power lines, you'll still be toasty warm. These benefits combine to form a pretty enticing option for your fireplace.
As with all good things, a wood fireplace requires a bit more work to maintain. Paying attention to both the moisture content of your wood and the burning temperature of your fire is essential to maintaining your fireplace and preventing the build-up of creosote. You'll also need to invest more time and tools in to regularly procure, store, and chop wood. Frequent fireplace and chimney cleanup are essential. While traditional wood fireplaces are less efficient than the other options, new innovations in unit inserts are drastically improving their efficiency. If you have the time to invest in the upkeep and effort, it's a great option for creating both ambiance and warmth.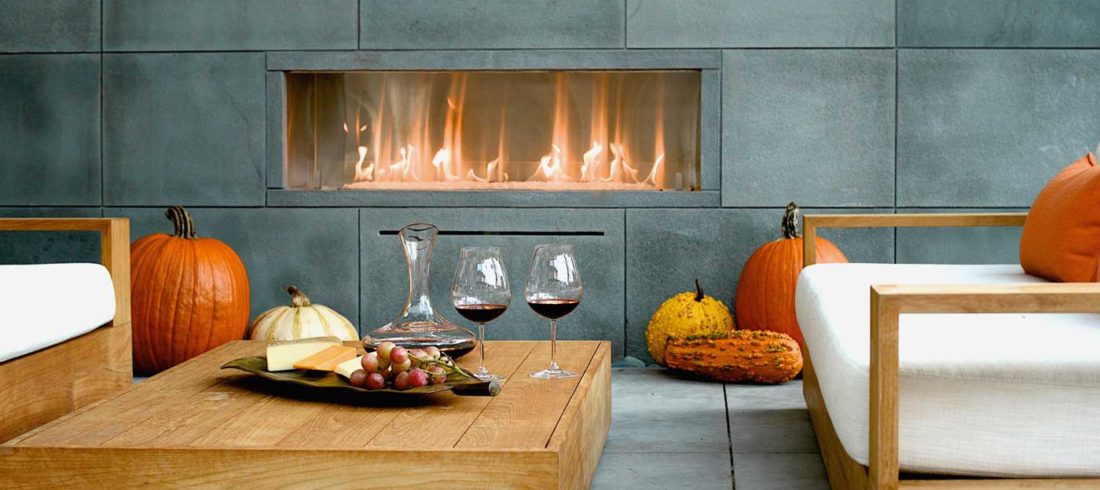 Gas
Looking to flip a switch and instantly have a fire going? There are so many great choices for gas fireplaces, with both traditional and modern looks. As an added bonus, gas fireplaces burn efficiently with no upkeep outside of an annual checkup. It's also much easier to regulate the desired temperature. Rita Donley at Midgley's walked us through some models, including decorative, heater-rated, and furnace-rated gas fireplaces, along with considerations like mantel systems that help redirect heat away from over-the-fireplace flat-screen TVs. Gas fires burn much more efficiently, often making them a more environmentally friendly option in terms of pollution and smoke.
One downside: you'll miss the crackle and pop of a wood fire if you go with a gas option. There is also the increased cost with natural gas or propane, so this option can have a long-term impact on your budget if your aim is to heat your entire home.
Pellet stoves
If you're looking for a highly efficient option without the increased cost of gas or propane, a pellet stove will heat your home at a lower price point. Pellet stoves have a higher combustion rate while producing very little smoke. Ideal for a single room or small apartment, pellet stoves can be vented into a room or outside. The pellets themselves are formed from sawdust, making them an environmentally friendly way to reuse waste from wood products.
There are a few downsides to consider, though. Pellet stoves require electricity, so if you live in an area that frequently loses power and you intend to use your fireplace to heat your home, this option is not for you. They are focused on efficiency, so, while new models have been created for a more modern look, they aren't engineered for style.
With any fireplace project, there are many factors to weigh. There are also federal incentive programs that support the latest enhancements to promote clean air and a healthier environment. Connect with an expert to help you navigate the process and pitfalls of each fireplace. Pro tip: Working with a company like Midgley's in the spring or summer can help expedite the process. Be proactive in your approach, and by the time the chill of fall hits, you'll be ready to be warm and cozy with the perfect fire for your home.
Midgley's Stove and Fireplace Center, 1678 W 7th Ave., 541/343-1131, midgleys.com