EM Top Pick's

A seasonal tradition for many, make a date for Eugene Ballet's production of The Nutcracker, the classic tale of love, war, and whimsy. Their performances, on December 20 through 22, are perfect thing to get you in the holiday mood. $25-$60. Eugene Ballet, Hult Center, 1 Eugene Center, 541/682-5000, eugeneballet.org
The Molly Mutt Duvet Cover is an eco-friendly alternative to the traditional dog bed. Comes in a variety of colors and sizes. $24.95. Wags!, 485 Coburg Rd., Ste. G, 541/338-8801, wagsdog.com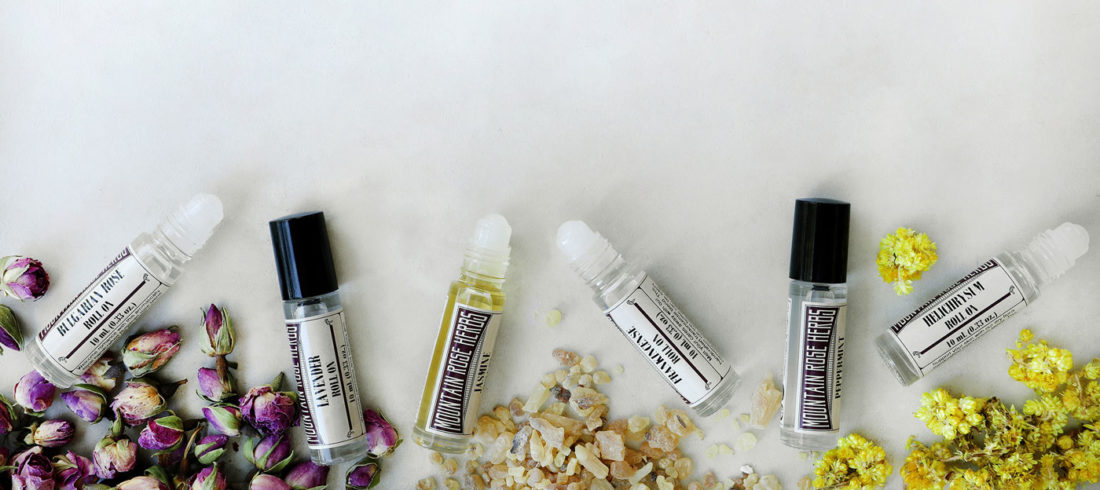 Safe and easy to use, these Organic Essential Oil Roll Ons are a great way to use essential oils. Perfectly diluted, these are perfect for a beginner or expert aromatherapy enthusiast. $8.50-$26.50. Mountain Rose Herbs, 152 W 5th Ave., 541/741-7307, mountainroseherbs.com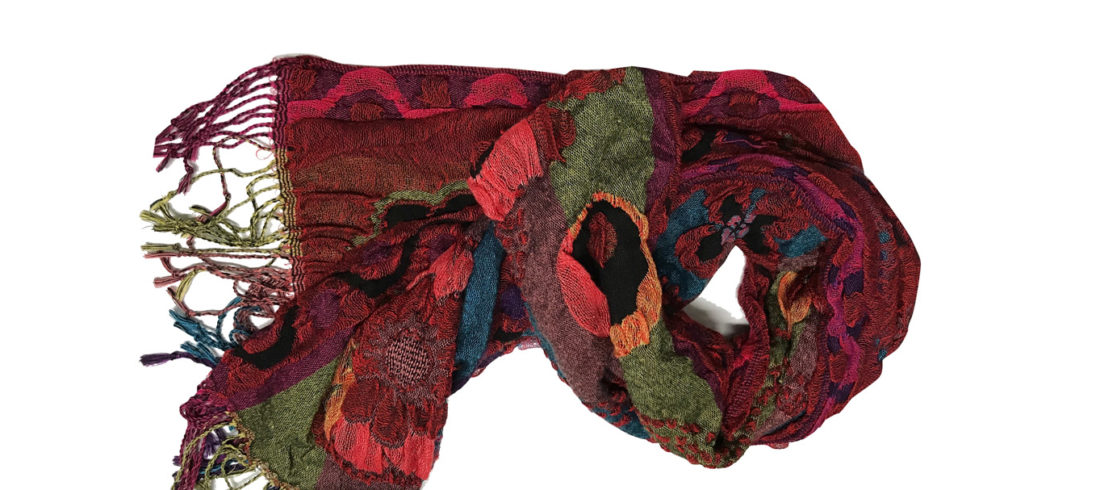 It's chilly out and a scarf is a perfect accessory for those cold days. Try the Hat Stuff ruffle scarf, made of woven rayon. This scarf and others are available at Folkways. Hat Stuff ruffle scarf: $24. Folkways, 1801 Willamette St., 541/431-3411
Give an astonishingly delicious box of Euphoria hand-dipped classic truffles this holiday season. Choose from a four-piece, eight-piece, or 12-piece assorted box that includes their most-desired, hand-crafted truffles. Starting at $13.30. Euphoria Chocolates, 946 Willamette St.; 21 Oakway Rd., 541/343-0407, euphoriachocolate.com
Packaged in stunning blue glass apothecary bottles, these Caswell Massey Bath Waters are alcohol free and fine for sensitive skin. A few drops will add a touch of scent to a bath or bed linens. $22-$32. Uncommon Scents at the Meridian, 1801 Willamette St., Ste. 120, 541/683-5835, uncommonscentsatthemeridian.com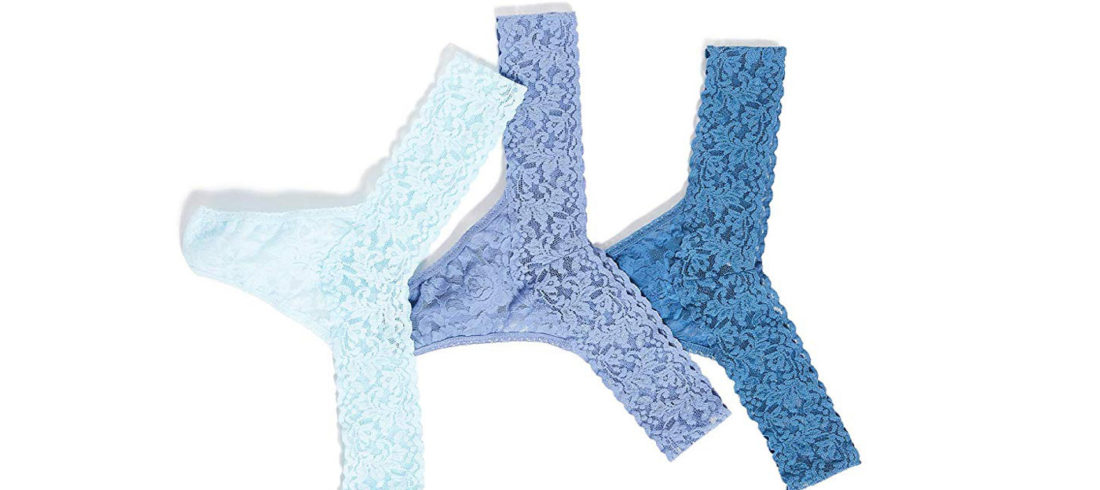 Having the title of "World's Most Comfortable Thong" for more than 30 years, the Hanky Panky Thong is made with soft and stretchy lace. $20. Freudian Slip, 248 E 5th Ave., Ste. 15, 541/345-7547, shopfreudianslip.com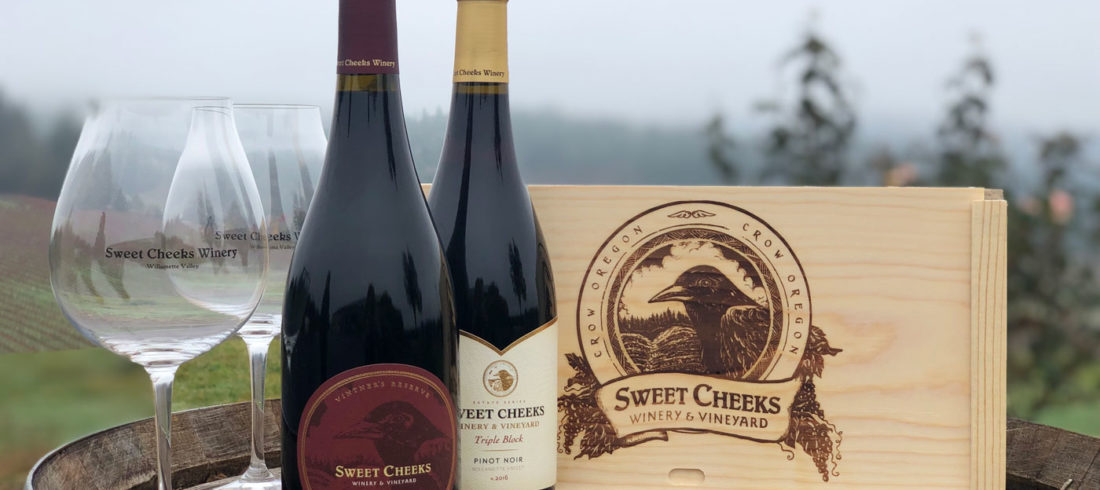 This gift box from Sweet Cheeks Winery is perfect for the wine-lover in your life. Choose two of their favorite bottles, which will be paired with two glasses. Box: $20; wine: dependent on selection. Sweet Cheeks Winery, 248 E 5th Ave., #25, 541/600-8972, sweetcheekswinery.com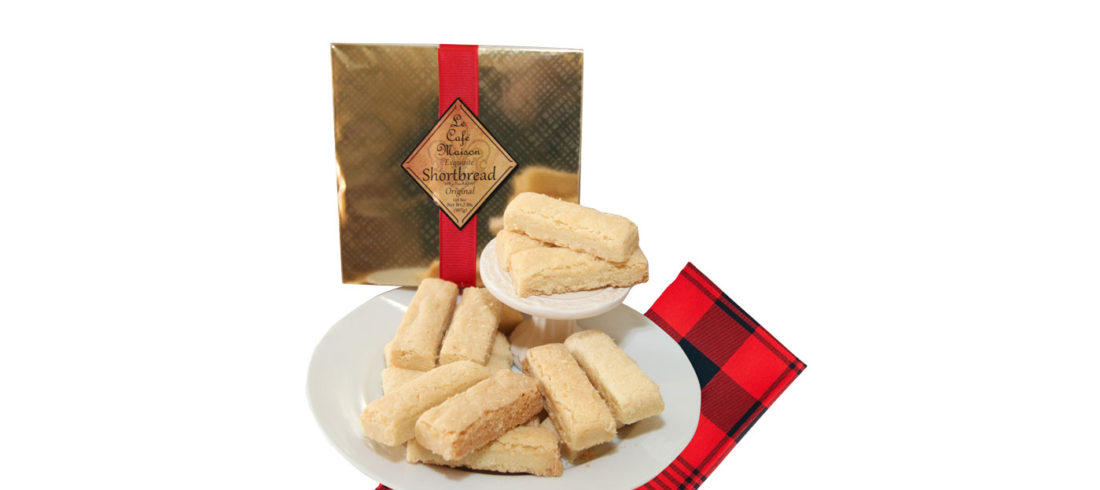 Indulge in a 32-count box of gourmet shortbread from Le Cafe Maison. Choose from either original or chocolate-dipped shortbread. $33. Le Cafe Maison, 488 Willamette St., 541/221-9008, lecafemaison.net
This versatile Alashan Topper is 100-percent cashmere and can be worn as a poncho, shawl, or scarf. Available in many different colors, this piece will add instant elegance to any outfit. $125. Velvet Edge, 248 E 5th Ave., 541/515-3997, velvetedgeclothes.com
This 18-inch Moroccan Arched White Bone mirror is the perfect accent to any wall. Handcrafted, this and others like it are available at Moroccan Buzz. $79. Moroccan Buzz, 1850 Oak St., 541/554-1096, moroccanbuzz.com
Did you know Fisherman's Market sells their sauces for you to enjoy at home? Choose from the Cajun-Style, Poke Marinade, Tijuana Terror, Bang Bang, or their Traditional Tartar sauce and surprise your fish-loving loved one with their favorite. Four-pack: $38. Fisherman's Market, 830 W 7th Ave., 541/484-2722, fishermanskitchen.com
Gifts for Everyone!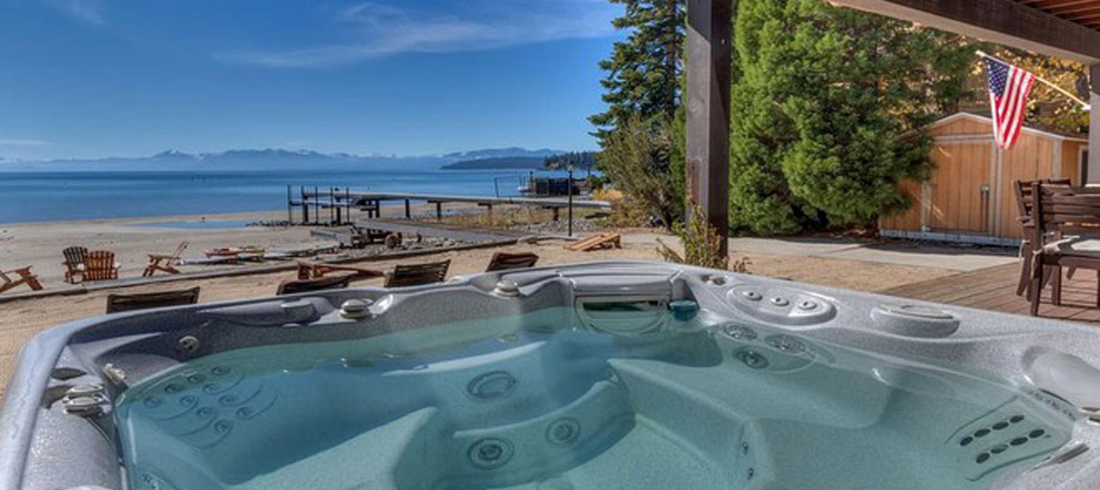 Ease the stress of the holidays and feel better every day, with the world's best Sundance or Jacuzzi hot tubs. Find your perfect relaxation match at Emerald Hearth, Spa & Patio. Starting from $3,999. Emerald Hearth, Spa & Patio, 1885 Hwy. 99 N, 541/688-1090, emeraldpool.com
These gorgeously made teak bowls from Mosaic Fair Trade Collection were handcrafted in Indonesia. Use them as a centerpiece for all your holiday get-togethers. Large: $44.10; Small: $26.10. Mosaic Fair Trade Collection, 28 E Broadway, 541/344-4000, mosaicfairtrade.com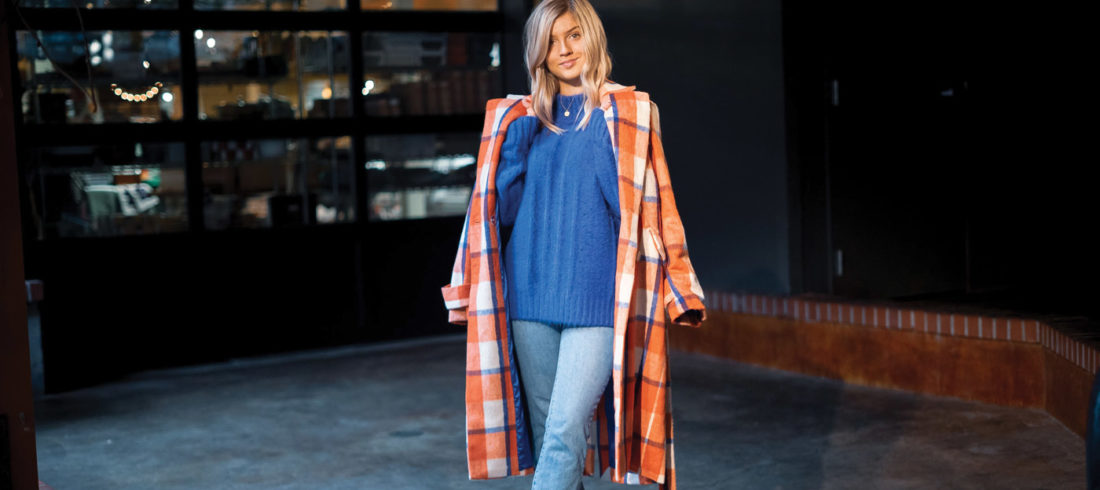 This gorgeous coat from Gilt and Gossamer will be the perfect signature piece to add to anyone's wardrobe. Cozy and soft, it also has pockets! $158. Gilt and Gossamer, 206 E 5th Ave., Ste. 223, 541/246-8444, shopgiltandgossamer.com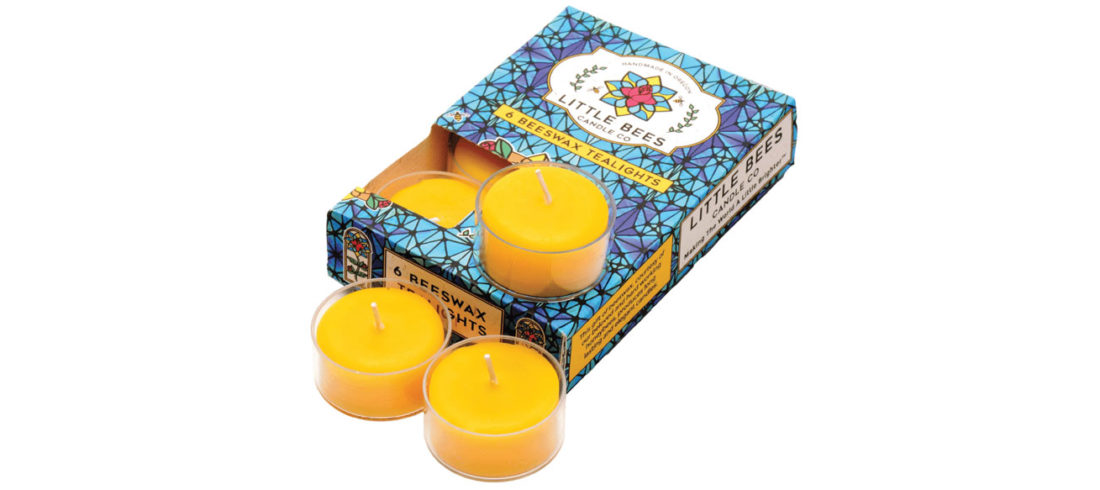 Little Bees Candles sources their beeswax solely from the Northwest to support local bee populations and apiaries. Made from 100-percent pure beeswax, these hand-poured candles are sure to light up any room. $1-$20. Little Bees Candles, 1369 S Bertelsen Rd., Unit B1, 541/525-9346, littlebeescandles.com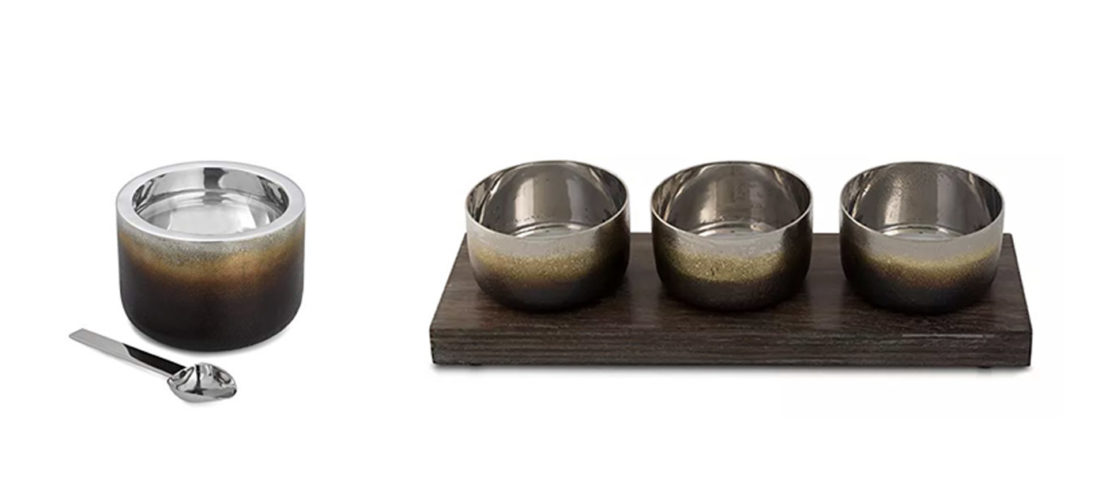 These metal bowls, available as a three-piece set or as one large bowl, are a great way to spice up your holiday spread. They're perfect for nuts, candies, or on their own. Triple-bowl set: $175; single large bowl: $150. NEWTW!ST, 296 E 5th Ave., 541/342-8686, newtwist.com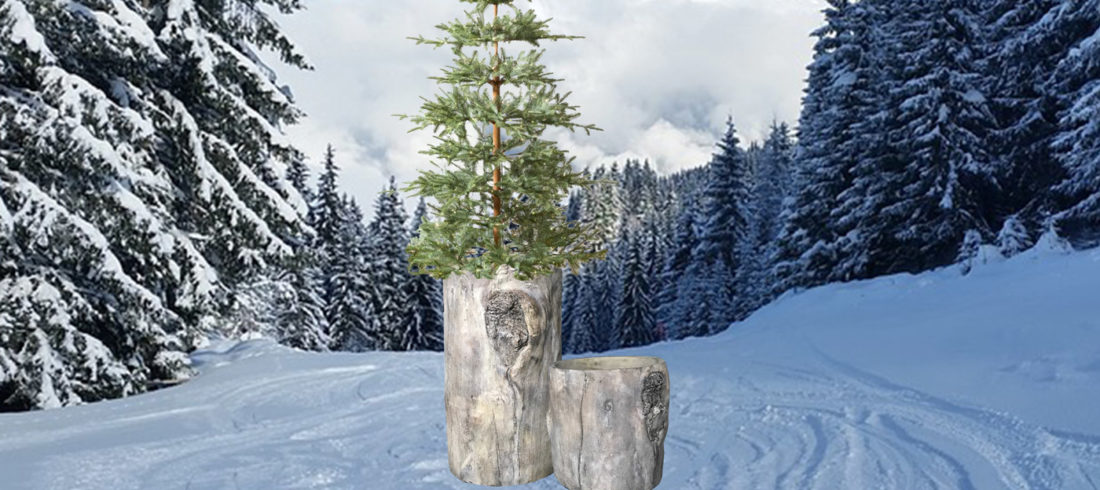 At the 110 Bungalow showroom, they carry unique items that will perfectly accent your home, like these stone tree trunk vases. Small: $58, Large: $73. 110 Bungalow, 110 Oakway Rd., B, 541/683-1886, 110bungalow.com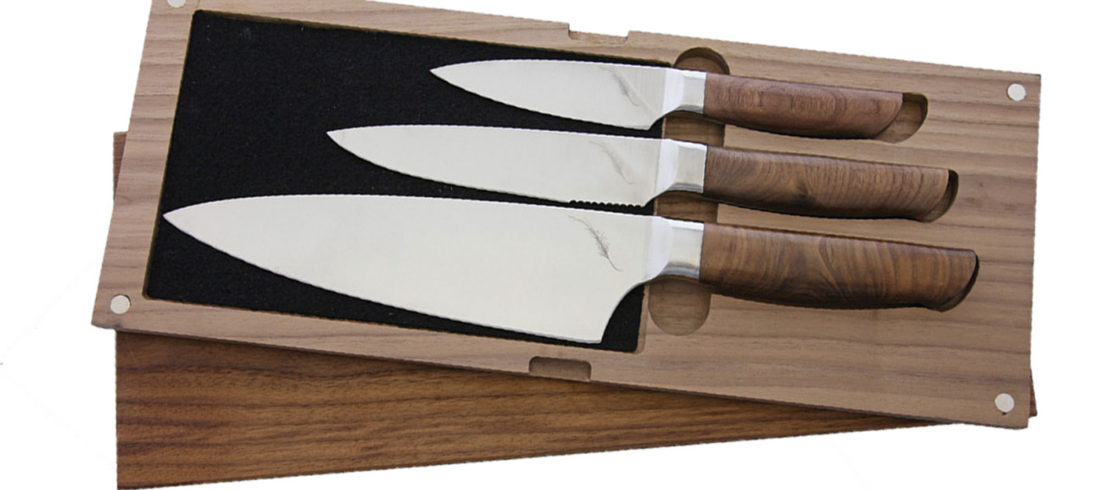 A sharp knife is the best tool in a kitchen. Treat your burgeoning chef to this Ferrum Reserve three-piece knife set. $295.95. Provisions Market Hall, 296 E 5th Ave., 541/743-0660, provisionsmarkethall.com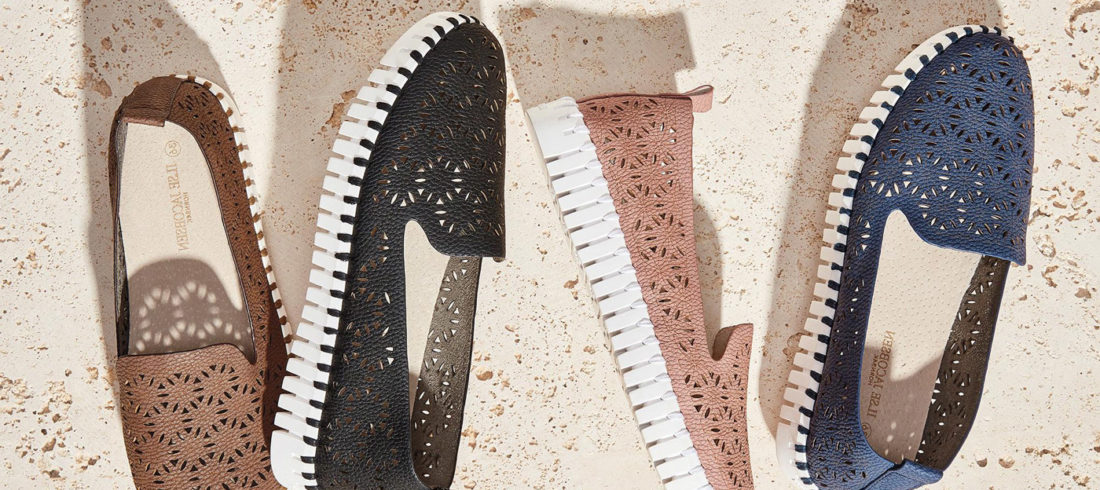 Slip on these Ilse Jacobsen Ballerina Tulip shoes before embarking on your winter adventures. Its lightweight and laser-cut design brings both appeal and comfort. $79. Rachelle M. Rustic House of Fashion, 311 Oakway Rd., 541/505-8321, rachellem.com
This Big Leaf Maple Vase by Muse Woodcraft is a stunning sculpture. It and others like it are available at the Eugene Saturday Market's Holiday Market. $325. Eugene Saturday Market's Holiday Market, Lane Events Center, 796 W 13th Ave., 541/686-8885, holidaymarket.org
Add the elements of nature to your home with original works of art from local artist Shannon Weber. She uses beautifully repurposed items combined with natural elements to create one-of-a-kind pieces. Various prices. Shannon Weber, 541/767-9013, shannonweber.com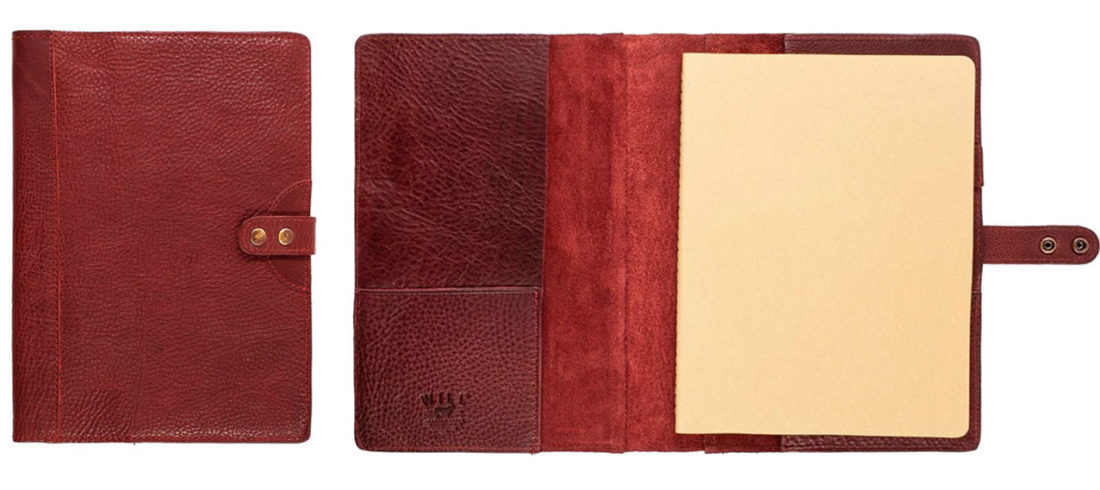 Pair this stunning leather journal cover with a notebook for the documentarian in your life. Available in multiple colors, different sizes, and with complimentary embossing. $165. Will Leather Goods, 296 E 5th Ave., 541/246-8650, willleathergoods.com
Keep warm with these fuzzy mittens from Passionflower Design. Cozy and soft, these will be a welcome gift as the temperatures dip. $25. Passionflower Design, 128 E Broadway, 541/344-3857, passionflowerdesign.com
This Lowa Renegade GTX Mid boot available at Baker's Boots and Clothing will make any hiker in your life happy. Lightweight and supportive, they'll be ready to hit the trails immediately. $219.95. Baker's Boots, 2642 Roosevelt Blvd., 541/689-5379, bakershoe.com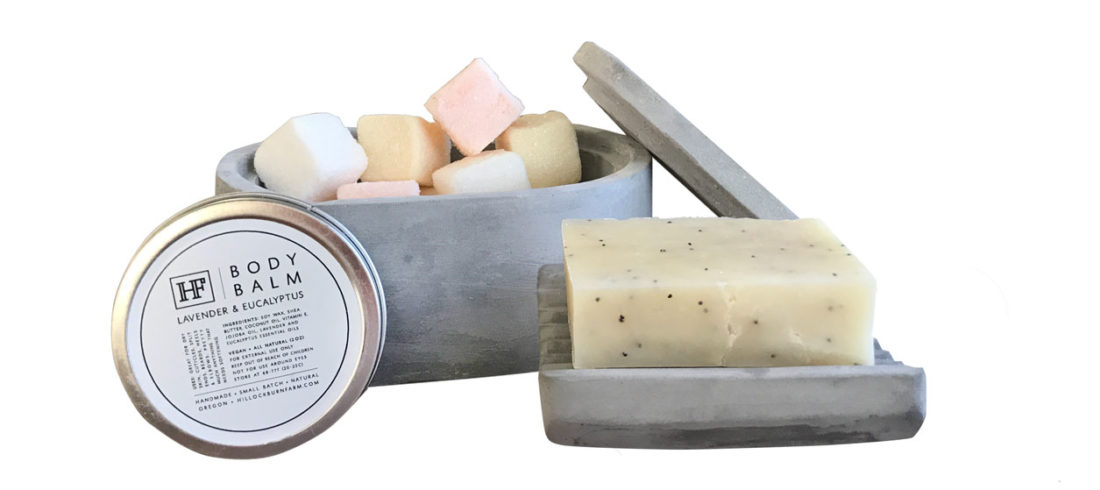 Throw one of the cubes into your bath, wash off with the vegan juniper and citrus soap, and then end with the lavender and eucalyptus body balm. All stored in the matching soap dish and box. Less than $45 for all. Rescued Living, 130 21st St., Springfield, rescuedliving.com
Help save the bees with this High-rise Bee House. Set it up with guidance from Our Native Bees by Paige Embry. Bee house: $27; Our Native Bees: $25.95. Outdoor Elements, 305 Oakway Rd., 541/505-9373, nwpoolandspa.net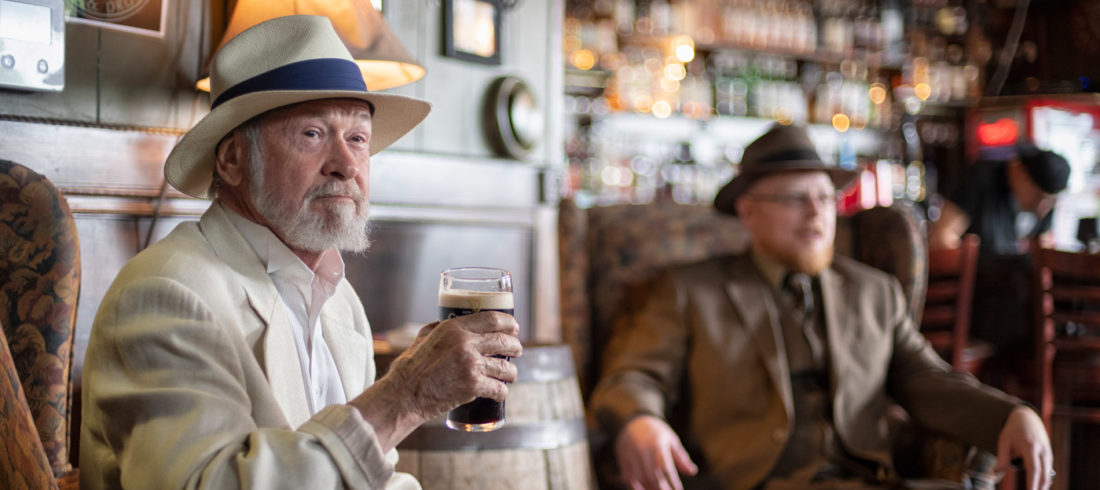 For the gentleman or gentlelady in your life, treat them to a hat (custom options available!) from the Northwest Hat Company. Northwest Hat Company, 870 Pearl St., 541/515-0422, northwesthats.com
Treat your loved one to the ability to have fresh-brewed espresso every morning with the espresso machine. It'll make a perfect cup every time! $749.99. Bed Bath & Beyond, 95 Oakway Center, 541/685-2577, bedbathandbeyond.com
Pair the exquisite espresso machine with a bag of local coffee from Full City Coffee Roasters. They have many different blends to choose from, including a dark espresso blend. Starting at $8.75. Full City Coffee Roasters, Pearl Street Cafe, 842 Pearl St., 541/344-0475, full-city.com
For all your charcuterie needs, this cheese board, made of marble and wood, will be a great centerpiece as you entertain. Adorn it with your favorite local cheeses. $49.99. Down to Earth, 532 Olive St., 541/3420-6820, downtoeartheugene.com
This stunning sake set is the perfect pairing for all your special occasions this winter. And since it comes with four cups, it's great for intimate groups. $33. Down to Earth, 532 Olive St., 541/3420-6820, downtoeartheugene.com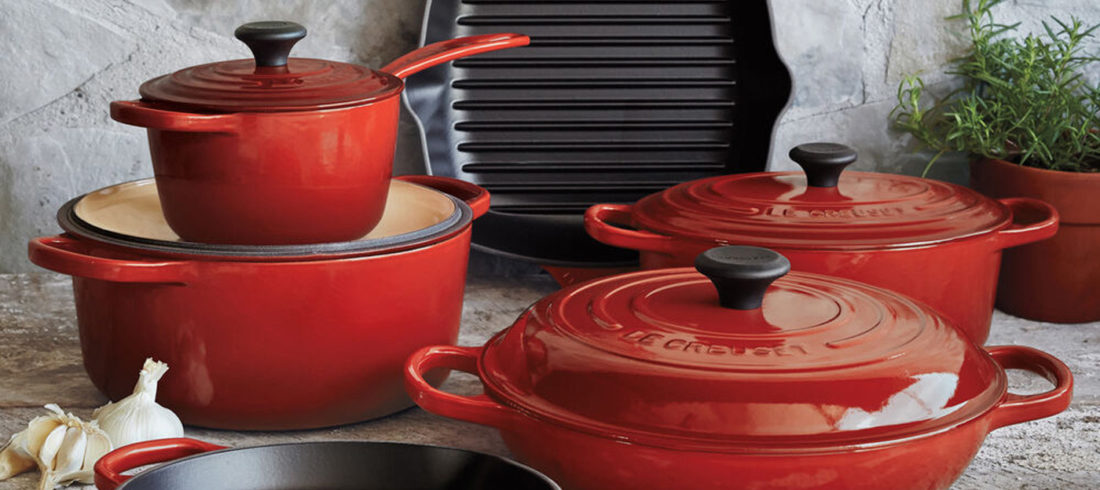 Long recognized for its strength and durability, this Le Creuset 5.25-quart Dutch oven works for both stovetop and oven use. Available in three colors. $199.99. Pepperberries, 2538 Willakenzie Rd., 541/485-6922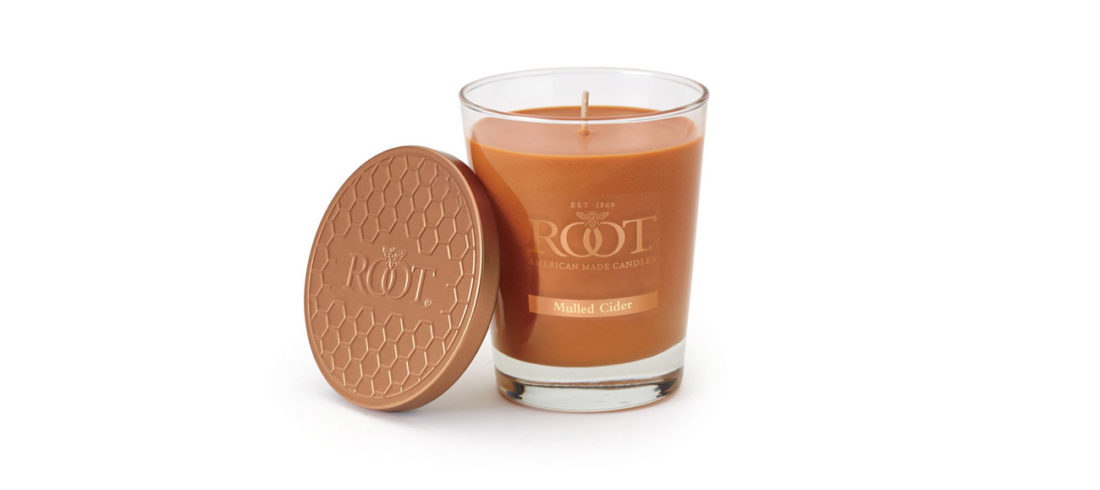 This candle from Jerry's is sure to bring joy and light to any gathering or room, and the mulled cider scent is perfect for the season. $29.97. Jerry's, 2600 Hwy. 99, 541/689-1911, betterheadforjerrys.com
Gifts for the Kids!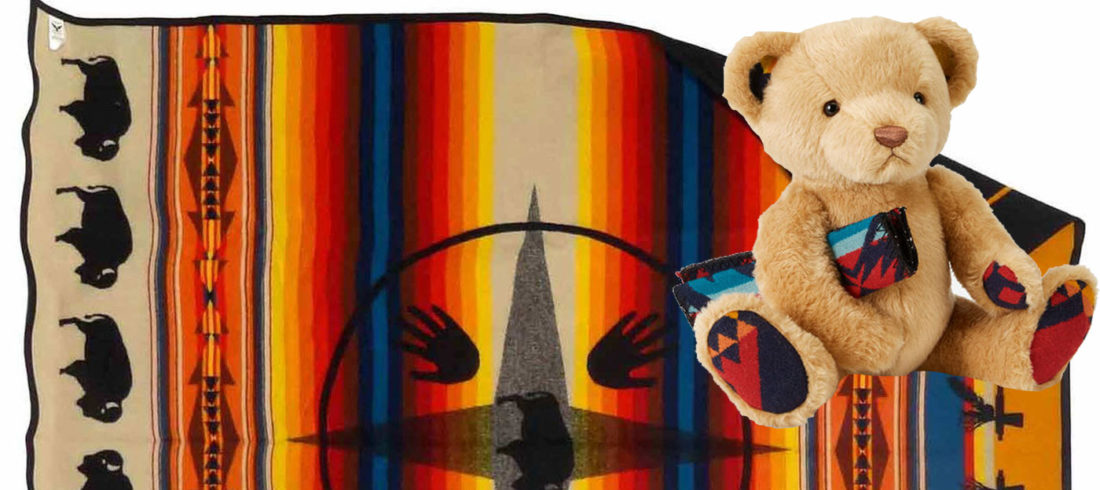 Cuddle up with Clarence the Bear and this cozy blanket from Pendleton. They're sure to warm you inside and out. Bear: $39.5; Blanket: $59.50. Pendleton, 248 E 5th Ave., Ste. 14, 541/344-1248, pendelton-usa.com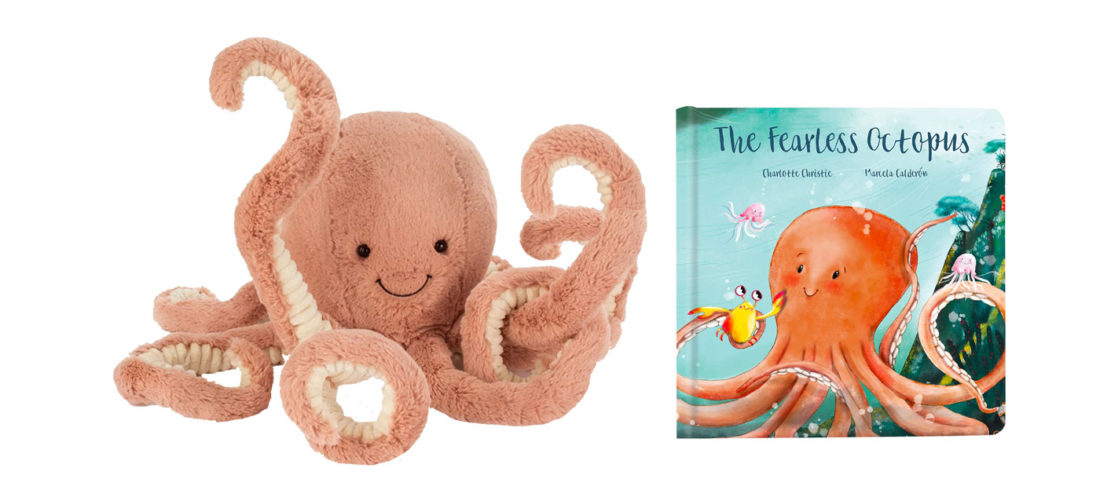 This large and very soft octopus, with lightly weighted tentacles pairs perfectly with the book The Fearless Octopus. It's a good match for cuddly story time. Octopus stuffed animal: $89.99; Book: $15. Elephant's Trunk, 296 E 5th Ave., 541/342-8548, e-trunk.com

Build a skateboard with help from the folks at Tactics Board Shop. Customize the look and needs with their wide assortment of bearings, mounting hardware, bushings, wheels, and decks for the skater in your life. $136.70 for all pieces. Tactics Board Shop, 375 W 4th Ave., 541/349-0087, tactics.com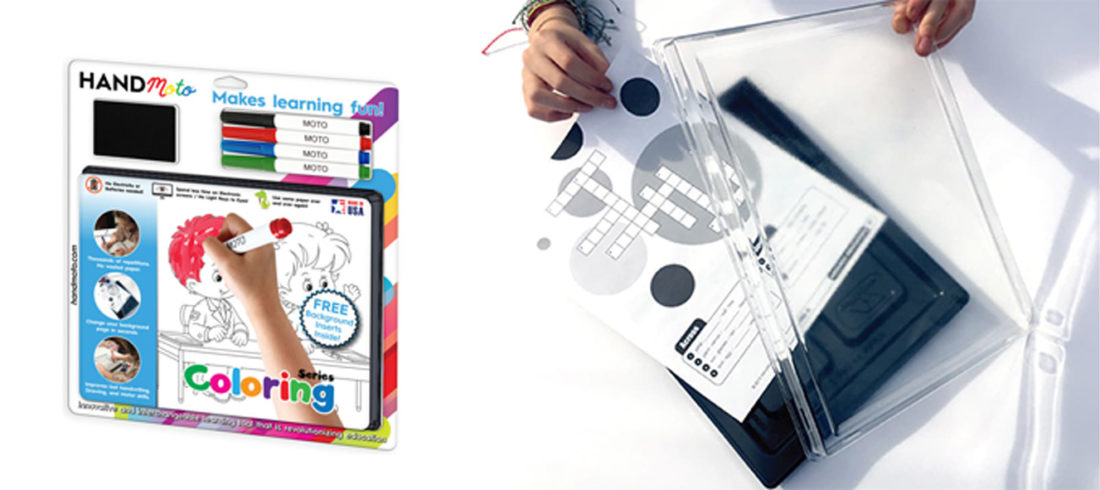 These portable, background-interchangeable, dry erase boards are perfect for traveling with little ones. It comes with 10 different images that can be colored in infinitely different ways. $18.95. Made in Oregon, 296 E 5th Ave., Ste. 119, 541/393-6891, madeinoregon.com