Capturing the views of the rolling hills and wide sky was a priority for Rainbow Valley Design and Construction when designing and building the Biederman-James home, which sits outside the small town of Elkton.
"Our clients had purchased their dream property years before, with the plan to retire there," says Rainbow Valley's Scott Felsher, the project's lead designer. "They wanted their home to take advantage of the stellar views."
This was definitely achieved. Nearly every room of the 2,795-square-foot home invites in the peaceful beauty of its surrounding 40 acres of gorgeous landscape. The three-bedroom, three-bath, newly built home needed to incorporate the picture-window views throughout while reflecting a character of its own. The master bedroom, facing a quiet slice of meadow, includes a small sitting deck–just the right size and place for the owners to enjoy their morning coffee.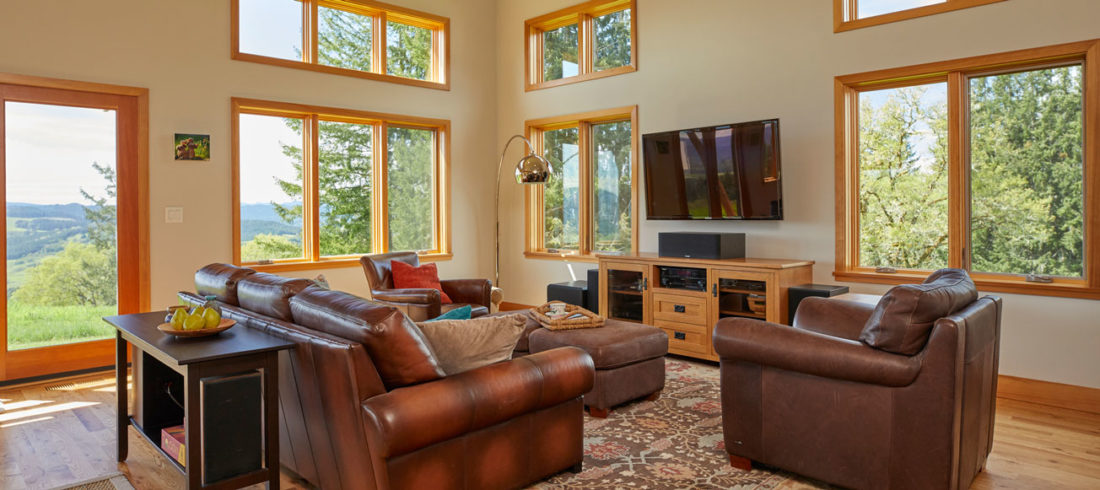 The home also includes a music room, as well as a room for the pool table. The roof over the garage was strategically built to power a solar array and allow for future solar panel expansion over the living room. Solar panels are a great way to offset energy costs, reduce the environmental impact of your home and provide a host of other benefits, such as supporting local businesses and contributing to energy independence.
What sets Rainbow Valley apart from other home design and builders is the firm's commitment to making clients an integral part of the entire process–from sitting down to discuss home dreams to understanding what's happening at any given moment of the process.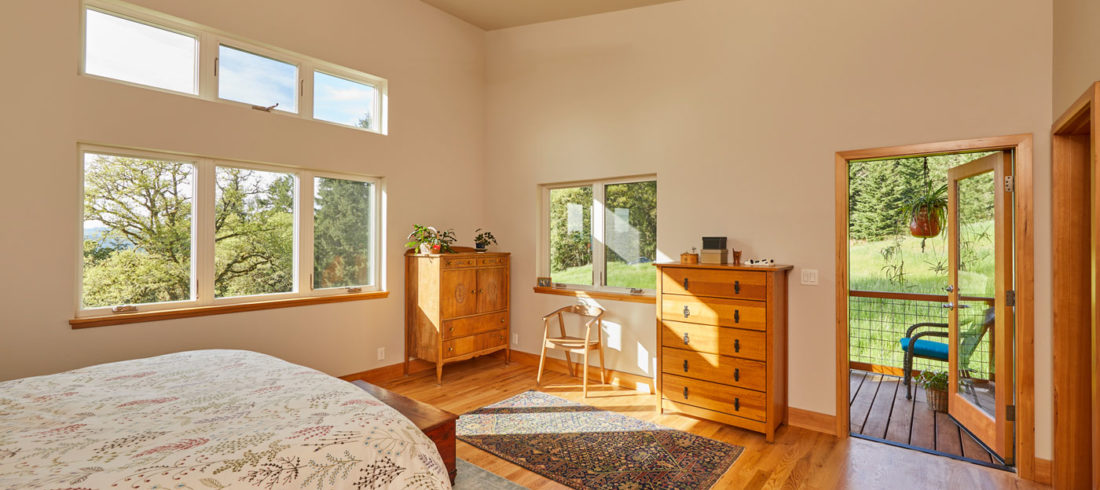 "We want each of our clients to be a part of the design team," Felsher says. "We want them feel connected to their project every step of the way. This project helped our clients feel connected to their new space, too, both inside and outside of their home."
Rainbow Valley Design and Construction,  785 Grant St, Eugene, OR 97402, 541/342-4871, rainbowvalleyinc.com