Here in the Pacific Northwest, mushrooms have long been an integral part of regional cuisine. But mushrooms, and other adaptogenic herbs and roots, also have a long history of medicinal and therapeutic benefits, far beyond the realm of flavor.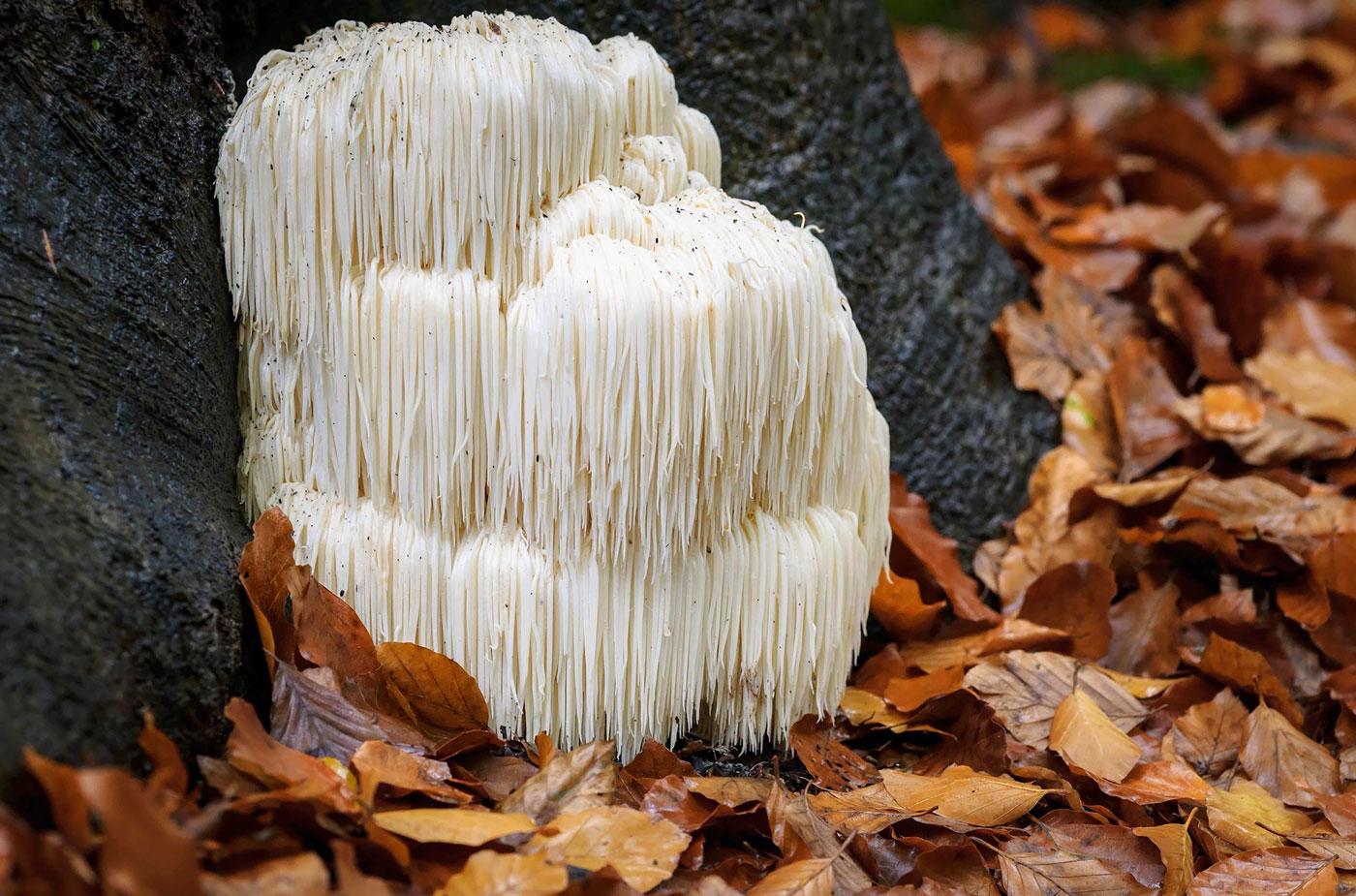 "Mushrooms are very often edible and delicious, meaty and chewy," says Owen Rice, owner of MycoLogical, a local wholesaler of fresh and dried mushrooms since 1995. "But some of them also have crossover benefits to our bodies beyond the obvious low-fat, low-calorie nutritional benefits." 
Some of the more widely available and well-known types of fruiting mushrooms include shiitake and maitake (hen-of-the-woods), both of which boast immune-boosting properties and white blood cell generation. "In Japanese culture, these mushrooms are very much a part of cancer research and treatment," says Rice, though in the United States they are not yet viewed with the same universal acceptance of efficacy. Local experts and businesses focused on adaptogenic wellness products are working to promote mushrooms and make them more accessible. 
Geoff Ostrove, co-owner and founder of Hyphae Wellness, aims to foster what he calls "a functional mushroom industry." According to Ostrove, "the growing body of research demonstrates the therapeutic and functional utility of these mushrooms." He and his business partner, Nick Cuifo, founded Hyphae in early 2020, drawing on their mutual background in cannabis, politics, and public policy. After their years of personal experience and exploration with mushrooms, Hyphae was born to "provide a functional dose" of adaptogens, which help the body adapt to stress and provide other normalizing benefits. 
Right now, Hyphae is focused on reishi and lion's mane mushrooms, formulated into tinctures and fruit gummies that are "approachable, accessible, and impactful," says Ostrove. "We're looking at those two mushrooms for 'shoulders up,' and 'shoulders down' benefits." Lion's mane promotes blood flow to the brain, stimulates nerve growth, and exhibits a wide range of neuroprotective benefits that can alleviate stress and help with focus and mental clarity, he explains. Reishi, on the other hand, is known more for its immune-boosting and anti-inflammatory benefits, so the product line aligns with support for both the body and the mind. 
Bashira Muhammad, owner and founder of Zoom Out Mycology, says mushrooms have a strong connection to each other and can affect individuals differently. "Mushrooms help us in a wide range of ways and can provide a balancing act for holistic health by interacting with an entire personal ecosystem to support and stimulate the mind, body, energy, and intellectual capability," she says. Muhammad's mushroom tea company recently relocated from Central Point in southern Oregon to a new facility in Springfield. When she began, she was formulating tea blends with reishi, cordyceps, maitake, and other mushrooms on a tin-by-tin production level, but over the past few years demand for her teas increased to the point where she is blending batches hundreds at a time — still a small business, but one with plans for growth. Each of her teas is blended with specifically complimentary fruits, herbs, and flowers to enhance and support the mushrooms. Reishi and hibiscus, for example, both promote heart health. Cordyceps and turmeric together enhance blood flow.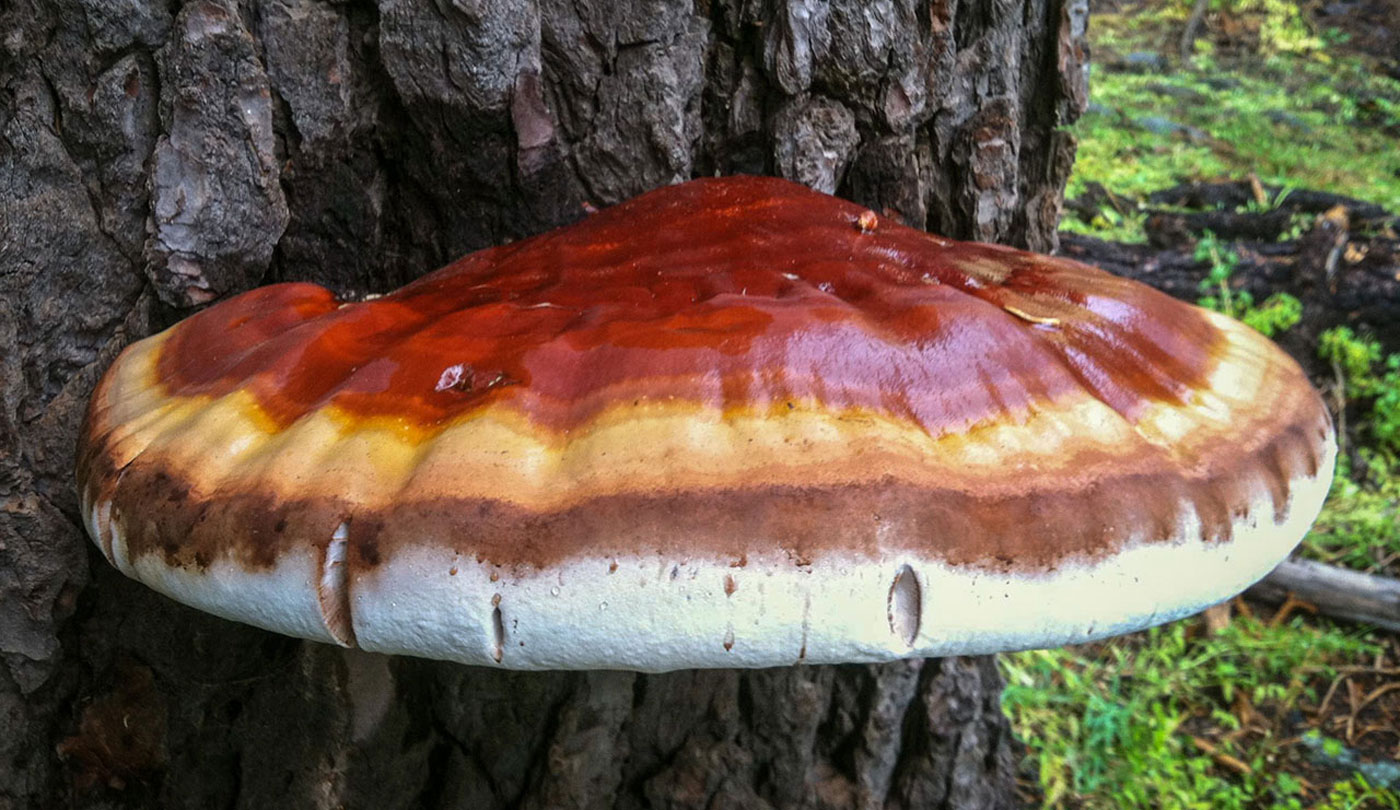 Muhammad spent years studying applied mycology and growing different mushrooms on the East Coast, in the Midwest, and the Pacific Northwest. Her next endeavors with Zoom Out include actively rebuilding a fungal lab for research and production as well as creating a fruiting chamber for growing culinary and medicinal mushrooms that will be available at Eugene's Tuesday and Saturday Farmers Markets. "Our mission is driving sustainability with fungi," she says, and mushrooms, it seems, can help do so.