Whether you dwell in a city apartment or a country cabin, nature is right at your fingertips, just waiting to be analyzed, explored, and, more importantly, enjoyed to the fullest. That belief is exactly why two local nature lovers took it upon themselves to create an innovative school designed precisely to connect people with—what else?—nature.
It was five years ago that Eugene residents Rees Maxwell and Matt Bradley established Whole Earth Nature School for the sole purpose of helping children and adults alike discover their personal relationship with the outdoors. This is accomplished through a wide variety of year-round camps and after-school programs (all in the Eugene/Springfield area) that focus on what the founders call "environmental immersion."
Maxwell, an open air enthusiast who completed a year-long program through the Wilderness Awareness School in Washington State, says that this type of immersion allows participants to foster a hands-on connection to the outdoors. Not only through sight, but also sounds, smells, and even tastes. And nobody minds getting a little dirty.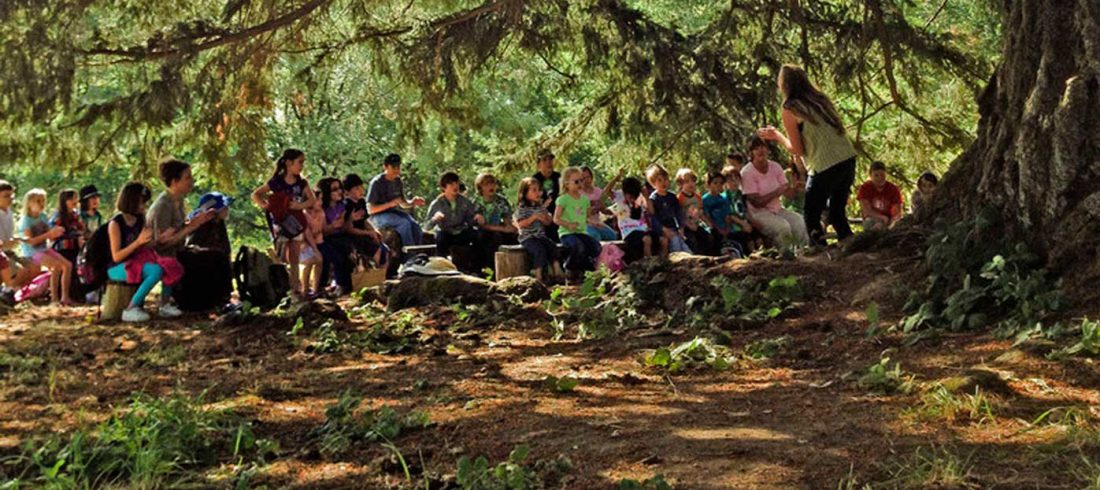 "Nature is always exciting and always new," Maxwell says, stressing that you don't need to drive long distances to enjoy the area's abundant plant life and little critters. "We often think we have to 'go out' to visit nature, but nature is all around us; we are nature."
Bradley, a University of Oregon graduate with extensive hiking, backpacking, and survival training experience, agrees wholeheartedly. "What we're trying to do is create that deep part of your life—that connection to nature," he says. "We truly believe that when human beings have that direct connection with nature, they are happier and less stressed, and are more likely to make decisions that preserve the earth."
When it comes to teaching kids about the outdoors, Bradley asserts, it's important to approach the students at their level. "We often treat camp like a video game, creating themes that hook into kids' natural passions such as hiding and exploring," he says. "Earth Ninja is a very popular camp."
Maxwell and Bradley say an important aspect of Whole Earth Nature School is that it provides learning opportunities for people of all ages. Younger children can partake in the Coyote Kids! Program, which teaches awareness and self-sufficiency skills, while teenagers can enjoy overnight outings with the Big Bear Village program. There are even programs for home-schooled students. Additionally, adults are encouraged to broaden their horizons through various workshops and classes.
Youngsters are offered a more play-based educational experience, while older participants are given opportunities to develop such skills as tracking, archery, and identifying medicinal plants.
"There are so many things to do outside and so many things to focus on," Maxwell says. "What's really thrilling is seeing a kid light up at a new experience. Kids really get excited about a plant or a slug, and that excitement comes out in such an unexpected way and it's so authentic… They show me how to see things in a new way as well."
Bradley nods and explains that Whole Earth (which works with eight area schools) is open to anyone interested in nature, regardless of their knowledge of the outdoors. "We try to take everyone to the edge of their awareness and their experience and then we begin to expand those edges," he says.
In conclusion, Bradley notes that he and Maxwell view themselves as custodians of sorts. "We are part of that cycle, and by understanding nature and our role in it, we can all become caretakers," he says.
Presently, Whole Earth Nature School is gearing up for its many spring and summer camps in the area. For a full list of 2014 camps and programs, as well as costs, check out the school's website at wholeearthnatureschool.com. The school can also be reached by calling 541/937-5437.