Oregon2022 is nearly here! The World Athletics Championships are coming to the United States for the first time ever. The event officially starts on July 15, but you may have already noticed changes around town. There are new murals, roads are blocked off, and restaurants all over are beefing up their staff for an expected influx. This 10-day competition runs from July 15 through July 24 and is expected to bring in more than 2,000 athletes, 3,000 members of the global news media, and tens of thousands of visitors to Eugene and Springfield.
The event will bring  the best track and field athletes in the world to the best track in the country: Hayward Field at the University of Oregon. It will be a wild ride that will bring an unprecedented number of people here. If you live here and want to minimize disruptions, we have a few tips for you. If you live here and want to partake in the fun, we have some tips for that too! And if you're not from here but are visiting, we welcome you and hope that you enjoy the hospitality of our area while you are here.
Take It Easy
We recommend that you download the official WCH Oregon22 app (here) for the most up-to-date information. We suggest that if you ware going to the venue, that you try to find other ways of getting there than by car. Get dropped off, walk, ride the bus, or bike, and you'll have a lot less traffic headaches. Eugene has a bike share system that is easy to set up and use. The marathon, as well as other events, will impact traffic. The Oregon22 website has created a tab of road information that you should check out.
Watch It
If you're not attending, or you don't have tickets to everything you want to see, watch the action on NBC. We have a detailed NBC schedule.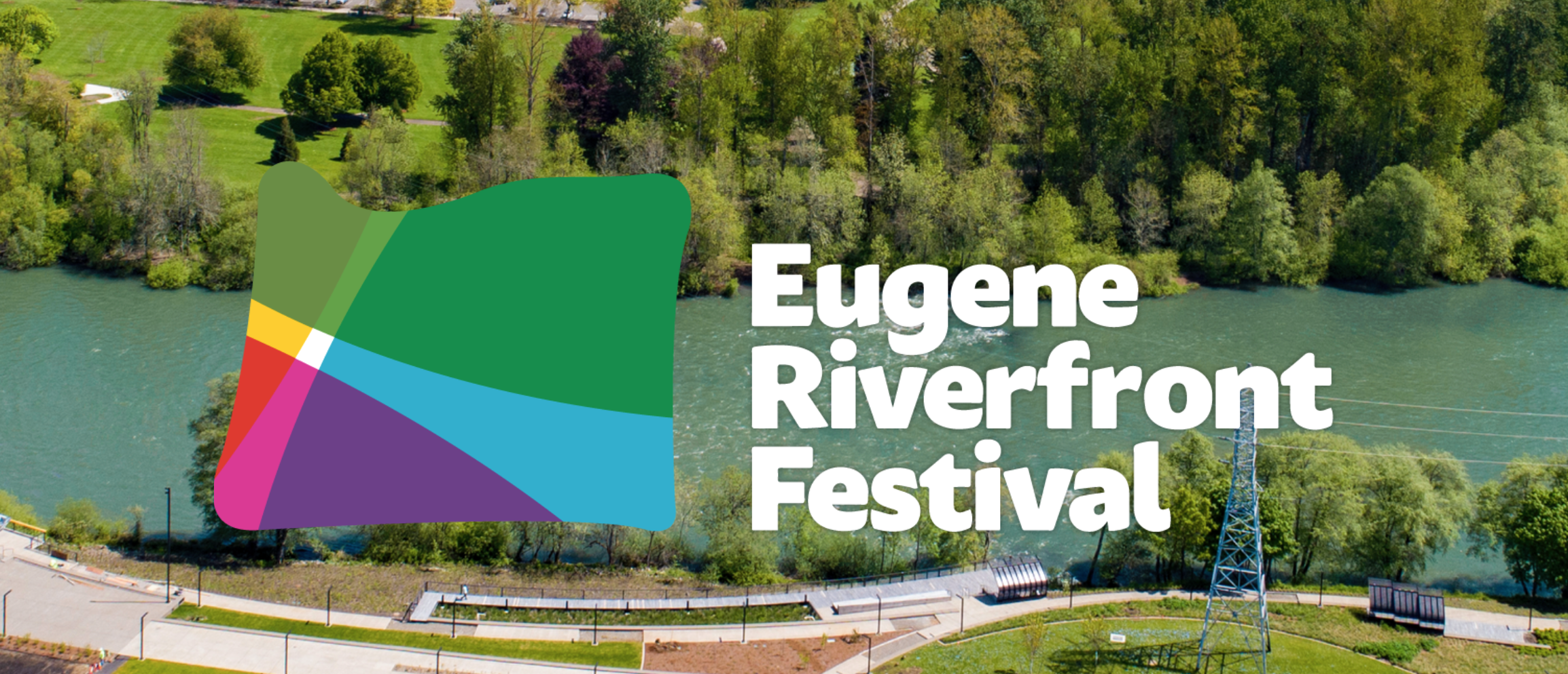 Make the Most of the Fun
The city of Eugene has created a Riverfront Festival with a lot of goings-on during the duration of the event. The Riverfront Festival takes place in Eugene's new Downtown Riverfront Park! And it's free! There you will find food, music and other entertainment, art, a livestream of WCH Oregon22 events, and more. Visit the festival from July 15 through the 24th at these hours:
Friday 15 – Sunday 17,

12-10pm

Monday 18 – Thursday 21, 4-10pm
Friday 22 – Sunday 24, 12-10pm
Kids Zone activities close at 8pm daily. Visit EugeneRiverfrontFestival.com for complete entertainment schedules each day. We always get excited about food! If you want to try a variety of food carts, here's what you'll find:
Hayward's Kitchen
Delicias Tiki Tiki
Grassy Cow
Aida Food
Justice Shave Ice
The Mac
Bali Kitchen
Za Cart Pizza
Makeda Cuisine
Black Market BBQ
Red 5 Hot Dogs
Vanilla Jill's & Elegant Elephant
Our friends at Ninkasi will have a beer garden set up for cold beer, cocktails, cider, and wine refreshments. There will be an artisan marketplace featuring many local brands from handmade chocolates (David Bacco Chocolatier) to Will Leather Goods to jewelry, pottery, and eco-friendly handmade good, and much more. The vendors change so stop by more than once. One set of vendors will be on hand July 15 through 19, with a different from July 20 through 25.