The buzz in the room was palpable—30 students tinkering, creating, programming, and learning about technology. They were part of SparkLab's first camp, an invention lab where students were tasked to invent a new technology following an air quality theme, mentored by local industry professionals. Students and mentors represent underserved communities in tech fields, such as BIPOC and female-identifying people.
SparkLab is a new space supporting Connected Lane County, which works to create opportunities to increase students' connections to the outside world to bring more interest in existing and future technologies and industries. They partner with school districts, public higher learning institutions, workforce boards, industry innovators, and early childhood organizations. At the Invention Lab, the students and mentors were paid for their experience, eliminating having to choose between a summer job and this learning experience. As such, they were expected to (and did) treat this experience as a professional work experience.
SparkLab is the most recent addition, setting up in a central location in downtown Eugene to foster learning, access, and community. Students can use and learn about a wide variety of tools and equipment to inspire interest and future career opportunities, the community can use the large meeting space for get-togethers, and teachers can learn through professional development workshops.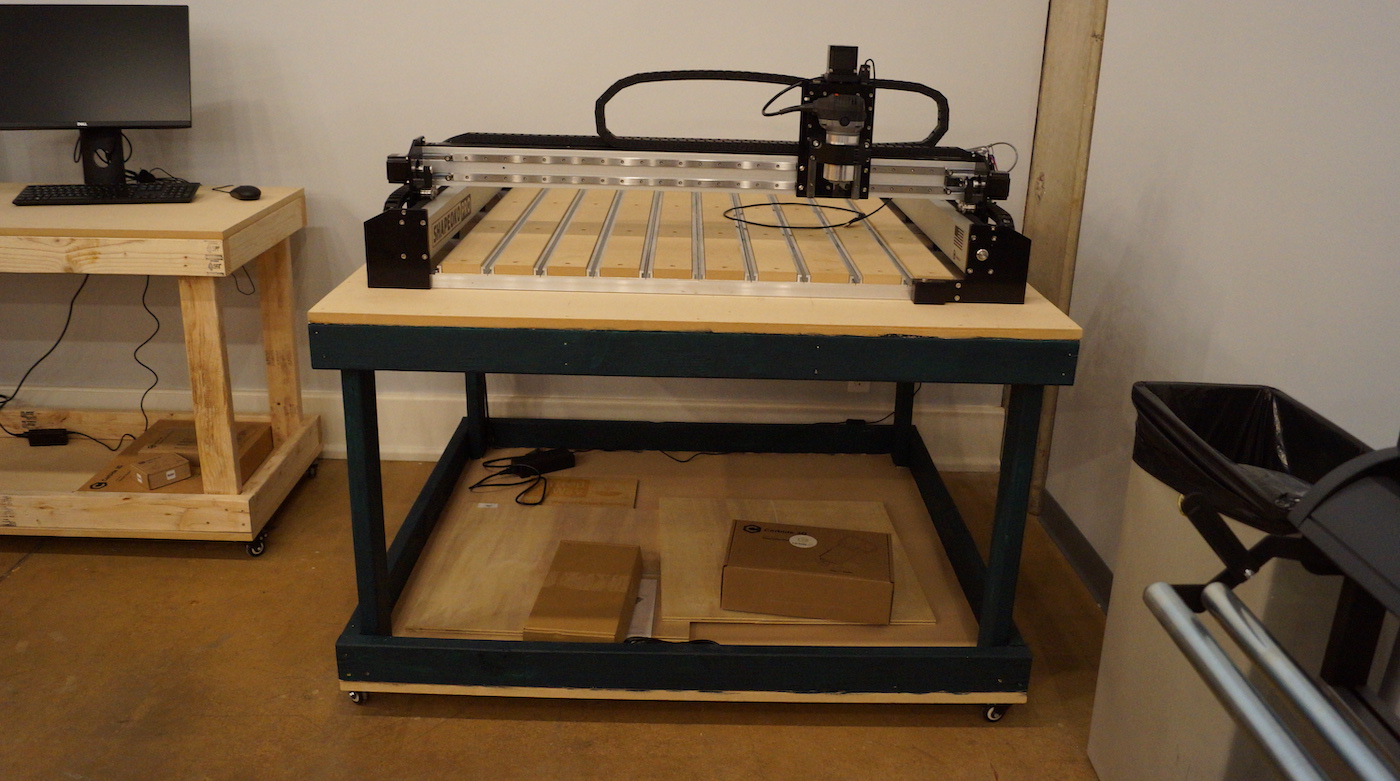 The space is a maker's dream, stocked with equipment and tools to build, create, and invent: a CNC router, laser cutter, CAD/CAM drafting, 3D printers, screenprinting, micro-controllers, digital arts tools, traditional arts tools, a CNC mill, textiles, and a vinyl cutter are among the offerings, with more to come.
In all things, student creativity and learning come first, even in the creation of the space. The picnic tables out front were built by a high school senior in partnership with Essex General Construction. The mural in the lobby was designed and painted by a former Elevate participant, and the name and color scheme itself were nominated by a group of freshman from South Eugene High School.
On our first visit to SparkLab's first camp, the students were scattered, some in groups, some programming, some building a cardboard prototype of their invention, and some putting 3D printers to bring their invention to fruition—all focused on inventing a way for people to toxic air quality changes after learning how to use the tools and technologies.
Last Thursday, the students presented their designs. There was the Canary, a bird-shaped CO2 detector based on the idea of the canary in the mine, or the robot, akin to the automated vacuums scurrying around our homes and offices, that roamed your rooms and would alert you to changes in air quality. Watches, necklaces, home décor—all with the goal to alert the user to air quality changes and nearing toxic levels, impressive for only a month of instruction and development.
The rest of the summer, there are two more camps, as well as WIOA Wonder Wednesdays, expecting to serve nearly 300 students in total in their first few months of opening.
To learn more about SparkLab and how to get involved, visit connectedlane.org/sparklab