Especially recently, picking up takeout meals from our favorite restaurants and bringing them home to enjoy them from the comfort of our own dining room or couch is a time-honored tradition. While one of the advantages to ordering dinner is that each member of your family can choice their own meal, it's hard to top the joys of a shared meal. A few local restaurants have answered the call, offering family-style meals for those evenings when someone else choosing what you'll eat is the best decision.
Provisions Market Hall
Provisions Market Hall at 5th Street Market, in addition to offering the ability to order in advance and pick up their usual sandwiches and salads, breads, pastries, pizzas, and coffee, is now selling Dinner Boxes. These fully prepared, gourmet dinners feature delicious daily-changing entries, like seared tuna, BBQ brisket and cowboy caviar, or a veggie pasta bake, with perfectly paired sides and the option to add bread, dessert, or wine to your order with enough food to serve two or four. Order before noon for same-day pick up.
Provisions Market Hall | 296 E 5th Ave. | 541/743-0660
Lion & Owl
Spend the evening with your special someone, sharing one of Lion & Owl's Date Night-In meals. These meals include an appetizer, a delicious entrée like seared scallops with golden plum, and sides and a bottle of wine to match. They've also recently done holiday-specific meals, like their recent 4th of July Backyard BBQ, which came with burgers, hot dogs, and four different salads. Order by Thursday for pick up or delivery on either Friday or Saturday and keep any eye out for their special offerings.
Lion & Owl | 60 E 11th Ave. | 541/606-0626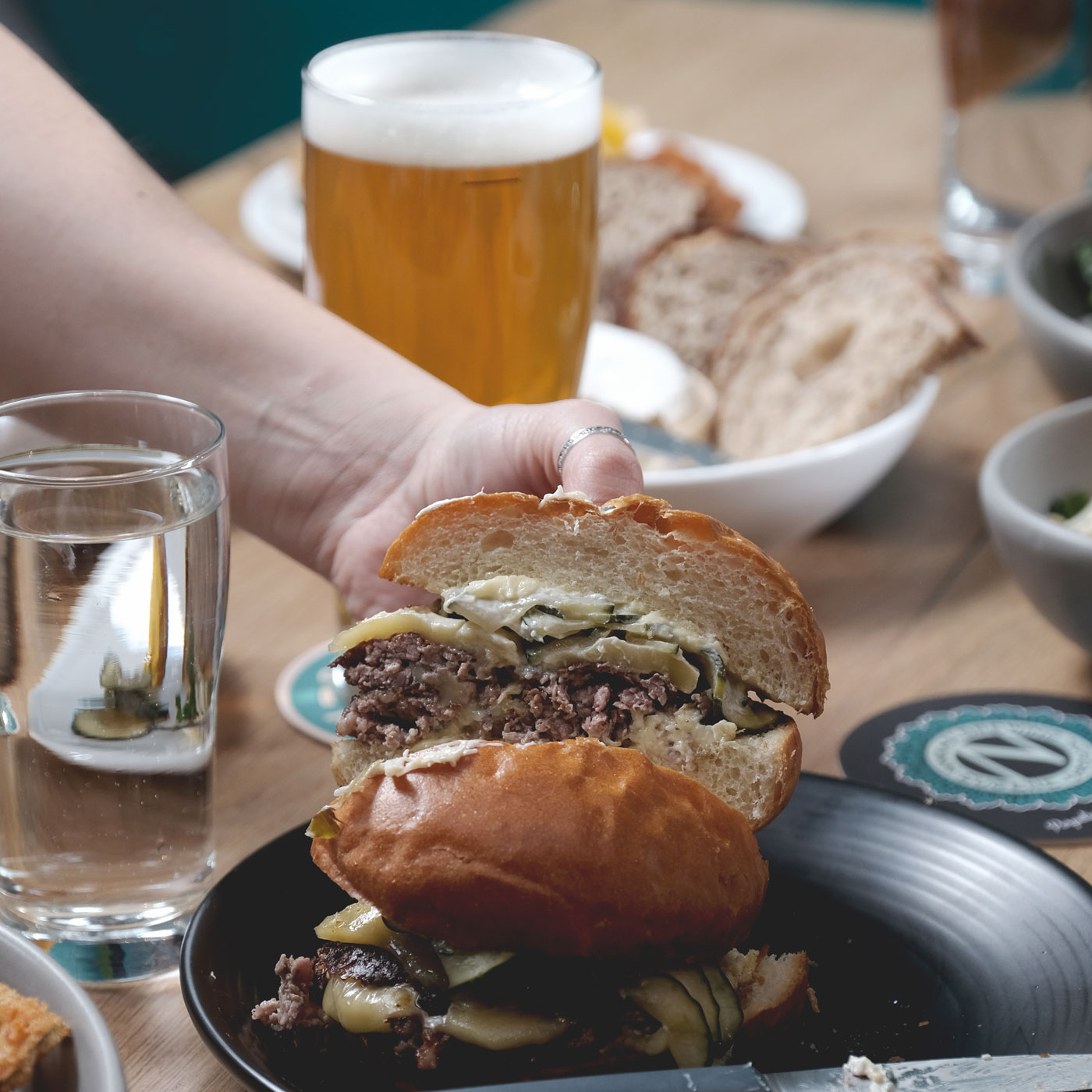 Ninkasi Better Living Room
Join the Ninkasi Dinner Club for an all-encompassing meal that even includes a paired playlist from the House of Records. Listen to the playlist while you cook this scrumptious meal yourself with their carefully picked ingredients for that fully homemade feel. Past entrees have included braised lemon chicken, a spring cottage pie, and hot links with pastrami baked beans. Each dinner comes with a Ninkasi beer and two glasses, and serves four to six people. The meal changes every Monday and dinners are available until they sell out. Pre-order the weekend prior to reserve yours.
Ninkasi Better Living Room | 155 Blair Blvd. | 541/735-9500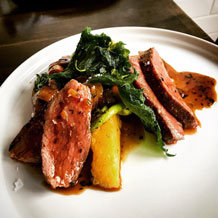 Bar Purlieu
French-inspired Bar Purlieu offers a different family meal for each weekend night to keep your Friday, Saturday, and Sunday evenings focused on things other than dinner. This week, Friday's entrée is sea bass, get half of a roasted chicken on Saturday, and celebrate the dawn of a new week with a steak filet, but check their website for their ever-evolving offerings. Each meal comes with a unique set of sides. Other additions, like a mushroom tart or a sweet blueberry clafoutis can also be added to your meal.
Bar Purlieu | 1530 Willamette St. | 458/201-7044