Moms can be notoriously hard to shop for. You want to give them the best because they deserve it, but they're often not forthcoming with what they want and sometimes flowers and a card just won't suffice. Celebrate the mom or mom figure in your life with one of these great gifts, tailored to their personality.
For the garden mom
Fill a hanging basket with mom's favorite flowers. Currently blooming: bellis (English daisies), poppies, bellflowers, peonies, and foxglove. Check out local plant purveyors like Down to Earth or Gray's Garden Center.
Down to Earth Home and Garden | 532 Olive St. | 541/342-6820 | downtoeartheugene.com
Gray's Garden Center | 737 W 6thAve. | 541/345-1569
For the selfless mom
Some moms just give and give without taking time or anything else for themselves. Give the gift of self-care (and force her to accept it) with a basket dedicated to feeling good. We recommend filling it with the following:
Anjou Pear Botanica Candle | $34 | Outdoor Elements | 305 Oakway Rd. | 541/505-9373 | outdoorelementseugene.com
Aveda Hand Relief Crème | $24 | Gervais Salon and Spa | 248 E 5thAve. | 541/334-6533 | gervaiseugene.com
Ceramic essential oil diffuser and Classic Essential Oil Kit | Diffuser: $17.50, kit: $36.25 | Mountain Rose Herbs | 152 W 5thAve. #3 | mountainroseherbs.com
Signature Truffle Collection: Dark Assortment | $21.95 | Euphoria Chocolate Company | 946 Willamette | 458/201-8750 | euphoriachocolate.com
For the foodie mom
Treat the mom who loves to cook to fancy versions of the ingredients she uses every day. Gift infused oils, specialty meats and cheeses, or even just a nice bottle of wine.
Provisions Market Hall | 296 E 5thAve. | 541/743-0660 | provisionsmarkethall.com
Sundance Wine Cellars | 2441 Hilyard St. | 541/687-9463 | orwines.com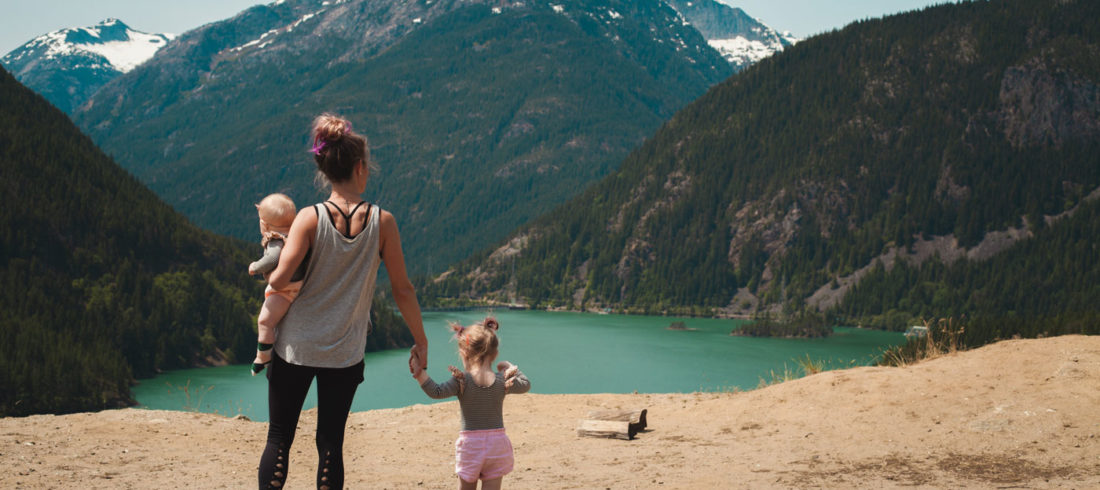 For the outdoor mom
Make sure mom is outfitted with all the gear she needs for her summer adventures. This River Rucksack bag from Will Leather is the perfect carrier for all she'll need on the trail. Stock her bag with Grizzlies' Organic OregonTrail Mix.
River Rucksack, Purple | $117 | Will Leather Goods | 296 E 5thAve. | 541/246-8650 | willleathergoods.com
Organic Oregon Trail Mix | Grizzlies Brand | 1061 W 2ndAve. | 541/747-5067 | grizzliesbrand.com
For the sentimental mom
While a throwback to the day when you were making gifts for mom in elementary school might pull at her heartstrings, a macaroni picture is probably not the best gift for mom now. Instead, get your sentimental mom a photo of you and her, or of a place that is special to both of you, with professional framing and matting.
Vistra Framing | 411 W 4thAve. #1 | 541/343-2353 | vistraframing.com