Amere 50 miles up the road from Eugene, Corvallis has a growing nightlife and entertainment scene. With their many breweries, our neighbors to the north have certainly cultivated a libation destination well worth the visit.
A strong contributor to the craft-beverage phenomenon that has made Oregon a haven for connoisseurs of fine wine, beer, and spirits, Corvallis boasts some of the best watering holes the Pacific Northwest has to offer. We've put together a rundown of where to go if you're looking to visit top-notch tasting rooms or spend a night out on the town.
Nectar Creek Mead
33848 SE Eastgate Circle
Tasting Room Hours: Thurs-Sat, 12 pm-5 pm
Founded by two local brothers, Philip and Nick Lorenz, Nectar Creek Mead has been pumping out hand-crafted mead from raw honey since 2012. Sourcing their product directly from sustainable beekeepers in the surrounding countryside, this homegrown gem boasts award-winning mead in a diverse variety.
From Sting, their ginger-infused mead, to Cluster, their cranberry and strawberry session mead, the Nectar Creek tasting room is full of unique opportunities to get acquainted with this age-old beverage. This is definitely a place you want to make the time to visit if you're in town and looking to treat your taste buds.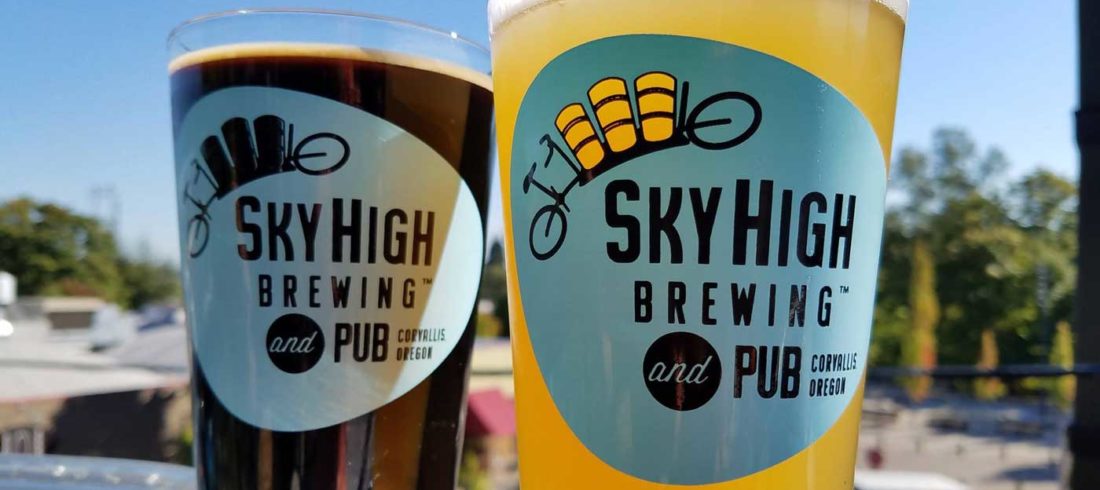 Sky High Brewing
160 NW Jackson Ave.
Hours: Mon-Wed, 11 am-10 pm; Thurs, 11 am-11 pm; Fri-Sat, 11 am-midnight; Sun, 11 am-10 pm
For a bite to eat and to sample some of the best beer that the region has to offer, seek out Sky High Brewing. Opened in 2012 by diehard Beavers fans Scott McFarland, Mark O'Brien, and Brian Boree, with brewmaster Laurence Livingston at the helm, Sky High combines strong drink and a true-blue Pacific Northwest attitude to unite folks from all over. Boasting up to 13 world-class brews on tap, rooftop seating, and a full kitchen, you can catch a beautiful sunset (weather permitting) while sipping on some of Oregon's finest beers. Make sure to enjoy the food selection off their incredible menu and don't miss a chance to try out the Barrel Aged Sour Kiwi Surprise or their Freewheel IPA.
Block 15 Brewing Company
Restaurant and Brewery
300 SW Jefferson Ave.
Sun-Thurs, 11 am-11 pm; Fri-Sat, 11 am-1 am
Brewery and Tap Room:
3415 SW Deschutes St.
Mon-Thurs, 3 pm-9 pm; Fri-Sat, 11:30 am-10 pm; Sun, 11:30 am-9 pm
Block 15 Brewing Company helped put Corvallis on the map as a significant contributor to the smorgasbord of craft beer we Oregonians are privileged to partake of. Beers like The Dark Omen, a sour dark ale with hints of dark chocolate, vanilla, oak, and plums; and Hypnosis, a barley wine matured in cognac barrels, come from Block 15's impressively deep catalog.
Expanding from their original 7-barrel brewery in downtown to a 20-barrel production brewery house in south Corvallis, Block 15 now has two brewing facilities, both of which have areas to sit and sip.
For a meal with your beer of choice, the restaurant and brewery on Jefferson Avenue is where you'll want to be. But if you prefer to pick from a rotating tap list of beers being brewed just a few feet away from you while you nosh a small snack, the taproom attached to their larger production facility on Deschutes Street is your target.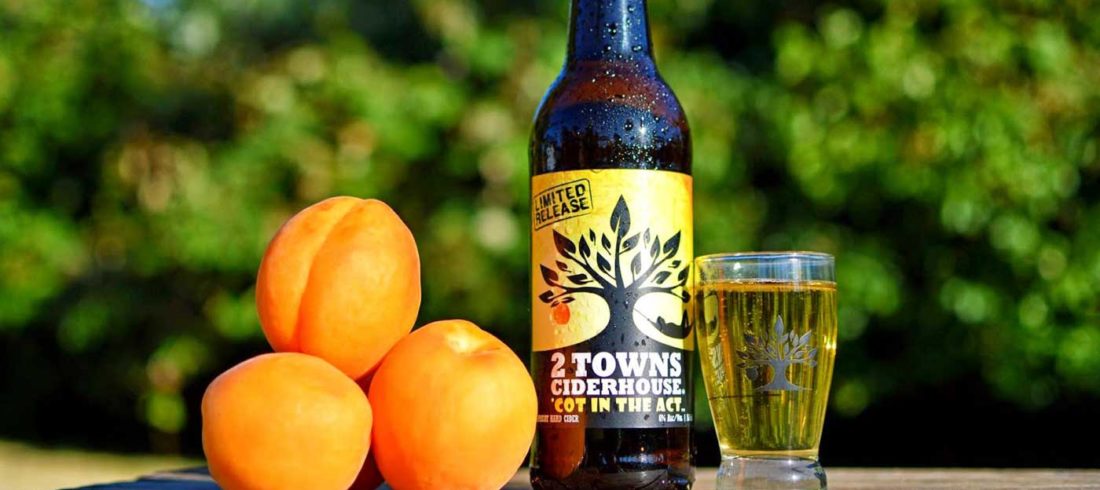 2 Towns Ciderhouse
33930 SE Eastgate Circle, Ste. E
Hours: Sun-Wed, 12-7 pm; Thurs-Sat, 12-9 pm
If your taste buds crave more of an apple flavor without any hops, 2 Towns Ciderhouse is the answer. This cider-brewery was started in 2010 by two long-time friends Lee Larsen and Aaron Sarnoff-Wood and has come a long way from brewing in a basement with flavors inspired by their European travels. Their mission is "bringing cider back to the people," a mission they've achieved with their many different taste options and distribution opportunities.
A stop by their taproom will give you access to 14 rotating taps with taproom-exclusive brews, a full snack menu, and games. It's also easy to go mobile with their option for cans, bottles, or growler fills of your favorites. We recommend their classic Bright Cider, made from Newtown Pippin apples or their Bad Apple Cider, which is brewed with meadowfoam honey and contains 10.5% ABV. Around this time of year, check out their seasonal Nice & Naughty cider, which contains tastes of cinnamon, nutmeg, clove, and honey. Beyond those, they have even more option to fit any taste craving.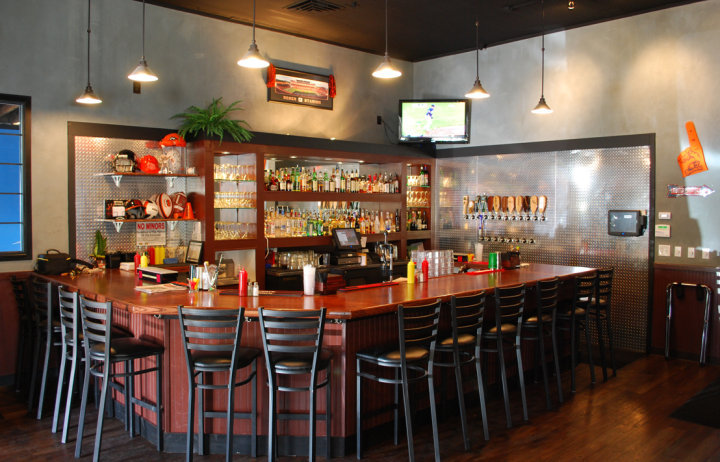 Flat Tail Brewing
202 SW 1st St.
Mon-Thurs, 11 am-11 pm; Fri-Sat, 11 am-1 am; Sun, 10 am-11 pm
Standing tall as one of the breweries making Corvallis a beer-lover's destination of choice, Flat Tail is a brewhouse about as homespun and hardworking as they come. The brewery is owned and operated by two charismatic brewmasters: Dave Marliave, who inherited his passion for brewing from his mother, and Walden Burt, who rose from the ranks of line cook to brewery intern to finally, lead brewer.
This is a sports-themed spot not far from the river with a killer menu, which includes their signature "frickles," seasoned and fried cornmeal-crusted pickle chips. On their tap list, try their award-winning Tailgater Kolsch, a pilsner brewed with German Tettnenger hops. This winter, make sure to try their seasonal 6am Stout, a hearty milk stout infused with cold coffee extract.