Dressed up or dressed down, people wander the sidewalks while cars pull into the last free streetside parking spots. Lights are on. Doors are open, ready to welcome groups of friends or co-workers, couples, or families with children.
It's just another evening in downtown Springfield. The destination for many of those folks? Between Bartolotti's Pizza Bistro and Plank Town Brewing, a black sign guides people into one of downtown's newest and most popular venues, Tavern on Main.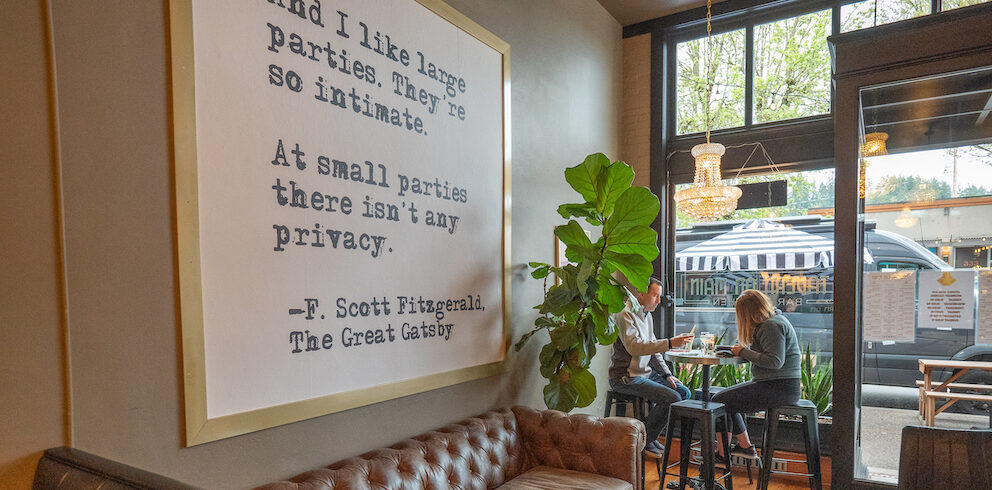 Tavern on Main opened in early 2021 with a vintage big city feel, and has managed to weather the ups and downs of pandemic shutdowns and service limitations. The up-and-coming project from seasoned B2 Bar & Grill owners Todd Wallenbeck and Andrew Deffenbacher combines artisan drinks with a menu centered around seafood.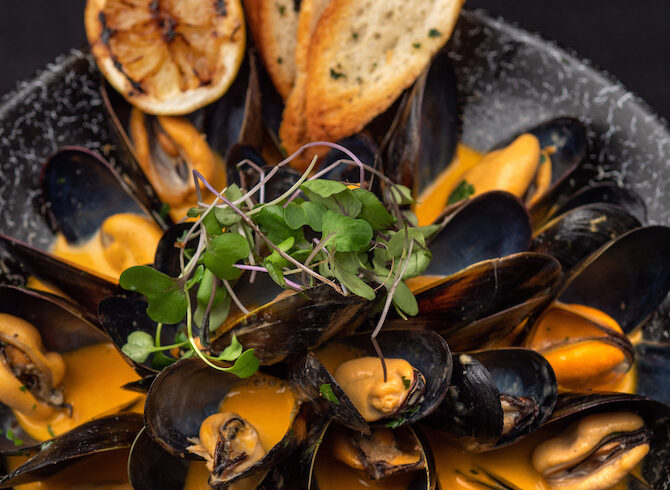 "People are excited that we're in Springfield," says Wallenbeck. "It's a vibrant community down here."
When Wallenbeck and Deffenbacher first walked into this space, they immediately knew they had found something special. The wood floors were 150 years old. High ceilings and weathered brick walls brought spaciousness and character. All this, in a building that had once been a Ford dealership.
"The dining room is where the showroom was," explains Wallenbeck. "That's where the old Fords were parked."
The refurbished space now has old photos of the dealership hanging in the back. While preserving the space's legacy and feel, Wallenbeck and Deffenbacher also wanted patrons to feel transported into a more urban environment, evoking 1920s New York City and its iconic Tavern on the Green. The result is a classy, upscale feel with a down-to-earth, let's-get-together vibe. But that first year of operation was not an easy ride.
"We opened right in the middle of the pandemic, and we were slightly nervous," says Wallenbeck. "We'd be open for a month, then shut down again. We furloughed everyone, and my GM and I ran it ourselves for a week."
Fortunately, customers continued to show how much they enjoyed Tavern on Main. "We were getting crushed with demand," says Wallenbeck, "and had to call all the staff back in."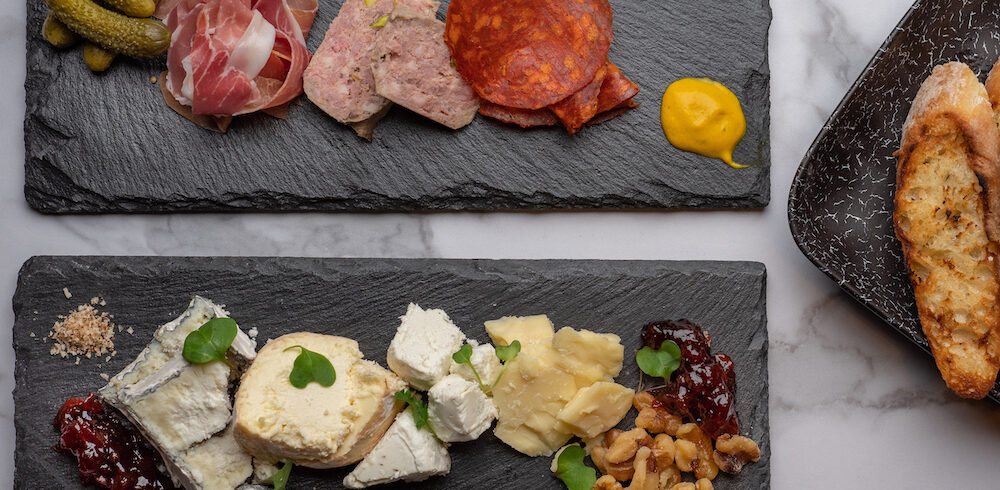 The owners wanted Tavern on Main to find its own lane in downtown Springfield. Instead of focusing on steak like George + Violet's, pizza like Bartolotti's, or a pub feel like Plank Town, Tavern on Main centers their food menu around seafood, such as Dungeness crab corn dogs, grilled octopus, and steamed mussels and frites. Rounding off the drinks menu is a robust wine and cocktail list, plus craft taps — including a regular handle from their neighbors at Plank Town.
"We took a hard look at who was down here and wanted to add to the community, not take from it," explains Wallenbeck. "When we were working on the building, we talked with other people around here, invited them to the grand opening. Now we're friends with everyone who owns other businesses around here."
That friendship shows itself in many ways. With the pandemic having local governments and private businesses trying to be nimble, adaptable, and responsive, having good neighbors has brought many benefits. Wallenbeck says the city of Springfield was easy to work with, and very supportive of the businesses that locate there. Tavern on Main and Plank Town also came to an agreement that when one of them is closed, the destination that is open can use the other's outside seating.
"We all took a pretty big hit, so we've all tried to help each other out," says Wallenbeck. "It's such a great small town feel here, and we love it."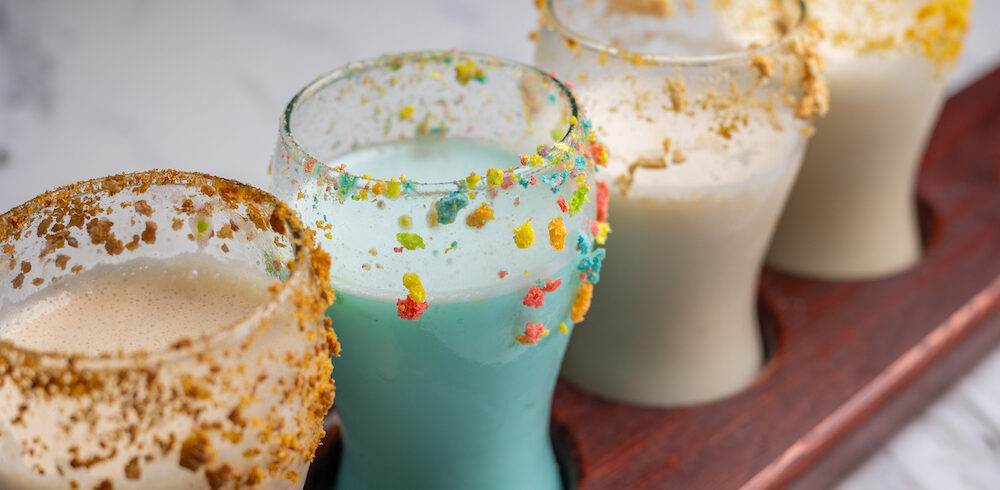 That good neighbor atmosphere is extending throughout downtown Springfield. Wallenbeck says the amount of foot traffic they get helps the area feel like an urban downtown, with people enjoying themselves and strolling from spot to spot. Tavern on Main is open for drinks, brunch, and dinner, with a vibrant happy hour and ample bar seating. And while the space has an upscale feel, there's no dress code.
"There's a misconception that people have to dress fancy to come here, but you don't," explains Wallenbeck. "I don't care if people come in wearing shorts and flip-flops."
And in they come. Fortunately, when Tavern on Main fills up, the team can suggest alternate places for people to check out that are still within walking distance. That's easy to do in a thriving downtown full of good neighbors.
"What makes a successful restaurant," says Wallenbeck, "is making it part of the community, serving the community."
Tavern on Main
338 Main St., Springfield
458/201-7936