Fannie Farmer, America's no-nonsense mother of the level measurement, wrote in 1896 that we should not be tempted to purchase fresh corn out of season. "Until native corn appears," she warned, "it is a most unsatisfactory vegetable."
Oh, Fannie, don't we know it. The ancient plant has never seen such a surge of unpopularity. American corn is under fire, vilified by environmentally acute consumers who rightfully name the GMO corn produced by our giant agricultural industry as a product that makes its way into everything from pet food to toothpaste, acetic acid to xylitol.
Local farmers, however, are fighting "Big Ag" by, among other things, diversifying. Here in the Willamette Valley, they are experimenting with smaller-scale production of many kinds of corn, including the stuff that dries well and makes wonderful meal and popcorn. At the Lane County Farmers Market on Saturday mornings, for example, Lonesome Whistle Farm provides shoppers wonderful red and yellow "Abenaki" dried corn, freshly ground into polenta, and Dakota Black popcorn, some of the best popping corn around with its pretty black centers.
And there's a growing variety of sweet and super-sweet fresh corn at the market as well, just in time for riverside camping trips and backyard grills. Just close your eyes and you see it on a platter, dripping with butter, dusted with salt, ready to eat.
With that vision in mind, perhaps it will not be surprising that summer sweet corn, or "green corn" as it was once called, rarely appears in fancy preparations in historic American cookbooks. They liked it back then as we do now: steamed on the cob and served with plenty of butter and salt. Most early American dishes focused on utilizing dried corn meal, an admittedly far less exciting staple that served to stretch budgets and calories in leaner months.
But today when we get tired of eating fresh corn on the cob, we often buy a few dozen ears to freeze for winter eating. For freezing, be sure to buy a sweet, but not super-sweet, variety as the sweetest corn will sometimes turn brown when defrosted and cooked months later. I often use Bodacious, a local bi-color corn that ripens mid-season and is widely available in the valley. Blanch the corn on the cob for 7-10 minutes before you cut off the kernels to remove enzymes that allow it to continue to ripen in the freezer.
On those corn-processing days, with such a bounteous corn glut, it's irresistible not to make a few fresh corn dishes. Knowing a few standards can make for a beautiful and welcome variation to the usual. All the better if we can use all the parts of that precious commodity: the milky inner parts of the corn that cling to the cob, the fresh husks as natural wrappers for delicate grilled fish, the cob for broth. I love making a fresh corn pudding with cream, or lightly pickled corn relish with chopped celery, cabbage, onion, and red and green peppers.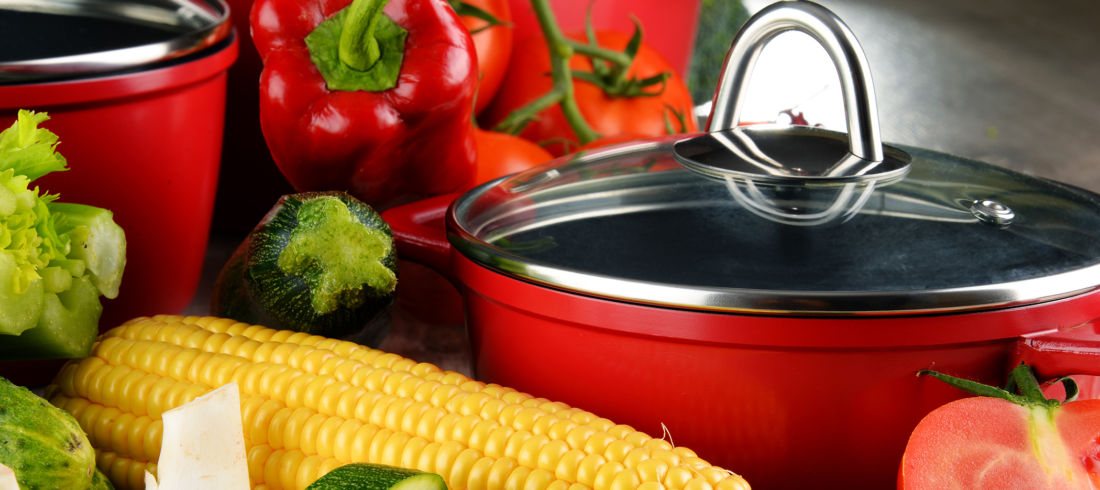 My corn game changed forever when I discovered how to recycle the corncobs from making frozen corn kernels, though. What else than broth?! The basic recipe originally comes from famed Portland chef Vitaly Paley in his The Paley's Place Cookbook. He was just as delighted as I was to find a way to create even better vegetarian soups. It's as easy as simmering the denuded corncobs for a half-hour in the salted water used to blanch the sweet corn. That's it! The broth is light and flavored with a slightly deeper, savory corn nuttiness as the corncobs release some of their own special flavor. The broth can be frozen for use later in the year, too.
With corncob broth, any summer soup can be improved. Try it instead of chicken broth in any recipe. Late in the season, I particularly like creating a wonderful, lighter version of corn and delicata squash chowder that can be pepped up with celery, poblanos, crumbled bacon, and tiny, marble-sized garden potatoes that are hard to use elsewhere. The broth can be thickened with a bit of natural potato starch and the milky inner part of the kernels.
My favorite corn broth soup relies on another leftover: grilled vegetables from the barbecue the night before (most vegetables work, since they are already pre-cooked). Simply toss the veggies in seasoned butter and arrange them in a bowl of the broth. You will soon find your own favorites. I particularly like a combination of corn, zucchini, red peppers, and green onions. I add a little corn flour to enrich and deepen the broth, and a few good shakes of wonderful, zippy Old Bay seafood seasoning. If you can't find Old Bay, a little cayenne will do. It's a perfect lunch, heartier than you might think, especially when served with thick slices of grilled bread.
Before you head off to the grill or the corn fields, I'd like to add a personal note. This is my last column for Eugene Magazine, and I wanted to say thank you to my lovely readers and a city that's been my home for almost 10 years. I have recently relocated to the beautiful southern Oregon Coast, and although I will certainly continue writing about Eugene and the Willamette Valley in the foreseeable future, most of my efforts will be directed at exploring small-town living, foraging for wild foods, and reporting on sustainable seafood and marine life in Port Orford. Please feel free to stay in touch and follow my food and travel adventures at instagram.com/jenniferburnsbright. Bon appétit!
Serves 4 as an after-barbecue lunch with thick slices of grilled, buttered bread.
3-4 cups sweet corn from the cob (6-8 cobs, depending on size)
4 cups corncob broth (see instructions below)
1 small bunch of green onions, roots removed
1 red bell pepper, seeded and cut in half
1 small, tender zucchini, quartered lengthwise
1/2 medium red onion, sliced in thick slices
1/2 jalapeño pepper (optional), chopped
1 tablespoon unsalted butter
1 tablespoon corn flour or masa harina
1 teaspoon Old Bay seasoning (or to taste)
1 tablespoon fresh parsley
salt and freshly ground pepper
To cook corn and make corncob broth, fill a stockpot large enough for the cobs about 2/3 full with water, then salt heavily. Turn heat on high, then add corn on the cob. Cover pot. When the water boils, remove corn from pot and cool cobs until you can handle.
Prepare your corn by removing the kernels from the cob with a sharp knife. Scrape the inner part of the corn kernels from the cob with the back of a spoon. Set corn aside.
Return the cobs to the broth and let simmer for 30 minutes.
If you are not using vegetables left over from the grill, char the green onions, red bell pepper, zucchini, onion, and jalapeño (if using) on the grill or on a hot stove burner. The green onions should be done very quickly, so there are only a few black grill marks.
Let the vegetables cool until easy to handle, then chop into small (corn kernel-sized) pieces.
Melt butter in a saucepan large enough for 4 cups of broth and vegetables. Stir in corn flour and Old Bay seasoning, then cook for a minute to let flavors blend. Add grilled vegetables and corn and mix well. Salt and pepper to taste.
Add broth and simmer for 5 minutes, adjust seasonings, and serve, garnished with parsley.