When Brandon Woodruff moved Manifest Beer Co. into the former downtown Eugene Starbucks location at Broadway and Willamette Street, it was about more than expanding into a bigger space.
"We have a vested interest in bettering the community," says Woodruff, who co-owns Manifest with local businessman Gary Miller, "molding downtown to become what we want it to be."
It's a formula that Woodruff has seen play out in other areas, such as Plank Town Brewing Company in downtown Springfield, or Ninkasi Brewing in Eugene's Whiteaker neighborhood: Breweries and pubs bring people together.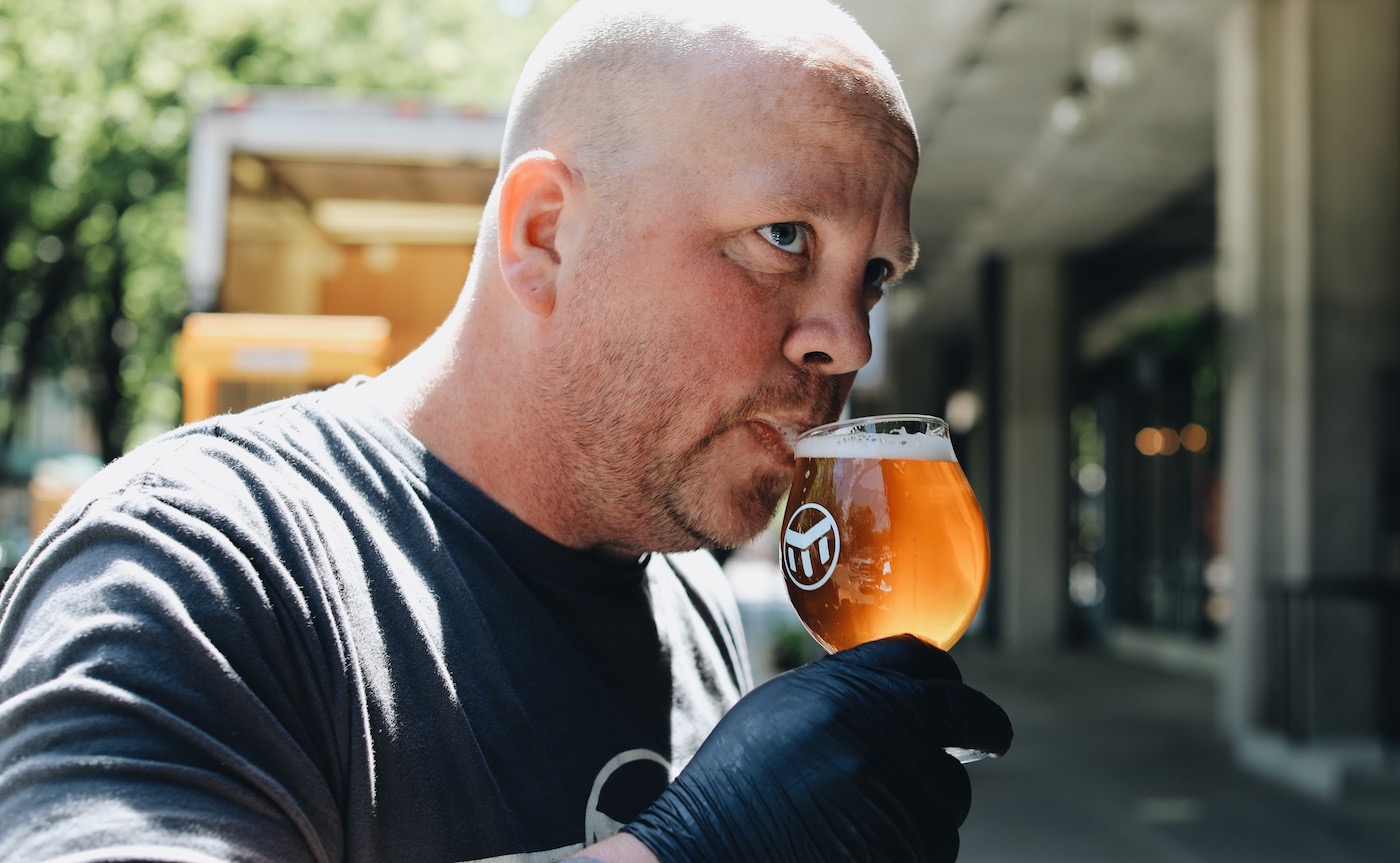 With its production brewery—still in use for brewing IPAs, lagers, saisons, sours, and more—and a small tasting room only a couple blocks up Willamette Street, Manifest was already part of downtown Eugene. The new location puts Manifest at the heart of downtown, expanding not only its space and visibility, but also Woodruff's ideas for how Manifest could be a force for positive change.
Not that moving hasn't had its ups and downs. When Manifest took over the new space in October 2019, Woodruff and Miller were about to head to Denver for the Great American Beer Festival. Then Miller broke his leg.
"I had to build the whole bar by myself," Woodruff recounts. "It was pretty crazy."
Today the brewery serves beer, wine, and cocktails, along with non-alcoholic options such as sodas and kombuchas. The in-house kitchen serves up comfort food, such as the bechamel-based "biscuits and slather," which has become a Manifest mainstay for folks dining inside or at an outdoor picnic table.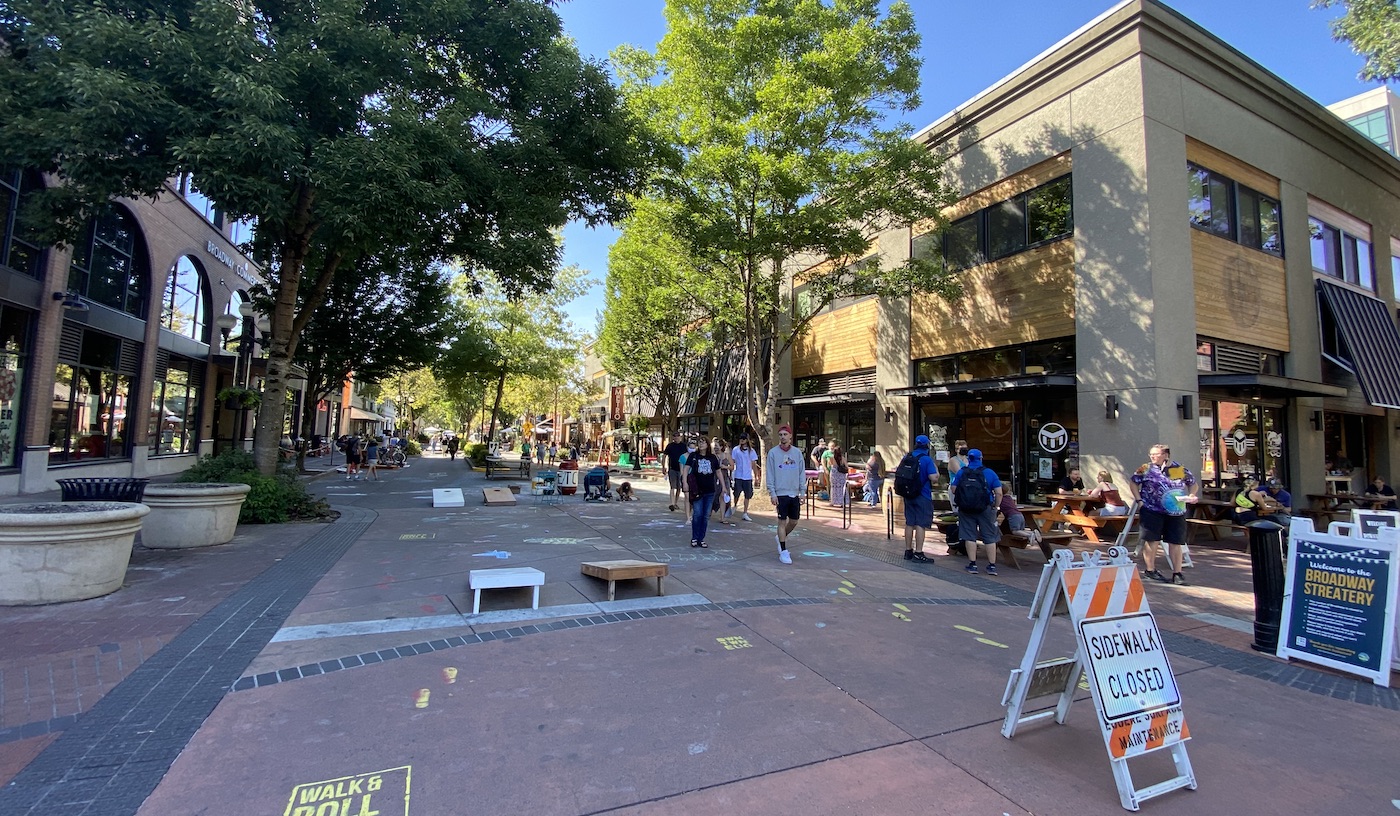 Throughout 2020's pandemic difficulties, Woodruff worked with the city and other downtown businesses on ways they could bring more families downtown safely, such as with the outdoor, pedestrian-only "Streatery" program.
"My wife and I have two kids," Woodruff says. "When we would come down, Broadway was closed to traffic. The kids would do loops with their scooters. It was like a playground, a fun place."
With cornhole boards, distanced live music, and other activities, the downtown business community came together to give people a way to enjoy being outside and downtown, even in the midst of COVID concerns.
"It was awesome, the amount of people who were here and safely distanced, and it was so family friendly," Woodruff says. "Many parents told me it made 2020 much better for them."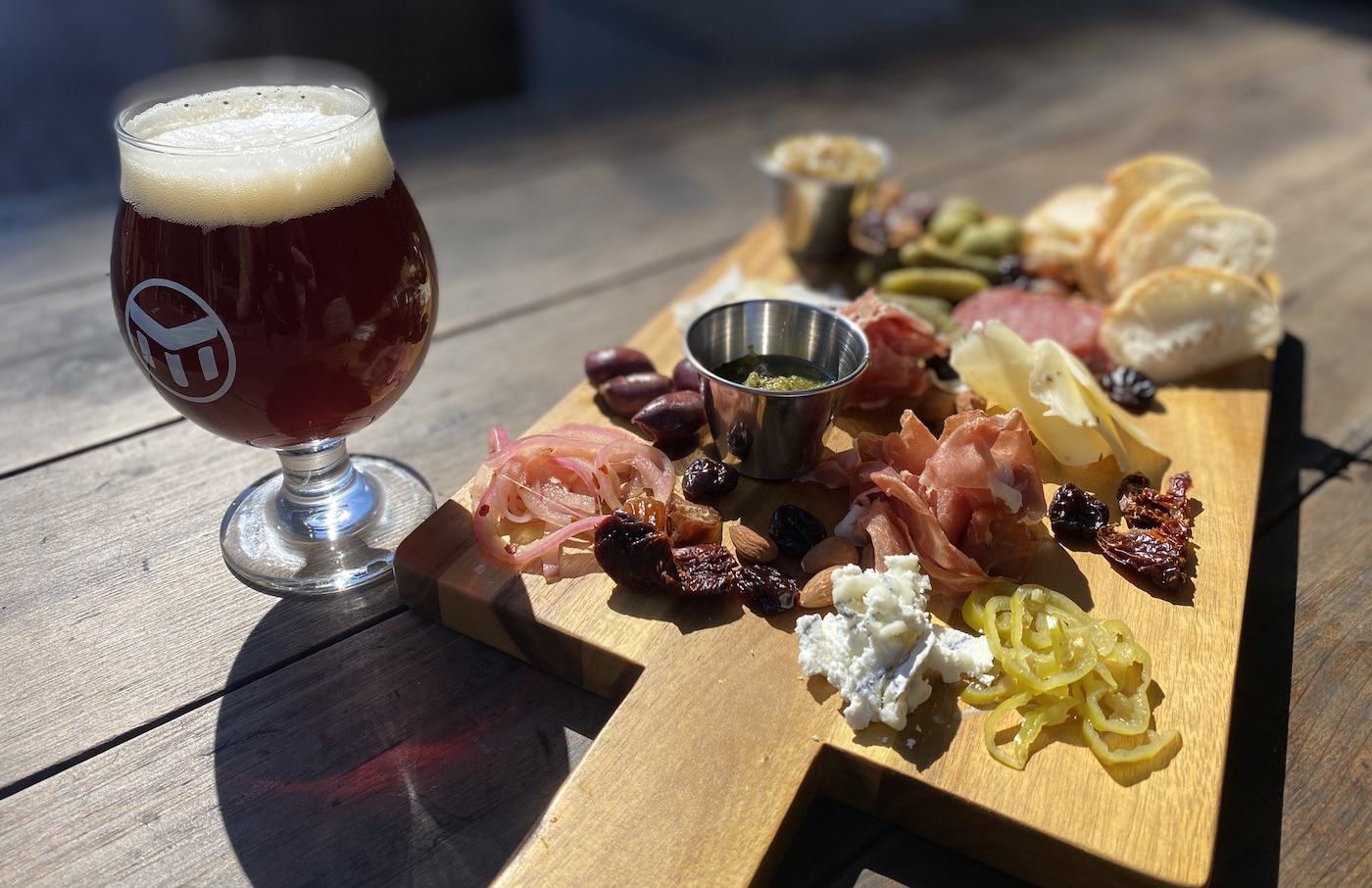 For Woodruff, it's a return to how downtown Eugene used to feel.
"I grew up in Eugene," says Woodruff, a fifth-generation Oregonian. "I wanted downtown to have more of a European feel."
Having a craft brewery at the heart of downtown Eugene has also brought opportunities for other local businesses. Instead of needing to hold events outside of downtown, businesses can coordinate with Manifest for networking gatherings, celebrations, and more.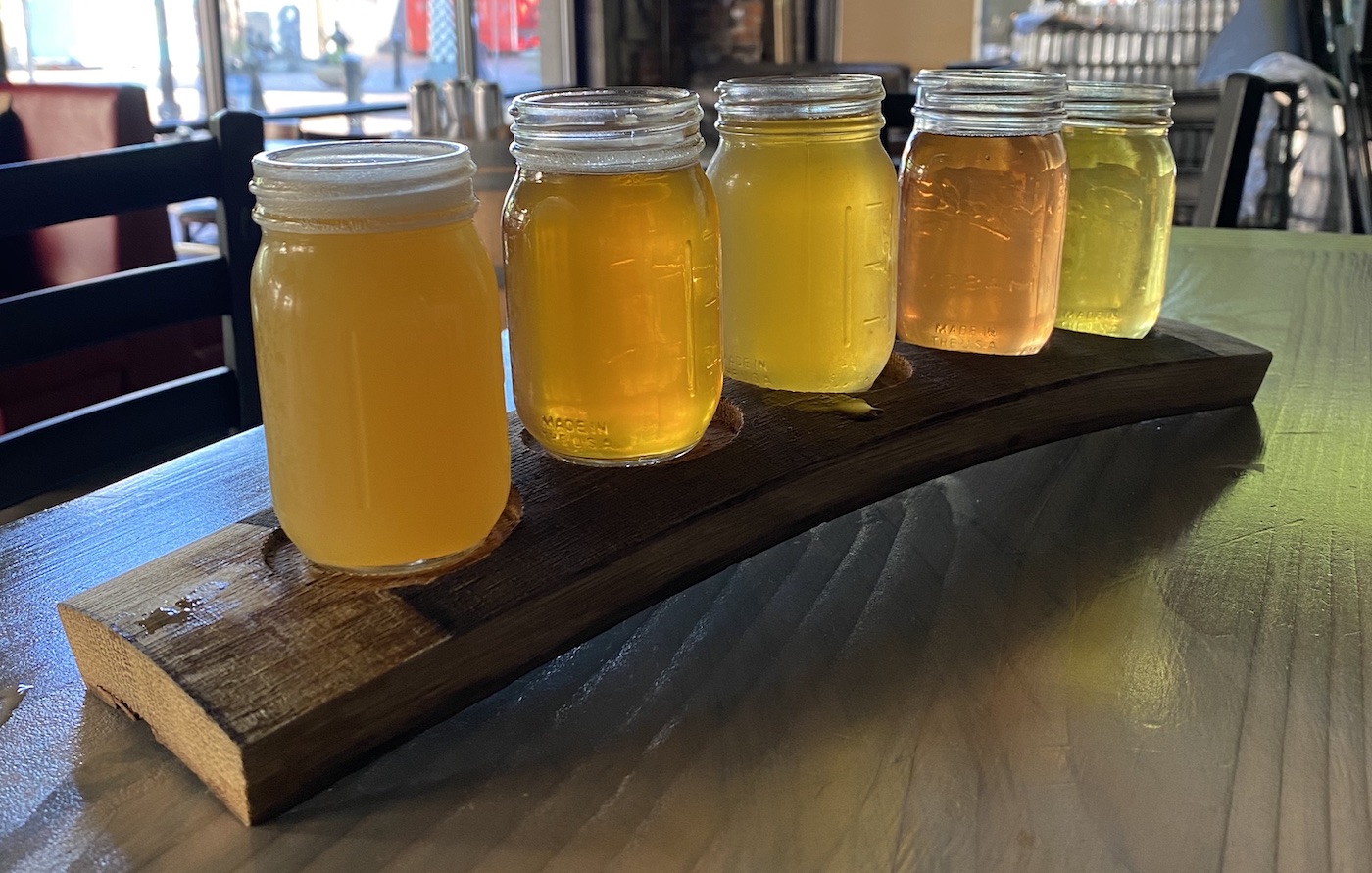 Woodruff sees it as another way the public and business communities can come together. "We should be celebrating downtown," he says, "rather than running away from downtown."
Manifest is a small operation, and Woodruff uses that to his advantage to make a much larger impact on the area. He and his team are always reaching out to local officials or other business owners, exploring new ideas on how to get more people, especially families, downtown.
"I'm a loud guy," Woodruff says. "A little outspoken. No one is going to do anything unless you speak up. We've done that, but in a good, fair way. Things have been better since we moved to this corner."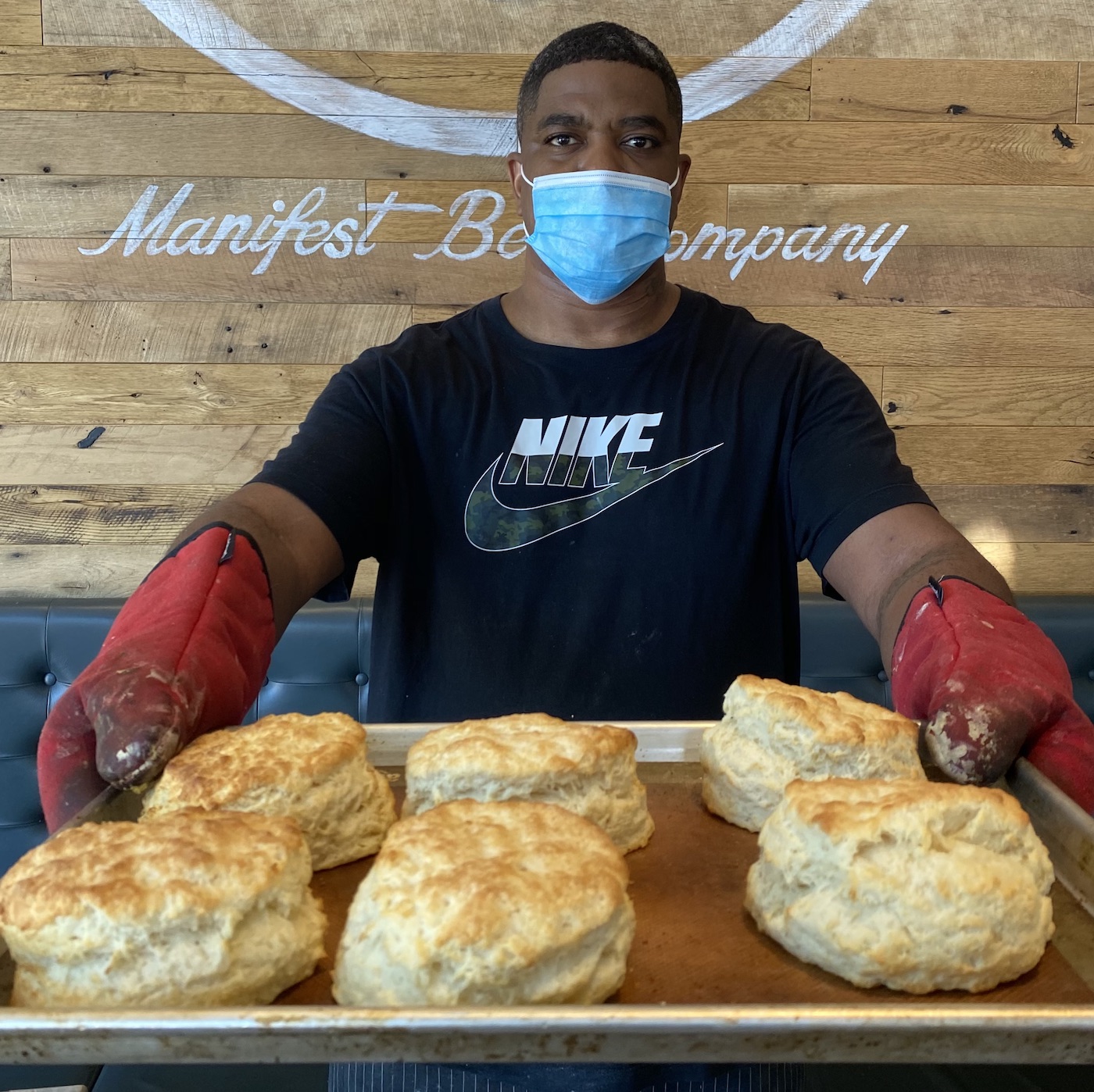 Woodruff and Miller wanted to give Manifest a larger, more visible location not only so they could grow and improve the brewery, but so they could "change the dynamics of downtown," Woodruff says. From what he's seeing so far, they're making progress.
"There's nothing that brings me joy like seeing families down here, enjoying downtown," Woodruff says. "People thank us for our part in helping downtown clean up."
Ultimately, Woodruff sees Manifest as a reminder of how craft breweries can improve communities.
"Having a brewery at the heart of downtown reminds us how Eugene and Springfield were built," Woodruff says. "They were built on the idea of the 'American Dream'—what you can achieve with hard work. Breweries are inherently community-driven. They're like a piece of hope."
Manifest Beer Company | 89 W Broadway | 541/632-3967