In April, we sent out a survey asking for Lane County residents to nominate their top picks in 12 different categories. We wanted to showcase local businesses, who have felt the effects of the coronavirus pandemic and who could use a little extra love right now. We asked survey takers to write in a first and second place pick, which we scored accordingly. As a result, we bring you Lane County's Top Picks for Lunch!
Please follow up with the individual businesses about changes in hours or services.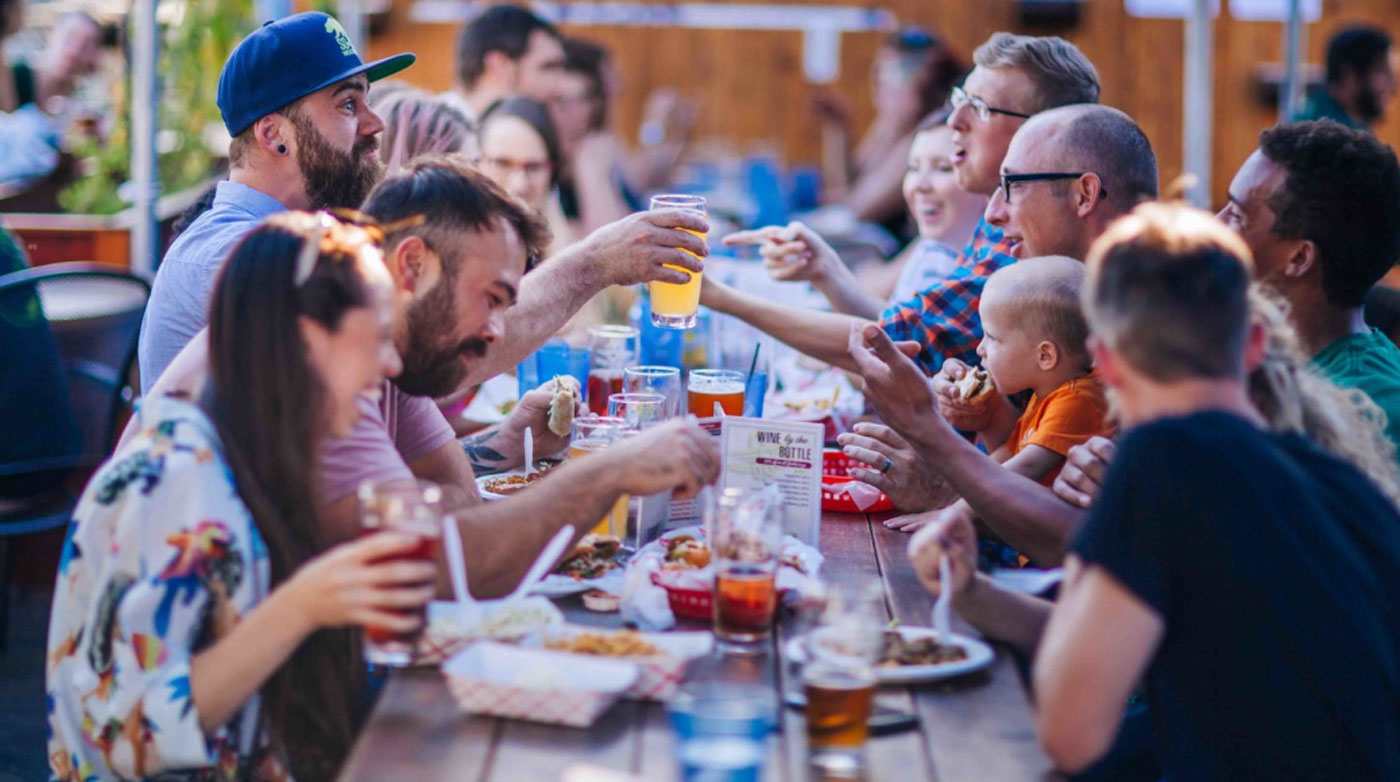 Beergarden
Beergarden brings together five fine food carts and ample drink options, making them a perfect spot to get your pub on. With 42 taps, bottled craft beer, wine, cider, kombucha, and others, there's something for everyone. Join them for one of their events, or even just for some live music.
Beergarden | 777W 6th Ave. | 541/505-9432 | beergardenme.com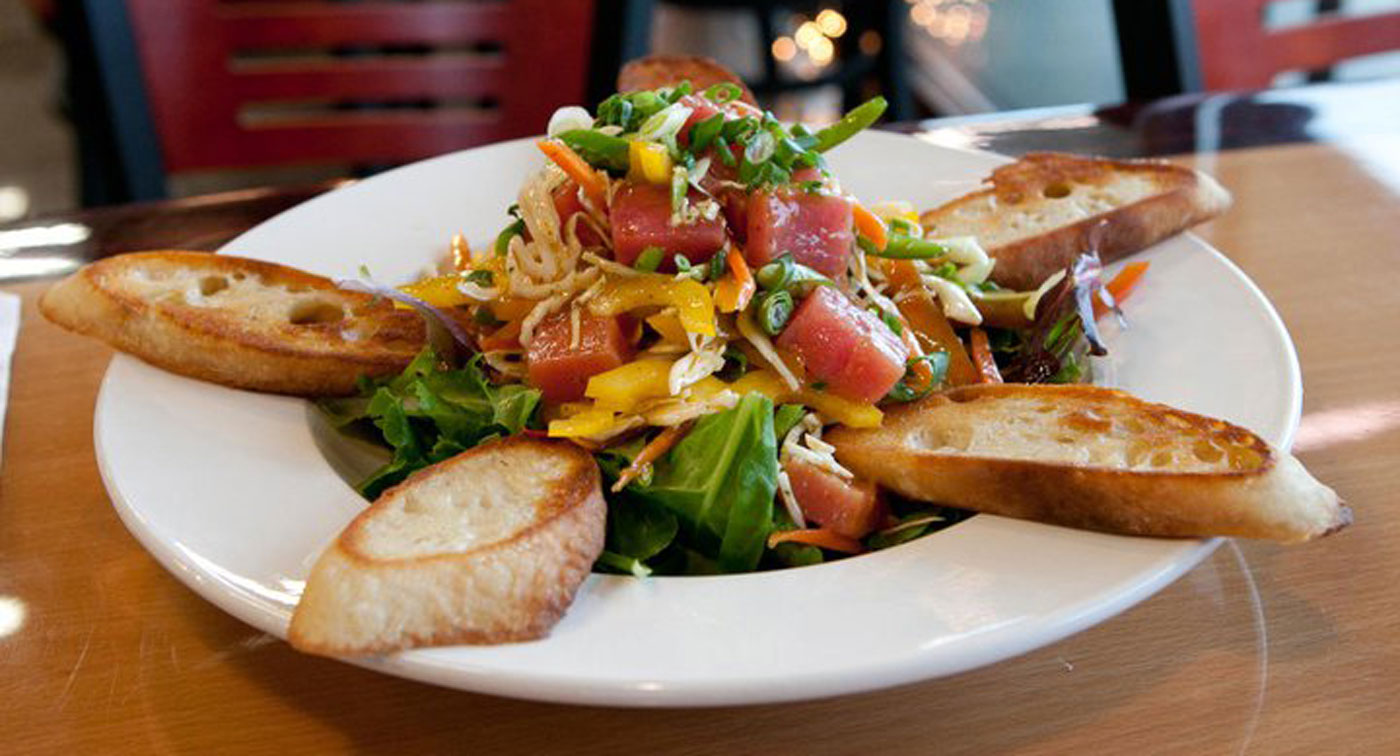 Café 440
[Editor's Note – Cafe 440 is now closed.] Café 440 has been serving warm, comforting, mouth-watering food and perfectly mixed cocktails from their Coburg location for 10 years. For lunch, try their BBQ pork nachos, bourbon roasted pear salad, meatloaf sandwich, or their "440 Mac & Cheese," to which you can add bacon and bleu cheese or BBQ pork.
Café 440 | 440 Coburg Rd. | 541/505-8493 | cafe440.com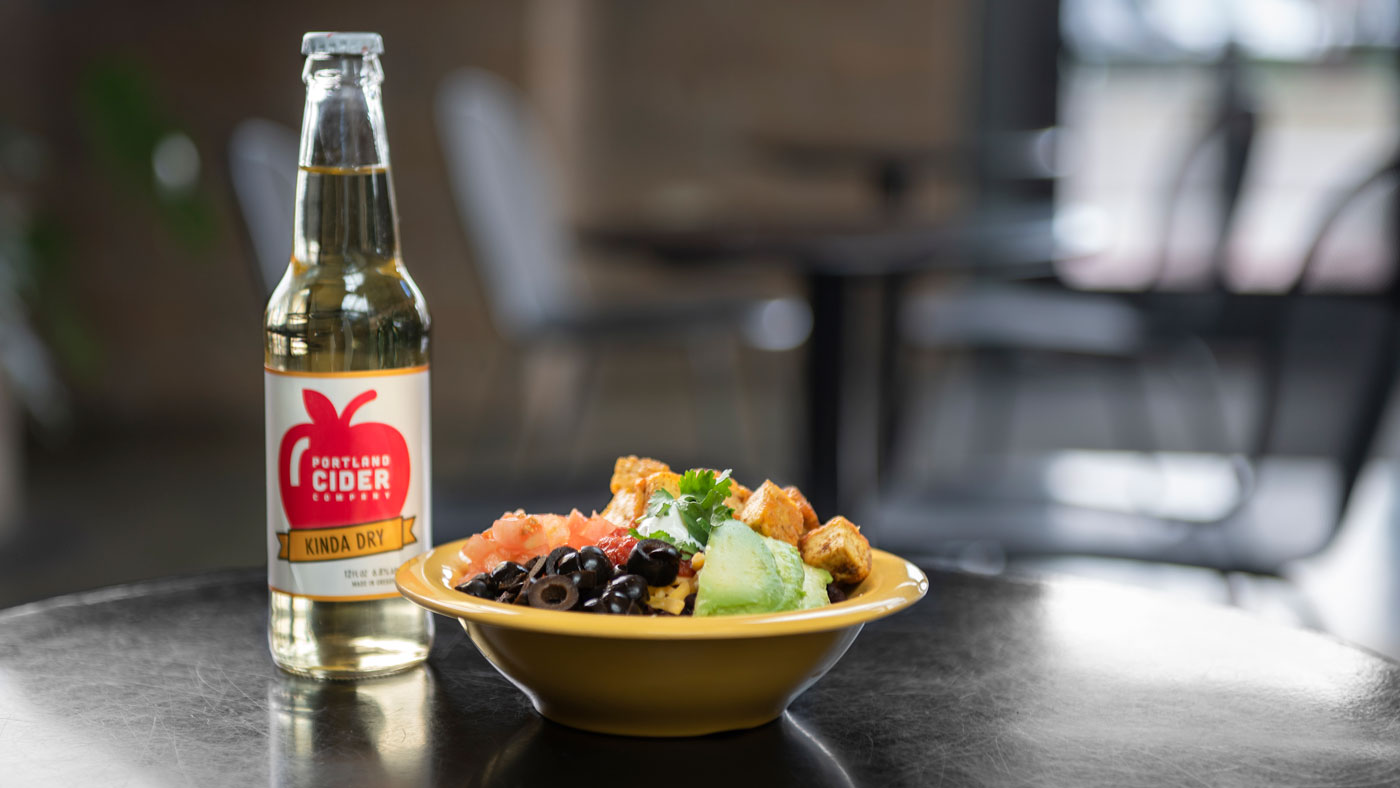 Café Yumm!
Café Yumm!, with their commitment to delicious food that is good for the body and soul, has been a Eugene staple since they first opened in 1997. Now, they have locations across the Pacific Northwest, all serving up the fresh and delicious Yumm! Bowls, wraps, bento bowls, and others, with their famous Yumm! Sauce to bring it all together.
Café Yumm! | See website for locations | cafeyumm.com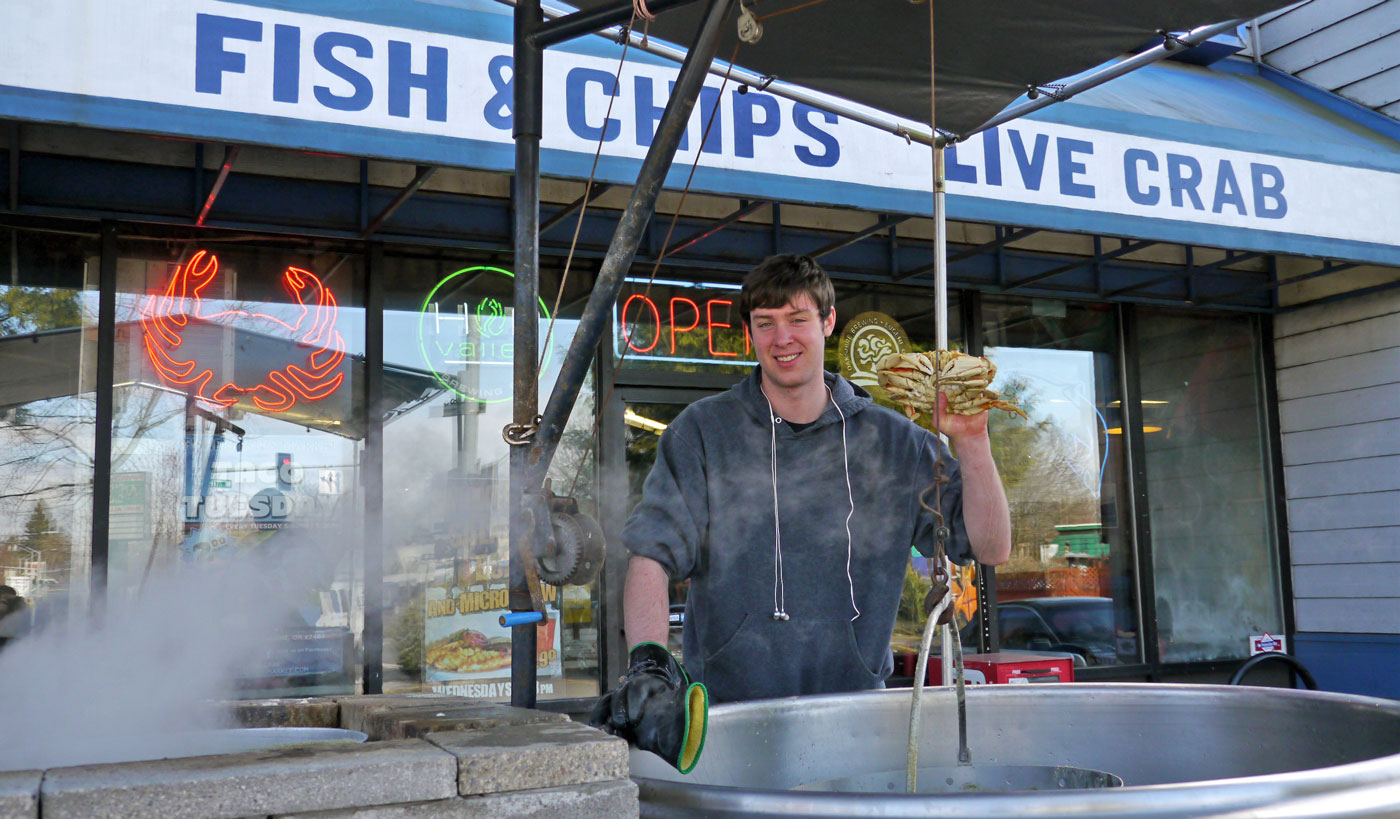 Fisherman's Market
[Editor's Note – Fisherman's Market is also now in PublicHouse in Springfield.] Fisherman's Market offers fresh, locally caught fish and seafood, served as a whole or in one of their delicious menu items. They are also the only live Dungeness crab seafood restaurant in town. Try their crab dinner, fish and chips (with your choice of fish), or their oyster po'boy, all best complemented with a bowl of fresh clam chowder.
Fisherman's Market | 830 W 7th Ave. | 541/484-2722 | eugenefishmarket.com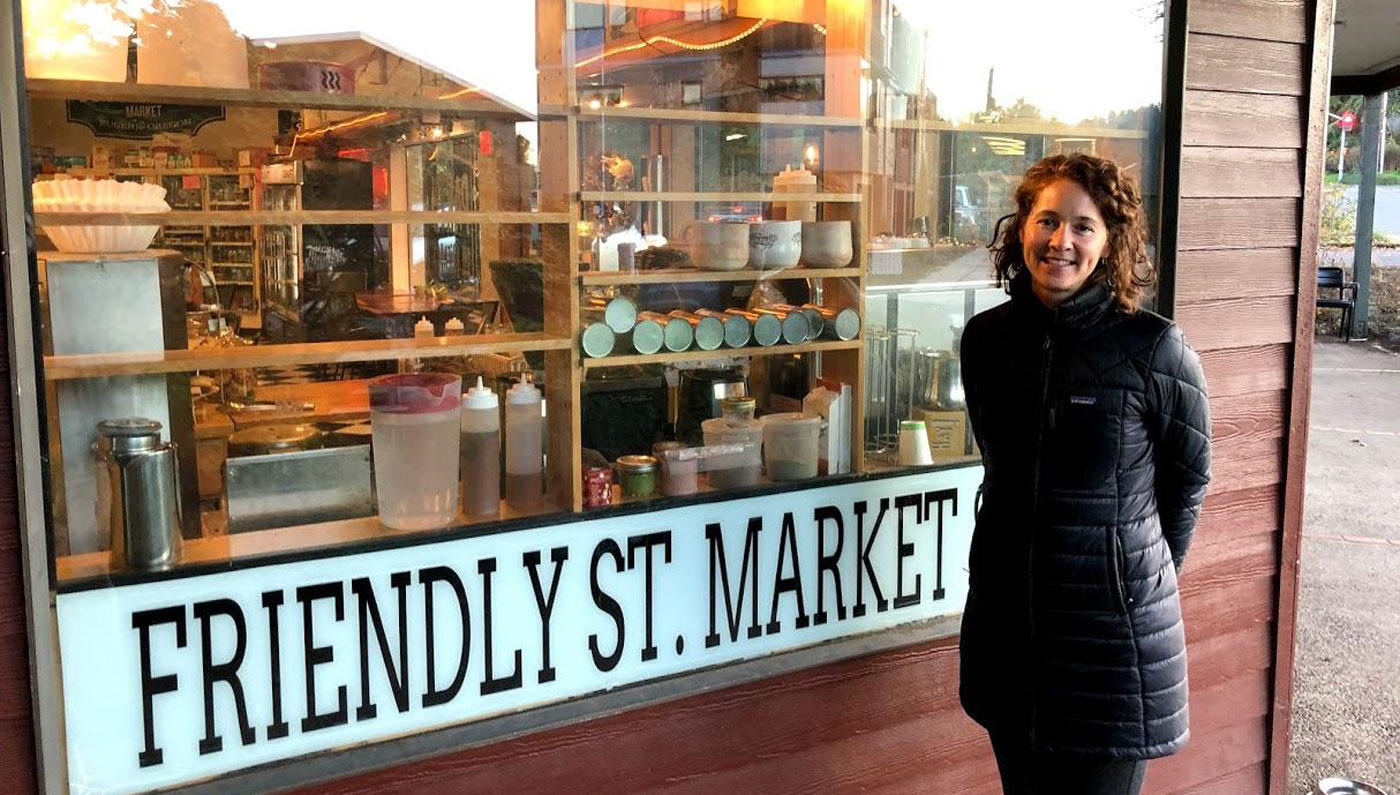 Friendly Street Market
Friendly Street Market is a specialty grocery store and restaurant in South Eugene. Check out their story for local goods, fresh produce, beer, wine, delicious sandwiches and other deli items, and a great outdoor spot to grab a bite with friends.
Friendly Street Market | 2757 Friendly St. | 541/683-2079 | friendlystmarket.com
Tacovore
Offering delicious tacos, soups, and margaritas, Tacovore is a destination for those seeking flavorful cantina-inspired food. They have their classics, like the carnitas or "Old E" tacos, or you can choose from their ever-evolving selection of specials, which always have options for all types of eaters. They also have locations in Corvallis and Portland.
Tacovore | 530 Blair Blvd. | 541/735-3518 | tacovorepnw.com
Top Lunch Honorable Mentions
The Washburne Café | 326 Main St., Springfield | 541/746-7999 | thewashburnecafe.com
Farmers Union Coffee Roasters | 152 W 5th Ave. | farmersunioncoffee.com
Da Nang Food Cart | 488 Lincoln St. | 541/915-0144 | danangeatery.com
Mezza Luna | 933 Pearl St., 541/684-8900 | 2776 Shadow View Dr., 541/743-2999 | 115 S 5th St., Springfield, 541/653-8661 | mezzalunapizza.com
Cornbread Café | 1290 W 7th Ave., 541/505-9175 | 338 Main St., Springfield | cornbreadcafe.com
Cornucopia | 207 E 5th Ave., 541/485-2676 | 295 W 17th Ave., 541/485-2300 | 521 Main St., Springfield | cornucopiaeugene.com
Check out our other Top Picks:
Top Place for Coffee or a Snack