In April, we sent out a survey asking for Lane County residents to nominate their top picks in 12 different categories. We wanted to showcase local businesses, who have felt the effects of the coronavirus pandemic and who could use a little extra love right now. We asked survey takers to write in a first and second place pick, which we scored accordingly. As a result, we bring you Lane County's Top Picks for Dinner!
Please follow up with the individual businesses about changes in hours or services.
Grit Kitchen
Grit Kitchen in the Whiteaker neighborhood serves seasonal and local food made from scratch. They partner with local farmers, brewers, and food manufacturers to guarantee the best our area has to offer. Try their "Fixed Four," a fixed-price, four-course meal that changes each month depending on what's currently in season.
Grit Kitchen | 1080 W 3rd Ave. | 541/343-0501 | gritkitchen.com
Izakaya Meiji
With an ever-evolving cocktail list, a rotating beer selection, and a large selection of more than 100 whiskeys, sake, wine, shochu, and others, as well as their offerings of Japanese comfort food and small plates made for sharing, Izakaya Meji has earned their standing as a Japanese tavern.
Izakaya Meiji | 345 Van Buren St. | 541/505-8804 | izakayameiji.com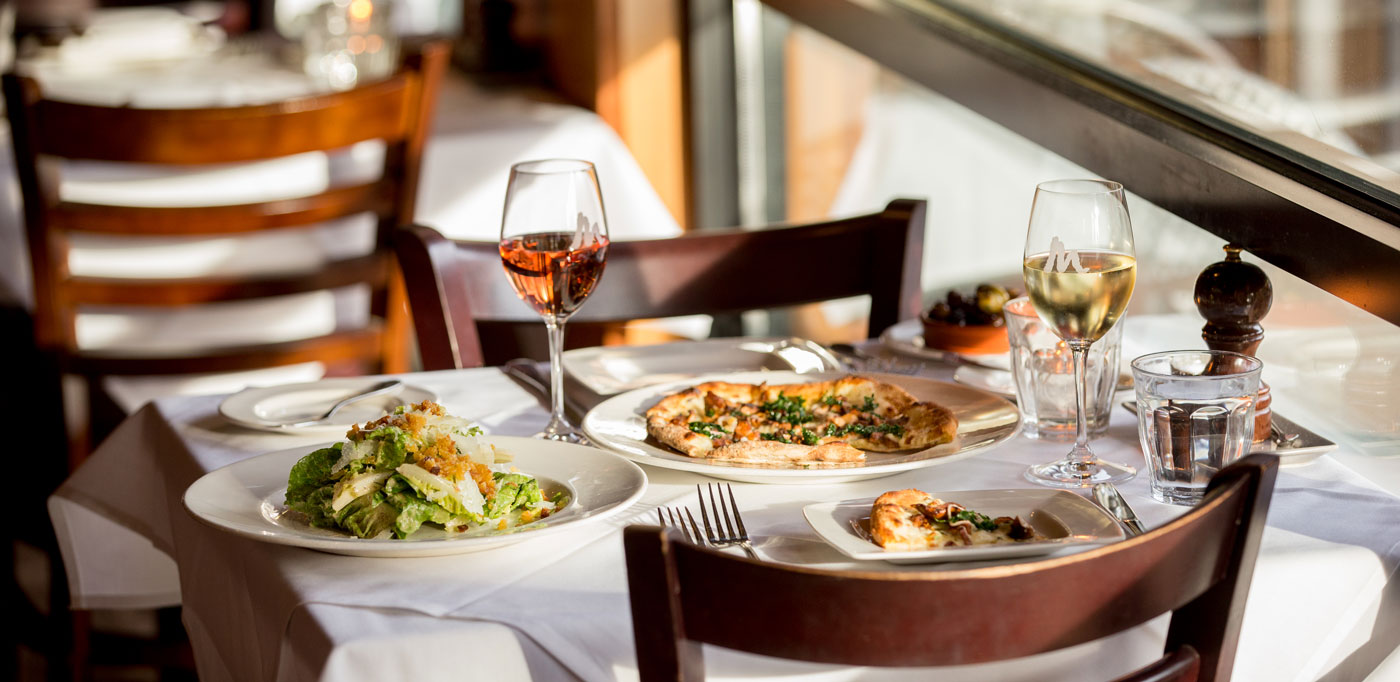 Marché
Marche is a cornerstone restaurant at 5th Street Market, serving gourmet French dishes made with fresh, seasonal, locally grown ingredients. Try their koji-brined beef short ribs or spring halibut, paired with a selection from their extensive wine cellar, ending your meal with EVOO cake served with fresh berries and whipped crème fraiche.
Marché | 296 E 5th Ave. | 541/606-8892 | marcherestaurant.com
Sabai
Sabai serves Pacific Rim cuisine, paired with delectable cocktails in an exquisite dining room. They are committed to providing authentic and sophisticated flavors to every plate with fresh ingredients and expertise. Try their khao pad ga prau with spicy rice, egg, onion, bell pepper, chili, Thai basil, and cilantro.
Sabai | 27 Oakway Center | 541/654-5424 | sabaicafe.com
Top Dinner Honorable Mentions
Tacovore | 530 Blair Blvd. | 541/735-3518 | tacovorepnw.com
Beppe & Gianni's Trattoria | 1646 E 19th Ave. | 541/683-6661 | beppeandgiannis.net
George + Violet's | 305 Main St., Springfield | 541/393-6512 | georgeviolets.com
Novo Modern Latin Table | 105 Oakway Center | 541/654-8165 | novolatintable.com
Check out our other Top Picks:
Top Place for Coffee or a Snack