Establishing a strong relationship with our doctors is essential as we rely on their expertise to make important decisions about our health. It is important to feel heard, cared for, and confident in their decisions. While doctors know our bodies and our health, we may not know much about them aside from the environment in which we see them during appointments. To learn more about the lives of medical professionals, we spoke with three doctors and one dentist. We gained insights into their personal lives and backgrounds. We learned that they all enjoy spending time outdoors with their families and take great pride in their work, which involves helping patients stay healthy.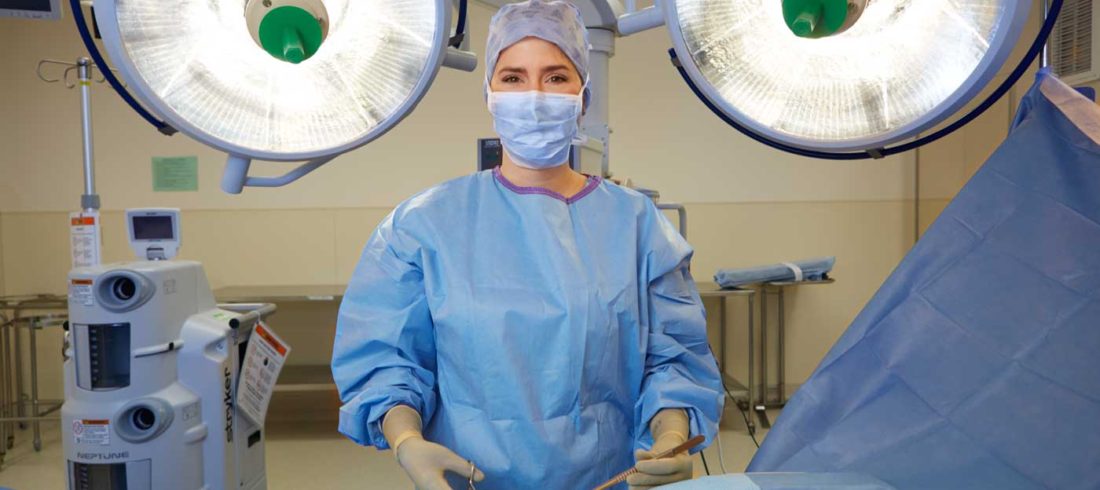 Dr. Katelyn Clark
MD, general and trauma surgeon at Northwest Surgical Specialists
Dr. Katelyn Clark is fully Northwest-grown. She grew up in Eugene, completing her undergrad at Seattle Pacific University before getting her surgical training at Oregon Health and Science University (OHSU).
"This is the community I was raised in, so to be able to serve it and work in it again is really cool," she says.
During her time at OHSU, she rotated down to Northwest Surgical Specialists and immediately felt welcomed by the staff. "They really, dramatically inspired me and were incredibly supportive and provided a lot of mentorship from then on," she says. "Predominantly, the biggest person who was my source of inspiration and support was David DaHaas."
Once she graduated, she was fully hired at Northwest Specialists. She's a general and trauma surgeon, but she really enjoys anything to do with the gastrointestinal tract.
"I think it comes down to what path of physiology you love," she says. "I learned early that I really liked being able to intervene, being able to do something to make a difference, like with my hands. So, it ended up that I really liked to the path of physiology of GI stuff–so everything from gall bladders to appendicitis to colon cancer to esophageal issues, so it really fits for me."
Even though she's passionate about esophageal cancer and the quality of care provided in this area, she likes to keep her days filled with different things. "I don't like it when my day's completely planned," she says. "I like to have a certain amount of different cases, of different challenges."
She also enjoys the connection she feels with her patients. "I really want my patients to feel like I communicate with them," she says," that I really help them understand their diagnosis and what's going on and the reason why we're doing things. So, I think an important thing to me is establishing that trust relationship early on and trying to provide education. Once people become educated and know what's going on, they become a lot less scared."
Dr. Clark truly loves her job. "What I like most is that I get to see a whole lot of people get better," she says. "It is extremely rare that, in whatever I'm being consulted for or involved in, that I don't get to somehow make it better and that's so great to see every day–to have someone put their trust in you and be able to get them through often what is one of the most difficult times in their lives, or at least really, really stressful. I feel really blessed in my job."
Outside of the office, Dr. Clark enjoys spending time with her family and keeping herself healthy to she can keep pursuing her career for as long as she can.
Northwest Surgical Specialists, 3355 Riverbend Dr., Ste. 300, 541/868-9303, nwsurgicalspecialists.com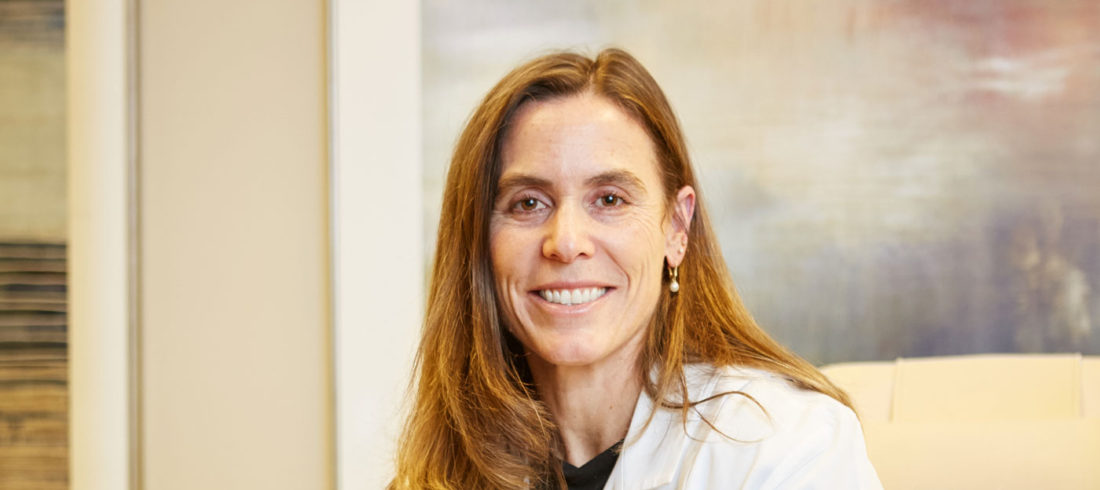 Dr. Kimberly Bock
MD, OB/GYN at Women's Care
When Dr. Kimberly Bock first started medical school, she didn't want to be an OB/GYN. "That was the one thing I went to medical school saying I wasn't going to do," she says. "But in medical school, I ended up really enjoying the different things that you were exposed to in OB/GYN, both surgical and primary care related." She says you get a little bit of everything. "It was very intellectually stimulating and being able to do surgery and take care of mostly healthy people was appealing, and that was the main reason."
Now, Dr. Bock has been an OB/GYN for 15 years, with her last six years spent with Women's Care.
She says she most enjoys how incredible the miracle of life really is. "I think it's certainly fabulous to be there when someone you've taken care of all their pregnancy is having a baby," she says. "It's a very special time for families, so to be part of that is pretty amazing. It seems like it should not be able to happen, then every time I deliver a baby, it's amazing that it all worked, that baby was formed, and carried and delivered and everything went fine."
One of her biggest passions is educating moms-to-be about the importance of exercise, challenging the misconception that exercise isn't safe during pregnancy. She carries this passion for exercise and working out into her personal life. She and her family are very active, with all three kids involved in sports. They also ski and hike as a family, taking on a new challenge every year for Dr. Bock's birthday.
"We do a family backpacking trip ever year and try to find a different place," she says. "And as the kids are getting older, we try to go longer distances. . . . We do it for my birthday and they say it's 'mom's crazy birthday wish.'"
Dr. Bock says she really likes the culture at Women's Care.
"We have so many people in our group that do so many good things for the community and I think that's great and nice to be a part of," she says. "And, as a group, we spend a lot of time giving back our community and taking care of people who are underinsured or don't have insurance. I feel like that's important to me as a provider–whether I'm getting paid for it or not, I think these people need care, so I like that we are willing to do that."
Women's Care at Riverbend, 3100 Martin Luther King, Jr. Parkway, Springfield, 541/868-9700, womenscare.com
Dr. Mark Stapleton
DMD, MSD, PC, children's dentist
Dr. Mark Stapleton's office in Springfield is clearly kid friendly, complete with fully flat beds (instead of the traditional dentist chair) on cabinets that Dr. Stapleton built himself. Dr. Stapleton says the flat beds (which are actually common in pediatric dentist clinics), because they don't need to be adjusted or startlingly moved, are just another element to make kids feel comfortable visiting the dentist.
He works directly with a child's other healthcare providers to coordinate the full care of a child and his team is able to provide accommodations, including access to an anesthesiologist, for kids with disabilities. The goal is to create a baseline of dental health to keep kids healthy and coming back to the dentist even as they graduate to adulthood.
Dr. Stapleton grew up around dentistry. His father was also a children's dentist, and Dr. Stapleton would help around the clinic. He went to college in Walla Walla, Washington, later graduating from OHSU. He practiced first in Montana, later taking positions and completing his residency at the University of Washington and Seattle Children's Hospital. When he and his wife moved to Eugene to be closer to family, Dr. Stapleton set up his current practice.
He and his family take full advantage of the closely available outdoor recreation. They're in soccer and cross country in the fall and hit the slopes of Mt. Bachelor in the winter.
Dr. Stapleton says he is very grateful to his staff. "I am very, very fortunate to have an absolutely exceptional team around me," he says. "The group of people working in this office all pull in the same direction and all work together very well. We have always had a tone of putting the patients' needs first. With motivated front office staff, assistants, and hygienists all having the same goal, our days can be productive and fun."
498 Harlow Rd., Ste. 4, 541/736-5525, drmarkstapleton.com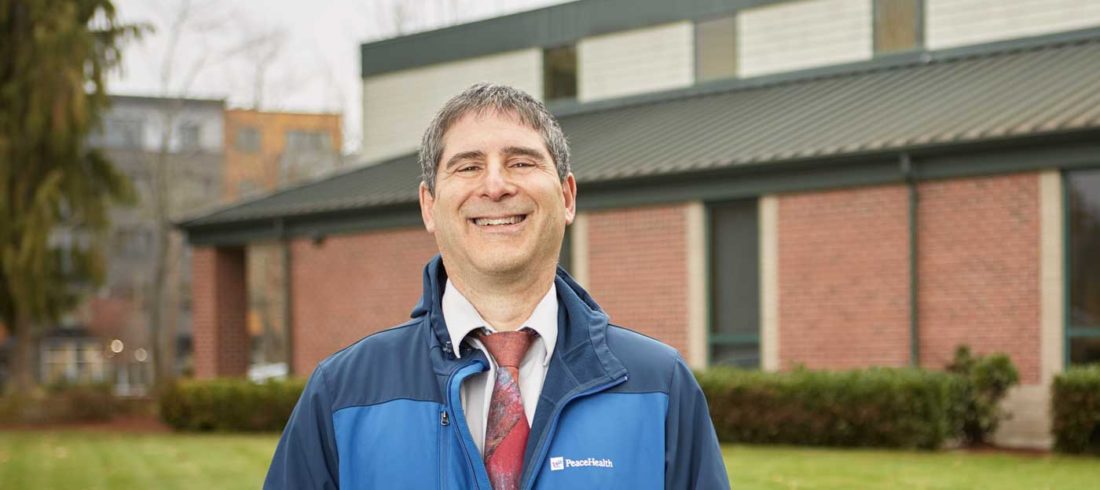 Dr. Lorne Bigley
MD, FAAFP, family medicine provider at PeaceHealth Medical Group
Dr. Lorne Bigley didn't know he wanted to be a doctor until he had an epiphany while taking a job aptitude test to help him choose his career path. "There was a moment, an actual moment, when I decided I wanted to be a doctor, because I didn't know what I wanted to do when I was in high school," he says. "I remember around the eighth or ninth question, I started to ask myself, 'how would a doctor answer these questions?' By the end of the test, I didn't even need the answers, I knew I wanted to be a doctor."
He graduated with his undergrad in three years, finding out he was accepted into medical school before he even turned 20 years old. An elective during medical school–where they followed a woman through her pregnancy, did well baby visits, and took care of other family members–inspired him to pursue family medicine in his future practice.
Dr. Bigley now splits his time between working directly with patients and assisting with PeaceHealth's transition to having electronic records. He's found passion in both areas and likes that it keeps him busy. He also leads group visits, where six to seven patients with similar ailments can meet at the same time for basic appointments and check ins while building a support group.
Dr. Bigley loves the connections both between him and his patients and those between his patients themselves.
"My passion's just about my relationships with the patients," he says. "I really do love having that longitudinal relationship with the families of the patients; not just the kids, but the parents and the grandparents."
Dr. Bigley, when he's not playing tennis or taking on the great outdoors in his spare time, also volunteers with the Eugene Marathon.
PeaceHealth Medical Group, 3299 Hilyard St., 541/222-8620, peacehealth.org