Virtual school proved to be difficult for 11-year-old Aurora Benner, who cherishes her social time. She and her mom, Alice Benner, knew they needed to find a way for her to have community in a pandemic world, and that is when they found Ophelia's Place.
"My favorite moment is how happy I felt when I got to meet the girls for the first time," Aurora says. "It was super fun, and there are a whole bunch of kids with the same interests as me. So I was able to make friends easily."
Ophelia's Place, a nonprofit organization with locations in Eugene and Junction City, empowers young women to become the best versions of themselves. Even during a pandemic, this organization is finding more ways than ever to support girls.
"Girls are staying home," says Teri Conklin, communication director at Ophelia's Place. "They're dealing with hard stuff, and now they're dealing, on top of that, having no school, having to stay home all day, or staying away from their friends. So now more than ever, girls need support, and we want to be able to find ways to reach them."
Located on Pearl Street, Ophelia's Place is a safe haven for girls aged 10 to 18, where they can make friends, learn about themselves and the world, enjoy games, and receive therapy and guidance.
"If we're able to reach girls at that critical moment when they're developing and during adolescence, they just have a greater chance of being successful and growing into the greatest versions of themselves," Conklin said.
Ophelia's Place opened in 2005 when Rosaria Haugland, an Italian native who settled in the hills of Eugene, turned her focus from her scientific career to philanthropy. With the money from selling her and her husband's biotech firm, Molecular Probes, she founded her passion project, a space where young girls could find the resources they need.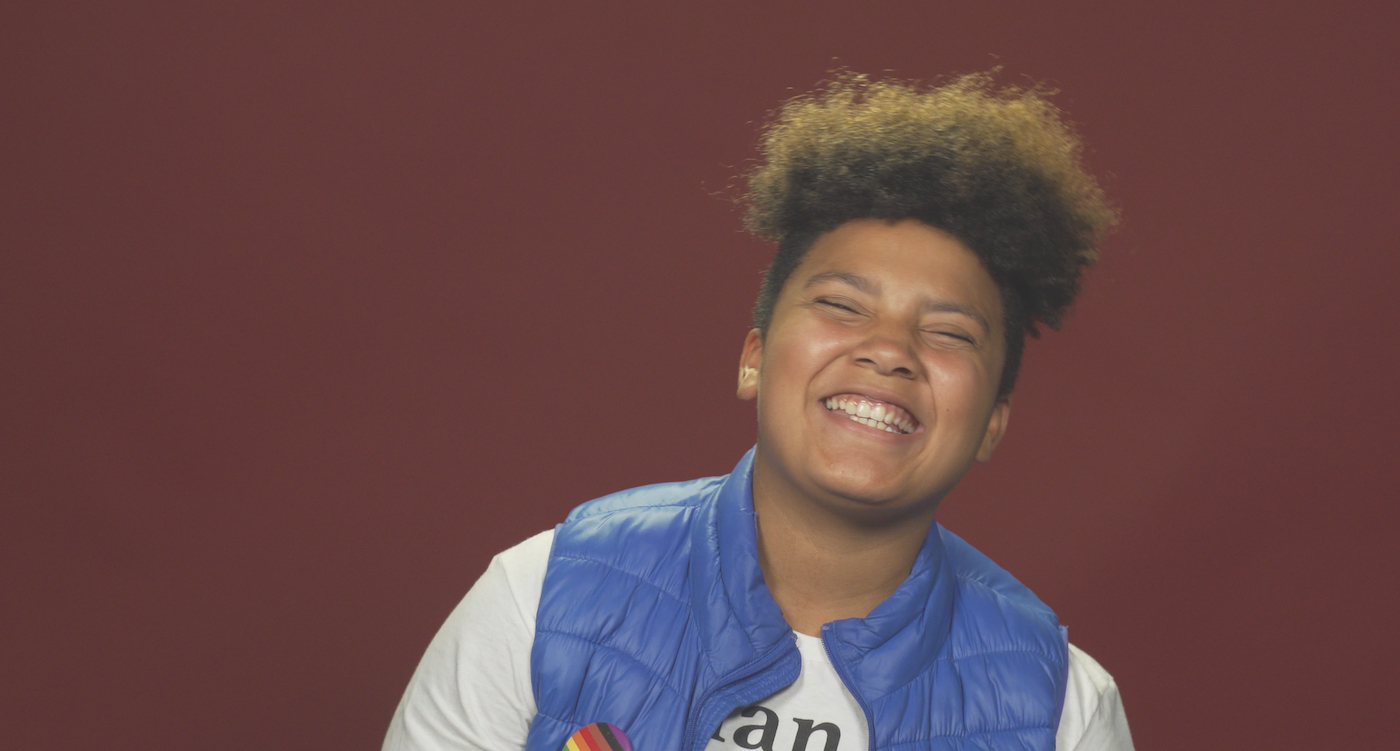 Fifteen years later, even during a pandemic, Ophelia's Place is thriving with an array of robust programs and a group of dedicated staff. Though this year has changed the way the staff runs programs, it has not stopped them from creatively continuing their many offerings.
"Because of COVID, certainly, there are some boundaries that are newer that we've had to get used to," Conklin says. "But because of COVID, we've also uncovered opportunities for ourselves to be able to reach more girls across the state and not just locally."
The organization offers services in three main categories: partnering with schools, the out-of-school program, and therapy.
With the school partnership program, Ophelia' Place staff gives presentations on body image, online safety, and other such topics to all genders at schools in the area. Additionally, they host empowerment groups for girls in school.
The out-of-school program, the one in which Aurora participates, had to be re-imagined once COVID-19 hit the US. Instead of meeting in person, girls can find their after-school community through virtual game sessions, Dungeons & Dragons campaigns, craft days, workshops, homework sessions, and small group discussions.
"I knew when [Aurora] wasn't getting that social side taken care of, she was going to feel pretty upset pretty quickly," says Alice, Aurora's mom. "That first meeting [with Ophelia's Place] was so welcoming, and I could just tell that she was so much more elevated after it."
Their therapy options include one-on-one meetings with a therapist, family therapy, or small support groups, such as an LGBTQ group. The therapists do not diagnose the girls, rather they serve as a resource for when girls need extra support. Since therapy can too often be an unaffordable luxury, this program doesn't have one fixed price.
"We don't want funding and costs to get in the way of allowing girls to receive the support that they really need, so it's all strengths-based and a sliding scale," Conklin says.
Most of the funding comes through donations and grants, and the staff has found that people are happy to support their mission because it is one to which many can relate. Often, staff members hear people who visit the facility saying how much a service like this would have helped them in their youth.
"Myself having the experience of being an adolescent girl at one point, I navigated a lot of issues that in hindsight, I wish I had a place like OP to find that support," says Laura Sanchez, vice president of programs at Ophelia's Place. "So it's just a theme that resonates."
While the staff and girls miss congregating at their large, homey facility, they are happy they can cultivate this community in any way possible.
"This has taught us we're able to set up environments, even if they're virtual, to create community and support," Sanchez says. "It's been an interesting and challenging time, but also a really important time of just growth and learning."
Ophelia's Place | 1577 Pearl St., #100 | 541/284-4333