As opportunities grow in the tech and software fields, learning coding skills has become essential for upcoming generations. To better prepare children, learning centers like Code Ninjas are teaching programming and critical thinking through fun activities like building video games.
In June 2021, the Bala family opened Code Ninjas in Eugene. Long-time Eugene residents Avinash Singh and Jagdeep Bala are scientists and educators at the University of Oregon, and their daughter, Anaahat Bala, is in medical school. The business is majority-owned by women.
"We're always looking for opportunities and growth for us and our students," Jagdeep says. "This struck me as something that was a win-win-win."
Avinash added that they had wanted to do something along these lines for a long time, and they decided to partner with Code Ninjas because it has a logical and well-constructed curriculum with lessons that build off each other and grow the students' expertise.
Code Ninjas works on a belt system, similar to a martial art, where each belt represents a different level in the program. Center director Austin Hamilton explained that ninjas start as a white belt in an introductory program called Scratch that illustrates the concepts they'll need before moving into Javascript. Children work through each belt by building the games in the curriculum, and gain experience working with programming languages Lua, Unity, and C#.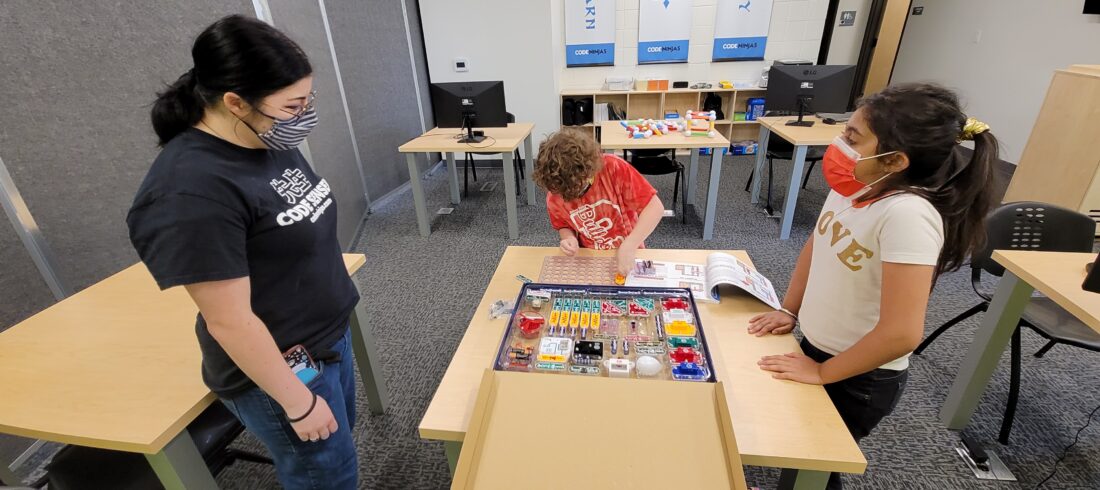 Along with the digital software, ninjas also earn badges by being exposed to other tech like 3-D printing. Avinash says this helps children get a broader perspective and introduction to all forms of modern technology. By the time ninjas graduate from the program with a black belt, they will work on an app that they upload on Code Ninja's website and even the App Store, if they want.
The program is eight hours a month on a drop-in schedule for kids age 5 through 14. At the moment, there are 52 ninjas enrolled in the program. Avinash says he encourages parents to drop children off twice a month so the program doesn't get too overwhelming or become too much like school.
"Another reason we went with Code Ninjas is the emphasis on fun," Avinash says. "All the games are fun, and that's why the kids don't want to leave."
Hamilton says Code Ninjas gives children an outlet to be creative and express themselves, as well as "grow mentally and emotionally." For that reason, Jagdeep says, Code Ninjas is more than an extracurricular activity. It brings early exposure to the Science Technology Engineering Mathematics (STEM) field — especially to young girls.
"I think what we bring to the community and our children is exposure and early awareness that they can do this, they can do anything they want to do," she says. "Both girls, boys, and people of all genders and ethnicities can be rock stars when it comes to science and coding."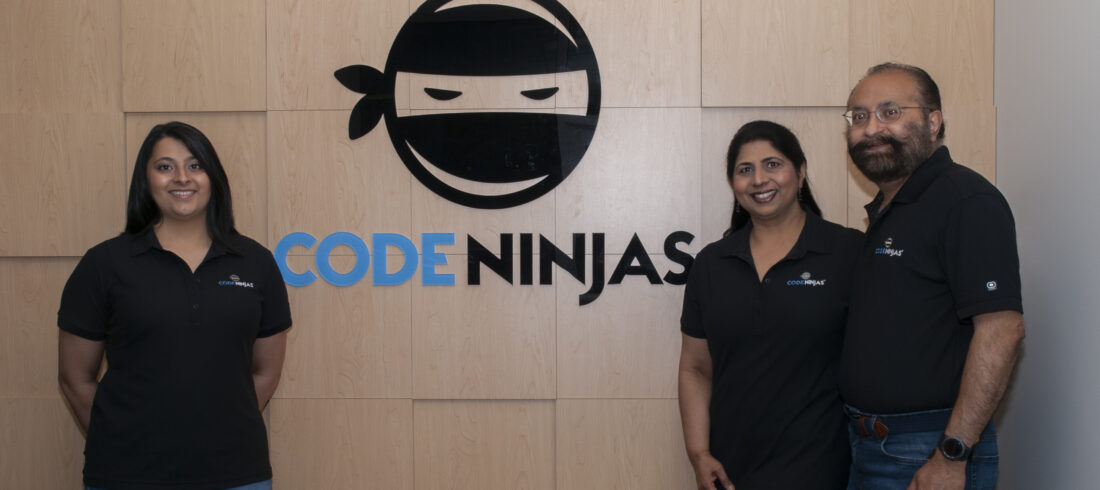 Jagdeep added that girl ninjas also have the opportunity to learn from female sensei. One parent commented on how happy she was to see that diversity because in Japanese, the term "sensei" is gender-neutral but is often associated with being male.
One of the most rewarding experiences they have had, Jagdeep says, is being told by parents, schools, and the Technology Association of Oregon, "We needed this."
"Hearing people say over and over 'this was a great idea,'" Jagdeep says. "It's rewarding to know that we actually are fulfilling a need that's already recognized by parents, teachers, and experts in the field."
Code Ninjas
200 E. 11th Ave., Suite 140
541/933-5386
codeninjas.com/or-eugene