Cascade Health has been serving our community since the 1980s with one mission in mind: providing incredible, person-focused health care to as many people as possible.
Cascade Health has been growing with the community as an independent nonprofit since it spun off from McKenzie-Willamette Hospital in 2003. Its most recent addition is the Pete Moore Hospice House, a comfort-focused health care facility that offers 24/7 care to people with terminal diagnoses. The new hospice house arose from a clear need in the community: compassionate, comfortable, and immediate health care solutions for those who require full-time care in the last months of life.
Don't be fooled by the beautiful modern cabin aesthetic—the house is capable of providing any care that would normally be available in a hospital environment. The multidisciplinary team of specialists working there is uniquely equipped to address the needs specific of individuals and families approaching an end-of-life situation.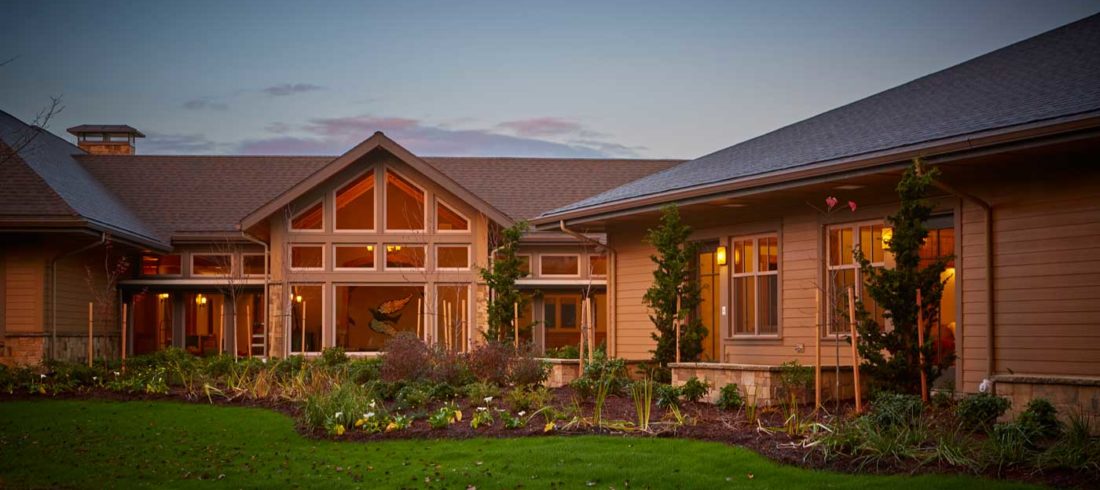 Cascade Health believes in a holistic approach to health care, and the hospice house has prepared to address not only the medical needs of its patients but also the emotional and spiritual needs and concerns that naturally arise out of these difficult situations. This whole-person approach includes access to chaplains, pain specialists, and bereavement support. Cascade Health understands that the emotions surrounding health care of this type affect both patients and entire families. Their mission to provide a better quality of life for all people in the community shows in the amount of effort they put into giving comfort to everyone involved in these end-of-life situations.
Many of the patients served by the hospice house would typically be in a traditional hospital environment or receive full-time care at home by family members. The Pete Moore Hospice House offers three types of care that can help expand these two options, which can lead to a much higher quality of life. Inpatient stays offer short-term care for acute health concerns, residential options allow folks to move into the house while receiving more end of life care, and respite care provides relief for primary caregivers for up to five days. Patients can choose to take advantage of a combination of care offered depending on their needs and circumstances.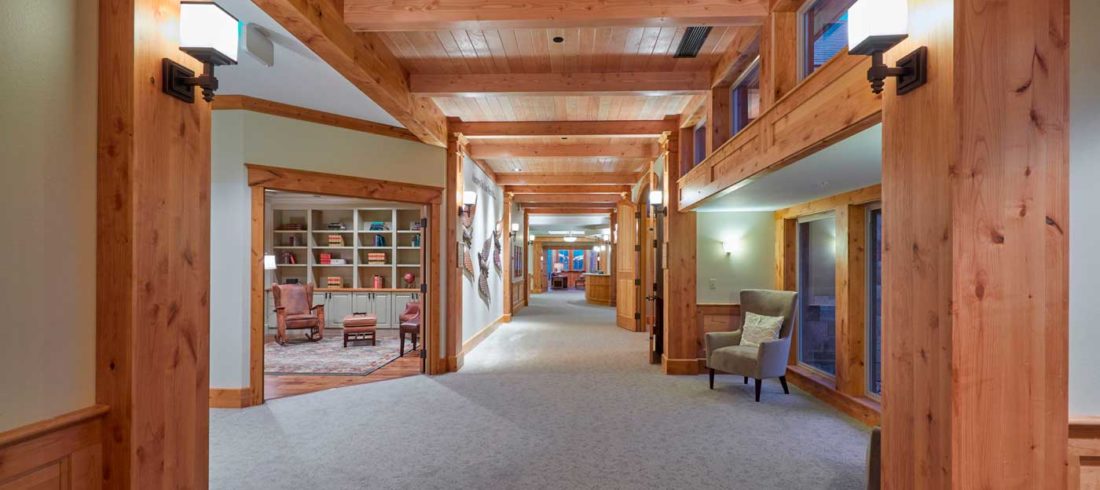 The hospice house also offers volunteer opportunities for those looking to get involved in the organization—being a community-focused organization, it only makes sense for the community to be a central part of its operation. Volunteers can lend a hand by doing art with residents, providing home respite visits, or giving administrative support, among other opportunities. Cascade Health offers free 30-hour training to all volunteers, so regardless of your background, your help is needed and welcome.
Cascade Health's decision to open the first hospice house in Lane County fits with its history of offering life-changing, ethical, and compassionate care to our community for decades, making it a needed and welcome presence in our area. They've consistently shown that if something needs to be done, they're willing to make it happen. They've more than earned their spot as this issue's community hero.
Cascade Health 4010 County Farm Rd, Eugene, 541/228-3000, cascadehealth.org/PMHH