Just like Central Perk in "Friends," or even Luke's Diner in "Gilmore Girls," Springfield has its very own downtown cornerstone coffee shop in the Washburne Cafe on Main Street. For the last six years, Mindy and Derek Weber have operated Washburne with their business partner, Charlie Hester, although the story doesn't start there. The co-owners were all born and raised in Springfield, meaning that this group of friends from high school made this project a personal one. Mindy explains, "Charlie really knows the coffee business and we saw the potential that a thriving coffee shop can have for a downtown; it just made sense that we would invest in our hometown."
Now a pillar for Main Street, the Washburne Cafe has seen a true transformation of their neighborhood. Downtown Springfield has become a destination for families, date nights, and morning coffee meetups. "It is almost an emotional process for me to walk down the street now because I see people laughing and smiling as they are out shopping, eating, or just enjoying a safe and fun setting," she says. "I love that downtown Springfield was able to keep the historic look in the buildings like ours, with brick that is over 100 years old, yet the overall vibe is still new and exciting."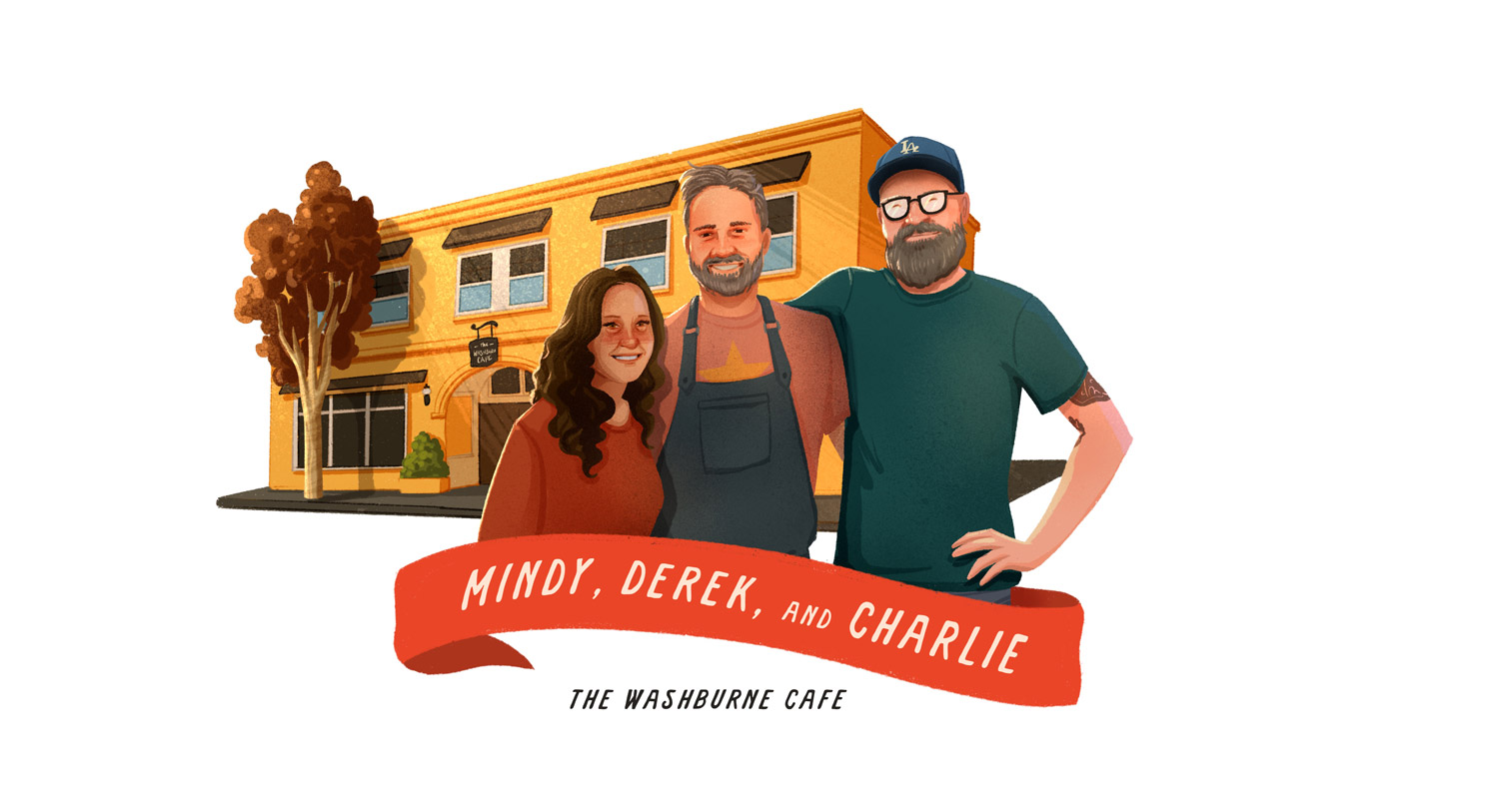 With community as its foundational value, the Washburne Cafe wouldn't be what it is today without support from many Eugene and Springfield partners, like Community Lending Works. The mantra of giving back now lives on as the Webers and Hester host special after-hours events in the cafe for local vendors looking to grow their business, including Women's Makers, dessert nights, and designated pop-up shops.
Just as the Washburne Cafe has seen Main Street transform, they have been growing and revamping themselves. With plans for an updated kitchen, the cafe is starting to resemble more of a restaurant, with seasonally inspired menus for breakfast and lunch that includes a variety of sandwiches and handmade baked goods like pop tarts, brioche donuts, and, according to Mindy, "the world's best chocolate chip cookie." With an inviting atmosphere, delectable food made from scratch, specialty-roasted coffee from Farmers Union Coffee Roasters, and ingredients sourced from local vendors, the Washburne Cafe offers a taste of the Willamette Valley that makes it a mainstay for any season. Order drinks or food online at their website, washburnecafe.com, and pick up in person. — Caitlin Vargas 
Comcast Business is a steadfast supporter of local entrepreneurs and small businesses in Eugene and Springfield, including these featured companies. Onward Eugene and Comcast Business have an ongoing partnership to create a thriving local economy. Caitlin Vargas is the Startup Community Director, helping entrepreneurs launch their business. Connect with her about plugging into local resources, mentorship, and the Innovation Hub at linkedIn.com/in/caitlinvargas.