gilt+gossamer
It is safe to say that Eugene has its own style, and entrepreneur Melissa Achtien recognized the need for a boutique that offers local college-aged women the opportunity to dress and accessorize to reflect that. Partnering with her co-founder Sheila Jesionowski, Achtien opened gilt+gossamer in the core of downtown Eugene before moving it to its current home at the Fifth Street Public Market. "I was inspired by Sheila's ability to always find the perfect clothing or accessories for the store," says Achtien. "It has always been important to me that we provide women in Eugene with a boutique that perfectly captures our boho vibe."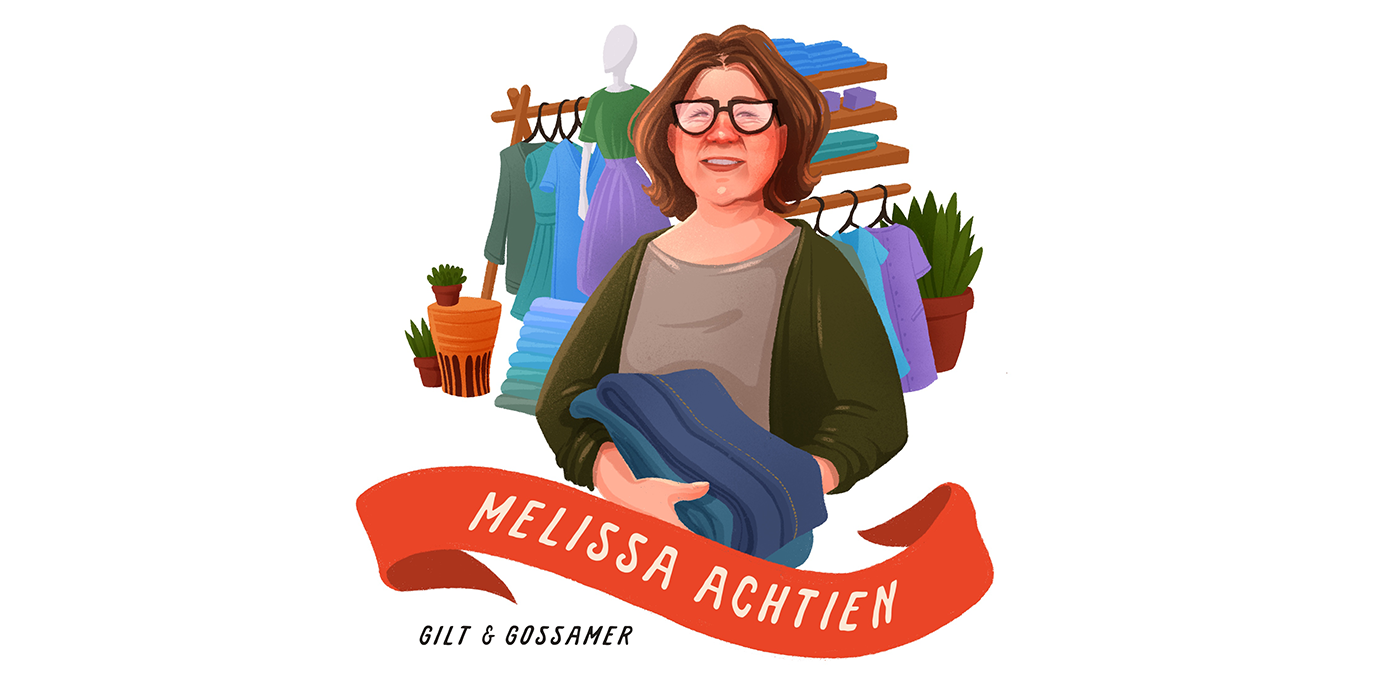 Currently, gilt+gossamer has two locations at the Fifth Street Public Market; one sells primarily shoes, and the other offers clothes, accessories, home decor, and baby items, with collections from many vendors within the Pacific Northwest. "Shopping at gilt+gossamer gives you access to both independent and local artisans, but you will also find contemporary clothing lines such as Free People, FRNCH, Beyond Yoga, and Lush Clothing," says Achtien.
A heart of philanthropy runs deep within gilt+gossamer, and the two co-founders are dedicated to supporting local nonprofit organizations. "During Covid we purchased gift cards to local restaurants and small businesses that we then gave out to the people who came into the store and shopped," Achtien says. "It was our way of helping another business during a time of struggle, and we wanted to show appreciation for those who were still shopping with us." You can often find gift certificates for the store at local charity auctions as well; Achtien and Jesionowski frequently donate to local nonprofits that are doing good work in our community.
As gilt+gossamer has expanded to its second store, Achtien looks back on her entrepreneurial journey with gratitude. "Although there was so much to learn, I am glad I kept true to what makes the Eugene market special, specifically the boho-type fashion and the right price point," she says. "My words of wisdom to any aspiring women entrepreneurs are to be willing to put in the work and make sure to always persevere." Visit gilt+gossamer online at shopgiltandgossamer.com or within the Market District at Fifth Street Public Market where you can shop, dine, and enjoy some wine every day of the week. — Caitlin Vargas
Comcast Business is a steadfast supporter of local entrepreneurs and small businesses in Eugene and Springfield, including these featured companies. Onward Eugene and Comcast Business have an ongoing partnership to create a thriving local economy. Caitlin Vargas is the Startup Community Director, helping entrepreneurs launch their business. Connect with her about plugging into local resources, mentorship, and the Innovation Hub at linkedIn.com/in/caitlinvargas.
Illustration by Liza Burns