Blairally Vintage Arcade is a cultural icon of the video game arcade era, nestled in the heart of Eugene's vibrant Whiteaker neighborhood (a.k.a. "the Whit").
Chad Boutin founded Blairally in an old warehouse, converted originally from a photography studio into a true speakeasy. The reimagined space initially included Boutin's own personal collection of pinball games. Today, fully legal, Blairally is celebrating 10 years of operation. They offer more than 30 pinball games, live music, a dozen craft beers, cocktails, and late night munchies.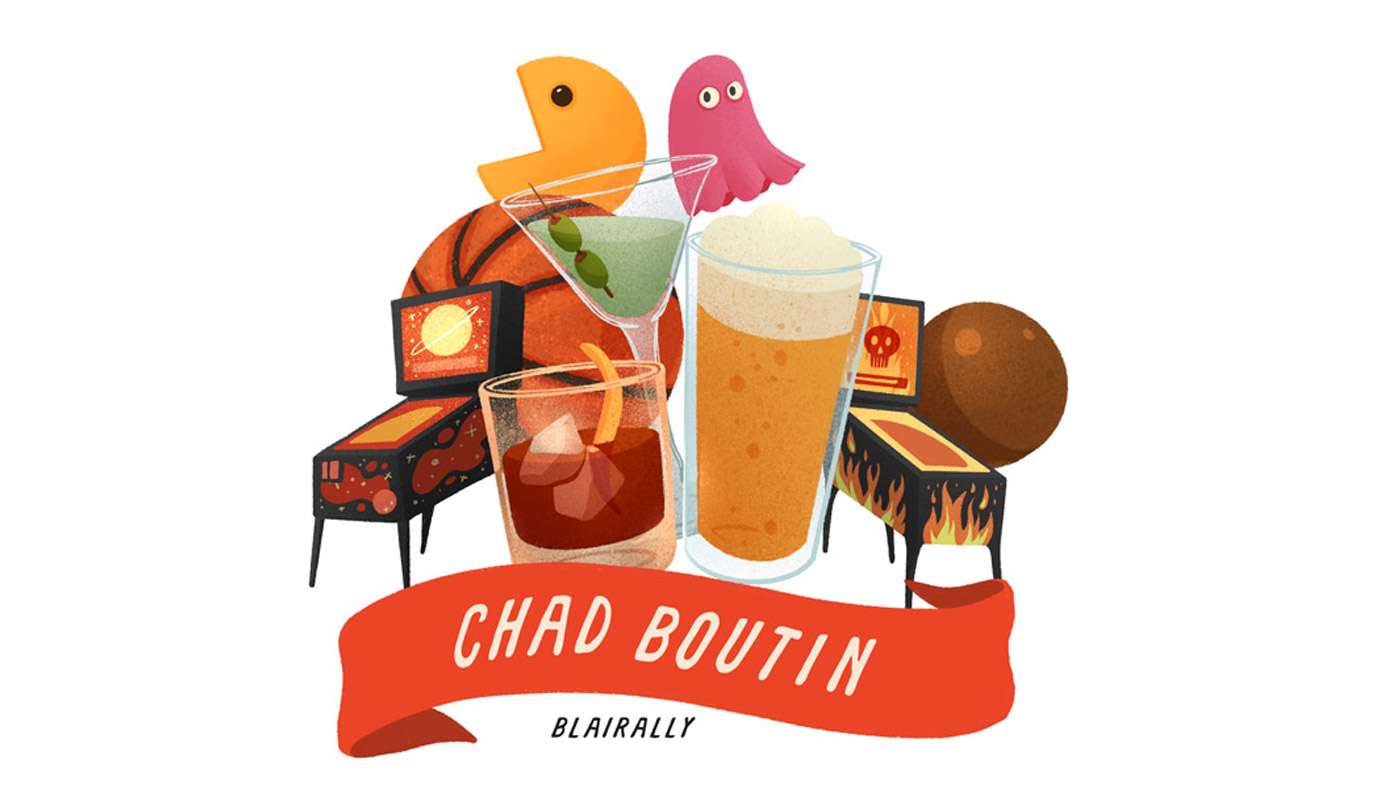 "Museums may have the same games, but we have vintage arcade gaming in a public format," Boutin says. "We are the only arcade in the world that specializes in the late 1970s and the 8-bit video game era, that you can still play for 25 cents."
The 1980s were the golden age of arcade video games. During that time, technology advancements helped video games transition from black-and-white to color. At one time, there were tens of thousands of full arcades in North America. Today, fewer than 5,000 remain.
Visitors to Blairally in Eugene should expect to be taken back in time to Boutin's childhood. You'll get a chance to play classic games like Asteroids from 1979, Pole Position from 1982, and a number of well-kept classic pinball games. In addition to founding Blairally, Boutin is also a game mechanic.
"Very few people know how to work on these vintage games," he says. The mechanics of the 1970s aren't around any longer. Pinball will eventually die, but I'm trying to extend that life span as long as possible."
Thanks in part to Blairally, the Whiteaker neighborhood has experienced a recent renaissance.
For those who enjoy classic arcade games and are looking for a more interactive experience. Here, visitors can choose from two locations for escape rooms where they can put their problem-solving skills to the test while enjoying a themed experience. Escape rooms have become increasingly popular in recent years, with many incorporating elements of classic arcade games and other pop culture references. Whether you're a fan of vintage games or prefer more modern entertainment, escape rooms provide a fun and unique way to spend time with friends or family.
"The Whiteaker spent years in the doldrums," he says. Along with popular night spot Izakaya Meiji Co., local brewery Ninkasi, and other local businesses, Boutin has helped change the neighborhood. "It's more of a brewery district now, and Blairally is the entertainment capital," he says.
If you have two quarters rubbing together in your pocket, even if you don't like pinball, Blairally is the place to play in Eugene, and you will want to get a T-shirt to prove you were there. You might even meet a wizard, "who sure plays a mean pinball." Minors are allowed at Blairally Vintage Arcade until 9 pm; facebook.com/blairallyarcade. — Matt Sayre
Comcast Business is a steadfast supporter of local entrepreneurs and small businesses in Eugene and Springfield, including these featured companies. Onward Eugene and Comcast Business have an ongoing partnership to create a thriving local economy. Matt Sayre welcomes new employers to Eugene. Connect with him about resources to expand your business here at linkedin.com/in/mattsayre.