University of Oregon women's basketball head coach Kelly Graves has seen a lot of things happen in the world of sports, beginning with what he saw as a young baseball fan.
"I remember in 1981, when the strike shortened the Major League Baseball season," he says. "That frustrated me as a baseball fan, as there were no games for a good portion of that summer. Eventually, the strike ended, and my beloved Dodgers ended up winning it all, and I was happy about that. But I still didn't like being without baseball for a while."
Then there's what has yet to happen for him in his many years coaching women's college basketball.
"My own teams haven't won a national championship yet," Graves says. "So I think any loss those years when I thought I had a chance was always a little disappointing. It's the nature of the business. You have to suffer losses, and losing is never easy. But none of that compares to what happened in March."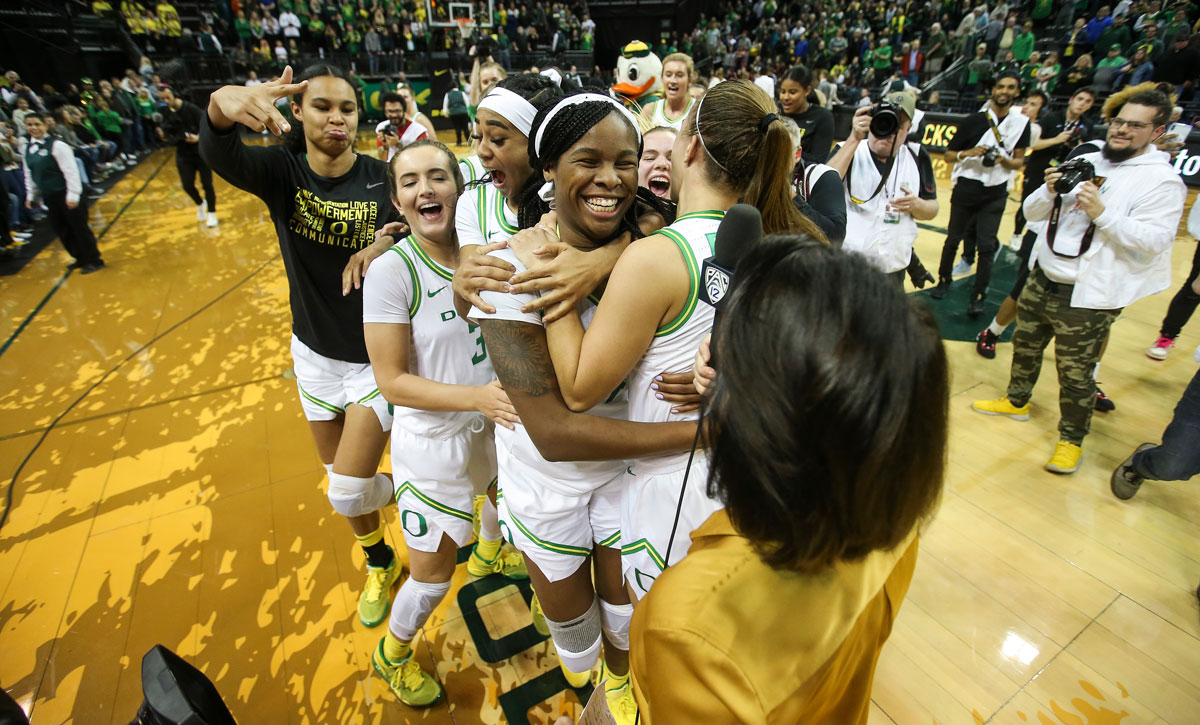 Indeed, just as it looked like the Ducks were on the verge of winning their first national title, the COVID-19 pandemic resulted in the cancellation of the NCAA tournament. Needless to say, Graves was devastated.
"You want a chance to play whether you win or lose," he explains. "I thought we had the best team. But you'd rather play instead of having it taken away as we did. That way, you can at least say you tried and gave it a shot. Having it canceled just leaves a huge hole in all of our psyches for the rest of our lives. I say that even though I know they made the right decision and it was made in the right way, as unfortunate as that is for everybody."
He's even more frustrated for his players, particularly the ones who won't be back next season, such as Satou Sabally, Ruthy Hebard, and Sabrina Ionescu.
"It's still difficult for me," Graves says. "We had everything in place to get it done. This was the year to do it, and it really did seem like a team of destiny from our first game against Team USA, all the way through the season. We ended the year on a 19-game winning streak against many Top 10 programs, and beat them soundly. I know it meant so much to that senior class, but also Satou and the rest of the group as well. But especially Ruthy and Sabrina. There's no question that Sabrina is going to go down as one of the all-time greatest ever in college basketball history, but she's always going to have that hole in her résumé of not winning a national championship."
That said, Graves believes nothing can be taken away from what happened this season or what was accomplished by a group that played in three Elite Eights and one Final Four during a four-year stretch. The first round of the WNBA draft—when Ionescu was picked first by the New York Liberty, Sabally went second to the Dallas Wings, and Hebard was picked eighth by the Chicago Sky—validates that claim.
The WNBA draft "was a special day," Graves says. "Not just for those three, but for the community. We all enjoyed seeing that. It was a huge day for the University of Oregon and our program to see that come to fruition. It just goes to show what kind of talent we had. This was a transcendent group, and it was displayed on draft night."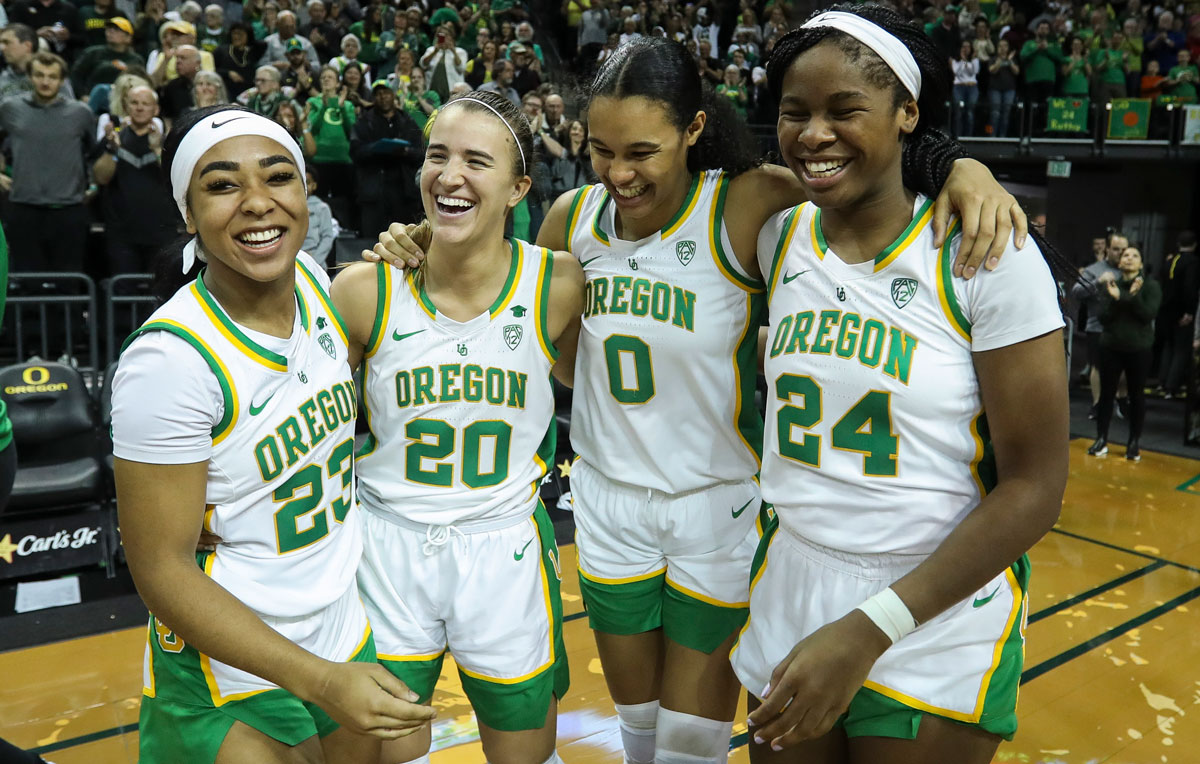 In the meantime, he has been recruiting for the next year and beyond (though current conditions mean doing so by phone and teleconference as opposed to actual visits). And while he's still bummed about what happened (and didn't happen) at the end of this season, Graves is very optimistic about the program's future.
"Is there another Sabrina or Ruthy in the mix?" he says. "That remains to be seen. But collectively, this is the most talent we have ever had on our roster. We've got the No. 1 recruiting class in the country coming in. They're not just great players, but all of them have won state championships in high school, as well as have won state 'players of the year' awards. Not to mention the players we do have returning, like Erin Boley, Jaz Shelley, and Taylor Chavez. We're not going anywhere, and we're going to make another run at this."
By the same token, Graves will always have fond memories of the team that should've won the whole thing.
"There's never going to be another team like this," he says. "It was just a perfect storm. Look at the fan support we got at Matthew Knight Arena as well as the national media attention. Attendance in Pac-12 road games almost doubled when the Ducks were in town. We might have better teams and we may win that championship, but there will never be another group like this one again."