On a sunny May afternoon, we met with Terra Pacem owner Amy Lobben. Over the course of our conversation—punctuated with stunning glasses of Merlot, Cabernet Franc, and their brand-new Brut—we learned about her and her husband's passion, humility, and care for their business.
Terra Pacem is nontraditional in a lot of ways. Owners and couple Drs. Amy Lobben and Andrew Marcus are both professors at the University of Oregon. Amy focuses on specialized technologies in geography, while Andrew specializes in human impacts within environmental sciences and is the former dean of the UO College of Arts and Sciences. Much of Amy's work, as well as the couple's decision to open Terra Pacem, is driven by their son Jeffrey, who has developmental disabilities.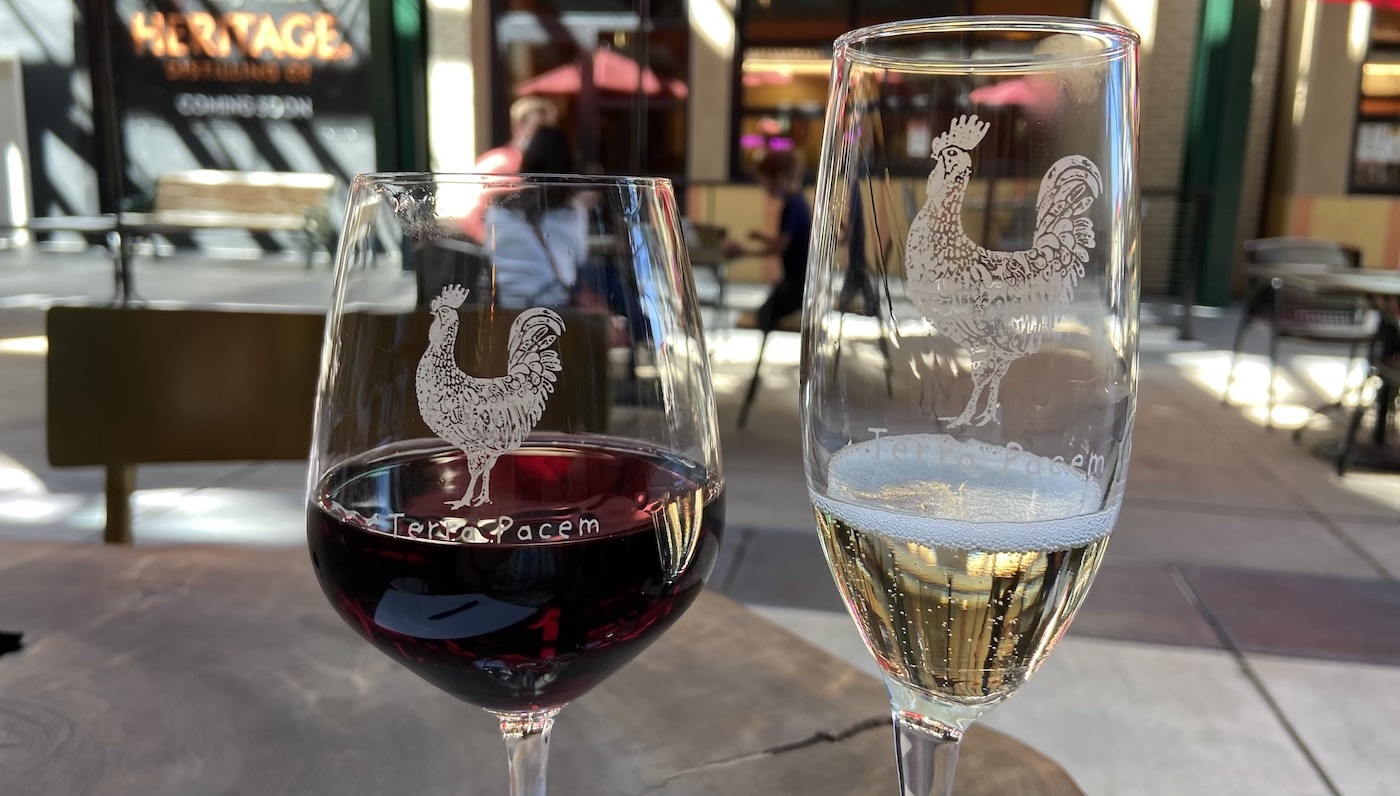 Amy expressed a deep want to build a legacy for her son, to set him and others with developmental disabilities up for success. They knew that they couldn't wait for these opportunities to come on their own; they needed to form them themselves.
As such, they combined two of their loves—their family and wine—to form a business that can meet employees where they're at and provide opportunities for work, skill building, and confidence. They're currently partnering with Full Life Forward, a local accessibility resources organization.
A couple of years ago, they bought a farm near Sweet Cheeks Winery with the idea that they would have vines, animals, and jobs available. As all businesses are learning experiences, unfortunately, they realized that having a farm on off the Territorial Highway with no LTD bus service cut off transportation access for many of their potential workers. So now, they're looking for a smaller plot closer to town that can be more easily accommodated. They even have a long-term goal of having an on-site residential program to expand opportunities.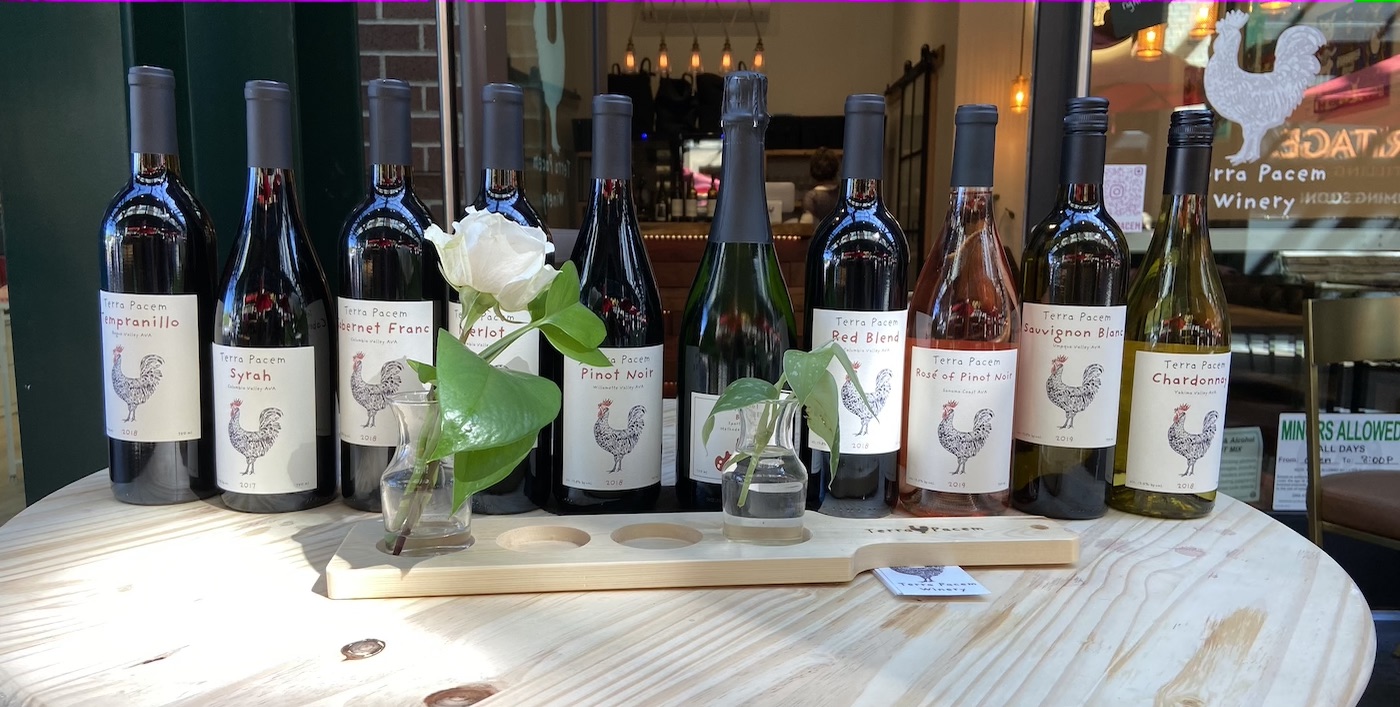 Terra Pacem is also nontraditional in the way their wine is acquired. They have no vineyard, they have no winery. instead, they work directly with wine producers who source their grapes from Walla Walla, Sonoma County, and the Willamette, Rogue, Yakima, Columbia, and Umpqua Valleys so that they are serving the best of the best to their customers. Check out their website for a full list of their offerings.
They recently opened in the 5th Street Market expansion, within the Market Alley, in a space designed by another of their sons, who is currently attending the architecture school at UO. Stop by for tastings, bottle purchases, and a look at their featured artist (this month stars Kwang Lee in a partnership with OSLP's Art and Culture program). You should also ask about the rooster who is immortalized on their labels and glasses. His name is either Vader or James (as in James Earl Jones), depending on who you ask.
Terra Pacem | 590 Pearl St., Ste. 103 | Wed-Mon, 12 pm-6 pm | 541/513-8127