Mark Frohnmayer looks back on 2007, to the moment when the driving force that has become Arcimoto took hold of him. "My partners and I had sold Garage Games for a ton of money. We built an engine that gave video game designers a DIY solution," he says. "I had just become a homeowner. I'd always been a bike commuter, but I needed something bigger. I knew I wanted something electric. I scoured the internet for months but found nothing."
At the EUG Parade, he finally found his solution. "I saw all these local electric kit cars from Bug-E," he says. "The drivers looked like they were having so much fun! And that's when the lightbulb came on. There's this giant gap between the motorcycle and the car, and nothing was being manufactured in that gap."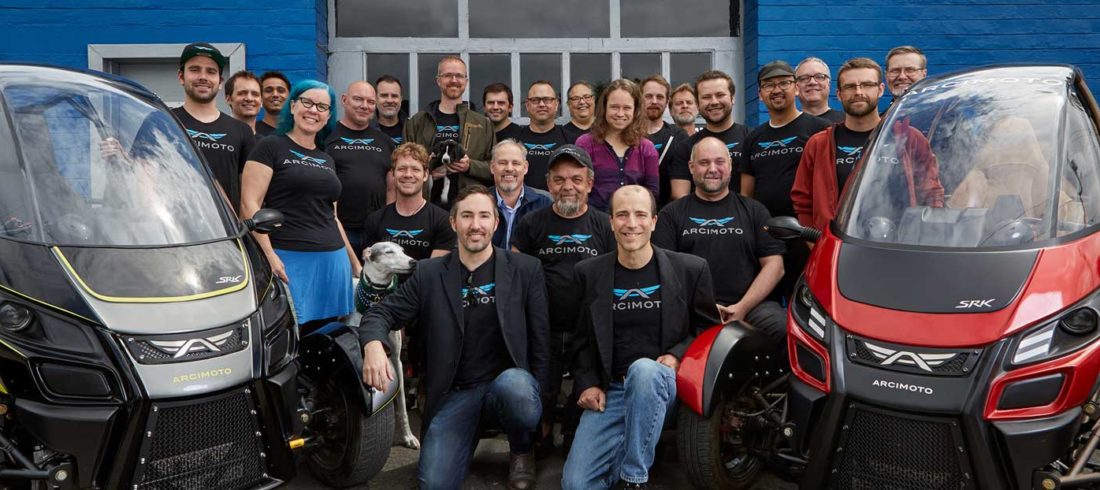 Fast-forward a little more than a decade and something close to the 10,000 repetitions that some say is required to achieve skill mastery. Frohnmayer and his team are still adjusting to their 30,000 square feet of manufacturing space in west Eugene, and Arcimoto is preparing to mass-produce Version 8 of its three-wheeled electric vehicle. Between each version were hundreds to thousands of tweaks. "This finally feels right," Frohnmayer says. "Eighth time's the charm, right?"
Plenty of people agree. A few months ago, Arcimoto attracted enough support from investors to be listed on Nasdaq. Their ticker code is "FUV"––representing the "Fun Utility Vehicle" Arcimoto sells. "You can thank my mom for that," Frohnmayer says. "She insisted that we were describing what we make with those words, so we should commit to it all the way."
That total commitment is typified by the trio of machines that fills the northwest corner of the warehouse space––a tube laser, a sheet laser, and a CNC press brake. Together, this laser fabrication system will do the heaviest parts of the production work with near absolute precision.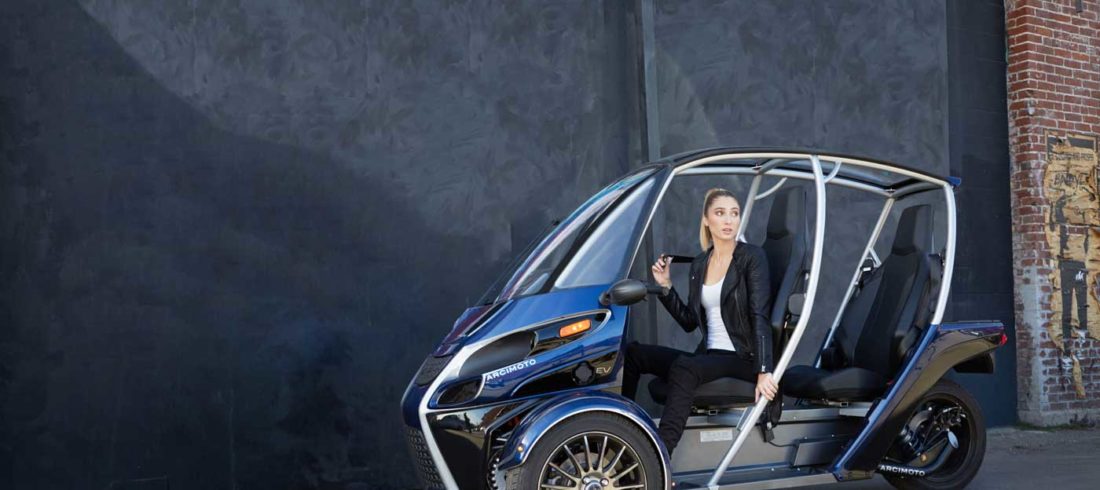 Spending millions on three machines doesn't faze Frohnmayer. "We break even on that investment after we've built and sold 750 vehicles," he says. And, since the company has received (nonbinding) orders from triple that many customers, Frohnmayer's confidence seems well founded.
No other company in the Pacific Northwest has a setup quite this advanced. "Tesla probably has one," an engineer muses. Frohnmayer offers a nuanced course correction, mastery in motion. "We're not building cars here, though we believe customers will find it meets most of those utility needs," he says. "From a production view, we've taken our inspiration from the ATV industry: small, lightweight, fun."
So don't compare Arcimoto's electric vehicles with anything Tesla is producing, even if they may be using similar machinery. Elon Musk wants to replace one sort of car with another. Frohnmayer's vision is bigger, if you can believe that. He wants to upset the vehicle manufacturing industry altogether.
"It's really worth understanding the science of disruption," he says. "The formula is really simple: What is required to meet the utility threshold for a substantial user base? And can you deliver that utility for no more than 20 to 30 percent of the expected price?"
It's not hard to see what inspired all those investors.
"With a price of around $11,900," Frohnmayer says, "we want to surprise people who thought they'd have to spend $35,000 to get what they need."
Those three machines in Frohnmayer's warehouse will be able to produce 25,000 chassis a year. Keeping up with those machines for finishing each vehicle will take hundreds of assembly workers, but there's room enough for them to grow to meet that capacity. After 10 years, supply is the half of the formula that Frohnmayer has mastered.
Frohnmayer acknowledges that one piece of the formula has not yet been revealed: "We'll see how large a market there is." Whatever demand there is for a Fun Utility Vehicle, Arcimoto is equipped to meet it.
Arcimoto, 2034 W 2nd Ave., 541/683-6293, arcimoto.com