One of the wonderful things about living in Eugene is that we are just a short drive away from the Pacific Ocean, which means our seafood is fresh, local and high quality. That old saying "the closer you are to the coast, the fresher the fish on your plate" holds true. But very few of us fishmongers have the luxury of fleeing to the sea on a moments notice, chartering a boat, or scouring the dockside for the catch of the day. Thankfully, the folks over at Fisherman's Market have us covered.
Spawned from a love of fishing and the desire to provide an entire city with easy and affordable access to the sea's bounty, Fisherman's Market has been a cornerstone of the community for more than 27 years.
"I see myself as a good citizen, feeding the community the same way a farmer does," owner Ryan Rodgers says. "We pride ourselves on the strong relationships we have with local fisherman from the Oregon and Washington coast."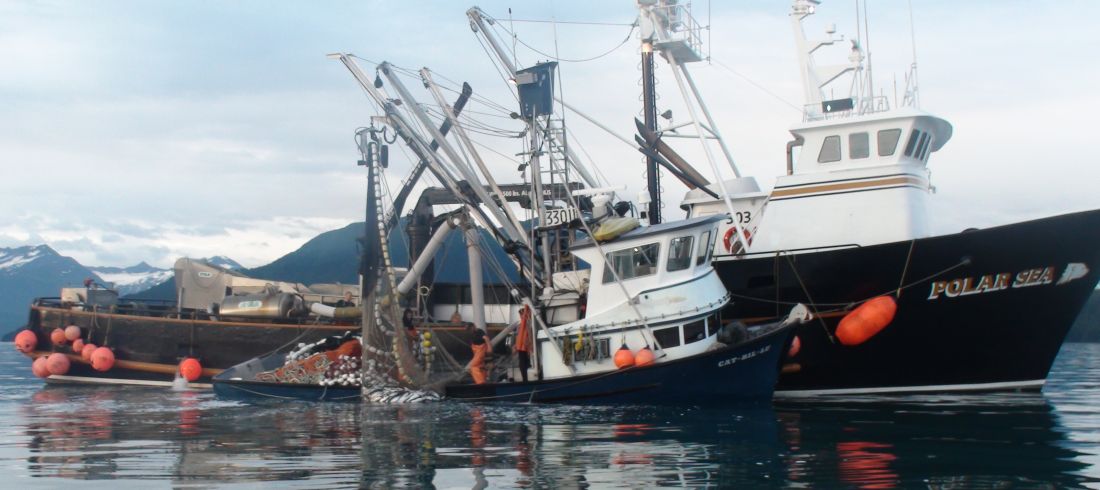 The Fisherman's Market has a folksy downhome feel to it. It's a place where you can score a mean fish and chips, a killer halibut sandwich, or even key in on some live crawdads for a southern style boil. Not only can you enjoy a sit-down meal there, but you can appease your inner fish mongering in full. This comes as no surprise really, because Rodgers is a fisherman's fisherman if there ever was one. Born and raised in Eugene, he's been a commercial fisherman since the age of 23. He is a salty veteran of eight winters on the Bering Sea. The fondest moments of Rodgers' life (and not-so-abundant free time) are spent over the summer in Alaska, fishing for pink salmon. He has caught a lot in his lifetime and shows no sign of slowing down any time soon.
"When I'm not working at the market, I'm out fishing, or driving around picking up fish," Rodgers says. "It's my whole life."
Although some entrepreneurs who turn lifelong passions into sustainable businesses claim that turning something you love into a way to make money can diminish the love affair, such is not the case with Rodgers. "I do this because I love fishing and want to fish my entire life," he says. "I have the best job in the world, hands down."
Fisherman's Market provides so many options year-round that it can be a little overwhelming to even the most dedicated pescatarian. No worries, we've got you covered with an inside scoop on some of what's in season and when you should look to come up on the freshest of fresh fish and crab.
Pink shrimp, aka Oregon shrimp meat: Season starts April1 but often doesn't really get in full swing until mid April. It goes through the summer until October 15, but usually slows up a bit before that.
Dungeness crab: Fisherman's Market is known for its Dungeness crab, and is the only live crab supplier in the area. The market cooks fresh crab daily, while most crab in stores are often 3-4 days old. The Oregon ocean crab season goes from December 1 until August 15, with 80 percent of the haul caught in the first six weeks. (Insider's Note: From Labor Day until Thanksgiving Fisherman's Market gets Bay Crab from a local boat fisherman who fishes Alsea Bay). This time of year you can also find fresh California Crab at the market.
Salmon: Fresh Columbia River spring Chinook season is best found in late February or early March. Fall is your best bet in terms of getting the quickest catch-to-plate ratio, as the market often gets its quota of Columbia River Chinook and Coho on the same day the fish are caught. During the winter, the market's supply comes from Cathlamet, Washington, and is often picked up at 7am the morning after a night of gillnetting, then goes straight to the market or to Newport where it is flash- frozen the same day. This is the salmon usually sold from the market case and used in their delicious fish and chips specials.
Sturgeon: Sturgeon are now in a decline on the Columbia and Oregon hasn't had a regular season in several years. What can be found at the market is mainly from fish farms in Idaho.
Black cod: Black cod are available year round at the market. Most of the black cod found at the market come to Eugene by way of a boat known as the Silver Quest, which hails from Newport. The best time to bank on fresh cod is mainly in May and June, and then again in September and October.
Oysters: There are no wild oysters, only aquaculture raised oysters. Fisherman's Market works with the Coos Bay oyster company, and Chuck's seafood of Charleston, Oregon. These oysters are harvested all year round, and the market runs weekly pickups.
Albacore: Albacore don't actually have a season but are fished as they pass through our Oregon waters when the water temperatures warm up. This usually begins in mid June and goes through mid September. The Fisherman's Market's winter supply of tuna comes from the vessel known as MY LEE, out of Newport.