In April, we sent out a survey asking for Lane County residents to nominate their top picks in 12 different categories. We wanted to showcase local businesses, who have felt the effects of the coronavirus pandemic and who could use a little extra love right now. We asked survey takers to write in a first and second place pick, which we scored accordingly. As a result, we bring you Lane County's Top Picks for Breweries!
Please follow up with the individual businesses about changes in hours or services.
Coldfire Brewery
Combining European brewing traditions and Pacific Northwest aesthetics, Coldfire Brewing is headed by brothers Dan and Stephen Hughes. The brothers brew in small batches, inspired by their homebrewing days. Join them for a beer, like their Oregon Marionberry Sour or German-style Altbier, paired with food from their resident food trucks.
Coldfire Brewery | 263 Mill St. | 541/636-3889 | coldfirebrewing.com
Ninkasi Brewing and Better Living Room
Ninkasi Brewing is committed to creating the best experience possible for their guests and for their local partnerships, including those with local farmers and producers, House of Records, BNF, and Cyderish Cider. The Better Living Room, their recently opened restaurant, offers exclusive brews and great food in a comfortable setting.
Ninkasi Brewing and Better Living Room | 155 Blair Blvd. | 541/344-2739 | ninkasibrewing.com
Oakshire Brewing
Oakshire seeks to create and share great beer experiences, inspired by community in their small-batch enterprises. Pick up a can, bottle, or keg of one of their brews. They have something for all beer tastes. They recently opened the Oakshire Beer Hall in NE Portland.
Oakshire Brewing | Public House: 207 Madison St. | 541/654-5520 | oakbrew.com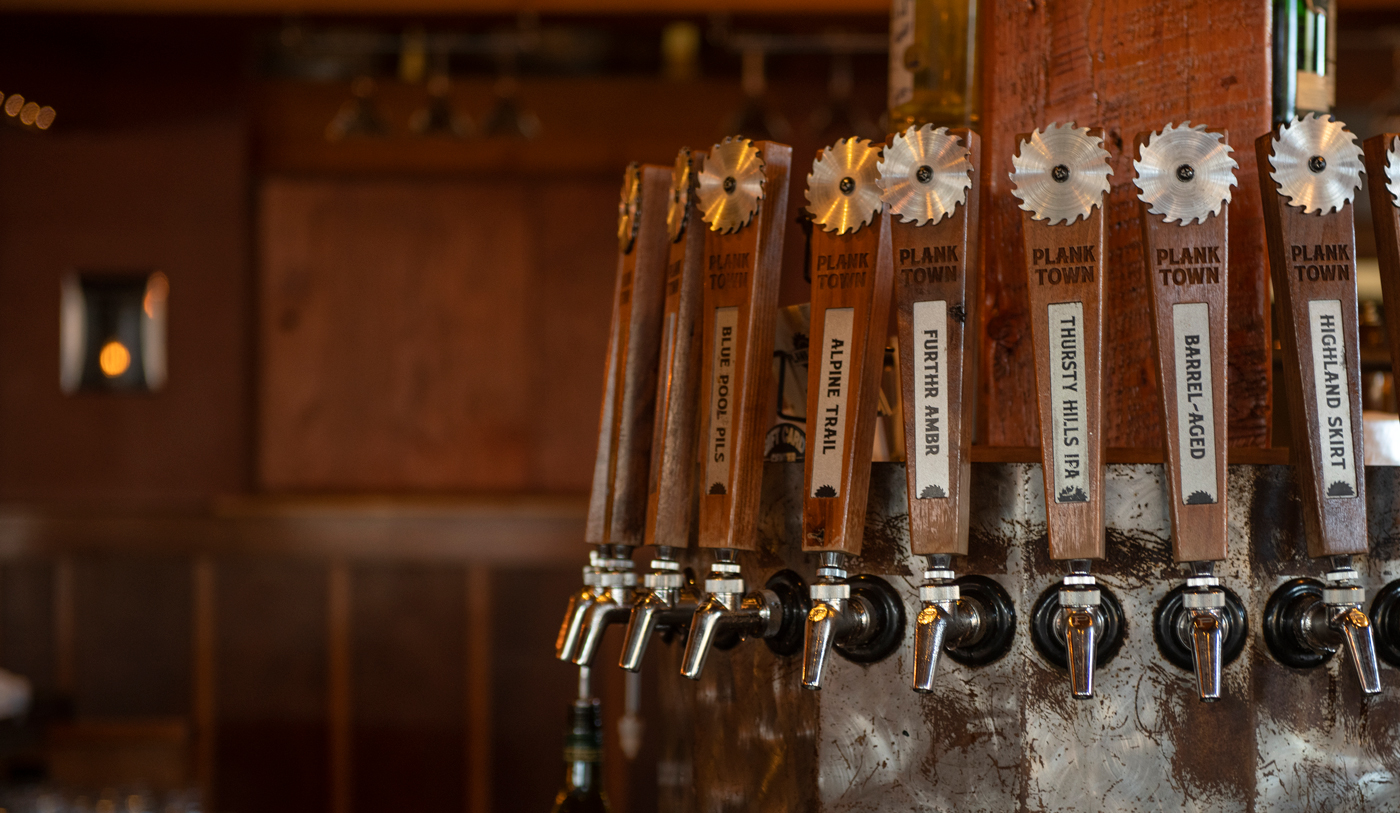 Plank Town Brewing Company
Sitting at the heart of Main Street in downtown Springfield, Plank Town Brewing Company serves house-brewed beers, ciders, and guest beers from their 20 taps, two nitro taps, and two cask beer engines. They also serve delicious food, like their whiskey onion jam burger or their buttermilk fried chicken sandwich.
Plank Town Brewing Company | 346 Main St., Springfield | 541/746-1890 | planktownbrewing.com
Top Brewery Honorable Mentions
Hop Valley Brewing Co. | 990 W 1st Ave. | 980 Kruse Way, Springfield | 541/485-2337 | hopvalleybrewing.com
Falling Sky Brewery | 1334 Oak Alley | 790 Blair Blvd. | 1395 University St., Rm #46 | 541/653-9167 | fallingskybrewing.com
Claim 52 Brewing | 1203 Willamette St., 541/844-0152 | 1030 Tyinn St., Ste. 1, 458/205-8188 | claim52brewing.com
Alesong Brewing and Blending | 80848 Territorial Hwy. | 541/844-9925 | alesongbrewing.com
Viking Braggot Company | 2490 Willamette St., 541/515-6314 | 520 Commercial St., Unit F, 541/653-8371 | drinkviking.com
Check out our other Top Picks:
Top Place for Coffee or a Snack