In April, we sent out a survey asking for Lane County residents to nominate their top picks in 12 different categories. We wanted to showcase local businesses, who have felt the effects of the coronavirus pandemic and who could use a little extra love right now. We asked survey takers to write in a first and second place pick, which we scored accordingly. As a result, we bring you Lane County's Top Picks for Local Artists!
Please follow up with the individual businesses about changes in hours or services.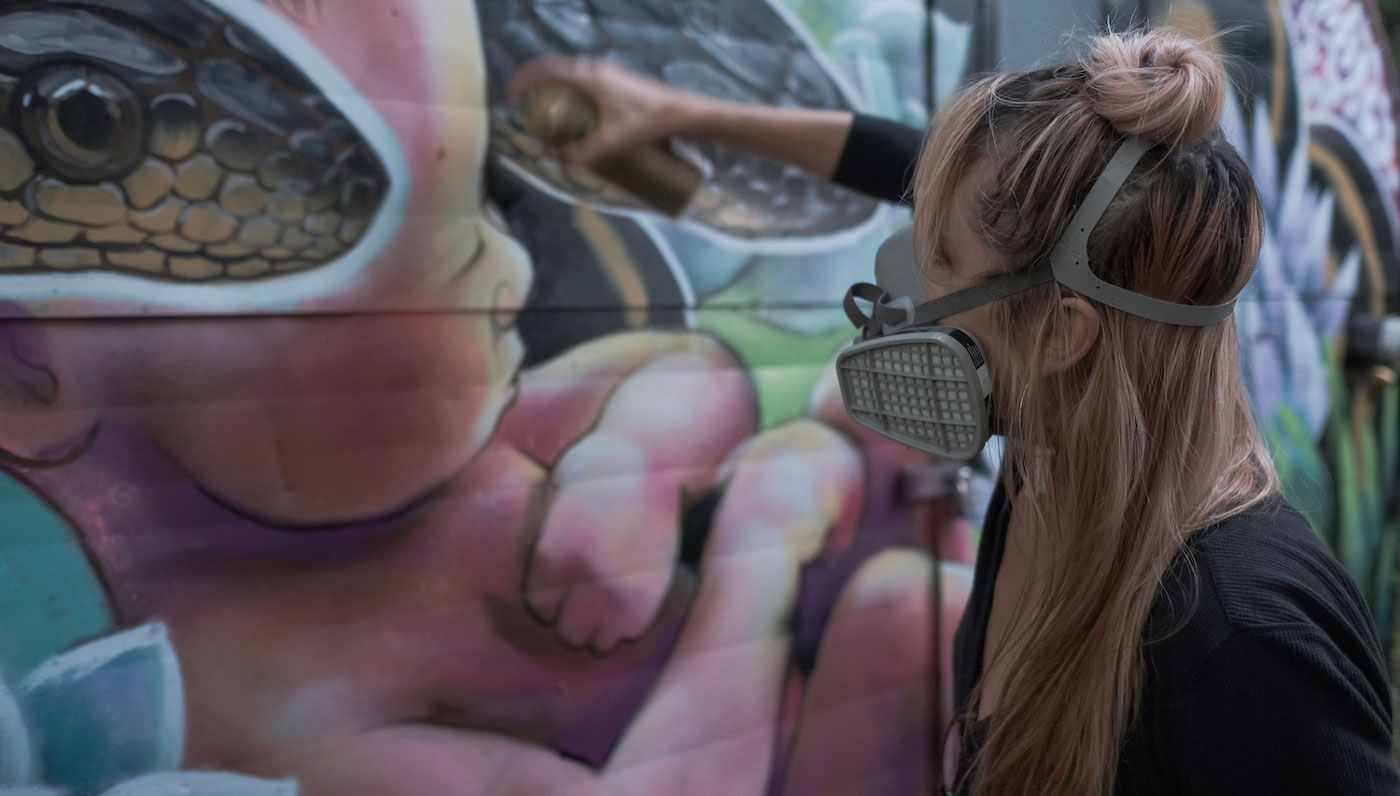 Ila Rose
Ila Rose's art is definitely present in Eugene. With three Oregon Country Fair posters and seven murals around town (including the 20x21EUG Mural Project contribution on the side of the Elevation Bouldering Gym) under her belt, Rose is building an artistic legacy. Her paintings are intricate and thought provoking.
Ila Rose | ilaroseart.com
Jud Turner
Jud Turner's sculptures always command a second, deeper look. Most often working with metal, Turner's portfolio includes animals, skulls, nature, and others, all made with unexpected materials and including unexpected details. His work can also be found around town, at Ninkasi's Better Living Room, on 13th Avenue and Alder Street, and at Thinking Tree Spirits.
Jud Turner | judturner.com
Shanna Trumbly
In her paintings, Shanna Trumbly brings her vision of the natural and imagined world. Constantly contributing to her lifelong series "Daydream," Trumbly lets her mind and paintbrush go wild, bringing to life whimsical scenes of deer, bears, flowers, peacocks, color, and much more.
Shanna Trumbly | shannatrumbly.com
Shirley Kay Art
Shirley Kay's abstract, near-impressionist paintings are a reflection of all points in her life. While she's most known for her "Farm Life" series, inspired by her childhood spent in Nebraska, she has also depicted Pacific Northwest-inspired scenes and more abstract color pieces.
Shirley Kay Art | shirleykayart.com
Top Artist Honorable Mentions
Bret Pendlebury | bretpendlebury.com
Bayne Gardner | baynegardner.com
Bekah Zeimetz | bekahzeimetz.com
Betsy Wolfston | betsywolfston.com
Sarah Bast | sarahbaststudio.com
Check out our other Top Picks:
Top Place for Coffee or a Snack