Eugene goes by a few different names . . . the Emerald City, the Silicon Shire, Track Town USA. As our city motto says, we're "a great city for the arts and outdoors," and whether you live here year-round or are visiting Eugene for the first time, you'll surely find that to be true. There are plenty of things to enjoy that you can only do here. These suggestions showcase our lifestyle, our commitment to sustainability, our proximity to nature, love of the arts, entertainment, and so much more. Here's a short rundown of some of our town's favorite activities. And if you already live here, hopefully you'll find something new for your summer adventure's too.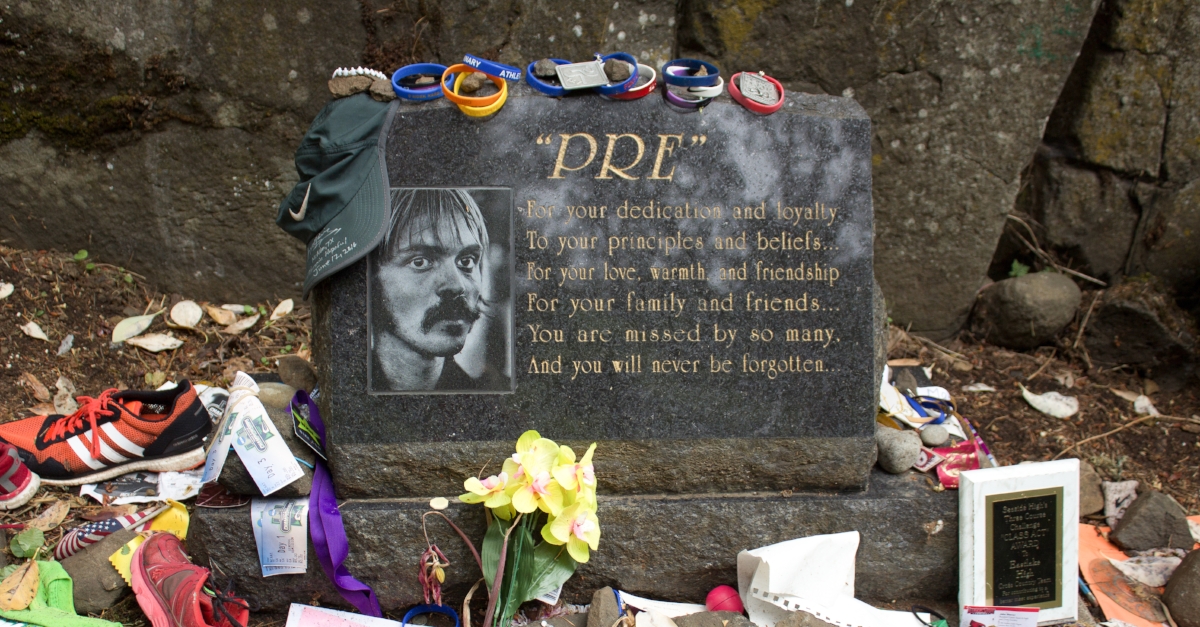 Visit Pre's Rock
Leave a token of remembrance at the site of the car crash that took the life of Steve "Pre" Prefontaine, Olympic runner and one of the most celebrated University of Oregon alumni. Finding Pre's Rock is an adventure in itself. First, wind to the top of Eugene's oldest city park, Hendrick's Park, established in 1906. Leave time to enjoy the 15-acre rhododendron garden, the 5-acre native plant garden, or the many meandering walking paths. Next, look for green "Pre's Rock" signs directing you onto Skyline Drive. The road is rocky, steep, and narrow, but the memorial site was recently upgraded with designated parking, an accessible ramp, and a safety railing.
2425 Skyline Blvd.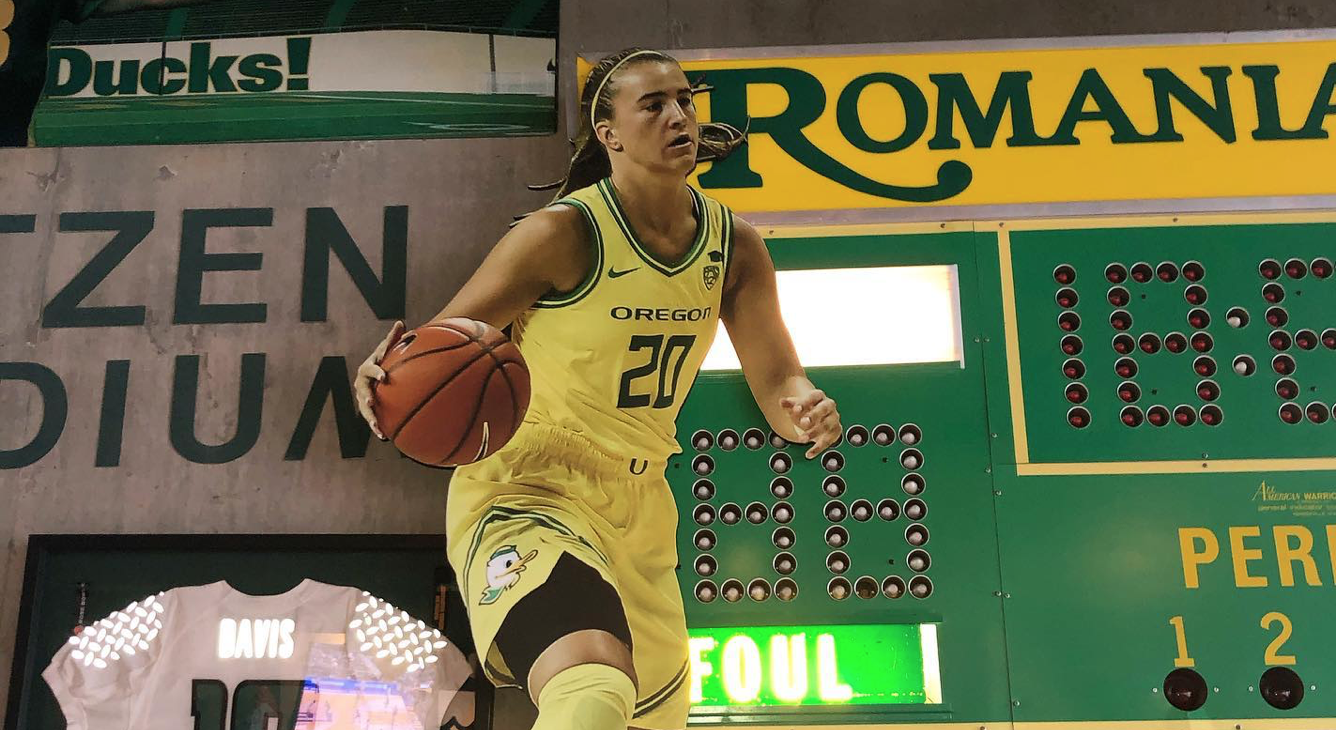 Wild Duck Cafe 
An easy walk from Hayward Field, Wild Duck Cafe on Villard Street is gearing up to be a hub of awards presentations, giveaways, and press activity. Popular year-round, the cafe is known locally for gourmet pub burgers, homemade soup, salads, and brunch. With the Olympic Village feel of campus during the championships, don't be surprised if you spot a famous athlete while enjoying a beer or lingering over a Bloody Mary. Extra outdoor seating and a main stage will be constructed in the restaurant parking lot for the event. Before settling your tab, step inside for a selfie with a 22-foot-tall tribute image of Steve Prefontaine and check out other noteworthy UO sports memorabilia, including the original scoreboard from basketball arena McArthur Court. If you dine with kids, get a souvenir rubber duck.
Moon Tree
Traveling to the moon and back on the Apollo 14 lunar mission in 1971, astronaut and former U.S. Forest Service smokejumper Stuart Roosa brought five different types of tree seeds with him in his orbit around the moon in the command module Kitty Hawk. Surviving the journey, one tiny Douglas fir seed from the small lot was germinated, studied, and later planted on the UO campus. Now located on the east side of the Erb Memorial Student Union on 13th Avenue, the Moon Tree is marked by a commemorative plaque and welcoming benches.
Prince Pückler's Ice Cream
Prince Pückler's has been keeping Eugenians happy on hot days since 1975. On cold days, their espresso is pretty popular, too. The creamery is nestled in a small cluster of shops and restaurants near the intersection of East 19th and Agate and a stone's throw from the track and field events — you'll see the line at the perennial favorite local ice cream shop before you even get to the corner. Choose from more than 40 flavors of ice cream with flavors like raspberry cheesecake, Oregon chai, or Oregon bing cherry, made in-house using quality local ingredients.
King Estate Winery 
Visitors to King Estate Winery enjoy sweeping views, fields of lavender, and fine dining as majestic as the name implies. The largest biodynamic-certified vineyard in North America, King Estate uses regenerative and environmentally responsible farming practices, which are driving the future of the wine industry. Thanks to our highly favorable climate for pinot noir grapes, wines produced in the southern Willamette Valley hold their own against those made in Burgundy, France. Leave a leisurely afternoon to fully explore the region's many tasting rooms; nearly all are an easy and pleasant drive from downtown. Consult the Eugene, Cascades, and Coast website for a complete itinerary-based list of wineries, breweries, tasting rooms, and distilleries located throughout the county.
Rent an Arcimoto FUV
Headquartered in Eugene, electric vehicle company Arcimoto manufactures and sells Fun Utility Vehicles (FUVs) for personal and commercial use. Rent one of the ultra-efficient tandem two-seat, three-wheeled electric vehicles for an hour or the entire day for a unique and thrilling way to tour the city and venture out into the country. The FUV reaches 75 mph and can range 102 miles on a charge. Unlike a motorcycle, it requires no balance or leaning to operate so anyone can drive it! It's quiet inside the curved roof, so you can talk to each other and you're protected from the elements. Rentals start and end at Ninkasi Brewing, a cornerstone independent brewery.
Happy Hour With A View
Located in the heart of Oakway Center, Eugene's lifestyle hub and premiere shopping district, the Sky Bar at the Hyatt Hotel offers visitors a people-watching vantage point with 360-degree mountain views. The rooftop bar has a full menu and array of beverages, and hotel guests and visitors are encouraged to enjoy happy hour specials daily between 4 and 6 pm. Snag a seat around the outdoor fireplace and settle into the evening to a backdrop of live music and entertainment.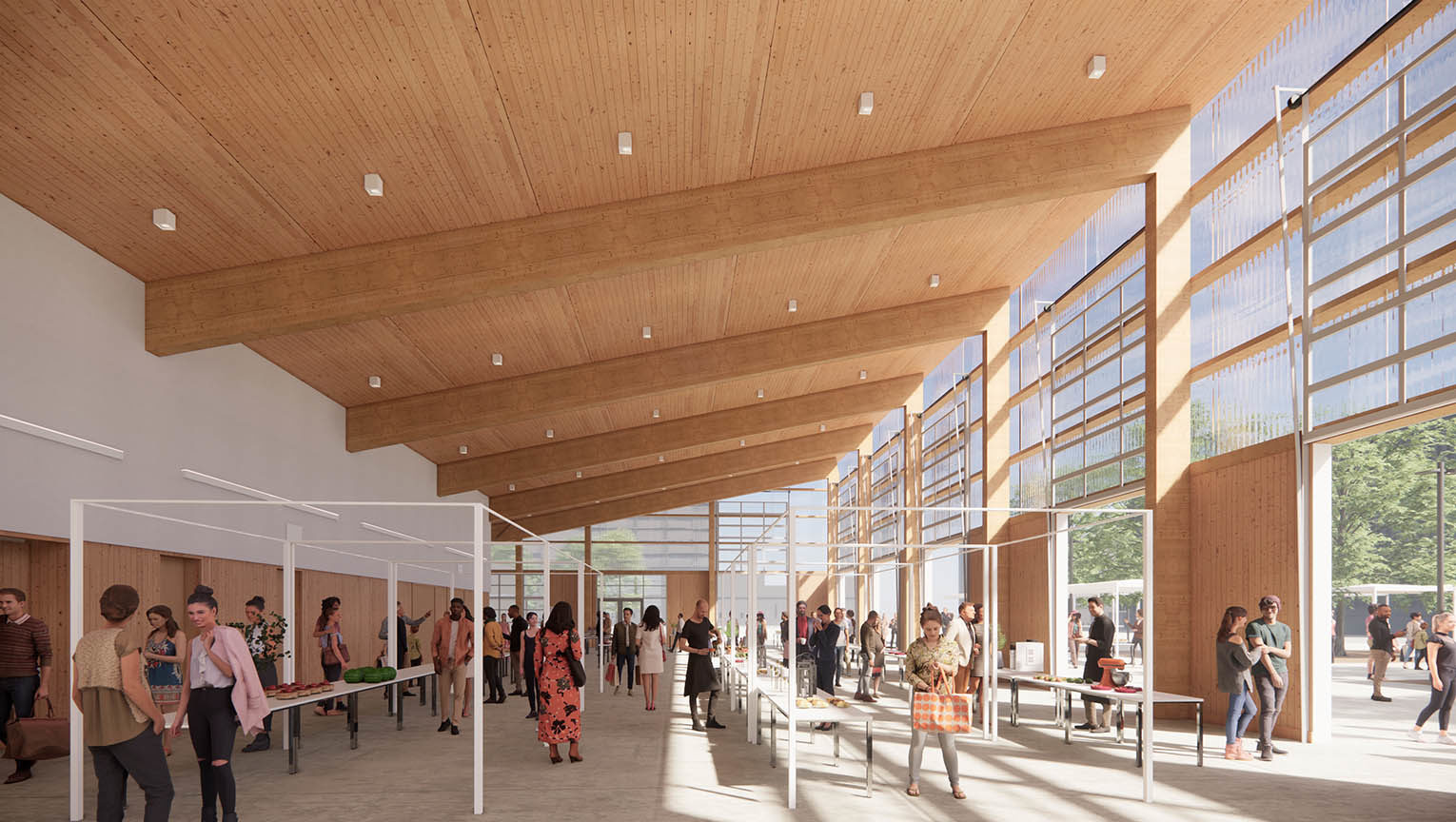 Saturday Market / Farmers Market
Every Saturday and Tuesday during the peak growing season, hundreds of vendors fill their stalls at the Lane County Farmers Market with produce grown or items crafted in the state of Oregon. Recently relocated to a state-of-the-art Farmers Market Pavilion at 8th and Oak, the new space reflects the value and pride that the local community places on sustainability and supporting local food, local growers, and local food artisans. To accommodate the influx of visitors during WCH Oregon22, the Lane County Farmers market will have extended hours on Saturday and Sunday as well as a special evening event on July 20 to showcase the prepared food from local vendors. The Farmers Market runs in tandem with Saturday Market, a collective of artisans and makers selling their art, jewelry, and handcrafted wares. Throughout the day, local entertainers and musicians take to the stage near the International Food Court.
Explore the Local Waters
Among the many wonderful things to explore in Lane County are the local waters. For fishing enthusiasts, consider renting equipment or arranging for a guided tour on the Willamette or McKenzie rivers with Caddis Fly Shop. Caddis Fly, which focuses on the art of fly casting, also offers regular beginner's classes at the ponds at Alton Baker Park. To get out onto the water, rent a canoe, kayak, or stand-up paddleboard from Northwest Canoe Tour and spend the afternoon navigating the two-mile channel that runs through the heart of Alton Baker Park. If a river float is more your style, join the many students and community members who reserve rafts, wetsuits, helmets, and other accessories from the Rental Barn, home to the popular UO outdoor gear rental program.
outdoorprogram.uoregon.edu/rentals
Hike Spencer Butte
If you're looking for the most panoramic views of the Emerald Valley, leave time to hike to the top of Spencer Butte. With an elevation of 2,058 feet, Spencer Butte is the most prominent natural landmark in the southern Willamette Valley. If you walk, choose your entry point along the Ridgeline Trail System and hike through majestic Douglas firs and dense ferns until you reach the final 120 basalt steps leading to the summit. Note that some sections of the Ridgeline Trail System are mixed use; bring your mountain bike for some fast-paced and semi-technical single track. For a different experience, the Cascades Raptor Center on Fox Hollow Road (and in the shadow of Spencer Butte) provides an excellent place to view the rescue, rehabilitation, and release of raptors native to the Pacific Northwest. If you don't have time for a hike, drive to the top of Skinner Butte on the other side of town for a bird's eye view of the city.
eugene-or.gov/Facilities/Facility/Details/-158
Mt. Pisgah Arboretum
Just five miles outside of downtown Eugene, the Mt. Pisgah Arboretum draws hikers, picnickers, foragers, school groups, equestrians, and wedding parties alike. The 209-acre living tree museum hugs the south fork of the Willamette River and rises to 1,531 feet above sea level. While the path to the summit of Mt. Pisgah receives the most foot traffic, a lovely alternative is the network of trails stemming from the north trailhead and parking lot; be sure to find the wooden tree swing hanging from the sturdy branches of a majestic white oak.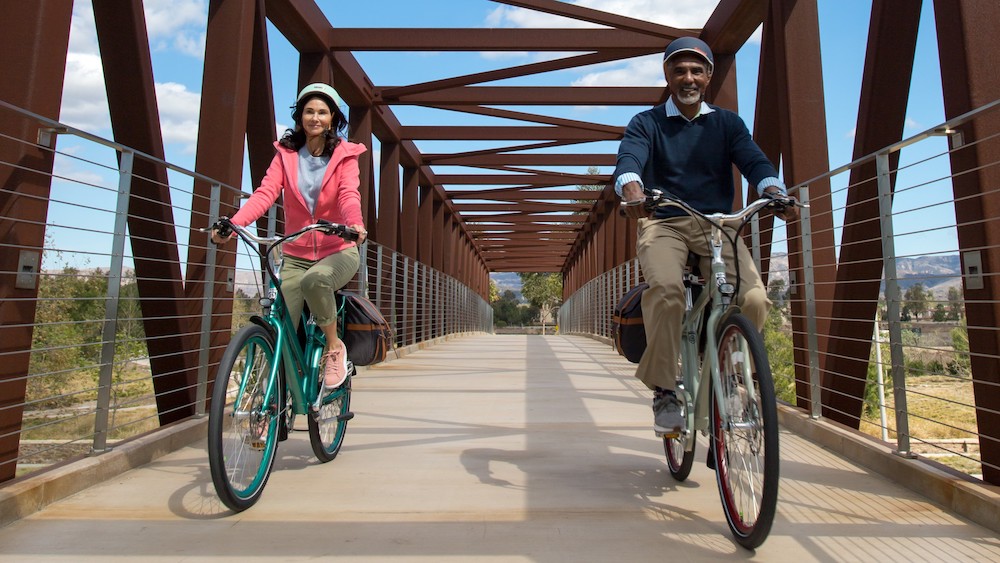 Rent an Electric Bike 
Visitors will eventually notice that Eugene is one of the most bicycle-friendly cities in America — the many bike stores, bike rentals, bike lanes, bike locks, and bike paths are proof. An uncontested favorite bike ride is along the north and south banks of the Willamette River and through Alton Baker Park (coincidentally, the official WCH Oregon22 marathon course). For an adventurous and fun experience, consider renting a solo or tandem electric bike by the hour or the day from the friendly folks at Pedego Electric Bicycles on East 5th Avenue, just blocks from the entry point to the Ruth Bascom Riverbank Path system at Skinner Butte Park.
pedegoelectricbikes.com/dealers/eugene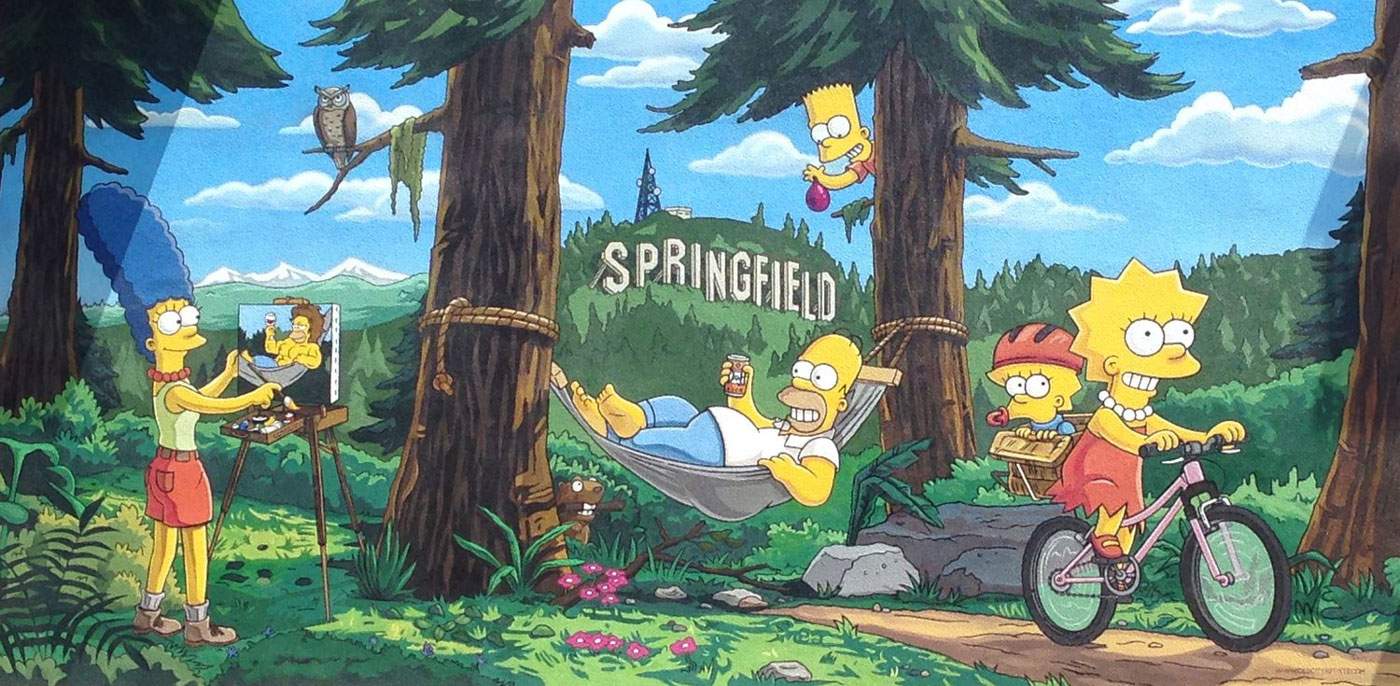 Take a Souvenir Photo at the Simpsons Murals in Springfield
Nearby Springfield is considered to be the inspiration for the fictional town of Springfield in the long-running animated TV comedy "The Simpsons." A popular location for a souvenir photo (and arguably the most popular stop on the Unofficial Simpsons Tour) is the 15-by-30-foot Simpsons mural located on the west wall of the Emerald Art Center near the intersection of Fifth and Main in Springfield's historic downtown shopping and business district. For another nearby larger-than-life photo op, look for the two-story mural of author Ken Kesey on the east wall of the Plank Town Brewing building. Kesey, a Springfield High School graduate and UO alum, is best known for his novel One Flew Over the Cuckoo's Nest.
eugenecascadescoast.org/history-culture/film-history/simpsons/tour
Climb the Columns at Skinner Butte
It's hard to miss the 50-foot-tall basalt rock columns on the western face of Skinner Butte, a prominent natural landmark and city park named in honor of city founder Eugene Skinner. With bolted anchor points, multiple cracks, and more than 50 routes ranging from beginner to advanced, the outdoor columns are teeming with climbers year-round and especially in warmer months. When you're done climbing, drive up to the small parking lot at the top for incredible views of the valley. Within the shadow of Skinner Butte (and an easy walk from the basalt columns) are two indoor options for climate-controlled climbing and bouldering, Crux Rock Climbing Gym and Elevations Bouldering Gym. Both offer lessons and classes as well as gear and equipment rentals.
eugene-or.gov/Facilities/Facility/Details/Skinner-Butte-Park-55
Sweet Life
Eat dessert first at Sweet Life Patisserie on Monroe Street or Sweet Life Petite on East 19th Avenue. Founded by two sisters in 1993 and specializing in French recipes and American classics, Sweet Life has become Eugene's destination cafe and pastry spot. Today, a team of artisans works round-the-clock to prepare sweet and savory signature classics ranging from pies and tarts to cookies, brownies, and even gelato and ice cream, including a large selection of vegan and dairy-free confections.
Bier Stein
Roll out the barrel and plan to have a barrel of fun at the Beer Stein, the only place in town you will find 30 rotating taps and more than 1,000 different labels of cold-stored bottled beer from around the world. With its ample indoor and outdoor seating, a delicious pub menu, and an assortment of beer bottles and beer steins decorating the walls, it's easy to see why the Beer Stein grew from a hole-in-the wall to favorite watering hole in the span of 17 years.

Topgolf Swing Suite at the Graduate Hotel
In a newly remodeled and rebranded space, downtown Eugene's Graduate Hotel was recognized by National Geographic as one of the most Instagrammable hotels in the United States in 2019. And with its 144 vintage Nike sports posters and 43 pairs of Nike sneakers on display in the hotel lobby (including a pair of the first Moon Shoes), it's easy to see why the Graduate was selected as an official host hotel for the WCH Oregon22 officiating committee. Visitors and guests are encouraged to make a sport out of getting social at the property's Topgolf Swing Suite, one of five Topgolf locations across the country. Each bay accommodates up to eight players, who can choose from 80 different virtual golf courses, a driving range, or other sports including baseball, football, soccer, hockey, zombie dodgeball, and carnival games. Enjoy cocktails, wine, and beer from the Topgolf bar area or the the Trophy Room restaurant located at the opposite end of the hotel lobby.
graduatehotels.com/eugene/topgolf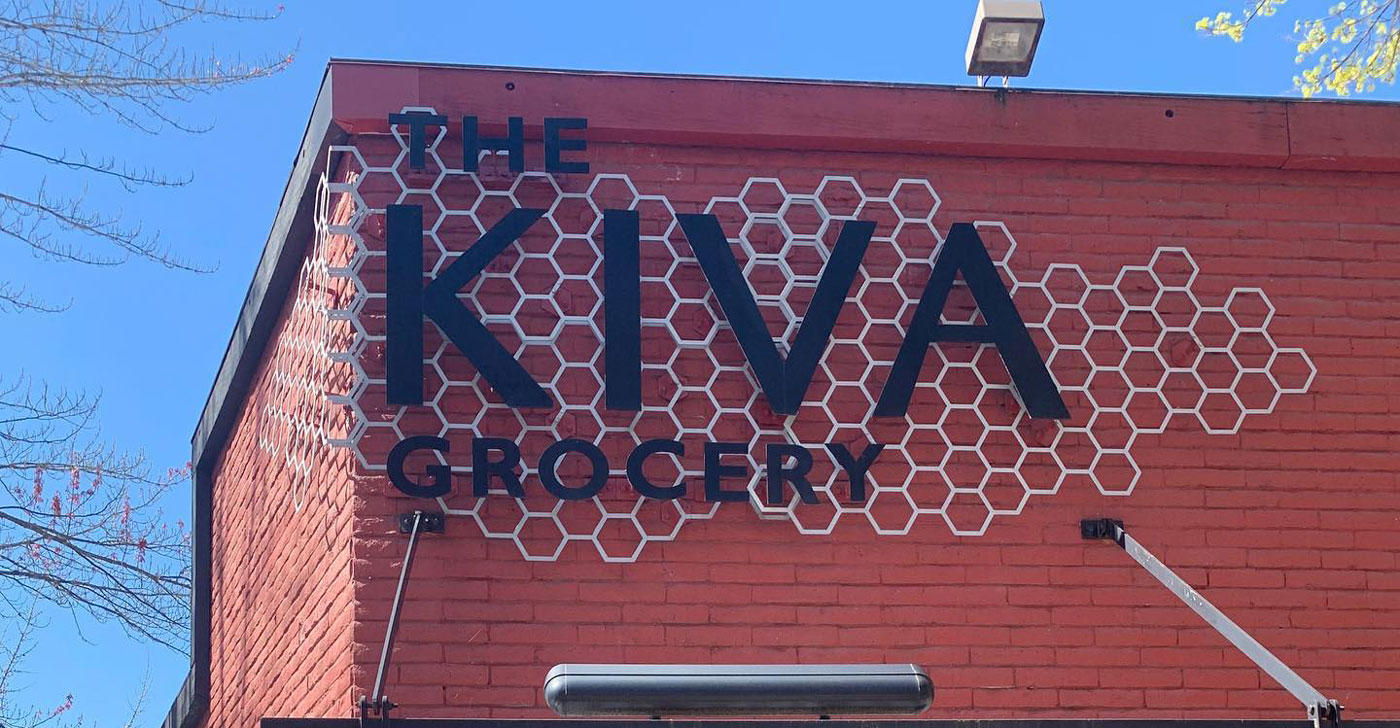 Natural Food Markets
Sundance Natural Foods, Kiva Grocery Store, Capella Market, Red Barn Natural Grocers, and several Market of Choice locations, there's no shortage of local natural food markets. Each market is as unique as the Eugene neighborhoods that passionately support their existence, so wherever you're staying, it's not difficult to find organic and sustainable food within an easy walk or bike from your hotel or home. For more ideas, the South Willamette Valley Food Trail highlights some of the most creative and unique local businesses that are growing local food, selling locally made products, and serving up delicious meals and drinks all made with locally sourced ingredients.
facebook.com/redbarngrocery.page
southwillamettevalleyfoodtrail.com
Julie Henning is the author of "100 Things to do in Eugene Before You Die" (Reedy Press, 2018). Pick up your copy for more ways to explore Eugene, Springfield, and the surrounding area at the Travel Lane County downtown visitor information center.