EM TOP PICKS
Beaudet Jewelry Design
This stunning, one-of-a-kind necklace is the first in a line of handmade jewelry by Beaudet Jewelry. The line pays homage to Oregon wine grapes. $1,085. Beaudet Jewelry, 987 Garfield St., Ste. 1, 541/484-6548, beaudetjewelry.com
Burch's
These UGG Dakota Slippers are perfect for lounging around in warmth, comfort, and style, and have an outdoor-safe sole. $100. Burch's, 16 Oakway Center, 1 Club Rd., burchsshoes.com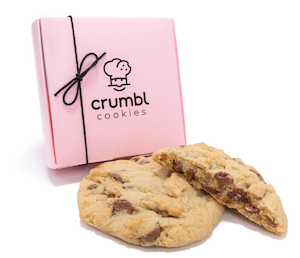 Crumbl Cookies
A cookie that will satisfy everyone in the family. Available in a four-pack or a dozen $33. Crumbl Cookies, 207 Coburg Rd., Ste. 107, 541/246-6565, crumblcookies.com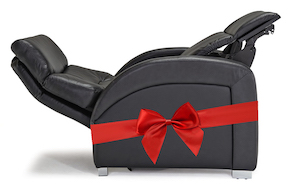 Edgewater Home Furnishings
A recliner from Edgewater Home Furnishings will invite peace and tranquility for all ages into your home for the holidays. Prices vary. Edgewater Home Furnishings, 155 Division Ave., 541/484-1962, edgewaterfurniture.com
Euphoria Chocolate
A box of mouthwatering hand-crafted chocolates will have your sweet tooth craving more! $14.50. Euphoria Chocolate, 4090 Stewart Rd., 21 Oakway Rd., 945 Willamette St., 541/344-4605, euphoriachocolate.com
Fisherman's Market
Give a taste of true Pacific Northwest seafood with a canned chinook salmon Gift Box from Eugene favorite, Fisherman's Market. Other options include silver salmon and Albacore tuna. $45. Fisherman's Market, 830 W 7th Ave., 541/484-2722, eugenefishmarket.com
Freudian Slip
The Hanky Panky Collection offers beautifully laced thongs and panties for all body types and style preferences. $25-$75. Freudian Slip, 248 E 5th Ave., Ste. 15, 541/345-7547, shopfreudianslip.com
Friendly Street Market
A hand-crafted mug from Friendly Street Market is perfect for sharing a hot beverage with your loved ones or a gift to the coffee drinker in your family or choose from a wide selection of good reads for the bookworm in your life. Mug: $15. Friendly Street Market, 2757 Friendly St., 541/683-2079, friendlystreetmarket.com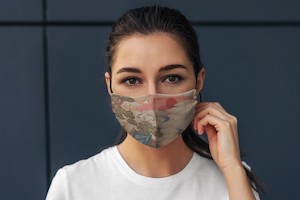 Jordan Schnitzer Museum of Art
Keep yourself and others safe while rocking one of JSMA's gorgeous printed art masks. $14. Jordan Schnitzer Museum of Art, 1430 Johnson Ln., 541/346-3027, jsma.uoregon.edu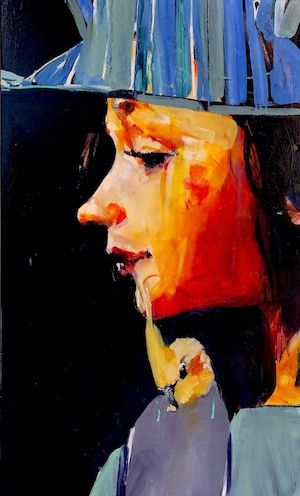 Karin Clarke Gallery
Karin Clarke's artistic talent will add a refreshing vibe into your home, filling it with images of romance, solitude, and beauty. Prices vary. Karin Clarke Gallery, 760 Willamette St., 541/684-7963, karinclarkegallery.com
Kelly's Appliances
Upgrade your kitchen with this versatile oven and stovetop to fill your home with pleasant home-cooking aromas. $1,793. Kelly's Appliances, 1465 W 7th Ave., 541/485-6000, kellyshomecenter.com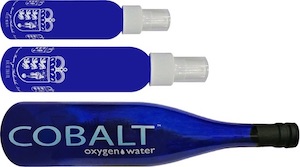 Langenburg Oxygen Water
Keep your body happy and healthy with this Langenburg Oxygen Water. Drink or use their facial spray. Cobalt: $17, facial spray: $11. Langenburg Oxygen Water, 1704 W 2nd Ave., 541/687-0130, langenburgwater.com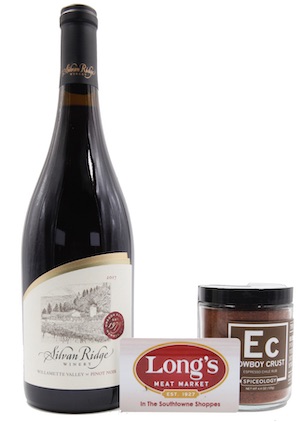 Silvan Ridge Winery
What better way to celebrate time with your family than a nice glass of wine and an assortment of locally curated meat rubs from award-winning Silvan Ridge Winery. $25-$100. Silvan Ridge Winery, 27012 Briggs Hill Rd., 541/345-1945, silvanridge.com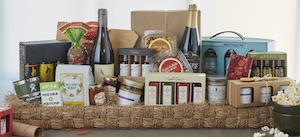 Market of Choice
Taste the delectable abundance our regions produce has to offer with those close to you by purchasing local products from Market of Choice. Prices vary.
This Crystal Candle from Market of Choice will most definitely bring balance and serenity to your cozy home. $27.95. Market of Choice, see website for locations, 541/687-1188, marketofchoice.com
Mountain Rose Herbs
The bountiful spice kit from Mountain Rose Herbs just might be what your perfect home-cooked meal is missing. Wow your guests with these flavor-packed spices! $5.25 per. Mountain Rose Herbs, 152 W 5th Ave., Ste. 3, 541/868-8420, mountainroseherbs.com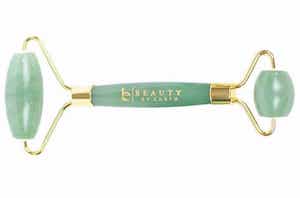 Pearl Day Spa
Rejuvenate and cleanse your soul with the jade roller and serum from Pearl Day Spa. $46. Pearl Day Spa, 1375 Pearl St., 541/683-3377, thepearldayspa.com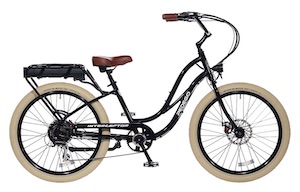 Pedego Electric Bikes
Take in all the scenic views our county has to offer from the comfort of Pedego's Interceptor Electric Bike. Prices vary. Pedego Electric Bikes Eugene, 199 E 5th Ave., Ste. 5, 541/650-0650, pedegoelectricbikes.com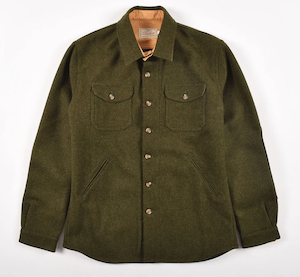 Porterhouse
Produces in Portland, this country-style button down jacket made from Melton Wool will put a smile on the outdoors enthusiast in your life. $345. Porterhouse Clothing, 160 E Broadway, Ste. A, 541/844-0514, porterhouseclothing.com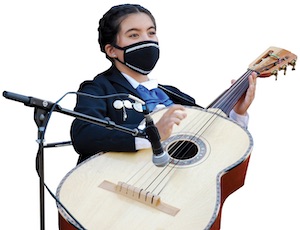 The Shedd
Give the "Gift of Music" with The Shedd's gift certificates, which can be exchanged for either music lessons or tickets to their many performances. Prices vary. The Shedd, 868 High St., 541/434-7000, theshedd.org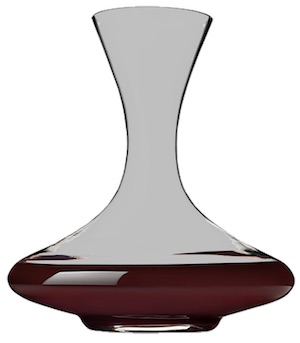 Sundance Wine Cellars
This traditional wine decanter is a great way to share your love for wine with that person you love. This decanter showcases a sophisticated curve providing maximum aeration. $29.95. Sundance Wine Cellars, 2441 Hilyard St., 541/687-9463, orwine.com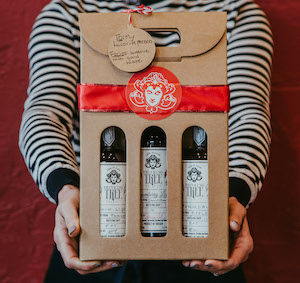 Thinking Tree Spirits
This gift box from Thinking Tree Spirits comes with Peach and Boysenberry Liqueur and Pommeau, an apple brandy perfect for the season! $74-$84. Thinking Tree Spirits, 88 Jackson St., 541/515-6993, thinkingtreespirits.com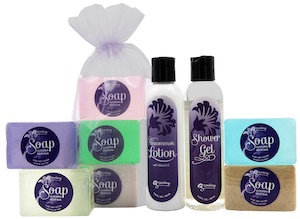 Uncommon Scents at the Meridian
Pleasurable, custom-blended fragrances and soaps from Uncommon Scents at the Meridian will keep you comforted and clean during this holiday season. $30. Uncommon Scents at the Meridian, 1801 Willamette St., 541/683-5835, uncommonscentsmeridian.com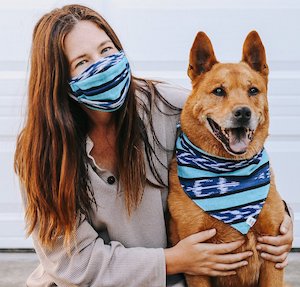 Wags!
Show your appreciation for your loyal tail-wagging best friend with these cute doggy accessories! $18. Wags!, 136 Oakway Rd., 541/338-8801, wagsdog.com
OTHER GIFT IDEAS
Babylon Microfarms
For all the garden and plant connoisseurs you care about, head to Babylon Microfarms to find anything plant, produce, and garden-related for growing indoors. Prices vary. Babylon Microfarms, babylonmicrofarms.com
barre3
Start the new year off right with workout equipment from barre3. Their gear and accessories will make any workout complete. Prices vary. barre3, 301 Oakway Rd., 541/653-9099, barre3.com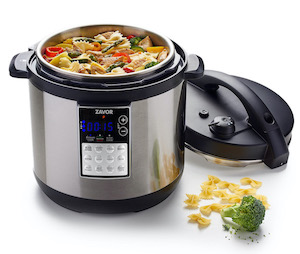 Down to Earth
Show how much you love the culinary expert close to you with this Instant Pot and a cookbook to go with it. Instant Pot: $129.99, book: $22.99. Down to Earth, 532 Olive St., 541/342-6820, downtoeartheugene.com
Electric Avenue Sports
Covered in a sleek scarlet red coat, the Unagi Electric Scooter is great for all ages either for recreation or getting from point A to point B. $990. Electric Avenue Sports, 187 E Broadway, 541/345-9145, electricavenuesports.com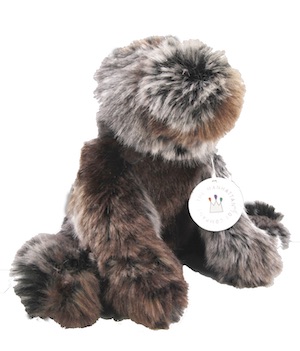 Elephant's Trunk
For the animal-loving little one in your life, Elephant's Trunk has all the furry friends your child could ask for! Prices vary. Elephant's Trunk, 296 E 5th Ave., 529 Valley River Center, 541/342-8548, e-trunk.com
Emerald Hearth and Spa
Even in the winter months, enjoy time outside under the beautiful Oregon night sky with Emerald Hearth and Spa's selection of patio heaters. $2,399. Emerald Hearth and Spa, 1885 Hwy-99 N, 541/688-1090, emeraldpool.com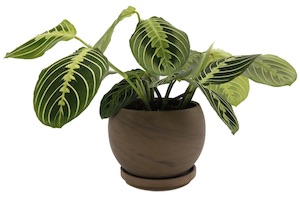 Gray's Garden
For your favorite little plant friends, Gray's Garden has the ideal selection of greenery and pots to make a home or office that much more welcoming. Prices vary. Gray's Garden, 737 W 6th Ave., 541/345-1569, graysgarden.com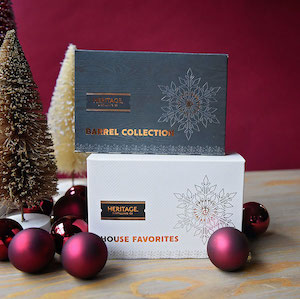 Heritage Distilling
Experiment with different fine liquors and find the one that fits your taste with this Heritage Distilling Mini-Pack. $29.99. Heritage Distilling, 110 Madison St., 541/357-4431, heritagedistilling.com
Luxe
For your special significant other, personalize a Luxe charm or bracelet to signify your love. $8 for bracelet, $6 per charm.
This gold bowl from Luxe will keep your rings and other small jewelry safe when you're not wearing them. $7.95.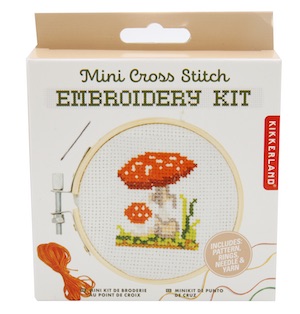 Get crafty with the whole family during the holidays with this DIY embroidery kit! $6.95. Luxe, 118 Oakway Center, 541/743-0291, shopluxegifts.com
Moroccan Buzz
Add comfort and unique style to any room with an authentic Moroccan leather pouf ottoman from Moroccan Buzz. Available in 18 colors. $68 Unstuffed or $148 Stuffed. Free delivery or pick-up. 541/228-0217, moroccanbuzz.com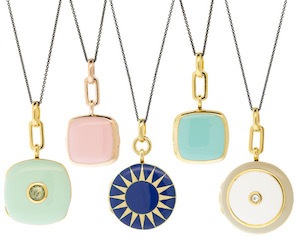 NEWTW!ST
For that special person in your life, there is no better way to show your love than a ravishing necklace from NEWTW!ST. Prices vary. NEWTW!ST, 296 E 5th Ave., 541/342-8686, newtwist.com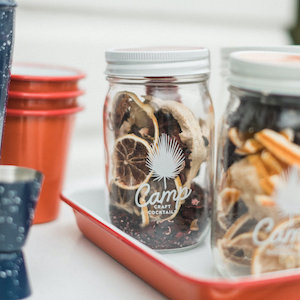 Outdoor Elements
Outdoor Elements' "Drinks in a Jar" make entertaining your friends and family quick and seamless for your special occasions year round. $25.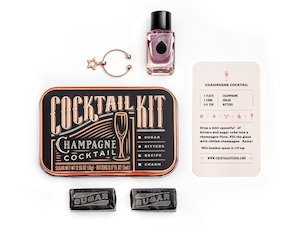 This cocktail kit brings a delectable full-scale bar to the friendly confines of your home for all your celebrations and festivities. $15. Outdoor Elements, 305 Oakway Rd., 541/505-9373, outdoorelementseugene.com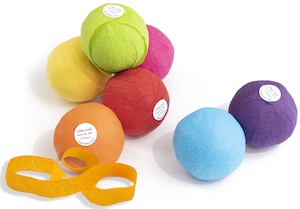 Passionflower Design
A memorable gift for all ages, these Surprise Balls maintain the excitement for everyone with their secret little trinkets and keepsakes. $12. Passionflower Design, 128 E Broadway, 541/344-3857, passionflowerdesign.com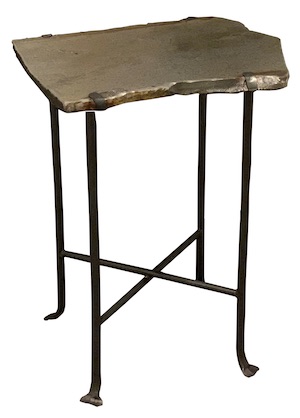 Paul Schatz
The interior designer in you or near you will be in awe at this living room slate table from Paul Schatz. $479. Paul Schatz, 566 Olive St., 541/636-4713, paulschatzfurniture.com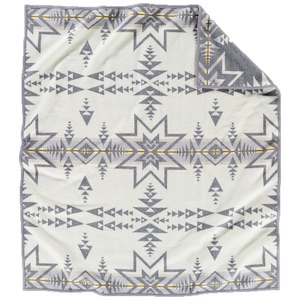 Pendleton
You can never go wrong with a classic wool blanket from Pendleton to keep you warm with style. $269.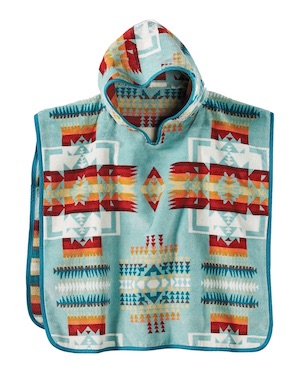 Pendleton has something for everyone, even your kids! This kids poncho will have your child feeling like they're being hugged all the time! $49.50. Pendleton, 248 E 5th Ave., Ste. 14, 541/344-1248, pendleton-usa.com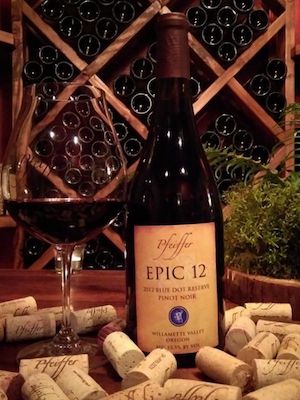 Pfeiffer Winery
This specialty bottle of a creamy palate, dark fruit pinot noir will bring a joyful and special ambiance to your holidays. $60. Pfeiffer Winery, 25040 Jaeg Rd., Junction City, 541/998-2828, pfeifferwinery.com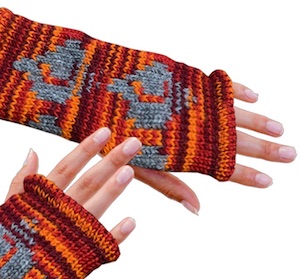 Rachelle M. Rustic House of Fashion
These handmade fleece-lined gloves will keep your hands warm and fingers free! $40. Rachelle M. Rustic House of Fashion, 311 Oakway Rd., 541/505-8321, rachellem.com
Raven & Rose
For your eclectic indoor plant decor, look no further than Raven & Rose for their unique and lively plants and plant holders. $15-$30. Raven & Rose, 17 W 5th Ave., ravenandroseboutique.com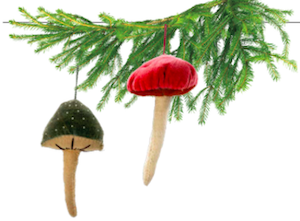 Rescued Living
Commemorate this year's holidays with a beautifully designed ornament from Rescued Living to be passed down through your family for generations to come. Prices vary. Rescued Living, 130 21st St., Springfield, rescuedliving.com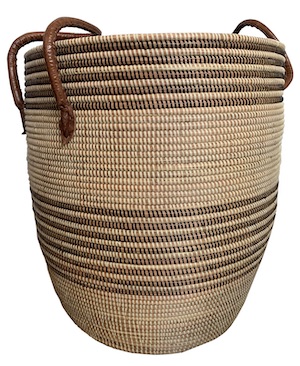 Swahili
These African hand-woven baskets from Swahili are highly versatile. Store your blankets in it or take it out for a picnic! $145. Swahili, 296 E 5th Ave., 541/868-1598, swahili-imports.com
Voodoo Doughnuts
Doughnuts and coffee: a match made in heaven. Indulge in some donuts from Voodoo Doughnuts while honoring one of Oregon's staple doughnut shops with a cup of joe out of a Voodoo Doughnuts mug. $22. Voodoo Doughnuts, 20 E Broadway, 541/868-8666, voodoodoughnut.com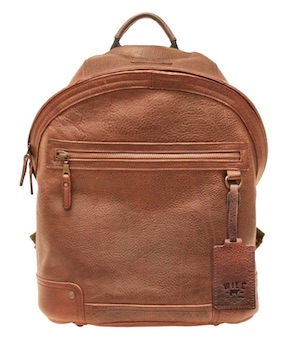 Will Leather Goods
This chic leather backpack from Will Leather Goods will have you looking stylish in the city or on the trails. $395. Will Leather Goods, 296 E 5th Ave., 541/246-8650, willleathergoods.com