Wintertime weather in the Willamette Valley typically sends folks indoors. But being indoors doesn't mean cabin fever is inevitable. From trivia night to planetarium shows, virtual reality gaming, volunteering, or simply cozying up in front of a fireplace, here's a short rundown of some of our favorite ways to beat the winter blues. Some suggestions are for the entire family, some for date night, and some are simply for you. Happy indoor adventuring!
Do Good, Go Volunteer  
While the days may be shorter, there's no shortage of places to volunteer across Lane County. Why not start by making an appointment to donate blood or plasma at the Bloodworks Northwest Eugene Center at 2211 Willamette St. or one of several pop-up locations around town? If caring for critters is more your style, Greenhill Humane Society gladly welcomes regular volunteers to help with a range of duties, from cleaning to socialization in the kennels and cattery. Alternatively, Positive Community Kitchen welcomes teen and adult volunteers to help prepare and deliver nourishing and healthy meals to members of our community currently facing life-threatening illness. You can also volunteer to save the planet at Next Step Recycling Center by helping dismantle used and unused electronics, rebuild computers, or staff the ReUse store. 
Warm Yourself with a Winter Drink by the Fire
Winter is a time for eggnog, mulled wine, and hot buttered rum. For the full experience, cozy up in front of a fire and make some memories with your friends. Mazzi's Italian Restaurant has five gas fireplaces, three of them indoors and two on the patio. The indoor fireplace at Sylvan Ridge Winery offers an intimate setting for groups up to six in size. Larger groups of friends, family, and colleagues looking for a spot to gather around a hearth are welcome to reserve "The Den," a private room at Elizabeth's Wine Lounge in Oakway Center. The Bier Stein and Sweetwaters on the River both offer a fireplace ambience — and Bier Stein also has a lot of board games. For the full outdoor experience, gather around the fire rings at McMenamins High Street, the rooftop Sky Bar at the Hyatt Hotel at Oakway Center, or surrounded by vines and a view at Sweet Cheeks Winery.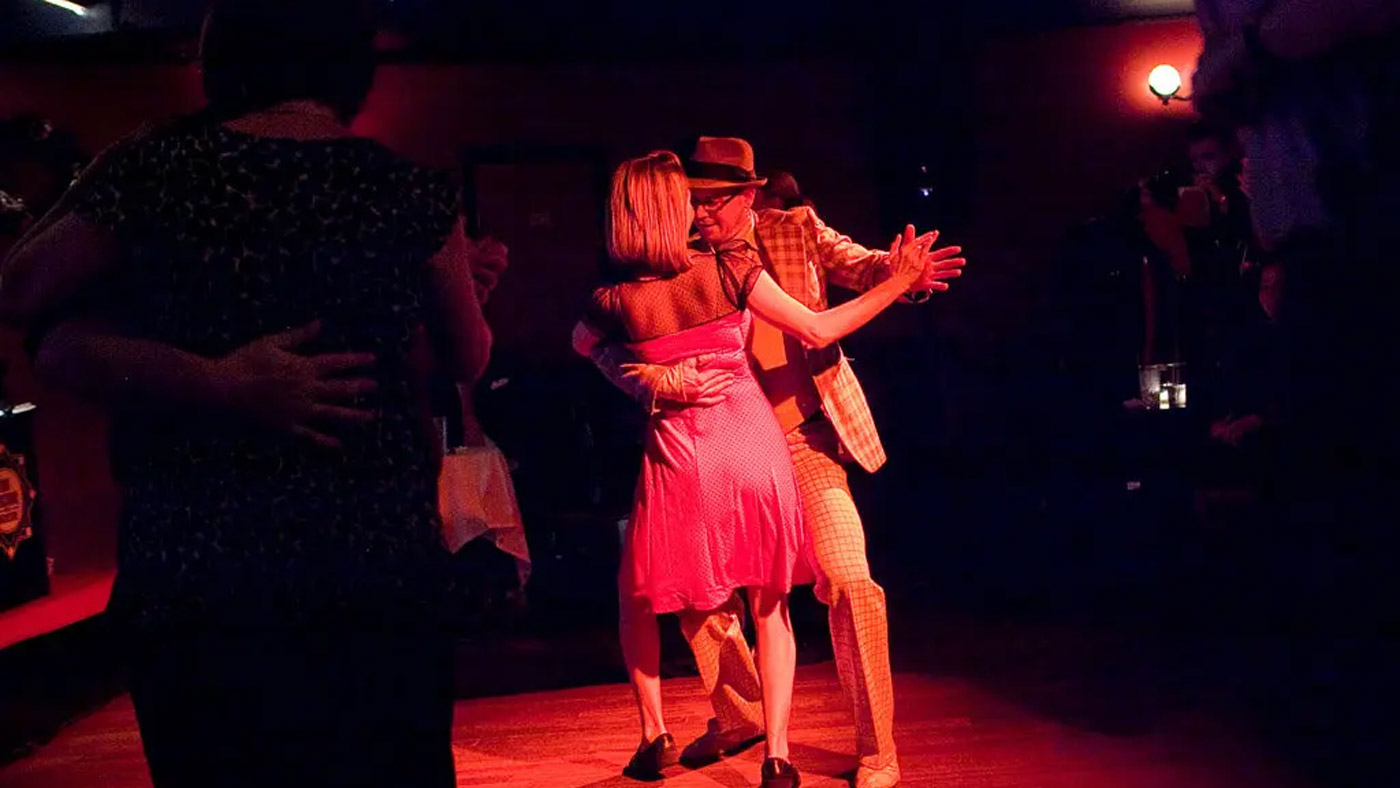 Dance the Night (or Day) Away 
Dancing improves muscle tone, increases endurance, and helps you lose weight, but it can also be a fun social activity shared with a partner or enjoyed on your own — and the Eugene dance scene is thriving and welcomes all skill levels. Dance With Us! Eugene offers instruction in ballroom, swing, Latin, and rhythm dancing, among other styles, and hosts weekly and monthly social dances that include a lesson followed by hours of music and practice time. Fill your dance card every Sunday at Eugene Argentine tango on River Road — learn dance fundamentals in the afternoon and then tango your way into the evening. If West Coast swing is more your thing, the Eugene Swing Dance Club meets every Monday night at Mac's Nightclub on Willamette (beginner and intermediate lessons are held the hour before open dancing begins at 8 pm). Prepare to own the floor at your next wedding or formal event with the help of private, couples, or group instruction in ballroom dancing (and more!) at the StaverDanceSport studio on 6th Avenue in downtown Eugene.
Go Wild and Bowl a Turkey 
Winter weather is bowling weather and, fortunately, you won't "strike out" finding an indoor bowling alley in Eugene. Four alleys are scattered across town, and all serve food and have additional forms of entertainment. For something new try Emerald Lanes' Clutch Bowling, or bowling with games projected onto the lanes. A popular venue for families and league bowling is Firs Bowl on River Road. Have tormented teens? Head out to Strike City Lanes on Highway 99 on a weekend for Cosmic Bowling under the black lights. The newest addition to the Eugene bowling scene is Round1 Bowling & Amusement, housed inside the popular 56,000-square-foot multi-entertainment center at Valley River Center. If you venture here, make sure to stay long enough to play the Moonlight Strike game — once an hour everyone bowls together and anyone who gets a strike wins a prize from the arcade! Lane 25 is the area's only 21+ bowling alley perfect for date night. They offer a variety of delicious food and 36 rotating taps of craft beer, cider, and wine. Not looking to bowl? Check out their 24-foot shuffleboard table, play some pinball, or get cozy by the fireplace with your favorite drink.
Learn a New Game
Need a new game? Bring your daubers to bingo at the Beergarden on Wednesdays or at Coldfire Brewing on Thursdays. If cards are more your style, deal in to a game of cribbage every Monday night at Coldfire or enter one of the cribbage tournaments at The Beer Stein that run the third Wednesday of every month.
If traditional bar entertainment is more your thing, try the foosball table, pinball, billiards, and video games at McShane's Bar & Grill on the south side of town. Closer to the University of Oregon campus, McMenamins on East 19th features billiards, shuffleboard, pinball, darts, and a jukebox. The McKenzie River Tap House in Springfield also draws patrons in for shuffleboard.  
But Wait, There's More!
If these options aren't enough, or aren't your scene, live music happens every Thursday and Saturday evening at Beergarden, every Friday and Saturday at Coldfire, every Friday at the Pedaler, and on Wednesday and Friday nights at the Public House. 
Starting at 5 every Sunday evening, Oakshire Brewing awards $1 off on pints of beer when patrons create works of art at Drink and Draw (paper and colored pencils are provided). The Beer Stein encourages you to bring in your own board game on Monday nights. 
Climb Someone Else's Walls
Eugene offers two options for indoor rock climbing and bouldering, and both are conveniently located near each other between downtown and the Whiteaker neighborhood. Elevation Bouldering Gym and Crux Rock Gym both offer lessons, gear rentals, and routes to accommodate a range of ages and abilities. Climbing is a great way to stay in shape and even be social in the winter (and year-round). Elevation's Let's Climb Together series facilitates learning to boulder in a small group, guided by a more experienced climber. With auto-belay routes, you don't need a partner to climb at Crux (but they'll gladly help you find a belay buddy if you ask). Before heading home, leave time to enjoy an artisan coffee, tea, or smoothie at the Crux Cafe.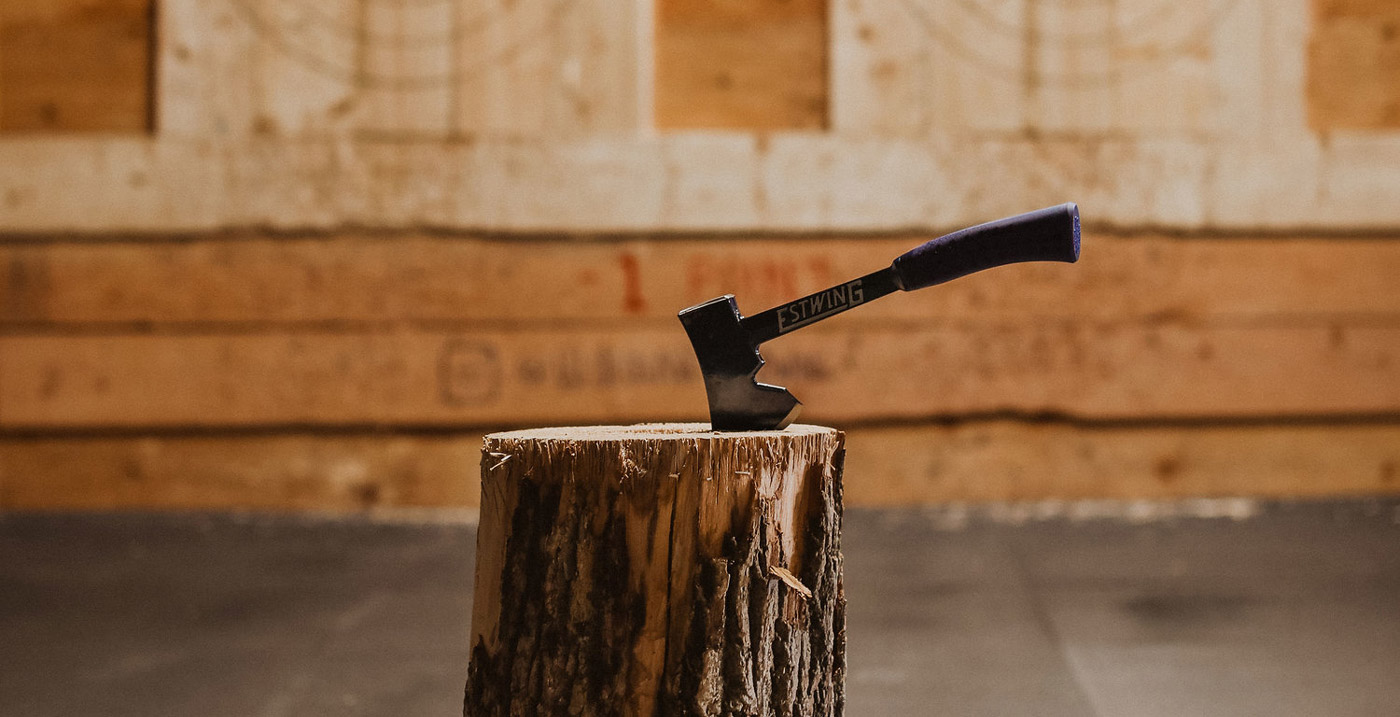 Become an Axpert
Sick of chopping firewood? Put down your axe and then pick one back up at Oregon Axe Throwing in Springfield. Axe throwing is an increasingly popular activity for dates, families, groups, and even with coworkers. Come prepared to have fun attempting to hit as many bullseyes as you can in an hour and a half. "Axperts" guide you through the basics of the sport, emphasizing safety and sportsmanship. Flannel is encouraged but not required.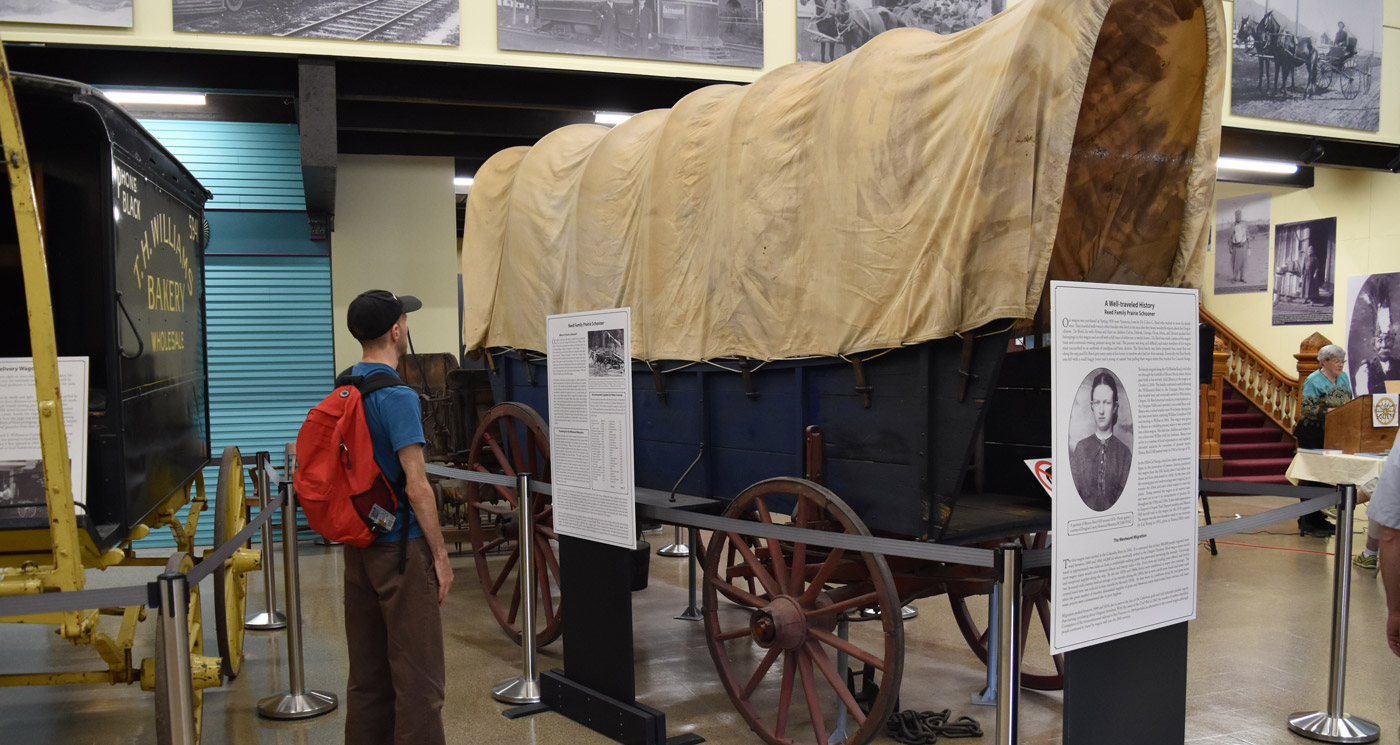 Learn About Lane County's History
If you have an interest in anthropology, archeology, paleontology, geology, local history, art, or all of the above, Eugene has a museum for you. As the names imply, the Lane County History Museum and Springfield History Museum feature historical artifacts and accounts of how Eugene and Springfield were settled, incorporated, and governed. 
For a morning or afternoon road trip that takes you deeper into Oregon's history, the Creswell Historical Museum in Creswell features exhibits on the Lost Wagon Train of 1853 and the Applegate Trail of 1846. The Oakridge Pioneer Museum in Oakridge preserves historical artifacts from early Oakridge families and a covered wagon that may have traveled the Applegate Trail. Alternatively, the Bohemia Gold Mining Museum in Cottage Grove pays tribute to the activities and lifestyle of its early settlers tied to the area's gold mining history. 
Test Your Trivia Skills
Who, in 1903, was the first woman to win a Nobel Prize? What element does the chemical symbol Au stand for? If these answers came easy to you, why not try your hand at trivia night at a local pub? In Springfield, ride your bike to The Pedaler for trivia every Thursday, or themed trivia on the first Tuesday of every month. Springfield's PublicHouse also holds trivia every Monday. In Eugene, trivia happens on Mondays at The Beer Stein and Oakshire Brewing and Tuesdays at Beergarden, Coldfire Brewing, and the Ninkasi Better Living Room. 
In Eugene, trivia happens on Mondays at The Beer Stein and Oakshire Brewing and Tuesdays at Beergarden, Coldfire Brewing, and the Ninkasi Better Living Room. 
Escape to Virtual Reality 
Looking to escape reality by yourself or with a group of friends? Experience a 360-degree full immersion gaming experience at multiVRse VR Gaming on Franklin Boulevard. Virtual reality games incorporate everything from drawing to Google maps, music, and zombies, and can be played individually or multi-player. MultiVRse has six gaming stations that can be rented by the hour or half-hour. Round1 Bowling & Amusement also has a virtual reality gaming station in its arcade. 
Enjoy Donuts With a View
For a uniquely Oregon experience, grab a box of Voodoo Donuts to go. Next, load Eugene-born musician Mat Kearney's "Coming Home" on your smartphone. Now, drive to the top of Skinner Butte Loop with your windows down and the song escaping from your vehicle. At the summit, take in panoramic views of the entire Willamette Valley, identifying familiar landmarks in the downtown business district, the University of Oregon, and even your own neighborhood. Commence pastry consumption! 
Take the Kids to a Museum
Don't wait for your children to boldly announce their boredom! Instead, expose them to the ever-changing educational STEM exhibits at Eugene Science Center, Eugene's only hands-on science museum and planetarium. Exhibits range from astronomy to mechanics, optics, water quality, and nanotechnology. And from stargazing shows to the hands-on discovery zone, the museum caters to the age of its clientele, teens to tots! The same group of kiddos can learn, build, and otherwise use their imaginations at the Adventure! Children's museum located on the second floor of Valley River Center. Themed around adventure and exploration, current museum exhibits range from Japan and the United Kingdom to train travel and a visit to one of Oregon's state parks. 
Thousands of works of permanent and rotating art are on display throughout 10 galleries at the Jordan Schnitzer Museum of Art at the University of Oregon. If you go, check out one of the ArtPacks from the front desk and give your kids full creative license to enhance their museum experience with  the interactive activities. While on campus, travel 14,000 years back in time at the Museum of Natural and Cultural History for an even bigger-picture understanding of Oregon's changing landscape, climate, and ecosystem.