It's peak season for many local homeowners and would-be homeowners to dip their toes in the pool and test the waters of the newest, most resource-efficient and environmentally friendly houses available across greater Eugene and Springfield. It's the season of the 34th Annual Tour of Homes.
As always, this summer's edition of the tour is a centerpiece on the agenda of the Home Builders Association of Lane County and the HBA's host of partner builders, realtors, and local business sponsors. This year's event features more than a dozen new family homes from across the metro area. These houses range in size from modest 1,100-square-foot, two-bedroom domiciles to 5,800-square-foot estates. The prices run from $200,000 to nearly $1.8 million. The architecture embraces modern ranch, colonial, craftsman, and cottage styles.
The Home Builders Association of Lane County was established over 60 years ago. HBA members are individuals or firms engaged in land development, building, or remodeling residential and commercial structures. Associate HBA members include a wide mix of subcontractors, material suppliers, and service vendors working in support of the building industry.
"The organization has held pretty steady over its history," says HBA executive Ed McMahon. The HBA has long served as an advocate and lobbyist for the needs of its members. "However," says McMahon, "we consider ourselves to be local ambassadors for homeownership." Homeownership is hugely important to the economy, he says, and "it's the cornerstone of the American dream. And that's what our organization is really all about."
McMahon lists some ways that homeownership contributes to the strength of Lane County communities: It's the foundation for family and personal achievement; many community members view homeownership as a primary source of their financial resources and security; homeownership plays a role in our children's education, our sense of well-being, and our retirement plans.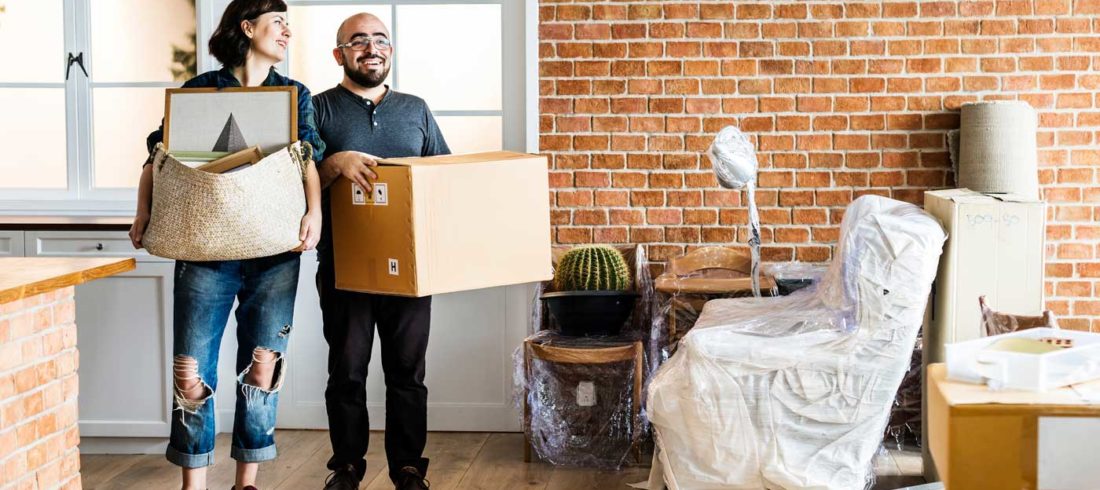 Evidence suggesting a trend in which millennials are stepping back from homeownership is somewhat confusing. Locally, there is a clear housing shortage in the immediate Eugene metro area. And the cost of new housing has soared, largely due to the shortage of buildable land. Yet, U.S. Census data shows that young adults are increasingly entering the housing market as first-time buyers. In 2017, for example, millennials registered the largest gains of all age groups when it came to homeownership.
"Supply, demand!" says McMahon. "What happens if there's a large demand but there's no supply of land?" Well, for one thing, it puts pressure on the entry-level housing market. Other costs that adversely affect first-time buyers especially, he says, include fees, building regulations, and storm water requirements.
Less than five years ago, McMahon says, a builder could purchase a shovel-ready lot for $80,000 in the Eugene market. "Well, that $80,000 today is more like $150,000."
And so the HBA engages in activities that reflect its desire to support home construction and homeownership as a key component of the American dream. They work with city and county governments on land use and housing regulations. They back candidates who support the HBA agenda. They pursue court action to prevent government fees and zoning laws they consider illegal.
And they address ongoing housing affordability concerns in our community—concerns that include construction worker shortages, the lack of buildable lots, veteran housing needs, mortgage liquidity concerns, and tariffs on lumber and other building materials.
The Tour of Homes? Good stuff! But the Home Builder's Association has lots of other instruments in its toolbox, too. 
Tour of Homes
Home Builders Association of Lane County Tour of Homes is back for its 34th year! There's no better way to show our appreciation for the homebuilders who put roofs over our heads than by chatting with them and checking out their latest work. Build your understanding of contemporary construction techniques, take a look at some products you might want for your home, and get to know some of the folks who helped literally build our community. This year will be featuring homes by Anslow & DeGeneault, Breeden Homes, Bruce Wiechert Custom Homes, Butler Homes, DC Fine Homes, Hayden Homes, Homebuilders Construction Co., Jordan Iverson Signature Homes, Joseph Ariola Construction, Katrina Wester Builder, Nest Egg Development, Oregon BILDS, and Oregon Estates, all ranging in style, square footage, and affordability. For more information visit tourofhomes.com.
First weekend dates: July 26th 3 pm – 8 pm, 27th & 28th 12 pm – 6 pm
Second weekend dates: August 2nd 3 pm – 8 pm, 3rd & 4th 12 pm – 6pm