Last March, the call came down for everyone to respect social distancing and stay at home, leaving performance venue stages, galleries, and musicians' seats empty. The arts world was at a standstill, artists and organizations not knowing when they would again be able to inspire our community with their passionate expression.
Arts organizations had to pivot, forced to think outside the walls of their venues to creatively fill the indefinite void. The Lane Arts Council, Karin Clarke Gallery, Eugene Symphony, The Shedd Institute, and the Hult Center (and many others) have all shown immense resilience, coming up with ever-changing means to still serve and connect us to the vast arts presence within our community.
Lane Arts Council
Lane Arts Council started shifting gears even before the pandemic fully kicked in, with a leadership transition. Stacey Ray, who has been with the Lane Art Council for four years, stepped in as interim executive director, fully taking the helm in October 2020. But even in that change, the organization has been able to continue its work.
"Our work is out in the community," Ray says. "So a big part of what we do is work in a way that is across partnerships and is really flexible, connective, facilitative, adaptive . . . keeping our ear to the ground and figuring out how we can continue to support and better strengthen our arts community."
They've done this by continuing to hold workshops and discussions for artists through a series of "convenings," made virtual education programming available to schools with help from more than 40 teaching artists through ArtStream, and adapted their events like Fiesta Cultural and First Friday ArtWalk (now First Friday ArtWeek) to be online or socially distant.
In all things, they want to emphasize the importance of the arts in our community.
"We have an incredible wealth and breadth of artists, makers, creatives, performers—creative people of all kinds in our community—and it's very clear to me that arts and culture are one of the major reasons why people choose to live here and stay here and build a life here," Ray says. "The arts connect us to our neighbors, it gives us opportunities to get to know ourselves better, to get to know each other better. We learn empathy and understanding of people that are different from us through arts and culture."
Lane Arts Council | 174 E 16th Ave., Ste. 125 | 541/485-2278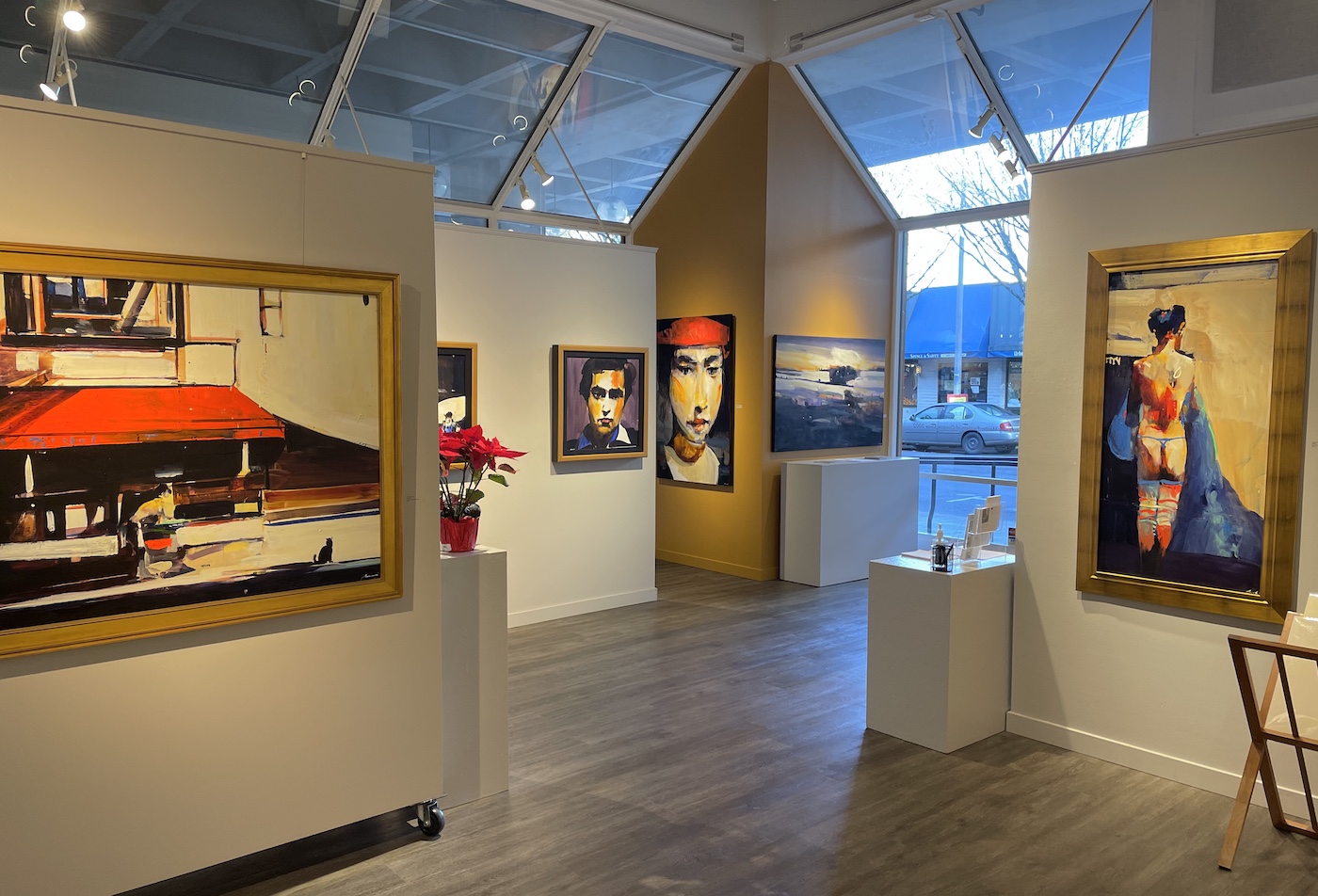 Karin Clarke Gallery
The biggest change that Karin Clarke Gallery has seen this last year is the loss of events like the First Friday ArtWalk and in-person artists receptions. "That was really hard because that's when you get a blast of a lot of bodies down here," owner Karin Clarke says. "There's that excitement, and the artist gets to celebrate their show. . . . You feel like you can't celebrate the artist in the same way."
While the gallery is still open about the same hours they were before, they have had to regulate the number of people inside and have taken the artist talks online instead. On a positive note, they've seen a huge uptick in the number of people tuning in.
Clarke says she's been moved and inspired by the people who still come in and buy works of art. "A lot of these people, their worlds have gotten so small and they have decided it's worth the risk to come down and see the show or make an appointment," she says.
After 19 years in their location on Willamette, the gallery has branched out, recently opening a second location at the 5th Street Public Market expansion: Karin Clarke at the Gordon. The space will feature a sampling of all the artists that the gallery usually represents, marketed toward the higher foot traffic in the Market Alley.
"Not having the arts is like not having any kind of sense of inspiration or possibility or stimulation in your life that would take you out of your normal way of living," Clarke says. "These are the jewels in life and it's so easy to get caught up in the mundane, so we do need these things in life."
Karin Clarke Gallery | 760 Willamette St.
Karin Clarke at the Gordon | 590 Pearl St., Ste. 105
541/684-7963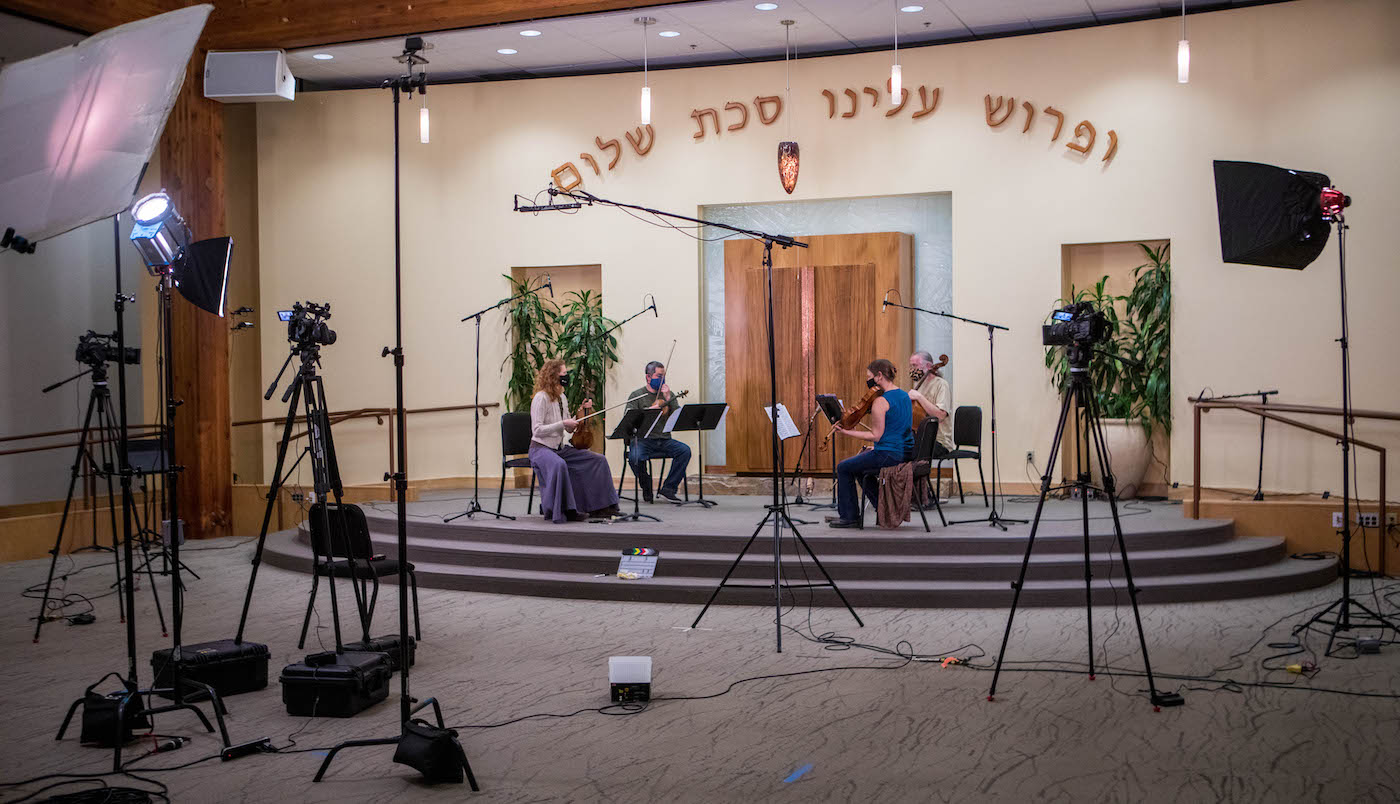 Eugene Symphony
Eugene Symphony music director and conductor Francesco Lecce-Chong was in Miami with his then-fiancée (the harpist Chloe Tula) when the call came in that events would be canceled, including a youth concert that typically brought in a few thousand students. He knew that he needed to shift gears to start providing digital content, so he turned their apartment into a production studio.
For six months, they hosted "Musical Mondays," and the symphony has put together other programs and events (like streaming their February 2018 performance of "Four Seasons of the McKenzie River"), bringing virtual content and still connecting to the community, including those who had never been to a symphony performance.
"If you are being creative and doing things the right way this year," Lecce-Chong says, "you have an opportunity to reach more people than you ever did before, and this was definitely one of those cases."
The symphony also refocused their education programs to keep students engaged and their musicians working, including holding their annual young artist competition virtually, performing in smaller groups at the Broadway Streateries and other outdoor venues this summer, and starting a new program connecting deserving students and mentoring musicians, with scholarships for 10 free music lessons.
"The symphony is advocating to make sure that music remains a core component of students' education, and the arts moving forward are going to help heal us from all the challenging times that we've been experiencing," says Katy Vizdal, education and community engagement director. "It's going to help prepare us for a brighter future, and what we need during all of this is unity, coming together, and what better way to do that than through the arts."
Eugene Symphony | 115 W 8th Ave., Ste. 115 | 541/687-9487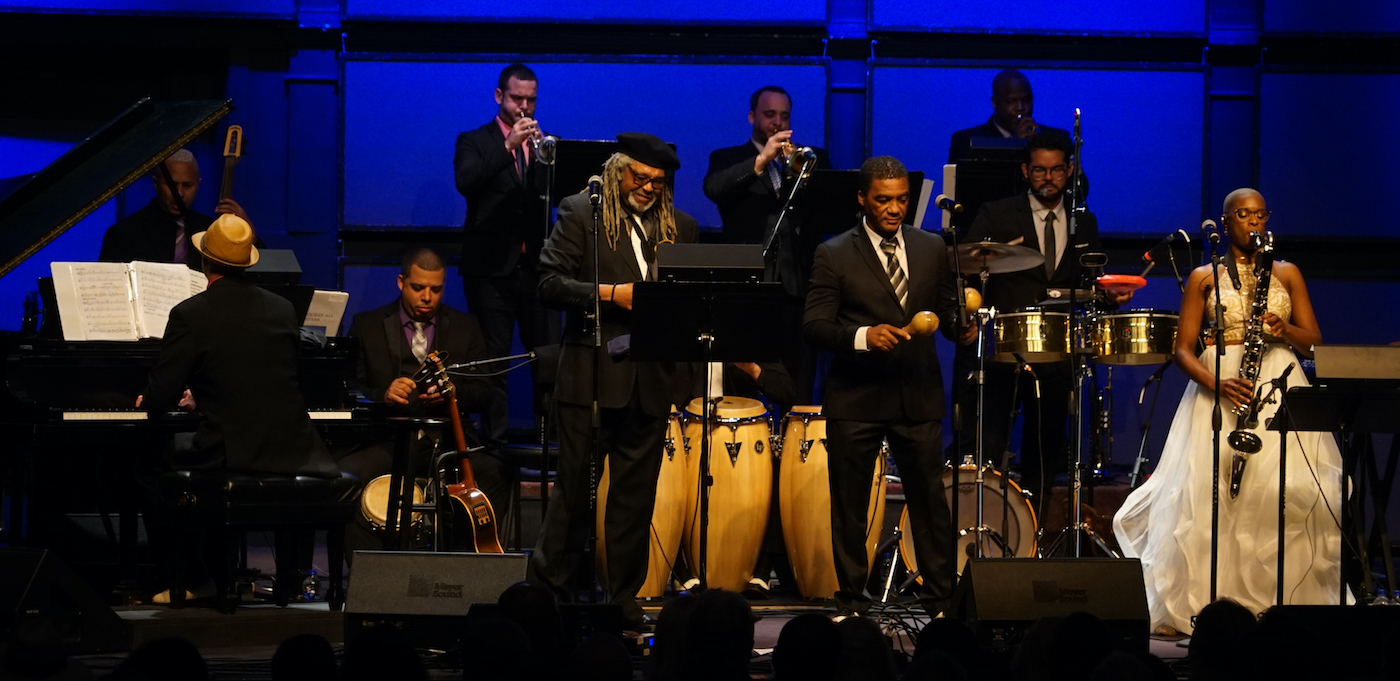 The Shedd
The Shedd Institute has pushed to connect with their patrons and the community in the last year. They have kept their music school open (offering classes for people of all ages and abilities), expanded their involvement with Loop Lane County, launched their Re-Play instrument donation program, and even held their annual Christmas show, which they filmed and posted for free online to an audience of more than 900 people.
"Our vision is of life," says Ginevra Ralph, director of stewardship and education. "Long-active participation in the arts by all, our work being to help people in their quest to discover and engage in the cultural experiences that matter most to them, not on promoting a specific art form as such. Our mission statement reflects our conviction that this pursuit is key to finding and nurturing community, and how we see our unique building in downtown Eugene as being a key tool through which we are service to that end—as a magnet for discovery, creation, and celebration."
All in all, they're excited to get back into Jaqua Concert Hall and Sheffer Recital Hall to continue bringing the arts to Eugene and beyond.
"Art is everywhere," Ralph says. "It is continuously happening and is the mechanism in which we communicate. It's how people share and tell you their stories. Art forms a connection with people, and it is through art that we discover and share the meaning of our lives. A community thrives when it is diverse, inclusive, and equitable. Art must understand heritage and embrace play."
The Shedd Institute | 868 High St. |  541/434-7000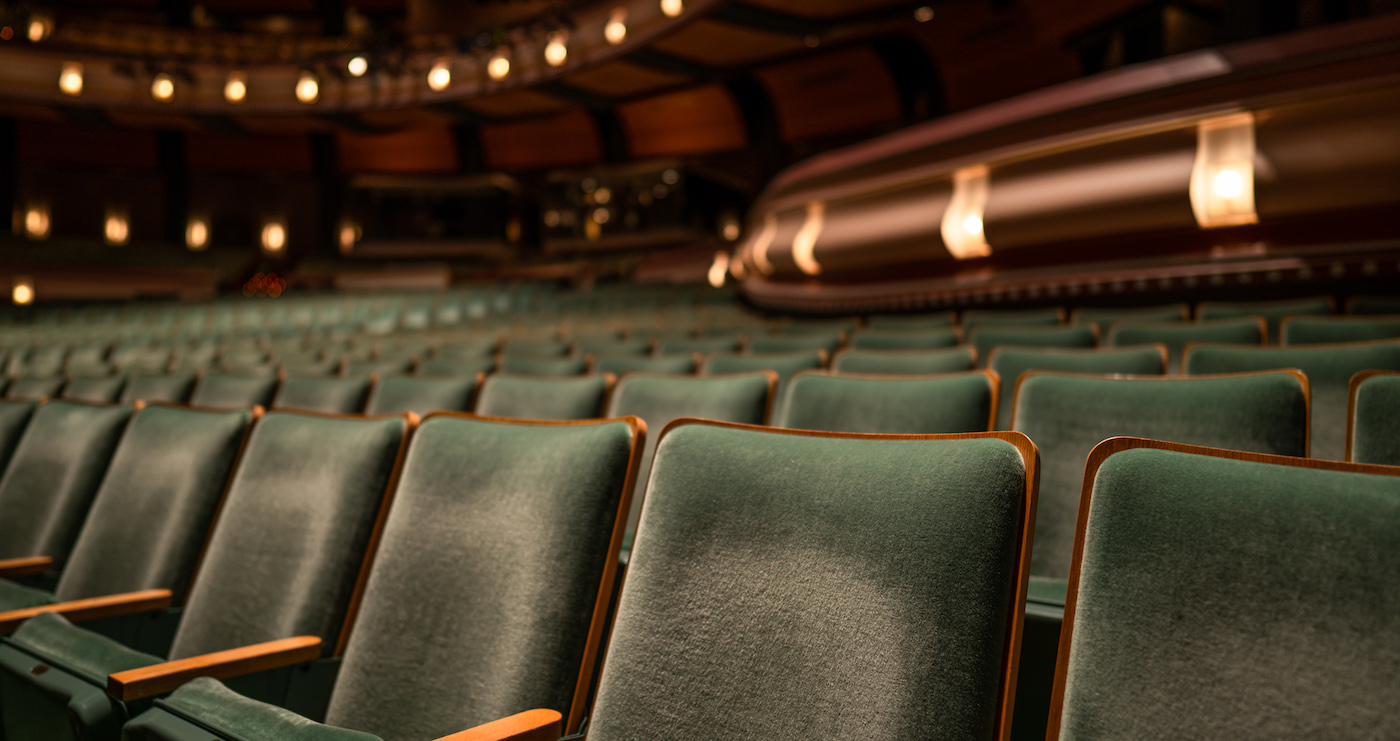 The Hult Center
Despite not having a show since March, the Hult Center has stayed busy.
"It can't stop; art can't stop," says Rich Hobby, director of marketing. "So how do we redirect our energy during this time?"
In April, they launched the Stay Home Talent Show, seeking submissions from everyone stuck at home looking for a creative outlet. The successful response prompted a holiday edition in December.
"Being able to use the performing arts to create these types of experiences has been really beneficial and something that will probably continue outside of the pandemic," Hobby says. "It gives us an opportunity to engage with our local community in myriad new ways moving forward."
They've also been doing upgrades throughout the building, including adding new audio/visual technologies into their backstage and production areas to allow for livestreaming of events. They've hosted artist happy hours, virtual performances, and even teamed up with WildCraft Cider Works for a few outdoor concerts over the summer.
"We're brainstorming all the time about 'what could we be doing?' and 'how could we use our space the most effective way possible so that we can provide value to our community?'" Hobby says.
"I wonder how ravenous people are going to be," he continues. "And I hope beyond hope that people will come out of this more energized to explore, to challenge themselves in terms of what they want to see, and to really challenge themselves to grow through their art consumption."
The Hult Center for the Performing Arts |  1 Eugene Center | 541/682-5000