If entrepreneurship is a life cycle of opportunity and strategy, then PublicHouse founders Patric Campbell and Colby Phillips are dizzy from success. With a shared kitchen, a variety of menus, and complementary food vendors, PublicHouse has long been a springboard for aspiring restaurants, food trucks, and eateries looking to establish, expand, and exponentially grow their businesses.
PublicHouse is a beacon for innovation, supporting brand new food vendors, offering a collaborative co-working space, acting as the home base to Campbell and Phillips' tech startup Porter, and providing a supportive environment for local entrepreneurs looking to improve their business model and pursue their dreams.
Located in a former church in booming downtown Springfield, PublicHouse is founded on the idea of gathering people together, including as the previous food incubator organization Sprout. Campbell and Phillips first established this unique model of a community shared space for food vendors when they opened Beergarden in Eugene.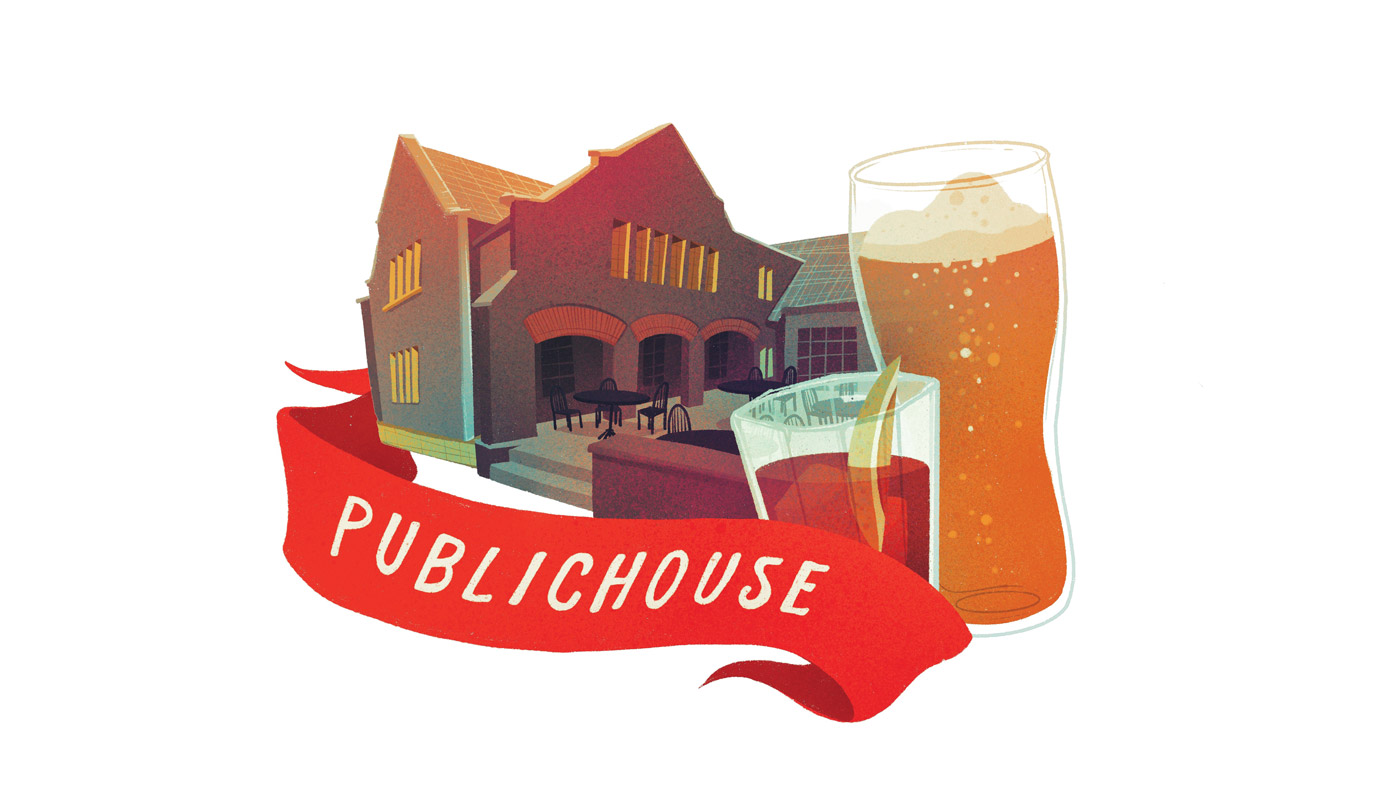 After three years of learning lessons with Beergarden, the founders knew the potential of PublicHouse the moment the opportunity presented itself. "As entrepreneurs, we can walk into a space and immediately visualize all the possibilities," Phillips says. That skill as a visionary can be a Catch-22, though, as Campbell notes, laughing: "Our wives like to remind us that just because we can, doesn't mean we should."
The duo first met through a shared interest in homebrewing beer, dubbing themselves the "Brew Crew" along with a handful of other friends. The first shared venture of Campbell and Phillips was Tap & Growler in the Fifth Street Public Market District. Looking back on their first startup together, Phillips recalls, "I actually traveled a lot to draw inspiration from national pubs so we could put together the perfect combination of what we needed in Eugene. Now, we frequently see people coming to PublicHouse looking to replicate what we have here."
Campbell says one of his favorite things about PublicHouse is that you can come to the establishment every night of the week and have a unique encounter each time. "Between the variety of food, more than 30 beers on tap, and the different events like trivia or live music, each night is a truly distinctive experience."
Dozens of food vendors have been part of PublicHouse's ancestry, and the transition from counter space and shared kitchen to standalone brick-and-mortar is a reason to celebrate. Recently, German food vendor Pig & Turnip expanded out of PublicHouse into a thriving restaurant on Franklin Boulevard that offers a variety of schnitzel, Bavarian pretzels, burgers, and of course, beer. Natalie Sheild,  owner of Pig & Turnip, said her time at PublicHouse gave her the foundation she needed for the ideal structure of her restaurant. "PublicHouse truly catapulted Pig & Turnip to where we are today," she says, "and I am excited to be in a position to now help other entrepreneurs as a mentor and share with them resources and lessons I learned." Food vendor hours vary. Minors are always allowed except in the Whiskey Lab. Learn more at publichousehub.com.
Comcast Business is a steadfast supporter of local entrepreneurs and small businesses in Eugene and Springfield, including these featured companies. Onward Eugene and Comcast Business have an ongoing partnership to create a thriving local economy. Caitlin Vargas is the Startup Community Director, helping entrepreneurs launch their business. Connect with her about plugging into local resources, mentorship, and the Innovation Hub at linkedIn.com/in/caitlinvargas.