Dee Dee Fasquel first encountered Luckydog in 2013 when she was looking to board her French bulldog, Bubbles. After five years of Luckydog being Fasquel's go-to place for boarding, the owner offered to sell her the business. With a previous career in veterinary medicine and a recent retirement from the corporate world, Fasquel was the perfect match for Luckydog. She took over the business in 2018 and has since devoted herself to providing exceptional care for pets and their owners, turning Luckydog into an oasis for your pooch to play, train, board, get pampered, and go on adventures. 
"Spending seven years in veterinary medicine has profoundly influenced my life and helped shape who I am today," Fasquel says. "Luckydog's approach to every aspect of pet care is grounded in science, from our positive-reinforcement Canine Academy to my collaboration with board-certified veterinary nutritionists." She also collaborates with the local veterinary community on guidance with health-related matters so she and her staff can keep all the dogs safe and healthy. Fasquel holds her team to a high standard of focus and accountability to ensure happy clients (both furry and human!), and she makes the effort to show her staff appreciation by fostering a supportive and positive work atmosphere.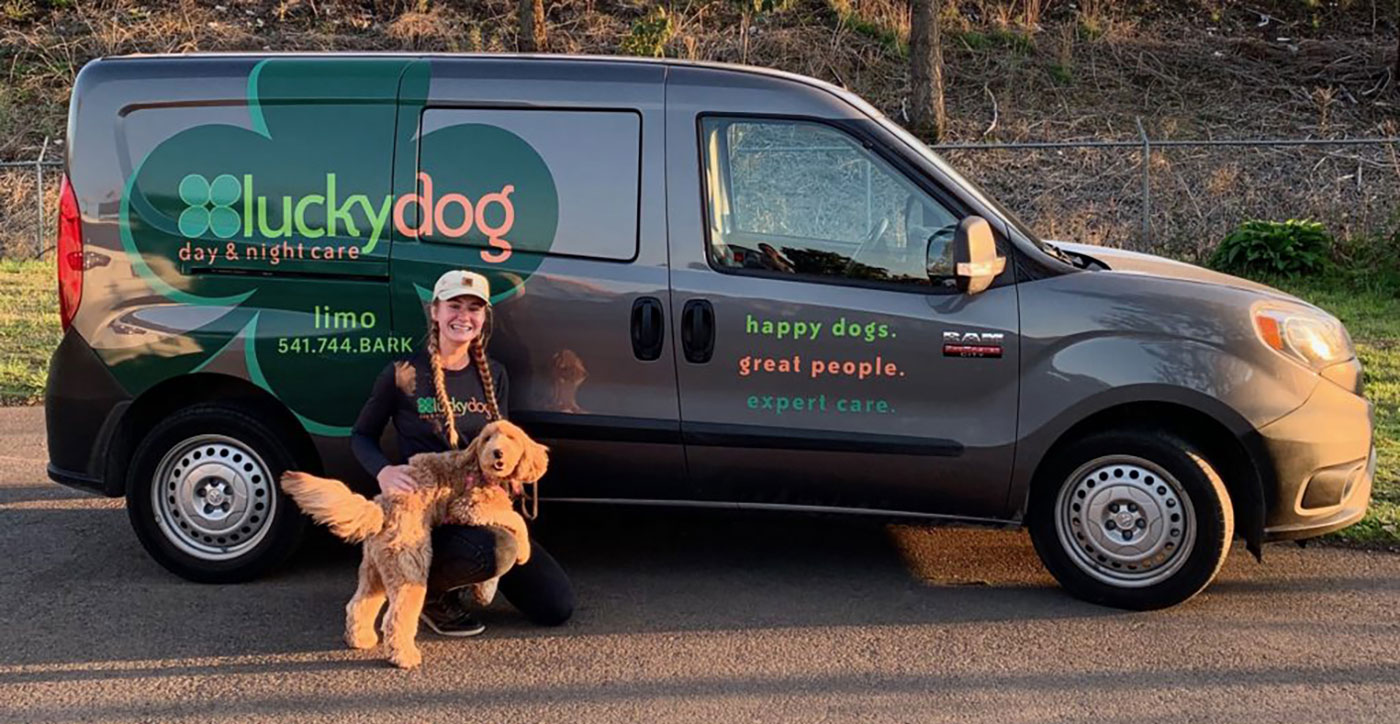 Day care for Luckydog dogs starts at drop-off between 6:45 and 9 am. If you aren't able to drop off (or just don't want to make the drive!) the Lucky Limo service can pick up and transport your fur baby to and from your house for day care and boarding. Once at Luckydog, the dogs are divided into play groups based on play style and personality, with multiple trained handlers constantly monitoring and rearranging groups as needed. Around midday, dogs rest and receive uninterrupted one-on-one time with a staff member for stimulating activities like nose work exercises, foundations of agility, and puzzle toys. After an exhilarating day, the pooches are picked up between 4 and 6 pm. A perk: Fasquel has five cameras in the play yards so pet parents can log in and watch the livestream to follow along on the fun. Dogs that are staying the night retire to their own suite with a luxurious bed, snuggle with a staff member, and even enjoy a peanut butter Kong for a nightcap.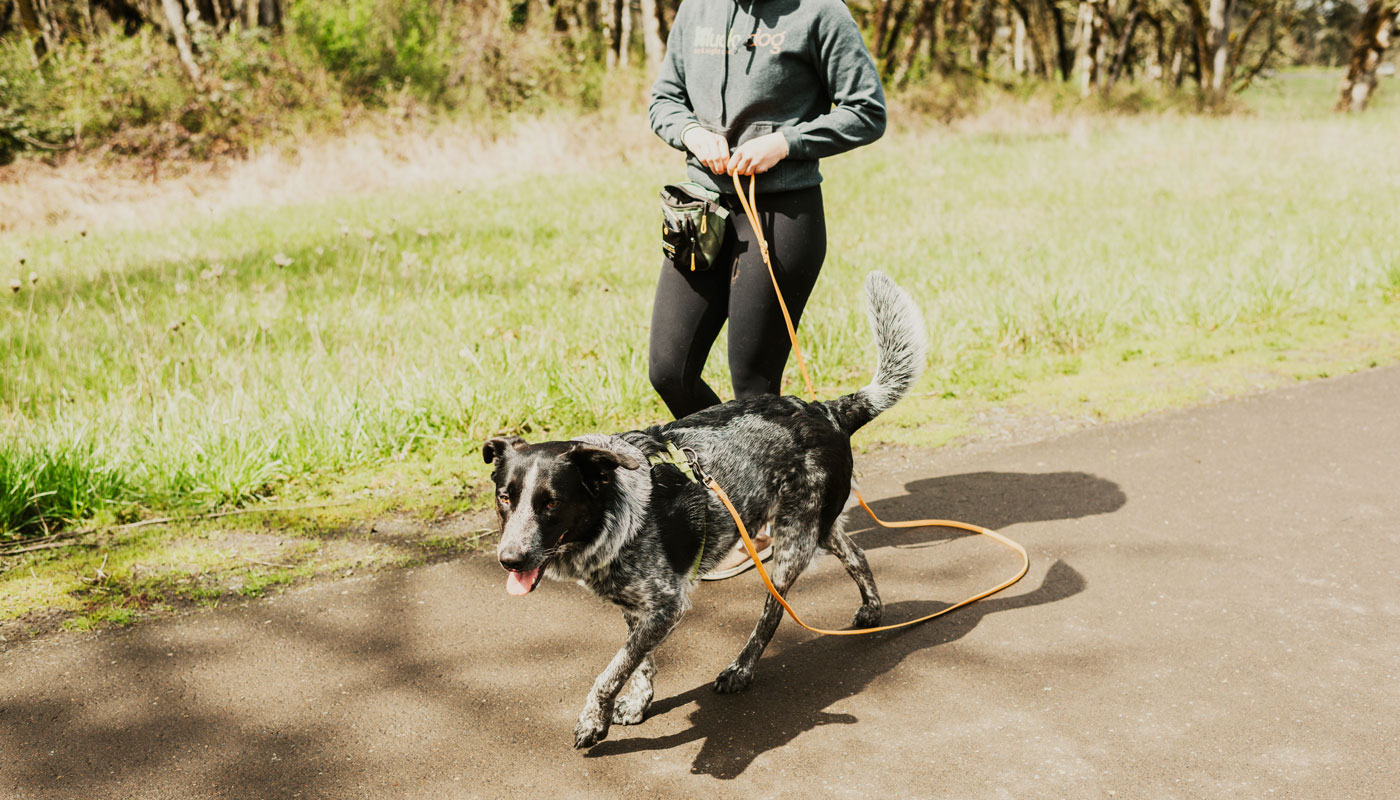 In 2020, Fasquel invested in a cutting-edge grooming facility and hired a skilled groomer. "Laurel takes pride in her work, handles the dogs gently, and ensures they enjoy the grooming experience," Fasquel says. "Pet owners appreciate that they can take care of their dog's grooming needs while their dog is already established here at Luckydog."
The Canine Academy also came about from requests by pet parents. Day care manager Stacey is a Fear Free–certified and positive reinforcement trainer who offers puppy socialization classes as well as adult behavior classes and loose-leash training. Luckydog also offers private in-home adult dog training classes for the more nervous pets or those whose behavior issues are happening in the house. 
Along with the training classes, Luckydog has also branched out into outdoor exploration with their new AWD Adventure Van. The Adventure Club is for dogs with reliable recall who get to roam around on 400 acres of private land. Private Park Adventures is a fenced-off and more secure outing for dogs with less reliable recall, but who still love to run around in the Oregon wilderness. 
Some dogs thrive through regular attendance in multiple services, like Josie, a gorgeous golden retriever, and Rico, a handsome beagle. Josie graduated from the puppy preschool program and became a regular attendee in day care. She is also enrolled in the enrichment club and the Adventure Club off-leash hikes. She loves to play with her preschool pal, Rico, who recently joined the Private Park Adventures and loves to sleep over in the Luxury Suite. Rico's parents enjoy their doggie daily updates and use the Luckydog Limo service so Rico can meet them at home after work.
Luckydog ensures the highest standard of care for each dog with an extensive process for new clients to establish themselves. This process includes an orientation, followed by a multi-step introduction into the pack. This helps set the stage for a positive experience, whether it's for a few hours a day or a weeklong stay. Once established, your furry friend will enjoy making new friends and exploring everything that Luckydog has to offer.
Luckydog Day & Night Care, 423 Q St., Springfield, 541/744 BARK (2275), luckydogcare.com