Here are our top five favorite gifts for your loved ones this season:
This whiskey gift box contains two HDC old-fashioned glasses in a custom wood grain box with your choice of whiskey! Get it as a corporate gift or just for a whiskey lover in your life. $10 add-on to any whiskey purchase.
Heritage Distilling Co., 110 Madison St., 541/357-4431, heritagedistilling.com
Make a date with the Eugene Ballet's performance of the Nutcracker with an early gift (performances are December 21-23). Celebrate holiday season with this classic tale. $30-$68.
Hult Center, 1 Eugene Center, 541/682-5000, hultcenter.org
It's the season for indulgence and Euphoria Chocolates has just what you need. Try their raspberry truffles, perfect for yourself or a stocking stuffer. $34.95 (12 pieces).
Euphoria Chocolates, 946 Willamette St.; 21 Oakway Rd., 541/343-0407, euphoriachocolate.com
If you or anyone you know likes cooking or food, this gift box from Saucefly is an essential gift this holiday season. Each box includes 10 to 12 organic items, picked to please! $100.
Saucefly, 1241 Willamette St., 541/206-3300, saucefly.com
Known for quality and fit, the 500 is the flagship boot of the Blundstone brand. Its timeless look and durability make it an easy choice for anybody looking to invest in a pair of boots that they will own for years to come. Available in a variety of sizes and colors. $179.99
Shoe-A-Holic, 957 Willamette St., 541/687-0898, shoeaholic.biz
There are plenty more ideas for amazing gifts, all available locally!
Promote sustainability with this lovely, classic, and fuctional dining set. This modern, mid-century set is crafted from earth-friendly bamboo. Available in solid bamboo or with leather upholstry. Table: $679, Chairs: $399+.
Edgewater Home Furnishings, 155 Division Ave., 541/484-1962, edgewaterfurniture.com
The perfect gift for outdoor enthusiasts, Topo Trail Maps will make a beautiful wood replica of your favorite trail and it's surrounding topography. Each map is handmade to order, giving the buyer the ability to choose any trail, route, or special path. $349+
Topo Trail Maps, Bend, topotrailmaps.com
Mountain Rose Herbs is thrilled to debut seven new handcrafted and organic aroma sprays that are sure to delight your senses. From grounding resinous to relaxing floral blends, there's an aroma for everyone on your holiday list. These blends were developed by Mountain Rose Herbs' certified aromoatherapist and have been skillfully crafted in their West Eugene facility. $8.50-$9.50
Mountain Rose Herbs, 152 W. 5th Ave., 541/868-8420, mountainroseherbs.com
Elegant graphs of the sine and cosine functions cross an x-axis of ebony in the unique, locally-made coffee table. Each graph point is a solid aluminum disc inlaid in the solid makore table top. $1690.
Carol Jackson Furniture, 4525 Paddock Dr., 541/206-3378, caroljacksonfurniture.com
Fill your home with happy scents with the Magnolia Homes Restore candle and diffuser. The candle comes in three sizes to fit your decor and fragrance needs. Candles: $28-$58, Diffuser: $32.95.
Uncommon Scents at the Meridian, 1801 Willamette St., 541/683-5835, uncommonscentsmeridian.com
This holiday season treat yourself to this combination of stunning ladies tote and paired accessories pouch. Crafted from Will's exquisite Legacy Leather and backed by a lifetime guarantee. East West Tote: $275. East West Pouch: $50.
Will Leather Goods, 296 E 5th Ave., 541/246-8650, willleathergoods.com
If you have a friend or loved one who wants to accessorize with a bit of local color, try these gorgeous earrings from Christine L. Sundt. Crafted from aluminum and sterling silver, these are sure to please. Additional colors and styles also available. $40.
Christine L. Sundt, 767 Willamette St., 541/485-1420, clsjewelry.com
Accessorize your furry friend with fabric collar from K9 Bytes. They also make treats, toys, and fabric leashes, all handcrafted in Eugene. The collars are a fun product to celebrate the joy you find in your pets. They come in all colors and sizes for every animal. $5-$22.95.
K9 Bytes, 541/636-0866, k9bytesgifts.com
Richly-colored and delightful to touch, these blankets have exquisite loft and a soft hand. Created to leave the lightest impact on the earth, these blankets with keep you warm even in the coldest of seasons! Comes in a variety of sizes and colors. $139-$239.
ECO Sleep Solutions, 25 E 8th Ave., 541/343-1022, ecosleepsolutions.com
Made in Vermont with beeswax, organic cloth, tree resin, and organic jojoba, this natural, sustainable alternative to plastic wrap keeps food fresh and seals with the warmth of your hands. Simply wash and reuse! $5.99-$41.99.
Down to Earth Home, Garden, & Gift, 532 Olive St., 541/342-6820, downtoeartheugene.com
Who doesn't love fudge? Bigfoot Fudge makes an excellent gift on its own or paired with something for that added touch. Their locally-made quarter-pound squares come in a large variety of flavors and taste so good it's hard to believe. $4.
Bigfoot Fudge, 541/255-6093, bigfootfudgefactory.com
These beautiful bowls are made sustainably from teak wood, savaged from deforestation in Indonesia. Coming in a variety of sizes, every bowl is unique. Find a world of fun, do a world of good! $29.
Mosaic Fair Trade Collection, 28 E Broadway, 541/344-4000, mosaicfairtradecollection.com
For the entry-level fish-enthusiast in your life, try the Redington Topo Combo. This kit includes a four-piece intermediate rod, case, reel, line tapered leader, flies and a fly box, an extra spool of tippet, and a nipper. Just add water! $219.
Home Waters Fly Fishing & Guide Service, 444 W 3rd Ave., 541/342-6691, homewatersflyfishing.com
Mother Denim might be the jean you've been looking for your whole life. Famous for their soft fabrics and cultish celebrity following, they continue to impress with colors, style and most of all – fit. Exclusively at Miss Meers this holiday season.
Miss Meers, 321 Oakway Center, 541/485-5432, missmeers.com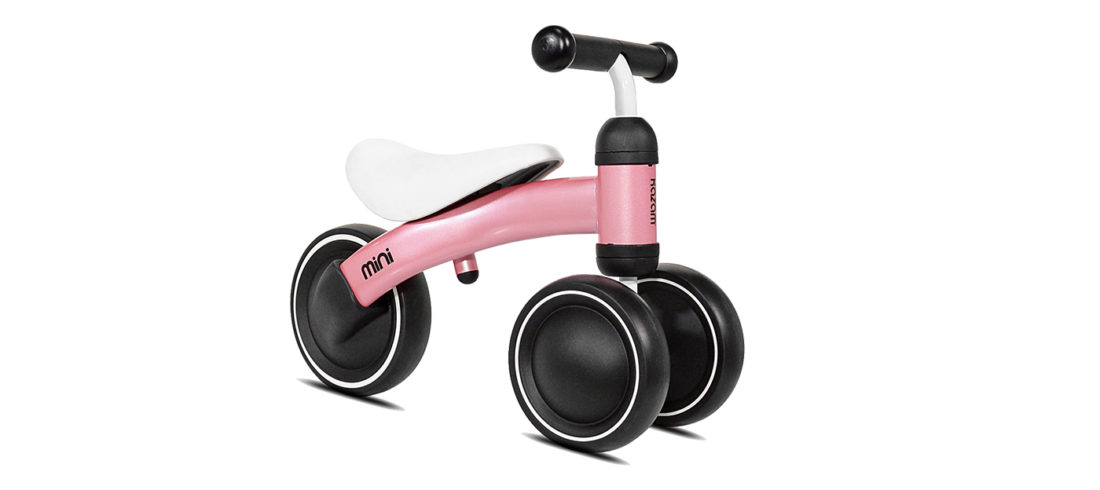 The KaZAM mini is a great way to help develop motor skills and have fun – perfect for any toddler who is actively in motion. Stylish and durable, the KaZAM mini is designed with three wheels and a curved frame. Simple, classic, and sure to delight! $78.
Bambini, 205 W 5th Ave., 541/485-1222, bambinieugene.com
A pure, vegan, gluten-free, hot water-soluble masala chai powder. Add just 1/4 tsp of this magical chai powder to hot water, sweetener, and milk of choice and you have delicious, authentic, Indian-style chai in seconds. $5.99-$16.49.
Blue Lotus Chai, 584 Wilson St., Ste. A, 541/683-6391, bluelotuschai.com
Lounge in style and comfort with these luxurious products from UGG. Coming in many different styles and colors, you'll be able to find something for just about everyone. $49.50 – $125. McKenzie Honey Farm, 2536 Willakenzie Rd., 541/343-4868
This beautiful chef's knife was selected as Wüsthof's Knife of the Year. It's an indispensable tool for anyone who knows their way around a kitchen− use it for chopping, mincing, slicing, and dicing! $59.99.
Pepperberries, 2536 Willakenzie Rd., 541/485-6922
This cedar wood end table is crafted expertly in the traditional Moroccan style. It's sure to liven up any space with its color and detail—it's a work of art in its own right! Measures approximately 22 x 16 x 16 inches. Comes with a glass tabletop inlay. $244.
Moroccan Buzz, 1850 C Oak St., 541/554-1096, moroccanbuzz.com
Molly Mutt Duvet Cover is an eco-friendly alternative to a traditional dog bed. This stylish duvet can be stuffed with old blankets, towels, pillows or sheets to create a comfy spot for your pup to curl up in. It's made with 100% cotton canvas that's pre-shrunk and machine washable for easy cleaning. Comes in a variety of colors and sizes. $24.95+.
Wags!, 485 Coburg Rd., Ste. G, 541/338-8801, wagsdog.com
These Enamel Bangle Bracelets come in vibrant colors of lavender, sage, magenta, cobalt blue, holiday red and black. Made in the folk art tradition of Asia that combines intricate metal work and enamel, these bracelets have a gold tone frame with colorful floral patterns and a hinge opening that allows for easy wearing. $12.
Folkways, 1801 Willamette St., 541/431-3411
Forget the vanilla extract−this vanilla bean paste by Singing Dog Vanilla is the perfect gift for home chefs who may not splurge on this treat themselves. It's like putting the ribbon on a gift: You can get away without it, but having it makes a tremendous creative difference. $15+.
Singing Dog Vanilla, 255 Wallis St., #1, 541/343-2746, singingdogvanilla.com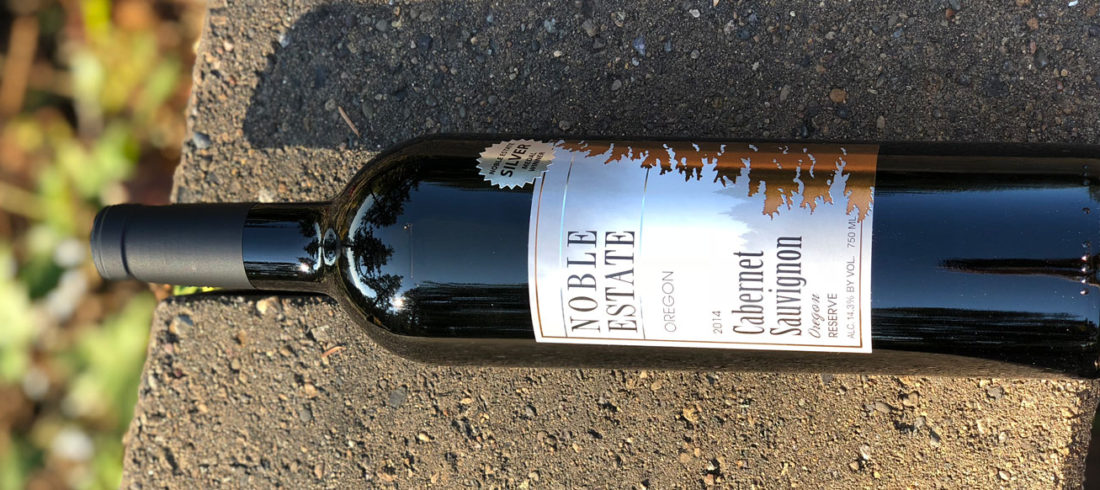 Bringing together Rogue Valley fruit in American oak barrels, this is a rich, full-bodied red wine. Flavors of ripe berries meet hints of caramel and velvety tannins. This is the perfect wine to pair with winter dishes or enjoy with friends around the fireplace! $32.
Noble Estate Winery, 560 Commercial St., 29210 Gimpl Hill, 541/338-3007, nobleestatewinery.com
Although all of Hummingbird's nut butters are absolutely fantastic, there's something special about their crunchy salted maple pecan butter than intrigues the palate and mind. Organically grown ingredients from U.S. farms come together to create a nut butter that tastes like pecan pie in a jar! $14.61.
Hummingbird Wholesale, 150 Shelton McMurphey Blvd., #104, 541/686-0921 ext.102, hummingbirdwholesale.com
Who wouldn't want a gift box full of delicious shortbread? This beautiful present is decoratively wrapped, topped with a ribbon, and filled with fleur de lis tissue. Each box contains two pounds of your choice from original, coconut, lemon, maple walnut, and chocolate espresso shortbreads. $35.
La Cafe Maison, 488 Willamette St., 541/221-9008, lecafemaisonshortbread.com
This one-of-a-kind pendant is made of double-layered sterling silver and teardrop turquoise. It's truly a piece worthy of being passed down for generations to come.  $330.
Eugene Saturday Market's Holiday Market, 796 W 13th Ave., 541/686-8885, holidaymarket.org
Create your own compost at home with this odor-free compost caddy. Its five-liter capacity is small enough to be at home in your kitchen, large enough to be suitable for your home composting needs. Includes a carbon filter that keeps your home smelling fresh! $24.99.
Backyard Farmer, 501 Washington St., 541/485-3276, eugenebackyardfarmer.com
This fully-glazed ceramic vase takes all the work and thought out of flower arranging. The eccentric, colorful design works great for a number of applications, so don't be afraid to get creative! Each of the separated tubes acts as its own compartment; fill one or fill them all with whatever you please. Works wonderfully as a paintbrush holder! $34.
Outdoor Elements, 305 Oakway Rd., 541/505-9373, outdoorelementseugene.com
Lucid's liquid candles are a more convenient, less messy alternative to traditional wax candles. Using liquid fuel, the candles are infinitely reusable and feature beautiful designs. Pick one with your favorite animal, phrase, or piece of art! Candle: $40+, Liquid: $15.
NEWTWIST, 296 E 5th Ave., 541/342-8686, newtwist.com
Having the title of "World's Most Comfortable Thong" for over 30 years, the Hanky Panky thong is available at Freudian Slip. Hanky Panky's soft stretch lace ensures comfort, meaning they've absolutely earned their title. For the non-thong wearer in your life, Hanky Panky and Freudian Slip offer many other styles for anyone's preference. $20.
Freudian Slip, 248 E 5th Ave., #15, 541/345-7547, shopfreudianslip.com
If you're looking for a fun stocking stuffer, these Hanayama cast puzzles might be exactly what you need. Cast of solid metal and coming in a variety of styles and difficulties, these toys are interesting to look at and even more interesting to solve. $14.99.
The Elephant's Trunk, 296 E 5th Ave., 541/342-8548, e-trunk.com
This giant color morph ball can be a lot of fun to play with, but also serves as a super cathartic stress ball. Watching it change colors as you squeeze it with your hands is satisfying and can help you get your mind off of the stresses of the day! Great for kids or anyone who needs to escape from time to time. $19.99.
The Elephant's Trunk, 296 E 5th Ave., 541/342-8548, e-trunk.com
For the Thoreau in your life, Pendleton's trail log and notebook package may be the perfect gift. The trail log includes sections to record hikes, take notes, and sketch— it even has a national parks reference guide. Slip both into their three-pocket keeper. Notebooks: $12.95, Trail Log: $15.95, Three Pocket Keeper: $39.50-$79.50. Pendleton is known for the legendary quality of their products, and anyone who gets their hands on one of these three-pocket keepers. Whether you just need a bit of room to store a wallet and a phone, or maybe something a bit larger, this is the product for you (or just about anyone else!) Small: $39.50, Large: $79.50.
Pendleton Woolen Mills, 248 E 5th Ave., #14, 541/344-1248, pendleton-usa.com
Decorate your home for the holidays with Modern's collection of trees. Choose from their Nordic Tree collection or Tahoe Trees, available in multiple sizes. Nordic: $18, Tahoe: $24.
Modern Eugene, 207 E 5th Ave., #105, 541/686-1935, modern-store.com
Give the gift of skin care with the Aveda Hand Relief Creme and Renewal Serum, available at Gervais. Soothe and protect your hands from the winter cold. Creme: $24, Renewal Serum: $35.
Gervais Salon and Day Spa, 248 E 5th Ave., 541/334-6533, gervaiseugene.com
Jewelry is always a good idea and you can't go wrong with these necklaces, bracelets, and earring made out of piano wire by Sea Lily. $28-$125.
Velvet Edge, 248 E 5th Ave., Ste. 15, 541/632-3284, velvetedgeclothes.com
Pendleton is known for the legendary quality of their products, and anyone who gets their hands on these blankets will certainly agree. $99.50-$199.00.
Pendleton Woolen Mills, 248 E 5th Ave., #14, 541/344-1248, pendleton-usa.com
Caffe Pacori roasts their coffee in small batches daily, ensuring that every warm cup you drink is flavorful to the last drop. Give the gift of coffee and choose from their collection of screen-printed labels. $15-$20.
Caffe Pacori, available at many local retailers, 541/912-1248, caffepacori.com
These mushroom coffee mugs are perfect for the horticulturist in your life with a penchant for fungi. Available at Passionflower Design.
Passionflower Design, 128 E Broadway, 541/344-3857, passionflowerdesign.com