With 2019 upon us, millions of people are making resolutions and setting goals for the new year. One of the most popular resolutions for aspiring goal crushers—especially, it seems, in Eugene—is to run a marathon. Whether you're a novice runner or an ultimate fitness champion, the thought of slaying your first marathon can be daunting. Before you lace up your running shoes this winter, there are a few things that can help you dominate your New Year's resolution and rock your marathon training.
Running 26.2 miles may seem like a formidable goal, but channeling your inner Prefontaine and conquering this awe-inspiring accomplishment is attainable with the right planning and training. "Based off my experience, I would say to respect the distance you're running," says Dustin Pearce, owner of Run Hub Northwest. "26.2 miles is no joke. Get a coach or training program, follow the plan, and be ready and confident on race day."
Runner, marathoner, and personal trainer Boston Szymanski agrees. "Take the time to train properly," she says. "It takes months to train for a marathon. Be realistic, research training programs, and devise a program just for you based off that research."
In general, most programs call for 16 to 20 weeks of training and advise running three to five times per week, increasing your weekly mileage total by no more than 10 percent each week. Beginners may start with 15 to 20 miles per week and gradually build to a peak of 35 to 50 miles per week.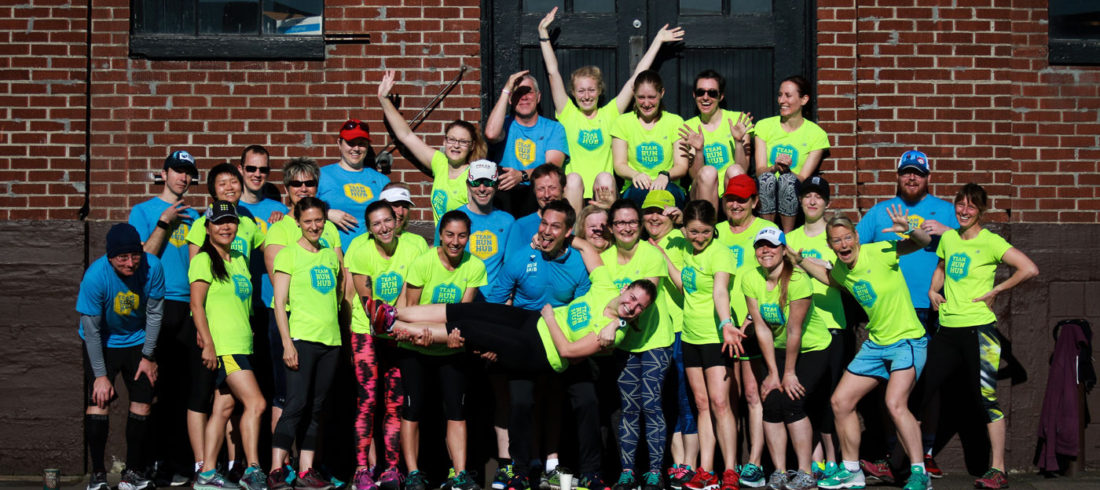 Most people try to do too much too soon, resulting in injuries and burnout. The keys to training success are consistency, increasing your mileage gradually, and incorporating rest and recovery days into your program. "If you're new to running a marathon, don't worry about how long it takes," Szymanski says. "No matter how slow you go, you're still lapping everyone on the couch!"
Ideally, a good training program should consist of:
Your base mileage: shorter runs done at a relaxed pace that gradually build in length over time
The long run: done every seven to 10 days, peaking at 20 miles in length close to race day
Speed work: shorter, faster runs to increase your cardio capacity
Rest and recovery: no-run days where your muscles can recover from your workouts
Above all, it's important to listen to your body. If you feel pain that's beyond your typical training soreness, indulge in an extra rest day.
Group runs are also a great way to improve your training, shake up your running routine, and stay motivated. Training with others facilitates accountability, helping you stay on track to reach your goals. Run Hub Northwest offers a variety of group runs, from marathon training to destination trail runs. "One of the things that makes our training programs unique is that we avoid the one-size-fits-all approach," Pearce says. "We try to meet people at their current fitness level and build them from there to a realistic goal."
Szymanski also suggests creating a mantra to help you stay motivated, focused, and positive when the day-to-day training starts to become a grind. "A few good mantras can help you push through difficult runs," she says. "Two of my personal favorites are 'Suck it up, princess' and 'You're a badass bitch.'"
Other key components of a successful training program include finding the right pair of running shoes and figuring out a fuel and hydration plan that works best for you. Szymanski recommends visiting a running store to get properly fitted for the right pair of shoes. "The right shoes make all the difference in the world, and invest in running socks as well," she says. "Don't be intimidated by the folks at the running store! They are passionate about running and are always excited to convert someone into a runner."
To fuel your runs, proper nutrition is also important. In general, runners should consume high-carb, low-fiber foods to stay energized during training and on race day. Energy gels or chews, sports drinks, and foods such as honey and raisins all provide a good amount of easily digested nutrients. "One success of my marathon was my nutrition plan," Pearce says. "I laid out a plan that I had tested in training that included pre-race fuel and a mix of energy gels and chews, electrolytes, and water."
Experimenting with different shoes, clothes, fuel, and hydration methods on your practice runs will help you know how your body will react on race day. When you find a formula that works, stick with it. "Race day is not the day to try something new," Szymanski says.
Training for a marathon can be invigorating and empowering if you do it properly. Set an intention, design a program that works for you, and run your best without running yourself ragged. "The only goal should be to finish," Szymanski says. "Smile on every run. There is beauty in every outing."
Run Hub Northwest, 515 High St., 541/344-1239, runhubnw.com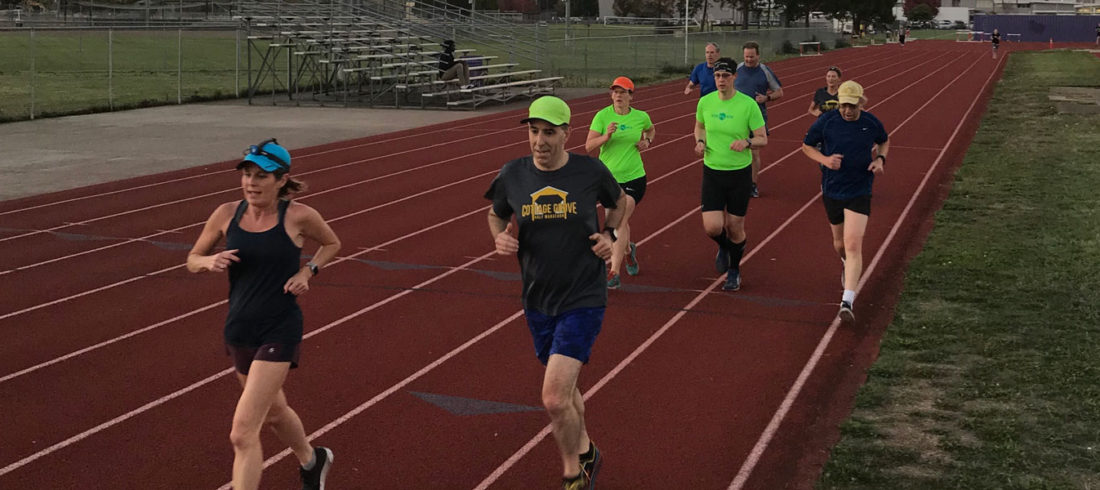 Local marathons and major races:
Eugene Marathon | Full, Half, 5K, and 1K Duck Dash | April 28, 2019 | eugenemarathon.com
EWEB Run to Stay Warm | Half, 10K, 5K, Kid's 400-meter dash| November 24, 2019 | eweb.org
Pacific Northwest Marathon | Full, Half, and 5K | September 21, 2019 | Harrisburg | pacificnorthwestmarathon.com
Butte to Butte | 10K, 5K | July 4, 2019 | buttetobutte.runnerspace.com
Local running and racing companies:
Eugene Running Company | 116 Oakway Ctr. | 541/344-6399 | eugenerunningcompany.com
Run Hub Northwest | 515 High St. | 541/344-1239 | runhubnw.com
Eclectic Edge Racing | 750 Commerical St., Ste. 7 | 541/484-9883 | eclecticedgeracing.com
Oregon Track Club | 541/343-7247 | runnerspace.com
Pink Buffalo Racing | 222 Polk St., Ste. B | 541/731-3507 | pinkbuffaloracing.com
Level 32 Racing | 541/556-1496 |level32racing.com
TrackTown USA | 541/343-6129 | gotracktownusa.com